Artificial Stone in Modern Bathroom Design, Stone Sinks and Bathtubs

Bathroom Ideas

Interior Design Ideas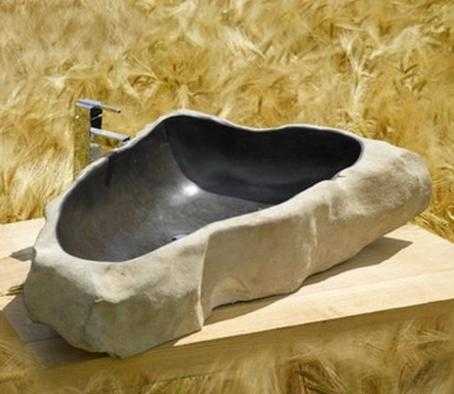 Unique bathroom sink in gray and black
stones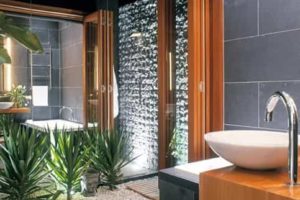 Artificial stone is a perfect material for modern bathroom design. Artificial stone is warm and mold resistant materials that is available in various styles and colors. It is non toxic, durable and very decorative material that adds a contemporary flair to modern bathroom design.
Easy to clean, bathroom countertops, sinks and bathtubs, made of artificial stone, are practical and convenient. Artificial stone is ideal for customized, gorgeous and unusual bathroom design ideas. This material allows to create not only beautiful traditional countertops, but design contemporary vanities with integrated sinks and amazing bathtubs in various shapes.
The new material and technology allow to create small and large bathroom sinks and bathtubs with no gaps between bathroom design elements and achieve clean and sleek look. Artificial stone is a nice way to add attractive patterns and colors to modern bathroom design and create exciting color combinations.
Artificial stone countertops add style health and to your kitchen design
22 spectacular modern interior design ideas revealing onyx beauty
Modern bathroom sinks and bathtubs made of artificial stones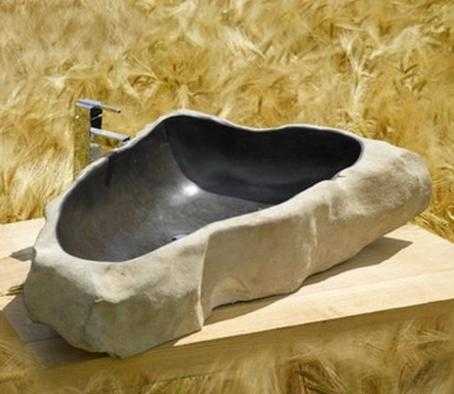 Bathroom vanities and bathtubs made of semi transparent artificial stone can be adorned with LED lights, bringing creating lighting ideas into modern bathroom design and dramatically transforming interiors.
Artificial stone bathroom vanities and bathtubs become more affordable. Bathroom sinks, and wonderful sink countertops made of artificial stone are especially popular choices for bathroom remodeling and design. Gap-free artificial stone bathroom countertops are very practical and functional. The gorgeous look is a big plus also.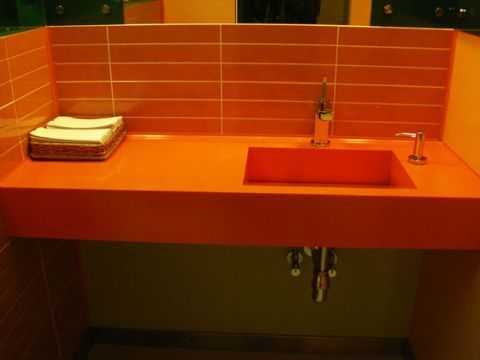 Modern bathtubs made of artificial stone are not cheap, but they look dramatic, stylish and beautiful, creating sophisticated and elegant, functional and expensive modern bathroom design. Artificial stone bathtub is one of simple ways to create a stunning focal point of bathroom design and add luxury to your small interior.
Altamarea bathroom dink furniture, stone sinks and mirrors
8 modern bathroom design trends
Artificial stone bathtubs bring unique design ideas into modern bathroom interiors, and offer unusual solutions to jazz up small rooms with exciting shapes and bright colors. Also artificial stone bathtubs are very comfortable and pleasant to use. They keep the water temperature constant for long periods of time. Artificial stone bathtubs are healthy, practical, comfortable and attractive choice for modern bathroom design.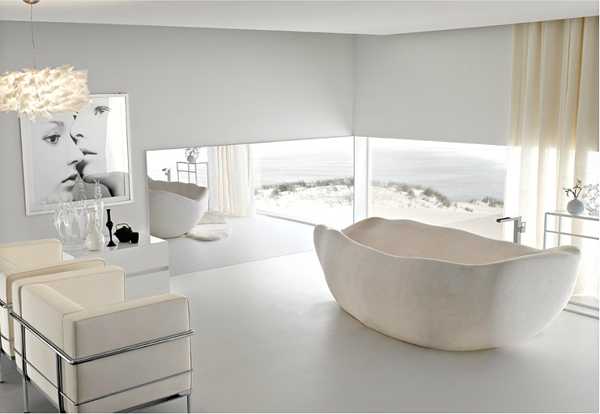 More from bathroom design

Remodeling bathroom interiors is an essential part of creating a modern home. A beautiful, functional, well-planed, and modern bathroom design affects...
and enjoy free articles sent to your inbox