Recycling for Kids Swings to Keep Active Children Busy and Happy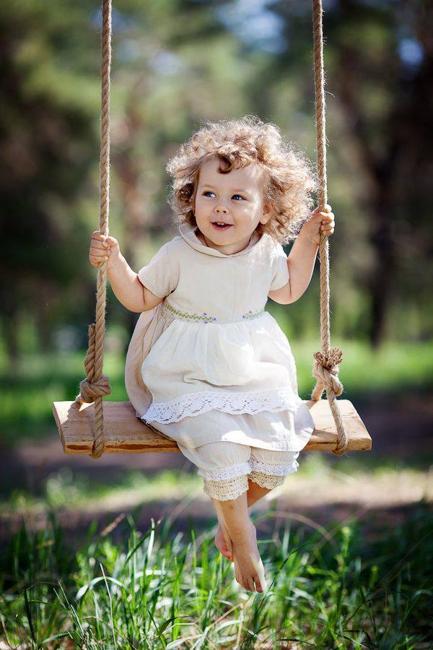 Wood and rope swings for fun loving kids
DECORATING SMALL APARTMENTS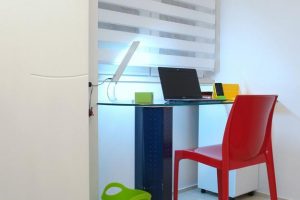 Kids love swings. Swinging is a great exercise that helps children stay healthy. Recycling wood, old tires, and natural ropes for making kids swings is an excellent idea to declutter your home, beautify your backyard, and create something playful that keeps children busy and happy. Wooden boards and car tires are inexpensive materials for DIY kids' swings. Lushome shares beautiful designs and inspirations for adding fun to your backyard landscaping.
Swings are a favorite type of kids' toys and fun outdoor seating – everyone likes swinging or watching children and grandchildren on swings. Garden swings bring lots of fun for everyone while keeping kids and adults active. DIY swing designs offer a fantastic way to show your talents and add a fabulous accent to your garden.
DIY swings come in a wide range of materials, styles, and sizes. Some swing designs are cheap and easy to make, while others can require effort and money. Recycling old tires and thick wooden boards for hanging seats allows the creation of robust and safe swings that last for years. Of course, you can purchase garden swings, but a DIY bench or a hanging chair looks as incredible as original yard decor. Recycling turns cheap ideas into fabulous items that brighten up life.
Beautifully carved wood swings in leaf shapes
Playful garden furniture, swings
Hanging seats for interior decorating
DIY garden swings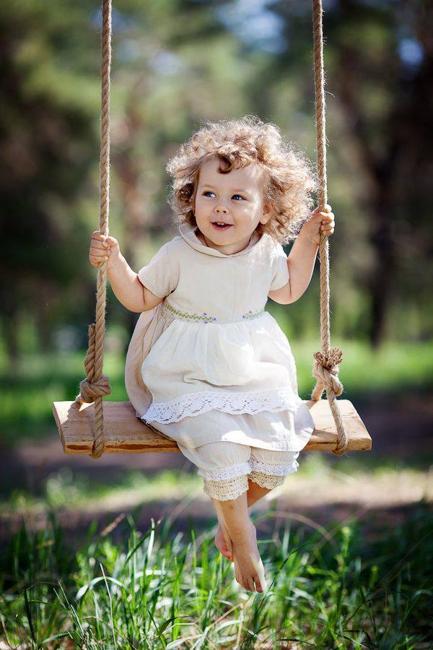 Garden swings are versatile outdoor decorations and fun kids' toys. You can place them anywhere in your yard, on a porch, under a shade tree. Garden swings are the perfect accents for any backyard landscaping. Making a swing is a brilliant idea to spruce up your outdoor living spaces, and recycling helps keep your expenses minimal. Logs or wooden boards, old tires, and durable fabrics are ideal materials for making hanging seats.
Indoor swings and hammock chairs adding fun to modern interiors
Modern chairs with swinging seats, kids' designs
Recycling plastic chairs into fun swings
Wooden swings give a beautiful touch to backyard landscaping. Hanging chairs, benches, and beds made with wood pallets, logs, or timber, turn into an attractive element of your yard landscaping in addition to providing warm and comfortable seats in a play area where kids have fun.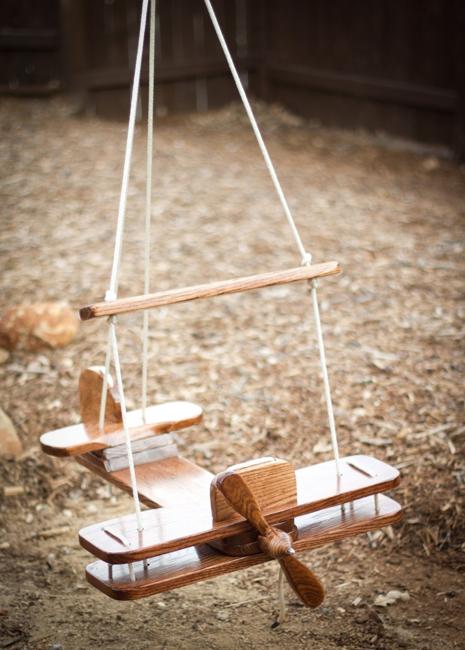 Treated wood pieces, weather-proofed timber, and car tires are ideal for creating low-maintenance swings that serve well for years. Kids never outgrow swings. Creative recycling ideas help you save money while inspiring your child to stay active. A swing brings fun and turns your yard into a favorite, pleasant, and attractive place for kids and adults. Here are excellent ideas for making DIY swings.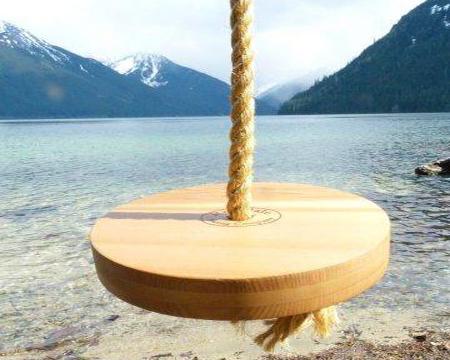 Why make a swing
1.Keep kids active, healthy, busy, and happy.
2. Personalize your backyard landscaping.
3. Accentuate fun garden design.
4. Recycle and declutter your home.
5. Show your creativity and skills.
6. Save money on outdoor decor.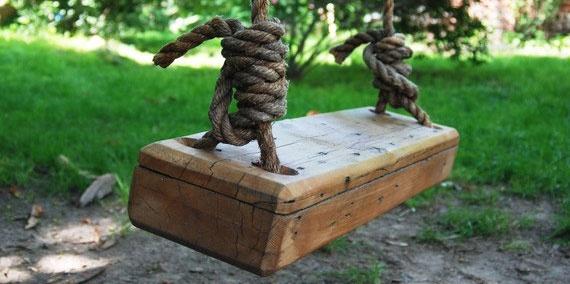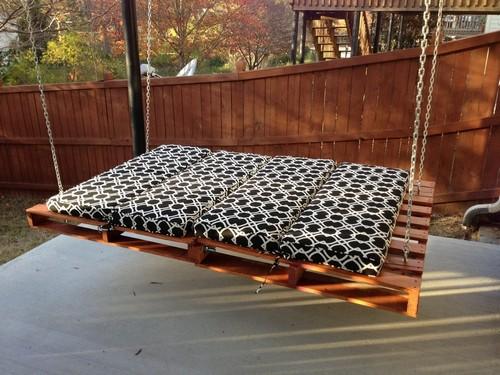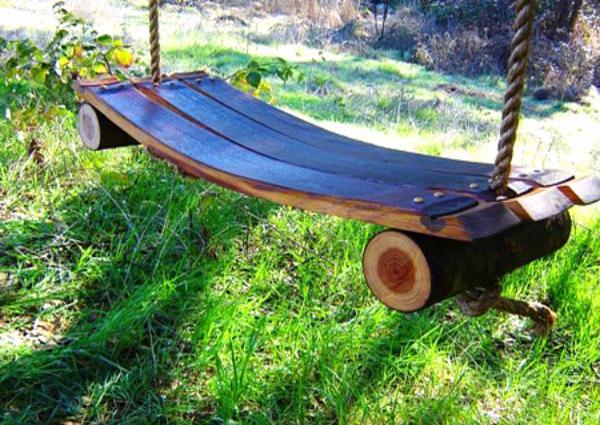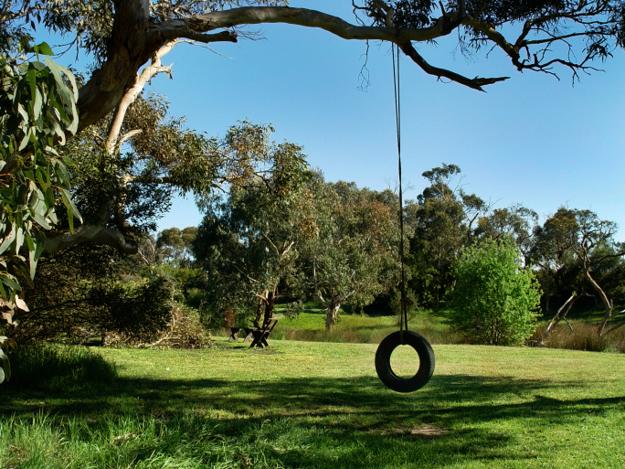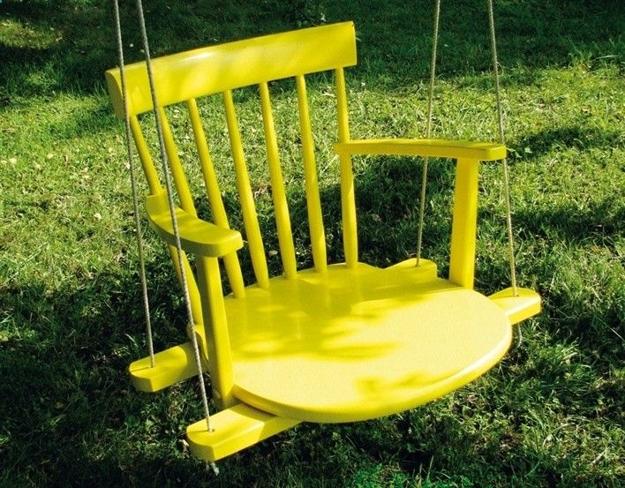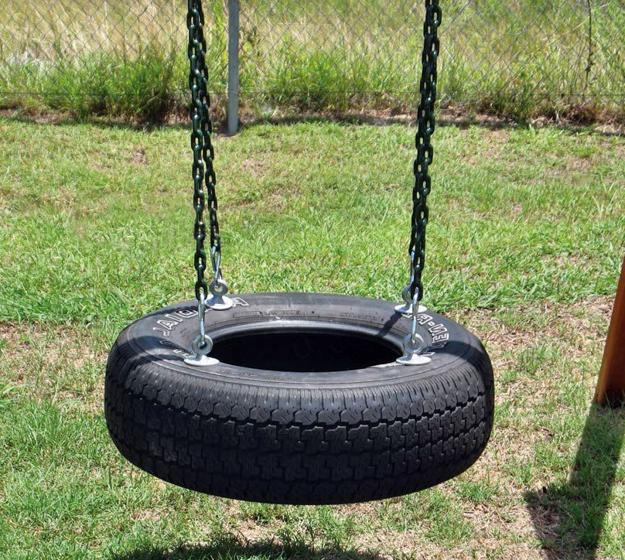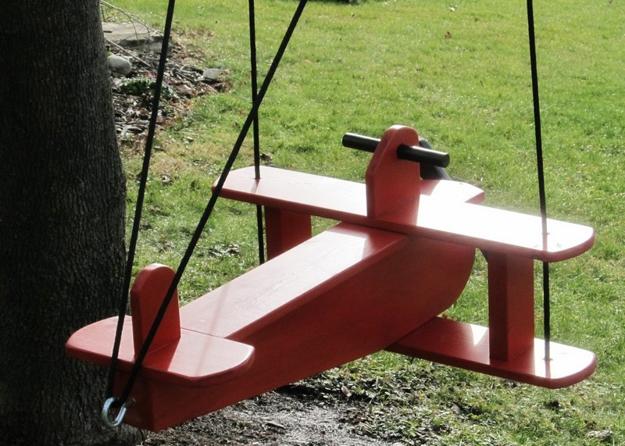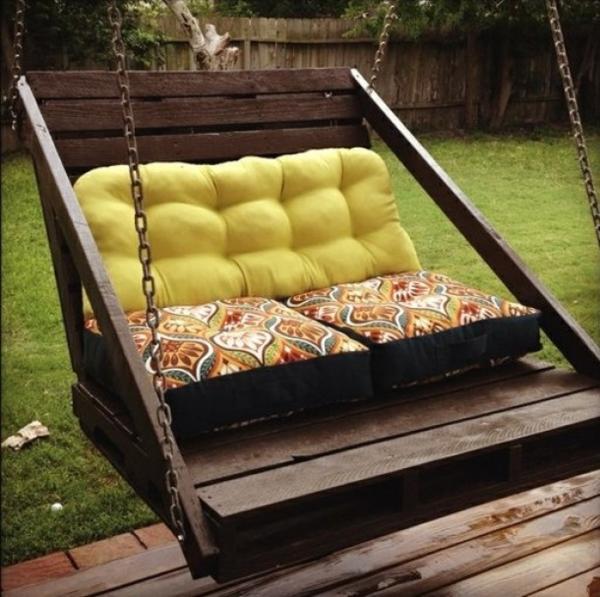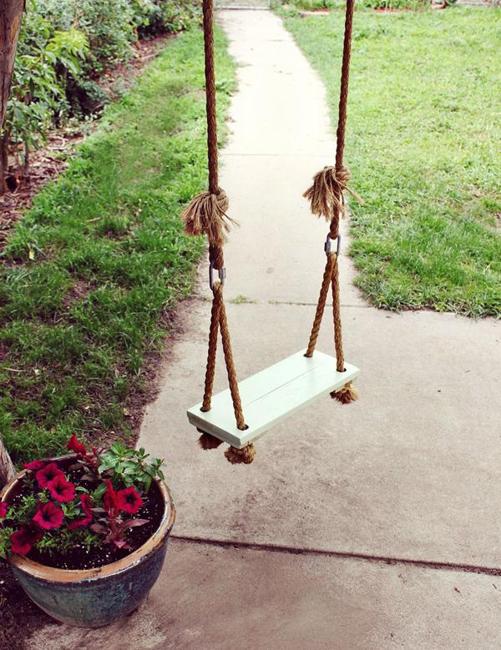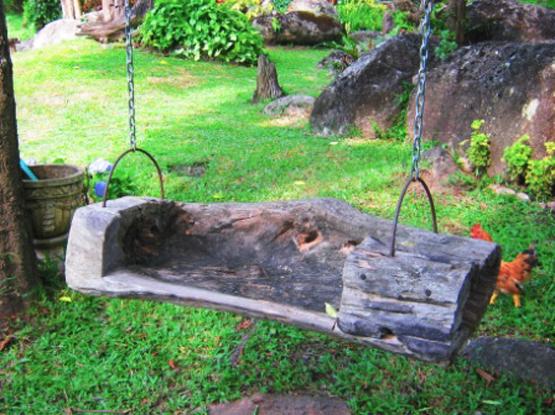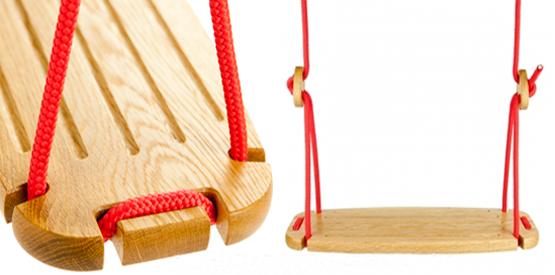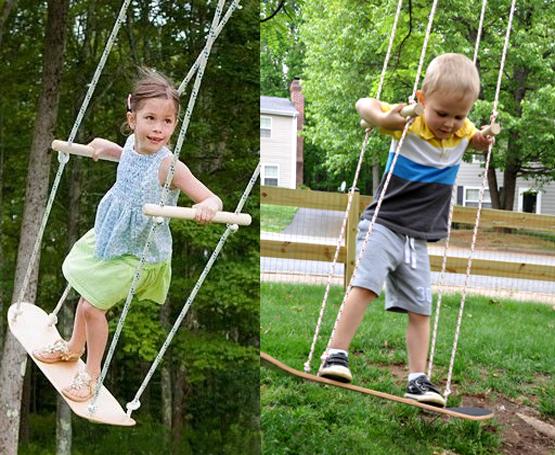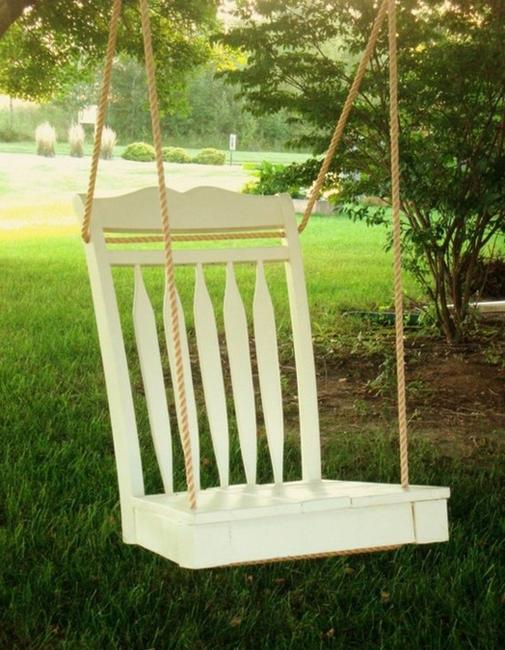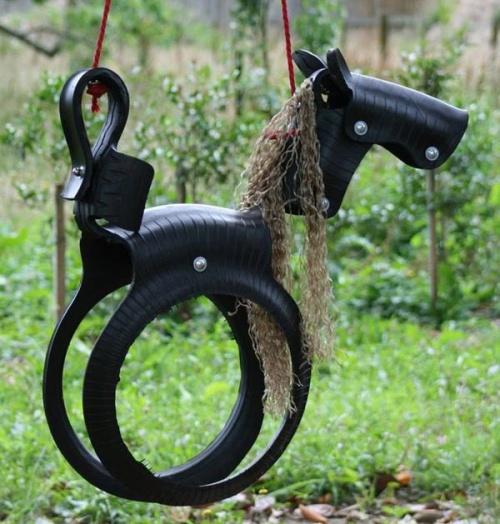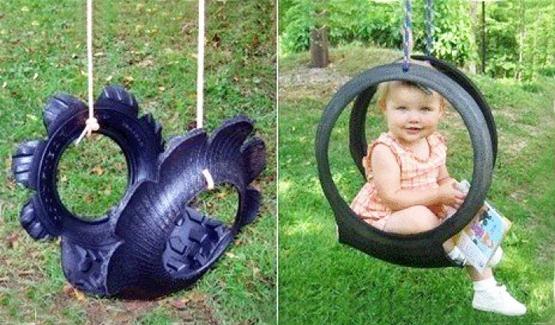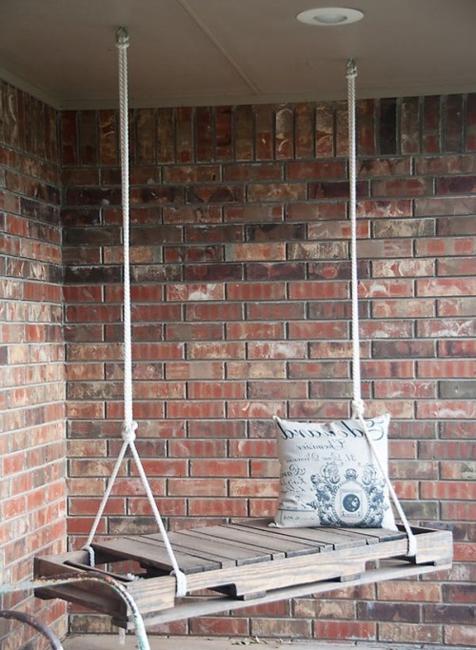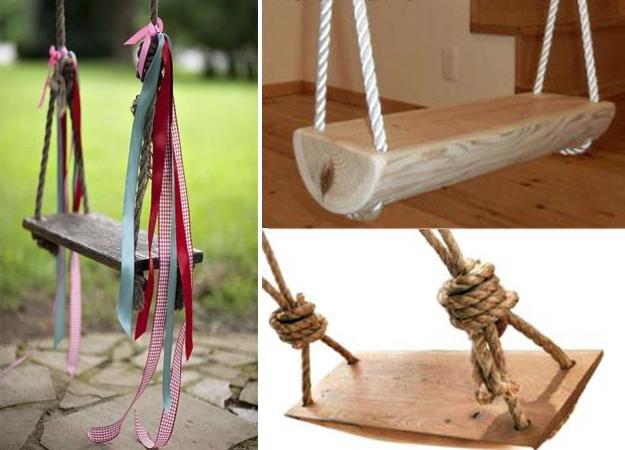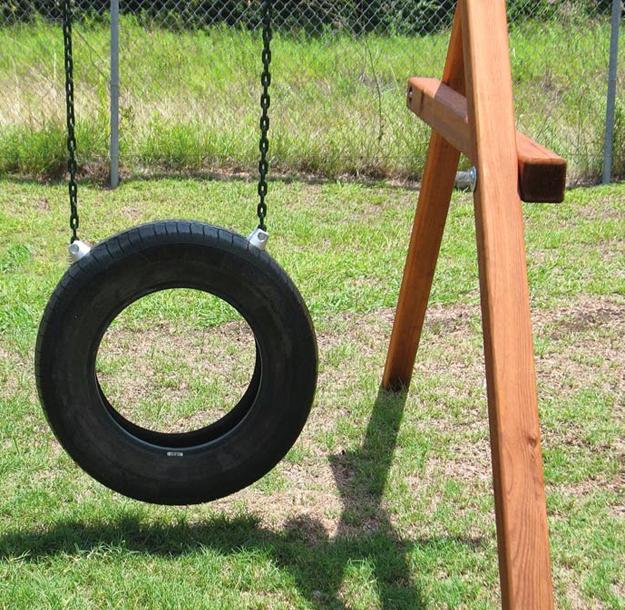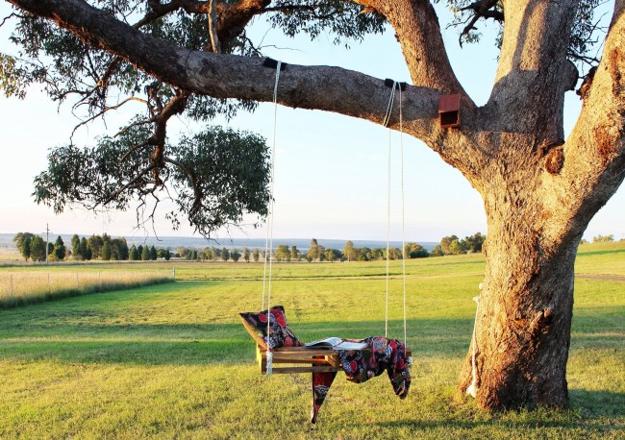 Recycling is a creative, Green, modern way to create something new, exciting, original, stylish for your home interiors. Do-It-Yourself projects are...