Modern Chair Design Idea for Kids Inspired by Garden Swings
---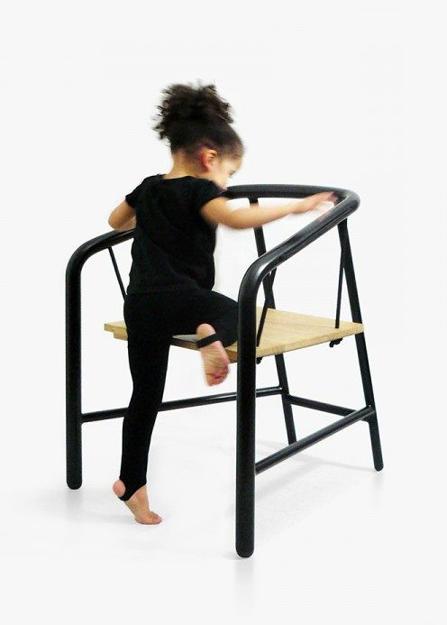 Modern chair with metal frame in black and solid wood swing seat
This unique furniture pieces is inspired by garden swings, and created for bringing fun and playful mood into interior decorating. Lushome presents the modern chair design by Paris-based designer Florent Coirier. The chair is made with metal and wood and called Portique.
The unique furniture piece is created in collaboration with the local craftsmen from the Autonomous Port, Nantes Saint-Nazaire. The playful, interesting and original design has been developed using materials frequently used in shipbuilding, – aluminum, wood and nautical rope.
The chair features a solid oak seat which is suspended with nautical ropes on a metal frame. The aluminum tube is bent and used for this light, easy to move, functional and playful chair design, which is very inspiring and offers great DIY projects that will please kids.
Beautiful carved wood swing seats inspired by leaf shapes
Fun interior decorating ideas with swing seats
Swing chair design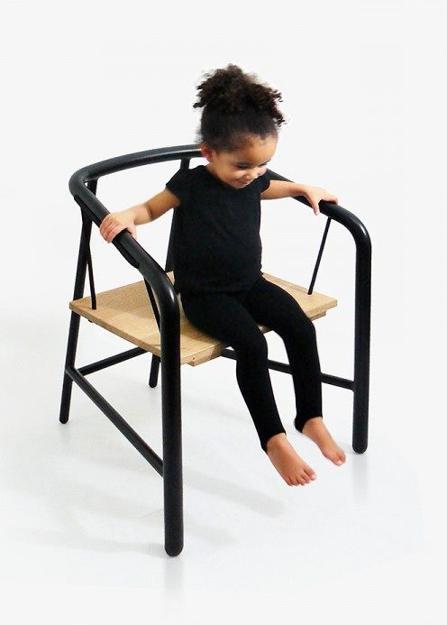 The traditional natural rope or polyester rope can be used for DIY chair design with a metal or wooden frame. This unique furniture design idea can be used to recycle and upcycle old chairs and creating eco friendly, playful and fun furniture items.
Polyester and polyamide ropes are stronger and allow to add bright color to the swing chair design. The solid wood seat can be personalized with a different type of wood and stains.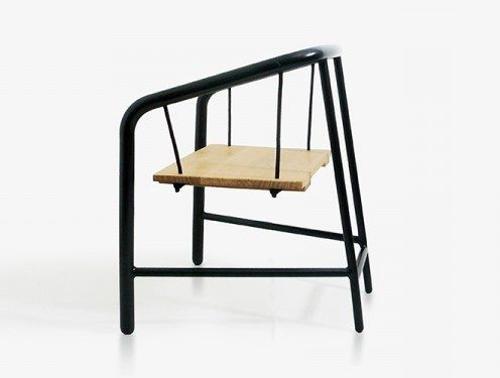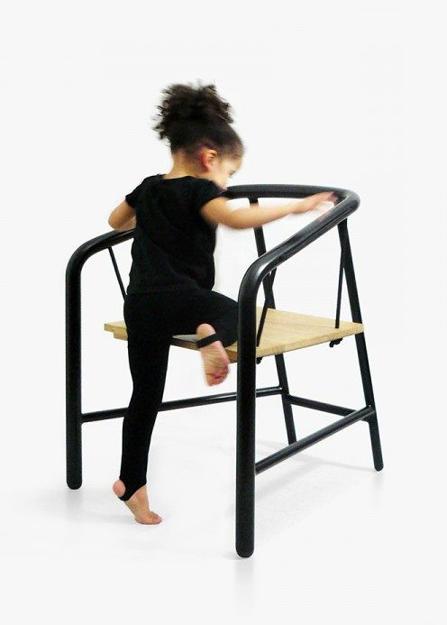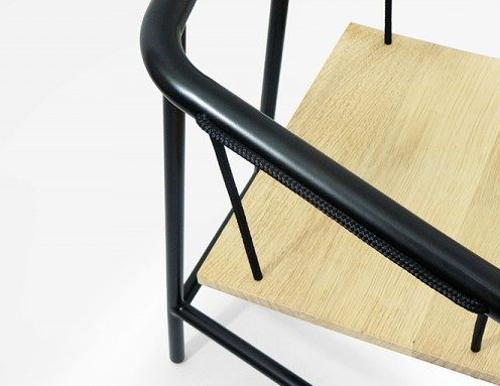 by Ena Russ
last updated: 17.10.2014