Beautiful Wooden Shelves in Modern Kitchens, Simplified Kitchen Storage Ideas

Interior Design Ideas

Kitchen Ideas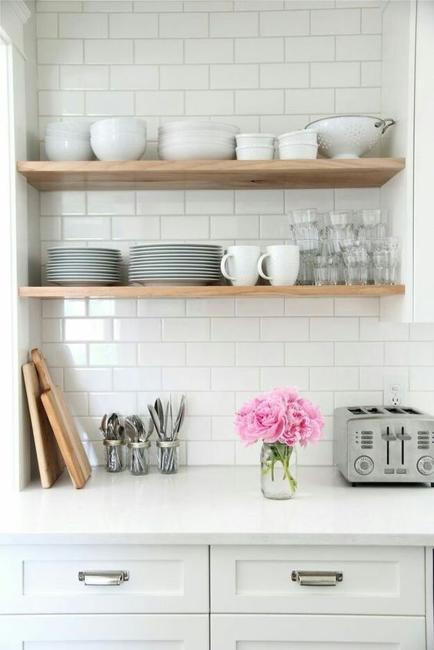 Elegant storage ideas, open kitchen shelves
shelving ideas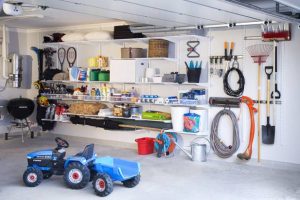 Wooden shelves are unique kitchen storage ideas that require good organization. Nobody wants to see the mess inside of the cabinets, so if you consider open wall shelves think how to make your kitchen storage look organized and attractive. Open shelving systems and single wall shelves are one of the latest kitchen trends that are taking over and creating beautiful kitchen designs which blend traditional and contemporary.
Open wall shelves can open a small kitchen interior. Wooden shelves bring beautiful textures into the spaces and add chic details to modern kitchen designs. Check out the kitchen storage ideas which are stylish and may inspire you for your next kitchen renovation project. Wooden shelves are spectacular accents which are functional and attractive. Open wall shelves made of wood is the perfect way to enhance kitchen designs with natural textures and expand kitchen interiors visually.
Open kitchen shelves, stationary window decorating ideas
Kitchen shelf decoration with food, eco-style storage ideas
Decorating with food, kitchen cabinets with open wall shelves
Wooden shelves, modern kitchen storage ideas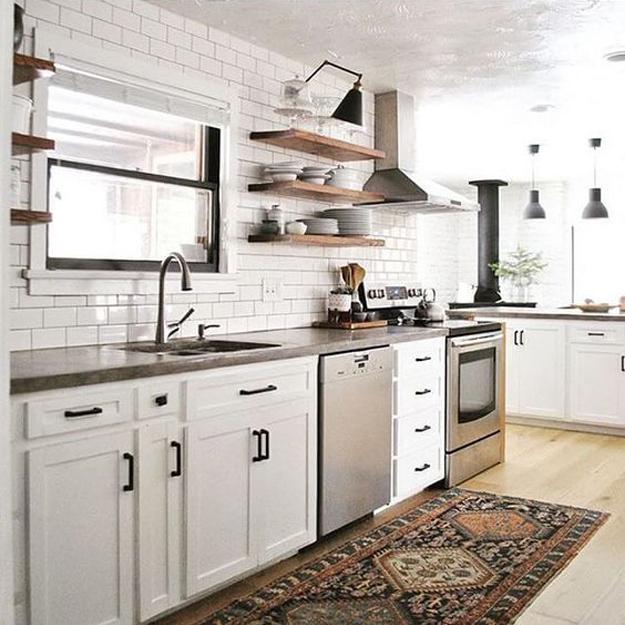 Simplicity is the best way to keep open wall shelves in order. Declutter your kitchen, own, and display a few plates and cups in your open shelves. Clear out your kitchen storage and keep as minimum items as you need for a comfortable, everyday lifestyle. Add a few favorite tableware pieces to personalize and beautify your open wall shelves.  Minimize your collection and watch your kitchen expand in size.
Modern kitchen lighting for cabinets and shelves
Space-saving ideas for kitchen storage
Retro-modern kitchen design ideas, open kitchen shelves
Rustic wood looks fabulous in modern kitchens. Rustic wood shelves add beautiful contrasts with other furniture and create a fascinating combination of textures. Keeping your kitchen design simple by adding a rustic touch with wood shelving is an easy and practical solution.  Wood shelves can break the monotony of kitchen furniture and give the modern kitchens a  classic appeal. Also, open wall shelves are cheap ideas that help get organized and personalize your kitchen design.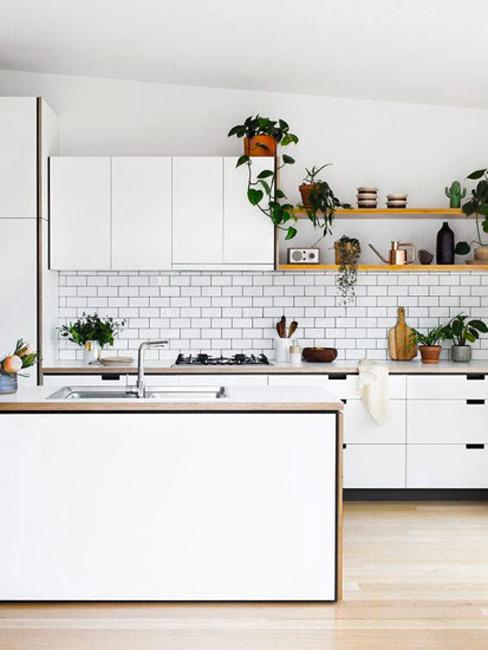 A blend of kitchen cabinets and wall shelves provides the ability of hiding clutter while displaying the tableware you like. Kitchen cabinets and open wall shelves are an ideal combination which allows creating classic and modern kitchen designs depending on how much open spaces you want in your home.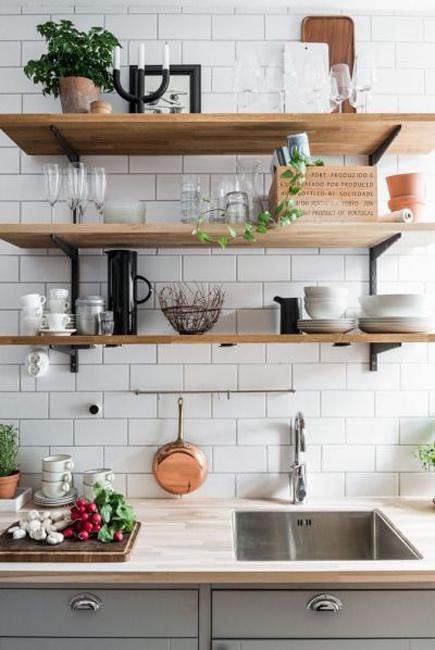 Wood makes an excellent accent bringing beautiful light and dark brown colors. If you like natural materials, wood shelving systems are the way to go. Wood is a versatile, warm, and durable material, suitable for all kitchen design styles and all color combinations.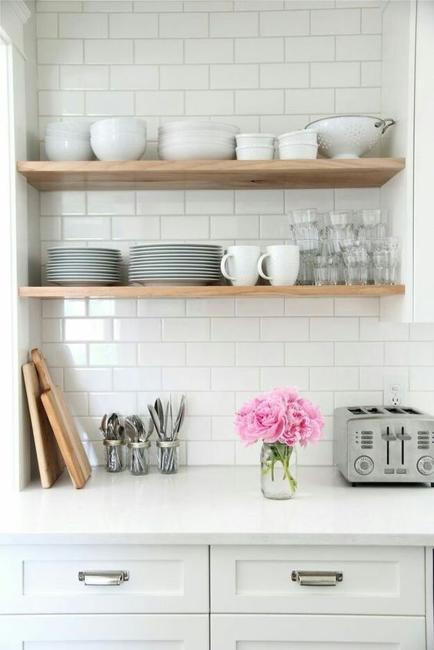 The key to choosing the wood shelving style for your kitchen is the color of the wood. Light wood shelves give a contemporary touch to modern kitchens. Rustic wood adds gorgeous grayish brown colors to kitchen colors and provides a winning edge to kitchen designs. Dark wood shelves are ideal for creating a luxurious look.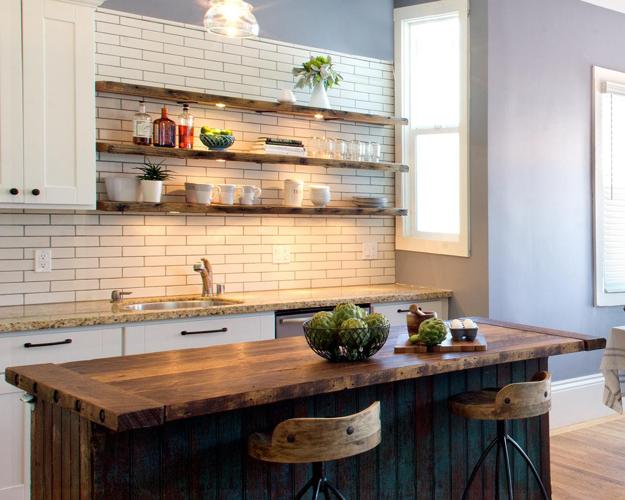 Light wood shelving brings the beauty of the natural material into kitchen decorating, brightening up kitchen interiors, and stretching small kitchen interiors visually. Dark wood shelves make kitchen interiors feel rich, cozy, and sophisticated.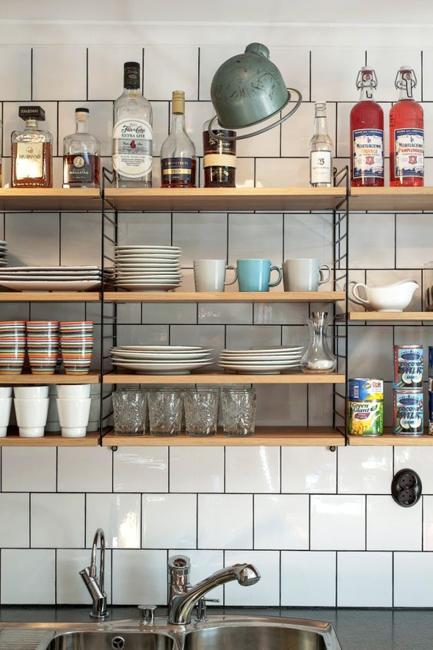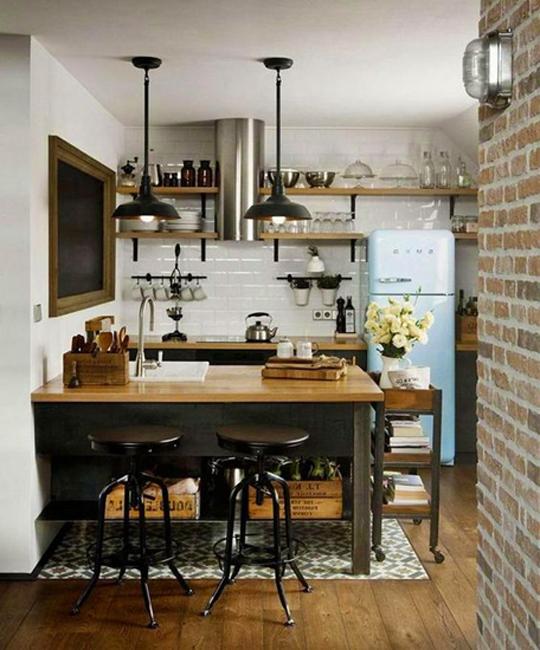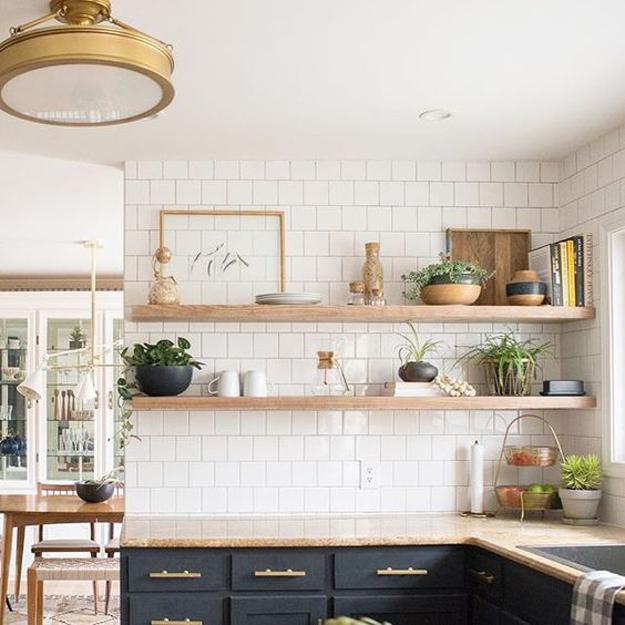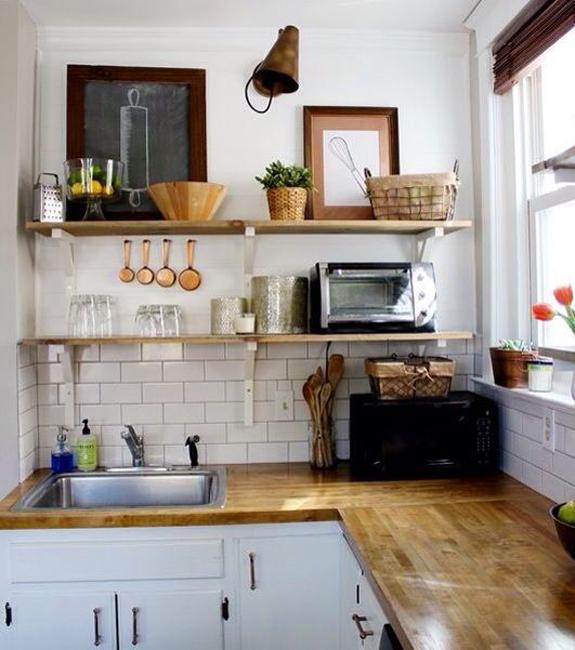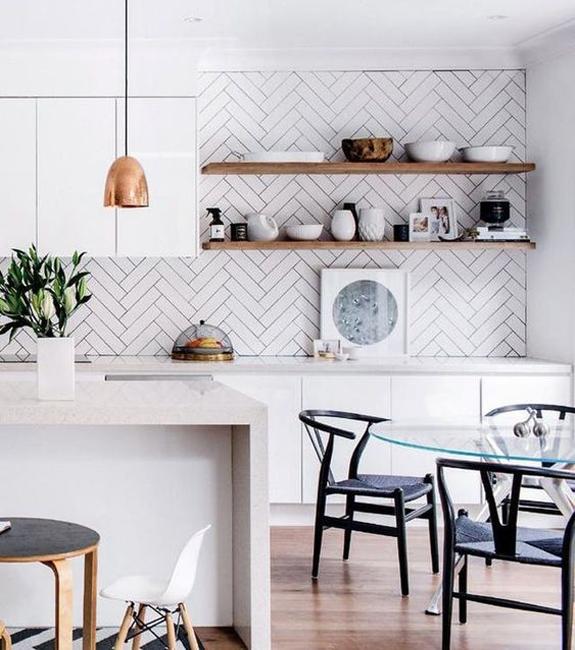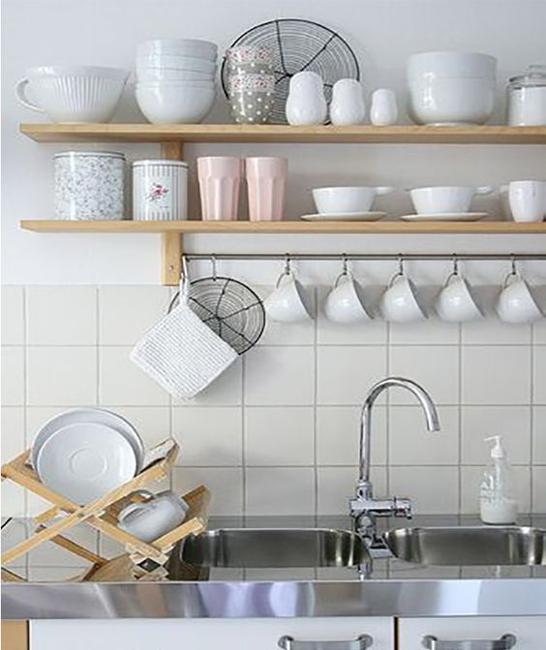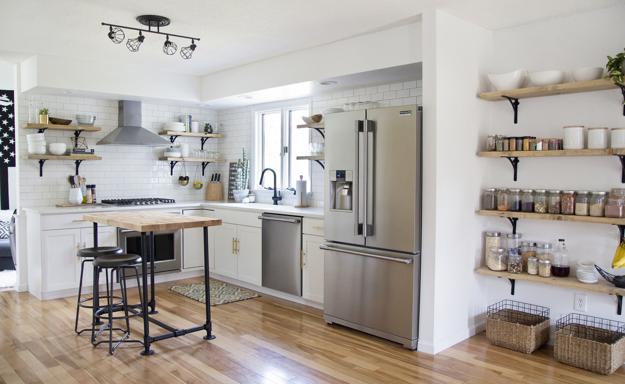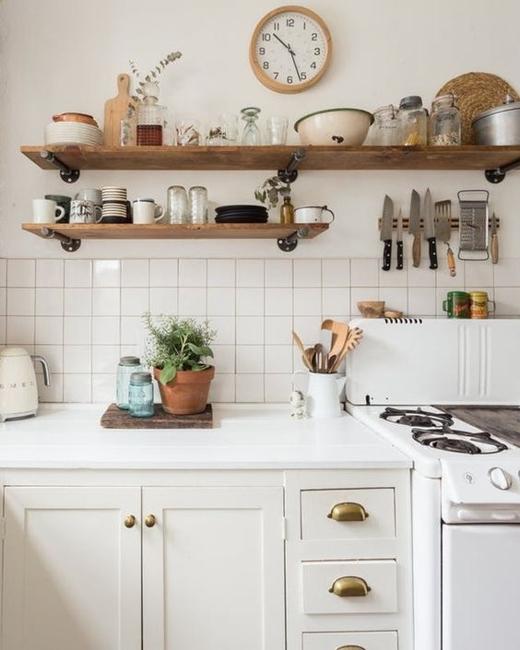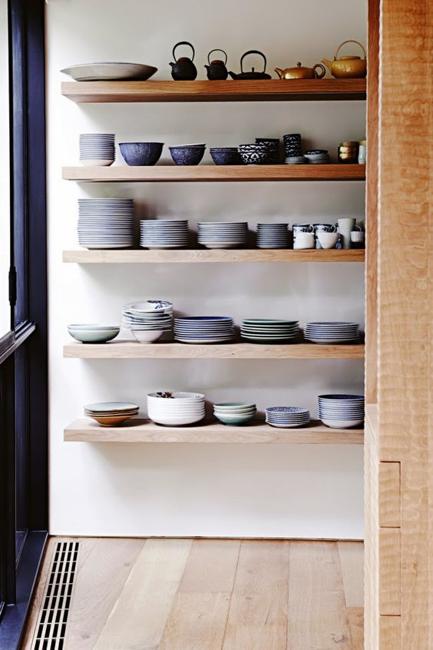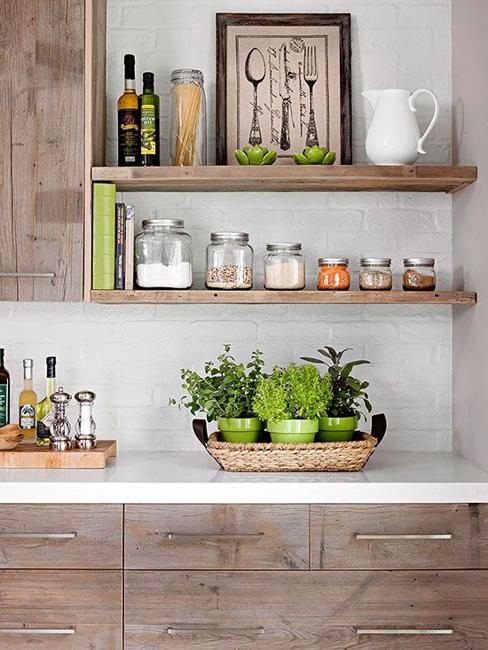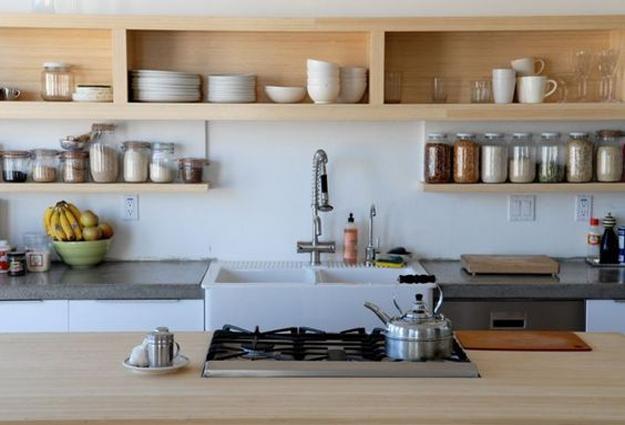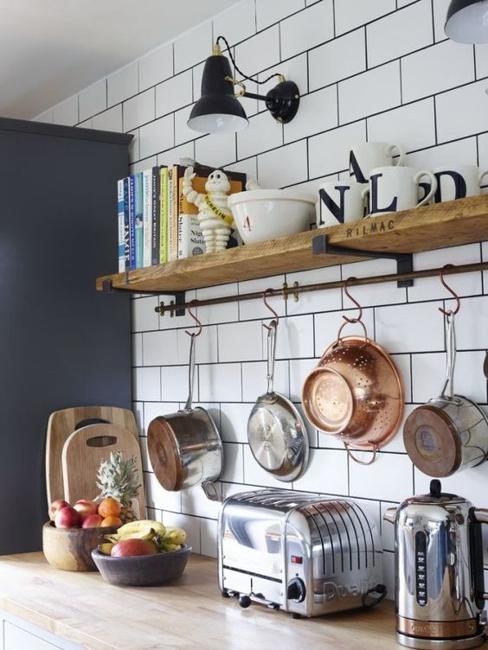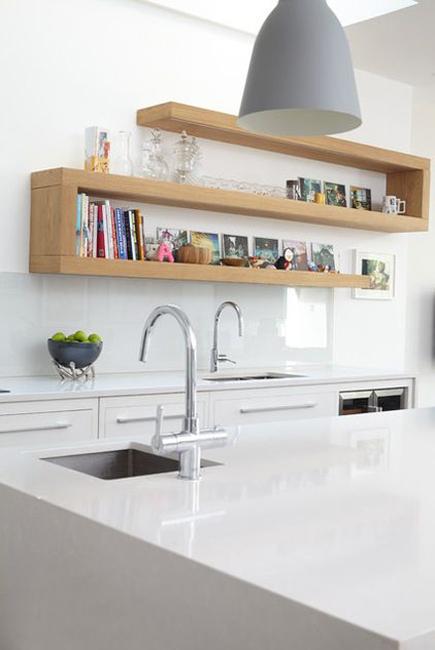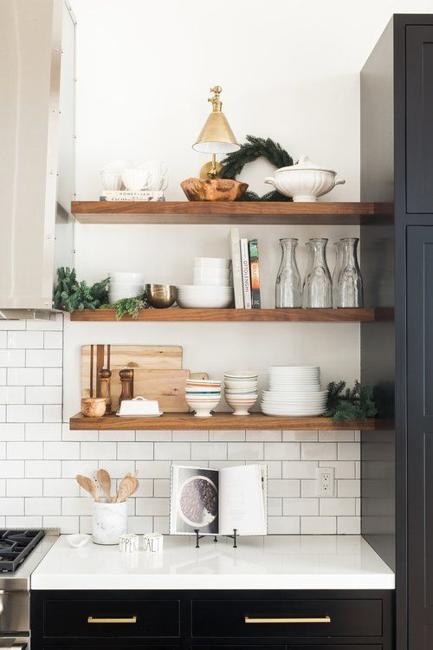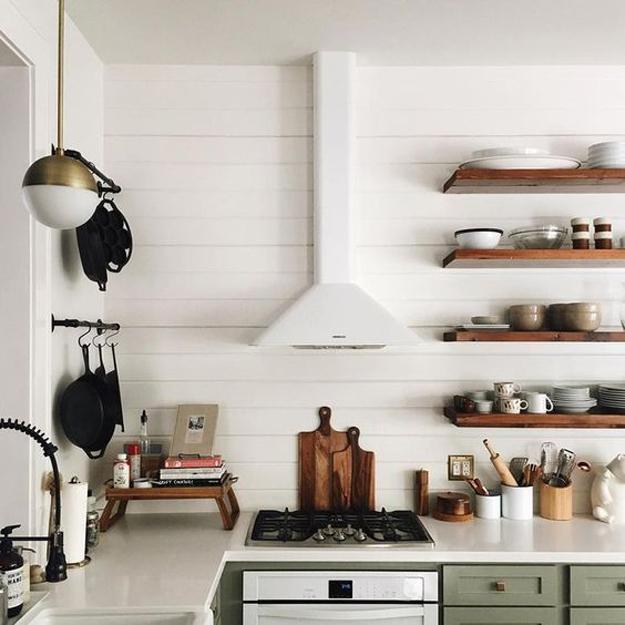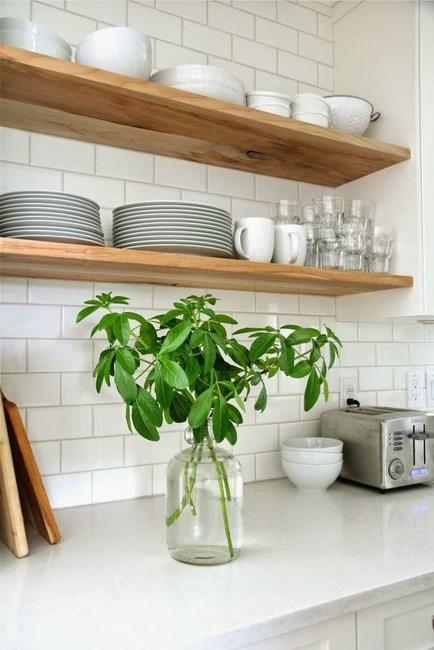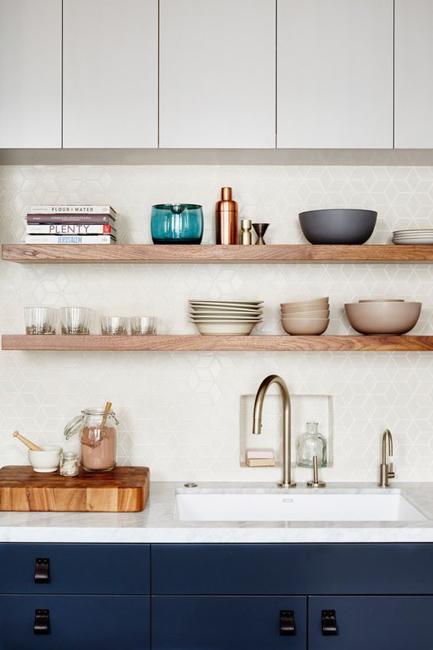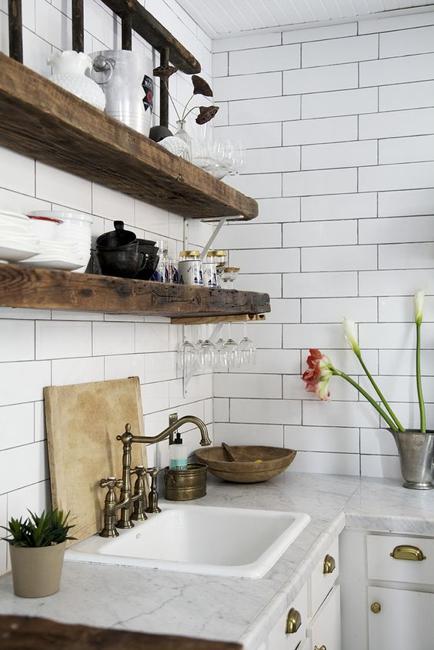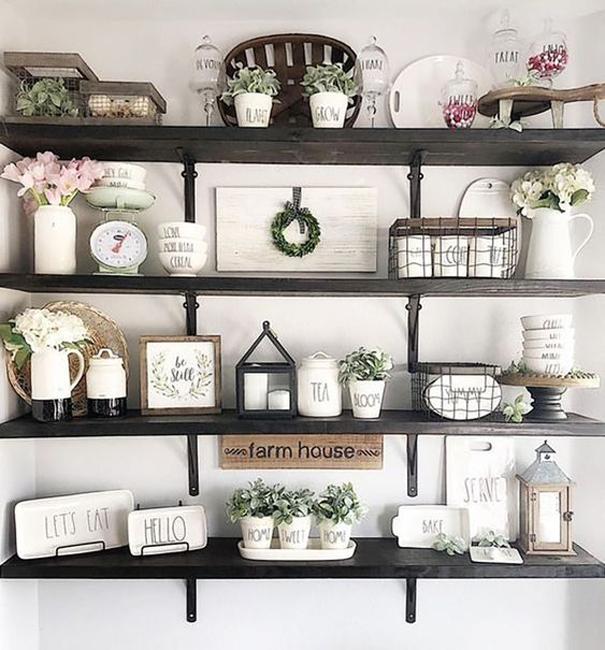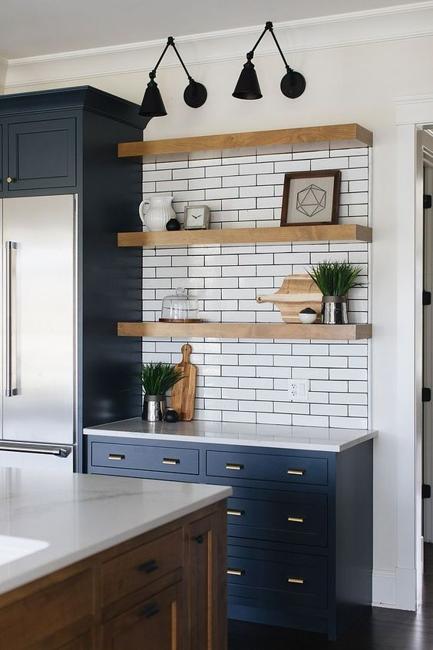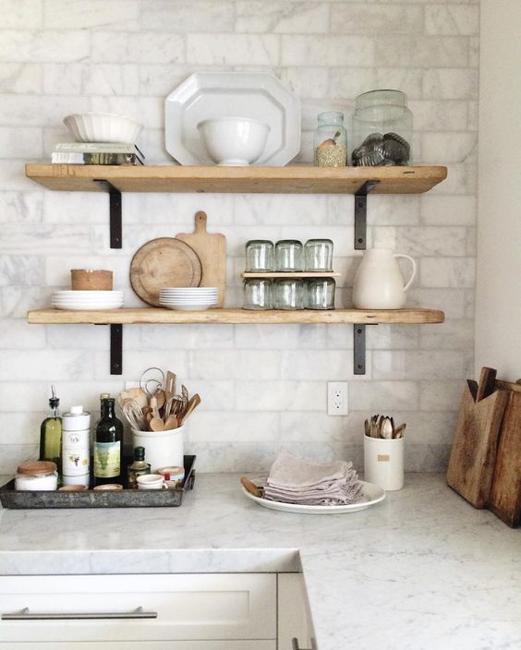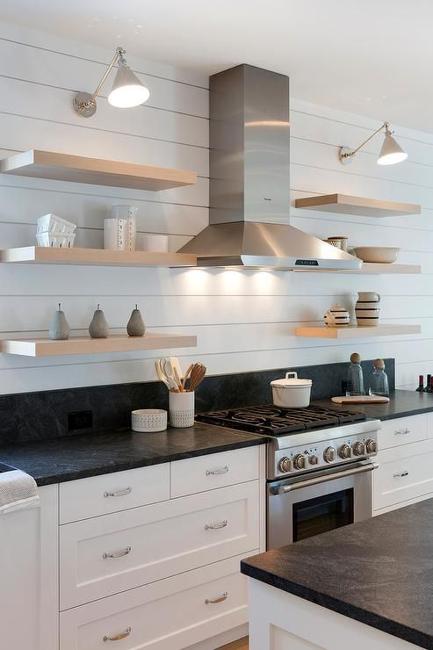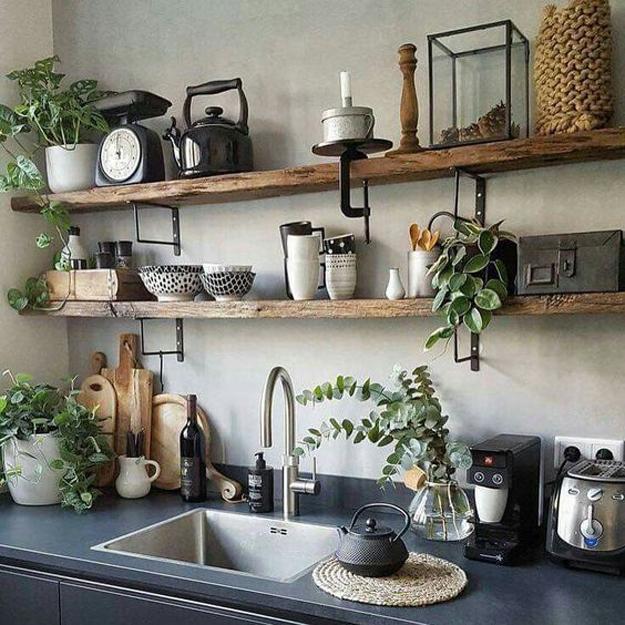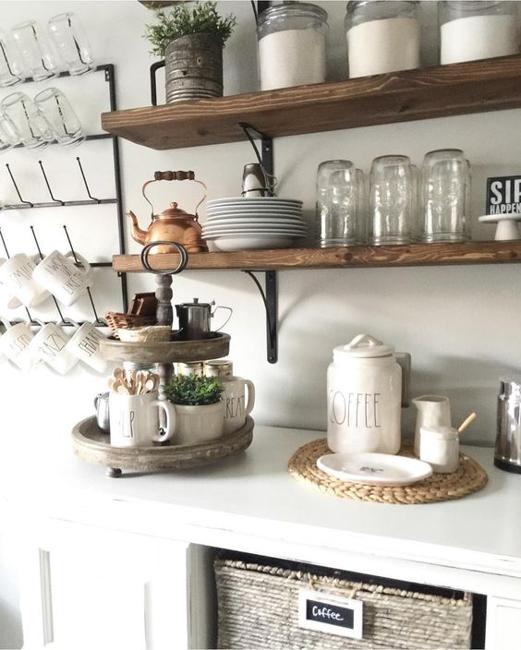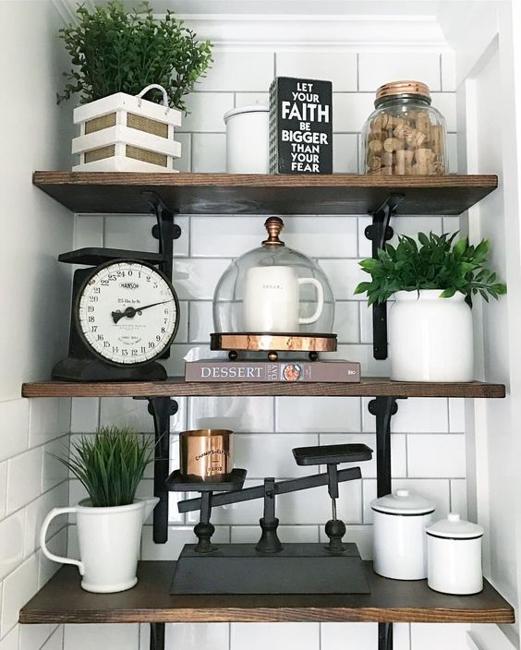 More from storage organization

Here are great ideas for kids toys storage and wall decoration with small cars that everyone would love. DIY organizers, like...
and enjoy free articles sent to your inbox