Open Kitchen Shelves and Stationary Window Decorating Ideas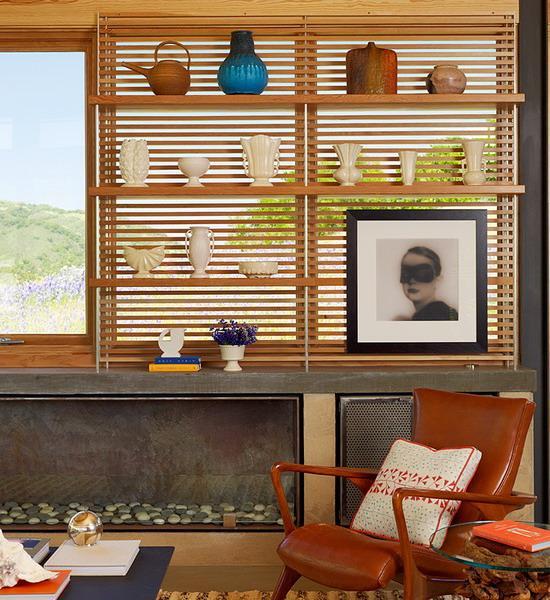 shelves decoration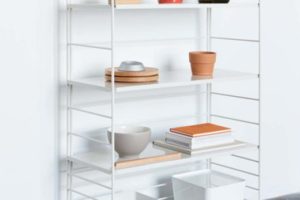 Open wooden wall shelves are great additions to modern kitchen design. They provide valuable and convenient storage spaces where you can not add cabinets. Open glass or wooden shelves are attractive stationary window decorating ideas that allow natural light to come into your kitchen and create functional, but bright and modern kitchen design and decor.
Open wooden wall shelves are not just for commercial kitchen design. Open kitchen shelves and their decoration with glass artworks, house plants or tableware look beautiful in all rooms. Lushome shares a collection of open shelves and stationary window decorating ideas that can help create a sense that a room gets a lot of use, convenient, relaxing, beautiful and modern.
Closed cabinets can not be used for a stationary window, so open kitchen shelves are an ideal choice for modern kitchen design when you need to create additional storage spaces. Open kitchen shelves are perfect for everyday items and decoration with house plants, flowers and edible herbs. Modern tableware, decorative vases or crafts that decorate open kitchen shelves can add to interior decor and bring more interest into functional kitchen design.
Modern kitchen shelves decoration with food, eco style storage ideas
How to decorate your kitchen with house plants and save money
Open kitchen shelves and stationary window decorating ideas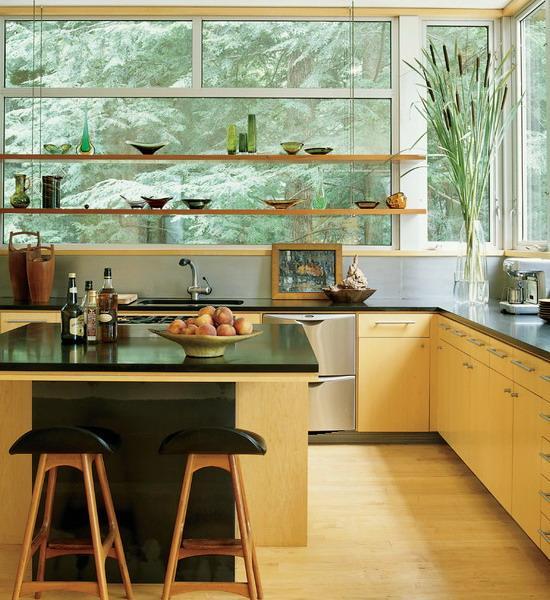 Wooden wall shelves are wonderful elements of kitchen design. Made of natural material, they add horizontal lined to modern kitchen design and can help expand small spaces. Also extra storage spaces are always better.
Wooden wall shelves painted white or made with light wood create a sense of openness and give an inviting feeling to modern kitchen design and decor. Wooden wall shelves or kitchen shelves on stationary windows create inviting and modern kitchen design and decor that says come on in, pull up a seat and enjoy a delicious meal or snack.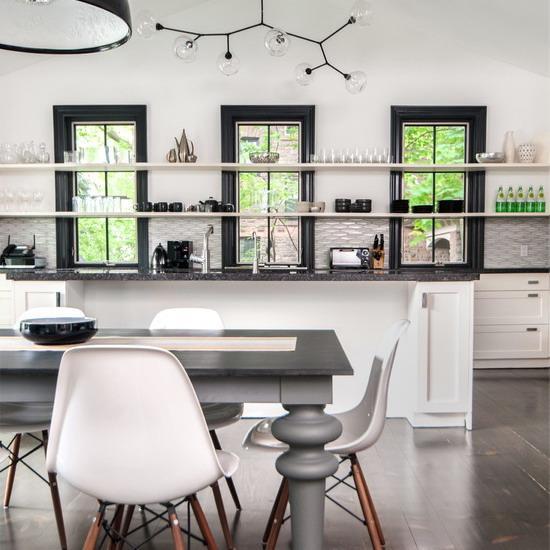 Open kitchen shelves mean help yourself, relax and have fun. Glass and wood kitchen shelves used for stationary window decorating or wooden wall shelves create modern kitchen design that appears larger and airier. The casual vibe is excellent for warm and inviting, functional and modern kitchen design and decor.
Retro modern kitchen decorating ideas, open kitchen shelves for storage
Stationary window designs, 20 ideas for window decorating with glass shelves
Open shelves for stationary window decorating will make you keep them tidy and organized. Glass kitchen tableware, artworks and crafts, house plants and glass vases are ideal for window shelves decoration.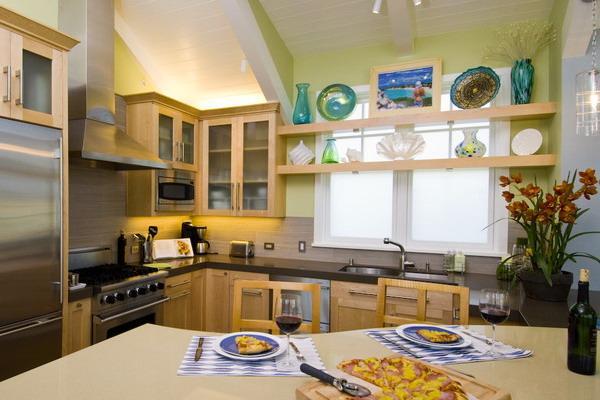 If you are proud of your collection of glass and ceramic items, you can add open shelves to your kitchen design, improving it by adding more storage spaces and gorgeous displays. Leaving things out on your open kitchen shelves makes them subject to dust, but also creates spectacular, unusual and space saving stationary window decorating.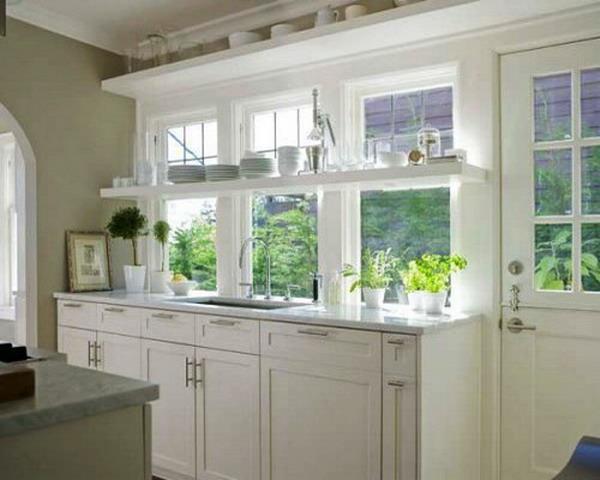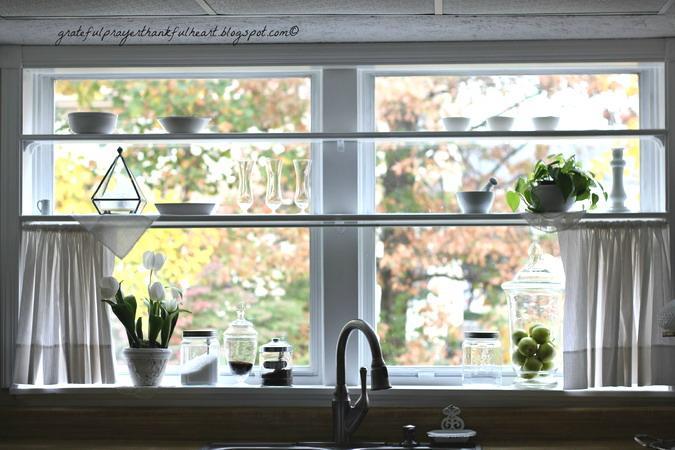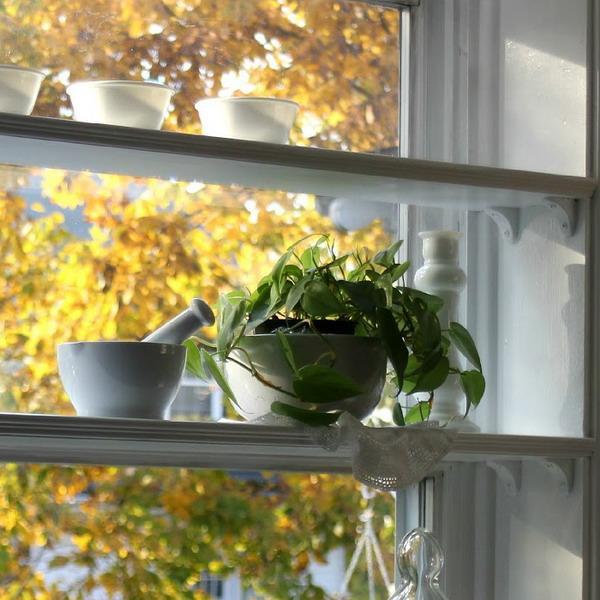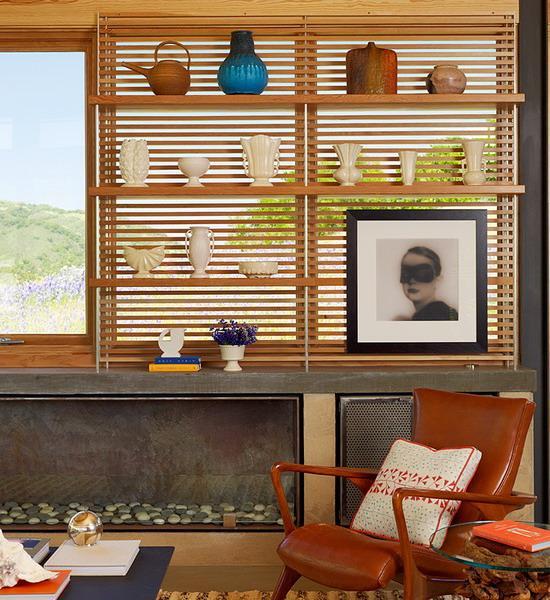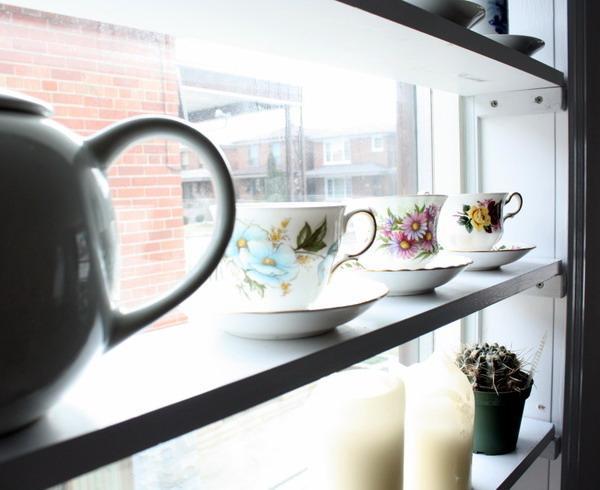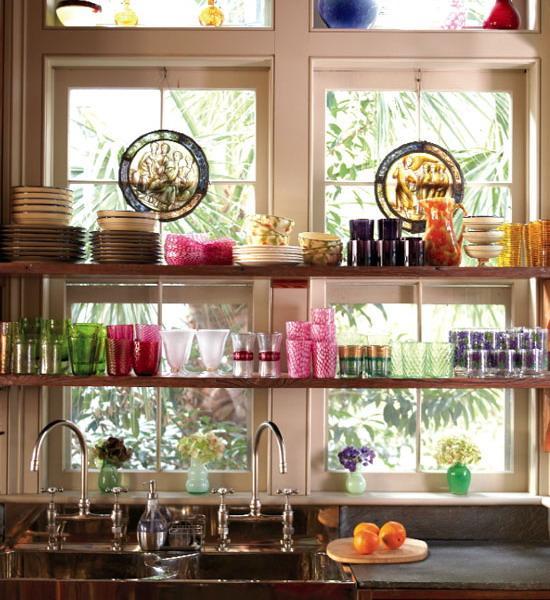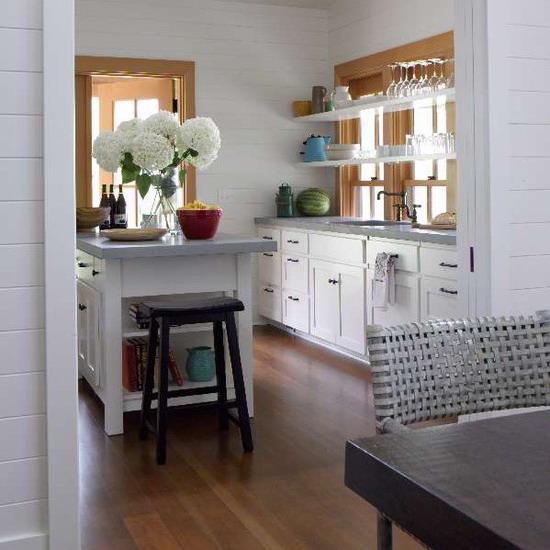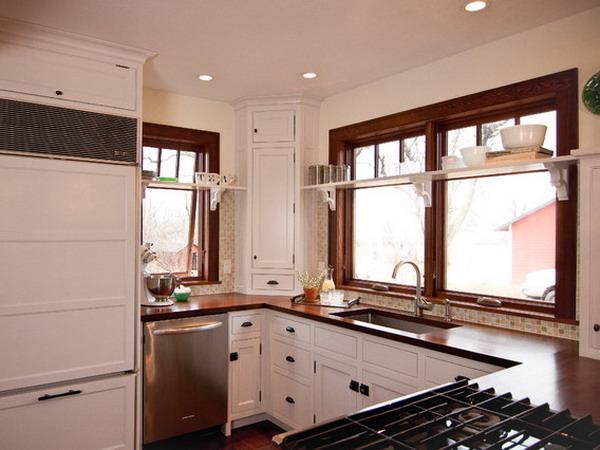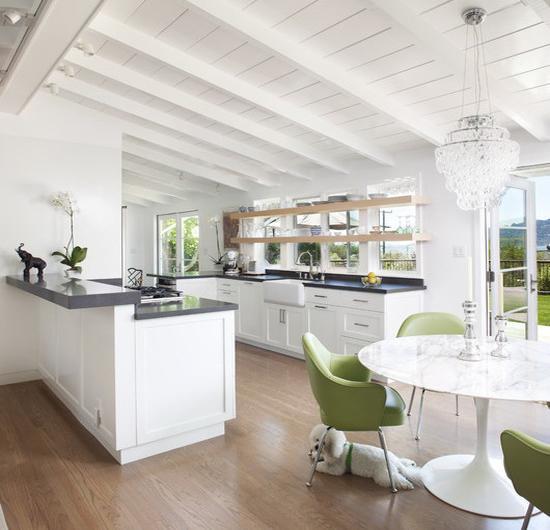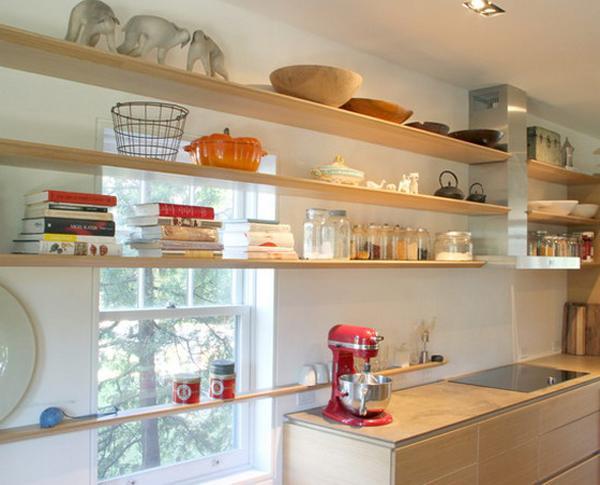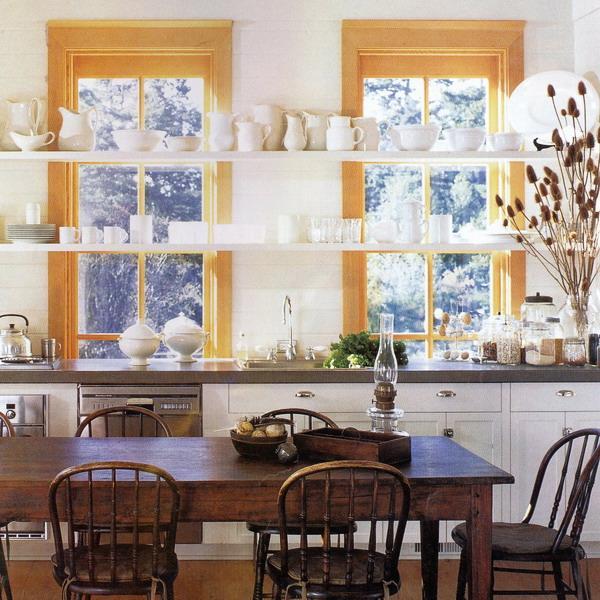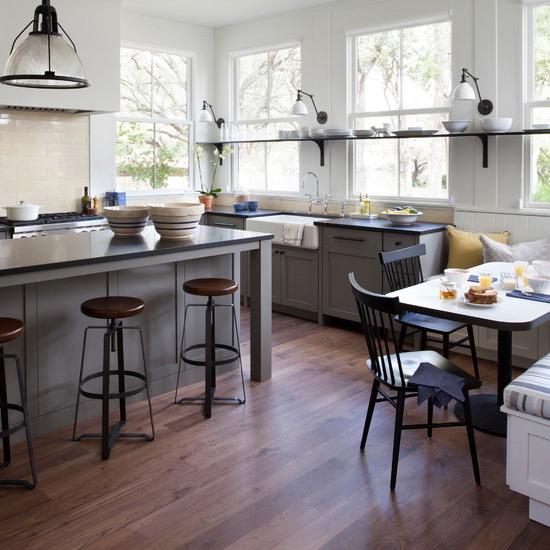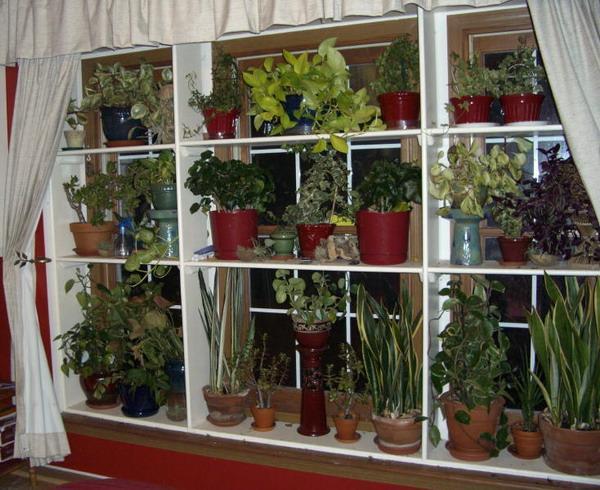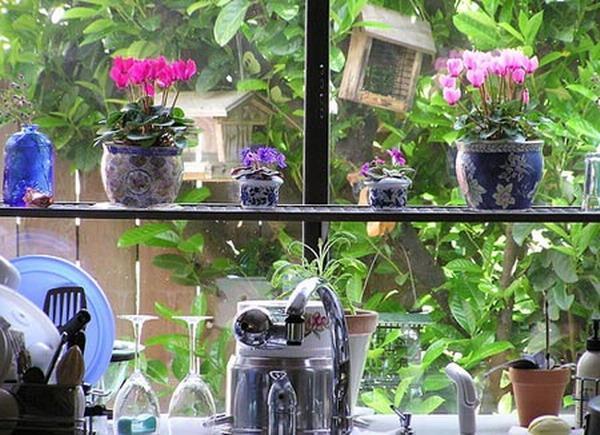 More from kitchen organization

A herb infuser is a handy thing to have in your kitchen. Playful design ideas and bright colors turn the tea...
and enjoy free articles sent to your inbox