Original Herb Infusers Adding Humorous Flavor to Cooking and Serving

Food Design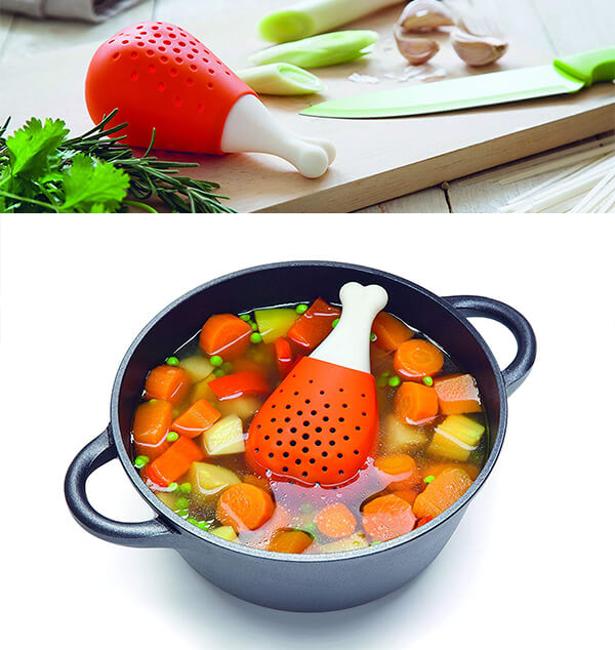 Drumstick design idea, food grade silicone infuser
VALENTINES DAY IDEAS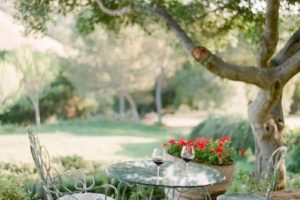 A herb infuser is a handy thing to have in your kitchen. Playful design ideas and bright colors turn the tea and herb infusers into beautiful kitchen accessories that enrich cooking and food serving. A herb infuser can make an ordinary bowl with soup look colorful and delicious. Original tea infusers add chic and style to tablescape for a tea party. Here are creative design ideas that may make you want to buy these herb infusers while bringing humor and fun into cooking and serving.
Herbs infusers are perfect for keeping fresh herbs and saving flavors. Cute designs, playful shapes, and vibrant designs turn these functional kitchen accessories into attractive, contemporary table decorations. Here are funny design ideas that will make you smile. Chicken and bone shapes, cacti and vegetable designs are cute, engaging, and playful.
Original herbs infusers
Innovative small kitchen appliances and products, kitchen trends
Playful kitchen accessories adding fun to modern kitchen decor
Modern kitchen accessories, original lid stopper designs
1. Soup bone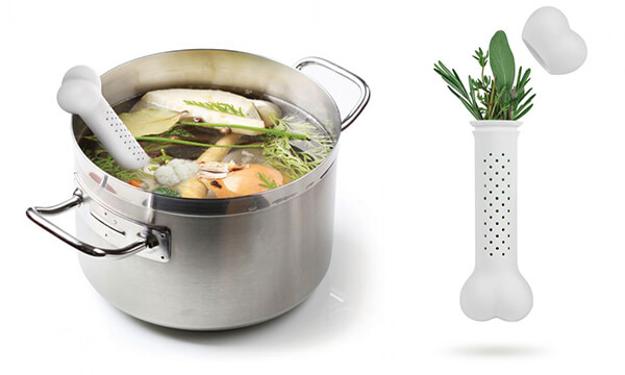 Fill the silicone Soup Bone with fresh herbs and spices, and it will deliver flavor while bringing fun into cooking.
Furniture-shaped food, design ideas to surprise
Beautiful FIll a Lilly funnel, modern kitchen accessories
2. Chicken herbs infuser
The Chicken infuser looks funny, bringing originality of the contemporary design and humor to modern kitchens. A practical utensil for cooking is made of food-grade silicone. Vibrant color and familiar design make the herbs infuser a perfect decoration for a kitchen countertop.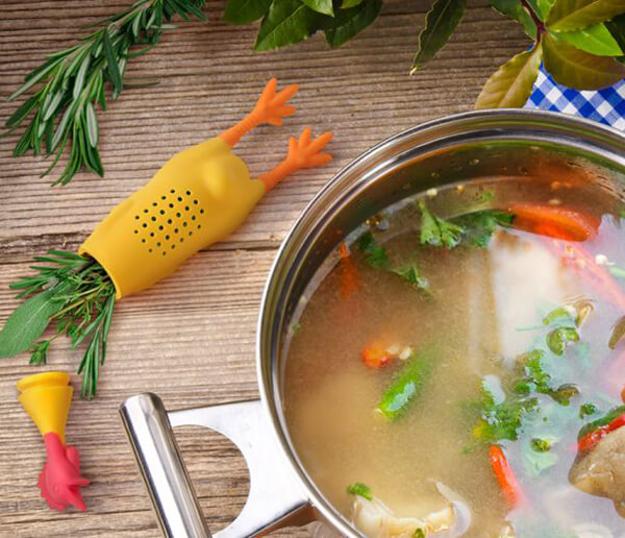 3. Chili herb infuser
No more leaves, floating in your bowl. The Chili can keep fresh herbs in the infuser while enhancing a flavor of the meal.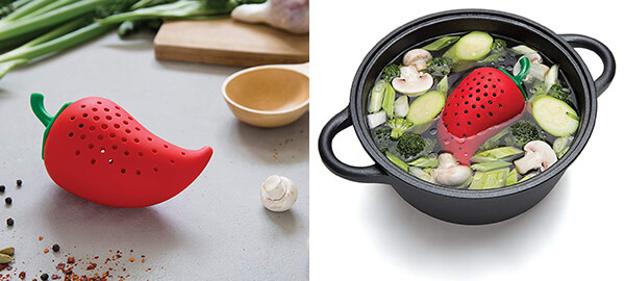 4. Cactus infuser
The green Cactus design is both fun and functional. Durable silicone is the contemporary design material to bring unusual shapes and vibrant colors into modern kitchens.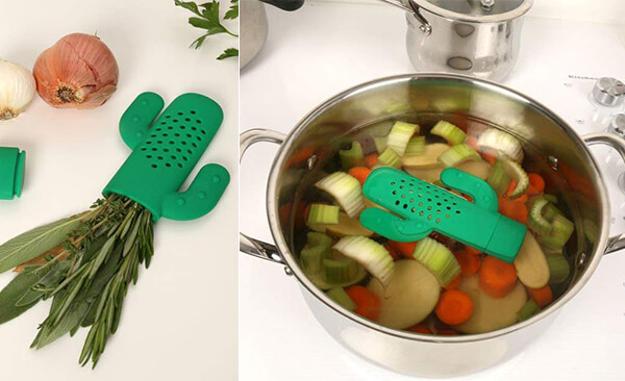 5. Drumstick
Shaped like a drumstick the silicone herb and spice Infusers look hilarious and playful. Heat resistant and dishwasher safe silicone design will delight kids and adults, making cooking, food decoration, and serving fun.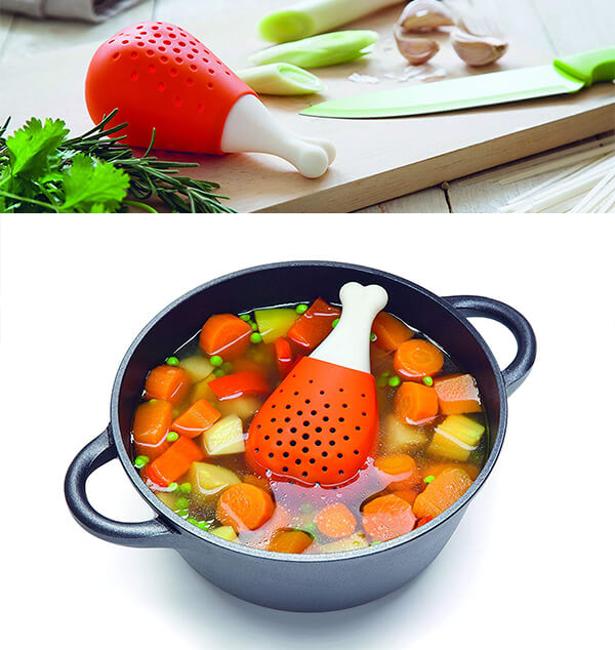 More from decorating design

Colorful handmade birdhouse designs look beautiful on green branches and garden posts. Creative painting ideas turn wooden birdhouses into bright yard...