Ajori Spice Organizer, Unique Modern Kitchen Accessories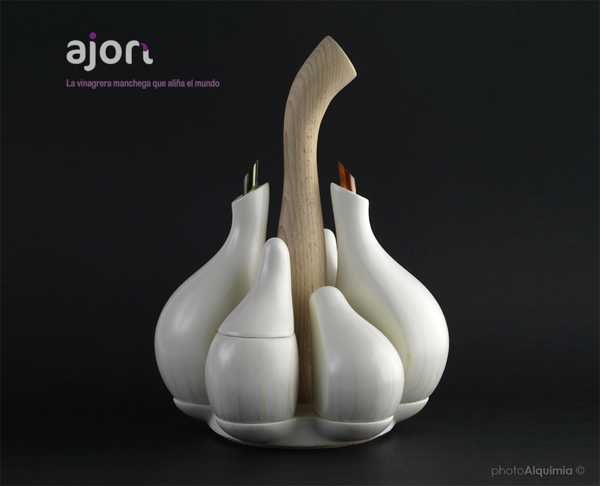 Garlic head shaped spice organizer, creative spice storage solution
kitchen organization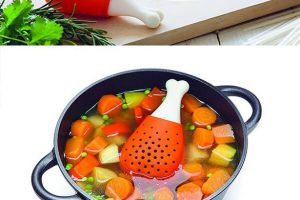 Ajori spice organizer is an attractive spice storage idea that blends creative design and practical approach to modern kitchen organization. Garlic head shaped, beautiful and functional Ajori spice organizer is a stylish and unique kitchen accessory, designed by photoAlquimia, photoalquimia.com.
The elegance of nature inspired lines that define the shape of this spice organizer adds beauty and softness to this kitchen accessory. Polished texture and diversity of garlic gloves forms gave the inspirations for designing this interesting and unusual spice organizer.
A set of curvy containers is arranged on a tray around the stem or shank, making gorgeous and functional kitchen decoration that can please any cooks taste. The spice organizer includes few containers for liquids and spices, salt and pepper shakers, two large containers for oil and vinegar and two small containers for other spices.
Modern kitchen storage solutions, spice storage ideas
Smart wine bottle stoppers, contemporary small kitchen accessories
Garlic head shaped and hand painted spice organizer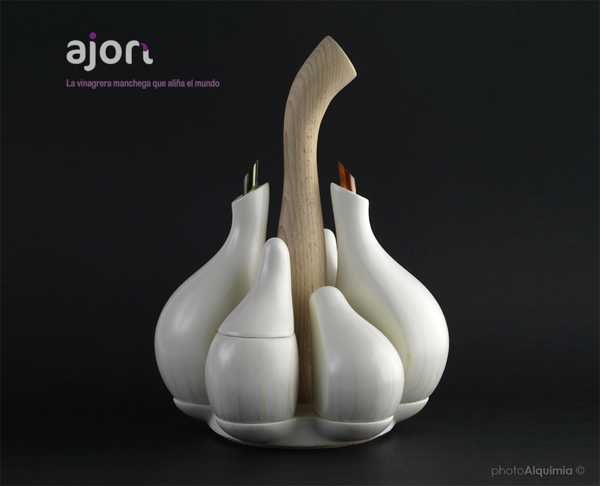 Inspired by unique shapes of garlic heads and gloves, the spice organizer looks sculptural and organic, featuring a pure form. A neutral off-white color allows to introduce more kitchen accessories, creating matching sets and is suitable for any kitchen decor.
This spice organizer is an eco friendly product. Clay and wood are natural materials, selected for designing this beautiful and creative kitchen accessory.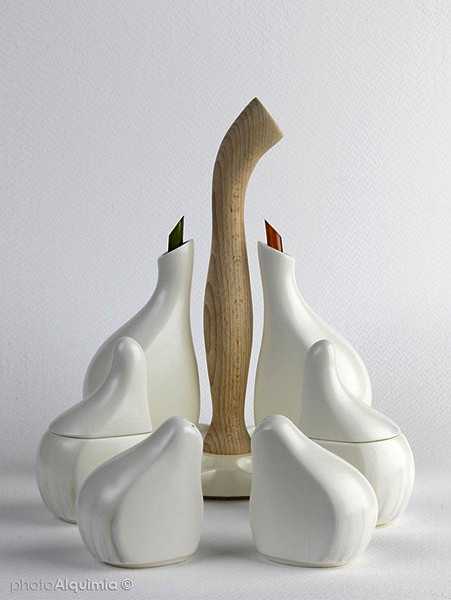 The combination of warm polished wood with hand painted spice containers make this spice organizer design look unique and artisan.
Modern kitchens, functional kitchen accessories and ideas
Modern kitchen accessories, playful pot lid stopper design idea
Elegant spice organizer design is functional and comfortable to use. Beautiful packaging adds more style to this beautiful kitchen accessory, making it an excellent gift.
More from modern kitchens

From traditional ceramic tile designs to trendy wood-like, shiny metal, and mesmerizing glass, there is seemingly unlimited ways to brighten up...
and enjoy free articles sent to your inbox