Modern Kitchen Storage Ideas, Spices Storage Solutions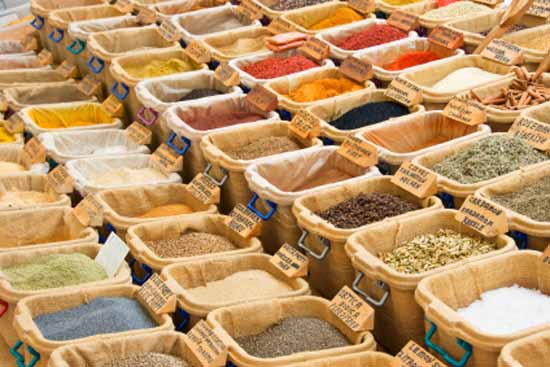 kitchen organization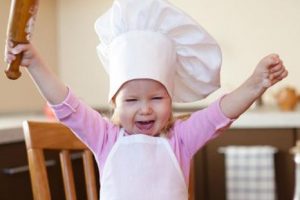 Spice storage is an important part of modern kitchen decor. Attractive spice shelves and racks with spice jars, tins and bottles are beautiful kitchen decorating ideas that create functional kitchen storage and add unique decorative accents to modern interior design. Practical and convenient spice storage makes modern kitchens look more comfortable, bringing functional design ideas into interior decorating and home staging for property sale.
Spice shelves or racks with small spice jars, tins or bottles are irreplaceable modern kitchen accessories. Spices can turn an ordinary dish in a cuisine masterpiece, adding wonderful flavor and aroma to the meal and creating inviting kitchen decor and warm atmosphere. Attractive and modern kitchen storage for spices encourages to use them more for loosing weight, strengthening health and enjoying delicious food.
According to experts, spices should not be kept for long time, but well designed modern kitchen storage for spices help create proper spice storage solutions. Even on well designed spice shelves and racks, in spice jars, tins and bottles spices can loose their unique taste, aroma, weight management and health improving essential oils. You should buy spice shelves or racks with small spice jars, tins or bottles, and refresh spices every one-two years, experts recommend.
Modern kitchen accessories
Modern kitchens, functional kitchen accessories and ideas
Kitchens, shelves decorating with food for eco style storage
Smart wine bottle stoppers, contemporary kitchen accessories
Modern kitchen storage for spices
1. It is important to buy spices in small quantities, keep spice containers on spice shelves or racks and choose the right place for your favorite spice collection, designing healthy and comfortable modern kitchen storage solutions.
2. Spice shelves or racks should not be placed next to the stove and other sources of the heat, because essential oils in spices evaporate quicker when spices get warm. If your spices are tasteless and do not emit any aroma it is time to refresh your spice collection or think of better spice storage solutions. When you rub a pinch between your fingers and do not smell any aroma, you need to replenish your spices and keep them in air tired spice containers. Old spices are not toxic, but  they do not make food healthier and do not give meals better taste.
3. It is important to keep spices dry, away from the sink and fridge. Spice shelves or racks should be placed away from the sources of moisture or steam.
4. Although spice shelves and racks with attractive spice jars, tines and bottles, made of glass, offer simple and beautiful kitchen decorating ideas, it is better to select a spice organizer design for cabinet drawers and cabinet shelves or doors to protect spices from the direct sunlight. Choosing aluminum, wooden, ceramic and stainless steel spice jars for storing spices is better, than keeping spices in spice containers, made of plastic or glass.
5. Contemporary spice jars, tins and bottles close firm. Wooden and ceramic spice containers are charming kitchen decorating ideas, that add unique designs and flavor to modern interior. However, a contemporary spice organizer is a better choice for protecting spices from moisture and light.
6. Spice racks and shelves should be arranged in a dark, dry and cool place. A traditional spice organizer in a cool storage room or pantry or a contemporary spice organizer inside cabinet drawer are ideal spice storage solutions.
6. Wire spice storage systems are attractive and inexpensive space saving kitchen storage solutions for small homes. The contemporary storage systems allow to hang small spice containers on the walls or cabinet doors, offering colorful and attractive modern kitchen decorating ideas.
Modern kitchen decorating ideas
Modern kitchen decorating ideas and design trends
Kitchen decorating with edible herbs
10 modern kitchen design trends

Warm metal accents are easy to incorporate into modern kitchen designs. Metal lamps, hardware, metal tiles, elements of kitchen designs will...
and enjoy free articles sent to your inbox