Smart Wine Bottle Stoppers, Contemporary Small Kitchen Accessories

Interior Design Ideas

Kitchen Ideas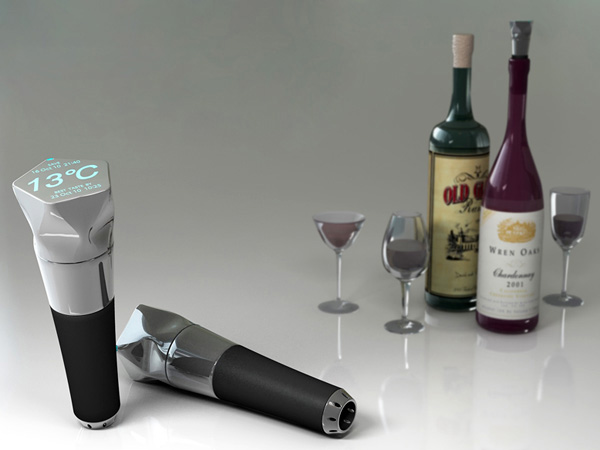 contemporary kitchen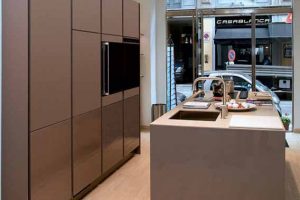 Wine bottle stoppers that show the temperature of wine and the expected date for the best wine flavor, are small kitchen accessories with a great potential. An innovative and useful wine bottle stoppers will inspire creative bottle stoppers and caps design ideas to help monitor the quality of drinks.
Winery  is an old business, and it is not easy to find a way for innovations there, but modern smart technology can transform bottle stoppers for wine into small kitchen accessories that help save money and allow to enjoy wines at the best time. Traditional, made of wood wine bottle stoppers will turn into intelligent assistants of winemakers and customers, creating new possibilities to enjoy drinking only the best wines.
Wine types, flavors and tastes are as diverse as the various wine regions in the world. Smart glass bottles with stoppers allow to experience excellent wines from all different regions and monitor the quality, saving money and adding more pleasure to people life.
Wine kitchen colors, modern kitchens color combinations
Purple kitchen cabonets, modern kitchen color combinations
Smart bottle stoppers for wine from Korean designers Kwang-Wi Park and Eun-Ji Lim offer contemporary alternatives for simple wine stoppers made of cork or rubber. Kitchen products designers invented a tube inside the cork bottle stopper that show the current temperature of the wine and expected date for the best wine flavor
The smart cork bottle stopper sends a message to your phone when the wine is getting spoiled.
Modern kitchen accessories
Modern kitchens, functional kitchen accessories and design ideas
Kitchens shelves decorating with food for eco style storage
Small kitchen ideas, stimulating coffee kitchen decor
Conservative wine experts may reject practical, simple and available to everyone method of monitoring the wine quality. The traditional cork wine bottle stopper, made of oak bark, is glorified, symbolizing  the traditions of the unique industry of making great wines.
Contemporary design ideas for modern kitchens
Futuristic kitchen design trends, small kitchen appliances
Modern kitchen design trends, portable stove, small kitchen appliances
Modern kitchens, 5 bright design trends 2012
Cork bottle stoppers for wine are not perfect, that actually can spoil the wine. Annually the world wine industry looses about 3% of all wine in bottles with stoppers made of cork and it is about 10-15 billion dollars. So smart bottle stoppers for wine offer money saving design ideas that can be soon invented and enjoyed.
Unique bottle stoppers
More from modern kitchens

From traditional ceramic tile designs to trendy wood-like, shiny metal, and mesmerizing glass, there is seemingly unlimited ways to brighten up...
and enjoy free articles sent to your inbox