Purple Kitchen Cabinets, Modern Kitchen Color Schemes

kitchen colors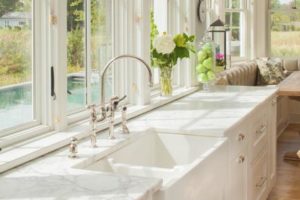 Purple color shades are stylish and work well for modern kitchen cabinets. Purple kitchen colors can make interior space feel cool or warm, depending on red or blue tones that are added to kitchen design. Light purple kitchen design looks airy and restful. Rich purple kitchen cabinets make a bold statement, offering dynamic contemporary contrasts and color schemes. (Wine kitchen colors, modern kitchens color schemes)
Deep purple colors are associated with beautiful flowers, like clematis or iris, and grapes hanging from the wine. Light purple remind fragrant lilac that blooming in spring. Purple is a unique and pleasant color that can be added to your kitchen design  for creating personal, impressive and stylish interior. (Modern kitchen color trends 2011)
Purple kitchen colors are associated with fruits and vegetables, plums, blueberries and grapes, eggplant, turnips and purple cabbage. Purple colors include violet, mauve, eggplant, blueberry, plum, amaranthine, aubergine, cyclamen, fuchsia, lavender, windsor and westminster shades. Purple is not the most popular color, but those people, who select purple tones for their kitchen design, love and enjoy beautiful purple decor.
Purple and matching colors

Purple kitchen colors are perfect for creative and artistic people who appreciate fresh, unique and modern kitchen design ideas. (Year of Rabbit, Feng Shui color schemes)
Purple kitchen cabinets designs, contemporary purple color schemes
Purple colors unleash the creativity and imagination, offering relaxing and stimulating color schemes for modern kitchens design.
Deep royal and gracious light purple kitchen colors bring luxury into interiors, offering elite color schemes for modern kitchens that represent wealth and influence. (Interior decorating, paint colors and furnishings, vintage wine hue)
Modern kitchens designs, lilac kitchen cabinets designs, analogous color schemes
Blue or red with light purple tones create beautiful modern kitchen color schemes that can feel nostalgic or romantic, relaxing or dynamic. Deep purple shades offer ambitious and noble color schemes for modern kitchen design.
White and light purple modern kitchen design
Purple color schemes
Monochromatic color schemes include dark and light purple shades and neutral tones, like white, white cream, light gray, beige and off-white shades. (Neutral color, decorating with modern beige tones)
Monochromatic color schemes, white and purple kitchen accessories and kitchen cabinets designs
Complimentary color schemes for modern kitchens can include golden, light brown, citrus yellow and yellow cream tones. (Home decor ideas, gold and pink accents) Bold accent color, added to purple wall tiles or kitchen cabinets create powerful and energetic modern kitchen design.
Complimentary color schemes, light purple wall tiles and golden kitchen cabinets designs
Triadic color schemes for modern kitchen designs with purple cabinets include green and orange tones that can be selected  for kitchen accessories, wall paint and furniture. Subdued tones create soft, optimistic and pleasant triadic color schemes with purple kitchen cabinets.
Light purple kitchen cabinets paint, blue-green and orange kitchen design, triadic color schemes
Analogous color schemes with purple kitchen cabinets designs can be created with red-purple or blue-purple wall paint, tiles, kitchen accessories or furniture combinations.
Analogous color schemes, blue wall and purple kitchen cabinets designs
Magenta, fuchsia and red violet shades make kitchen cabinets designs feel warmer. Light blue, blue-violet, violet and lilac tones, combined with purple kitchen cabinets, make modern kitchen design look cooler and calmer. (Decorating interior in sky-blue for spacious look)
Modern kitchen design trends
10 modern kitchen design trends
Modern kitchen designs
Kitchen design trends 2011
Bright red-purple kitchen colors, modern kitchen cabinets decoration
Light purple wall tiles, modern kitchen cabinets decoration
White-purple color schemes for modern kitchens

Warm metal accents are easy to incorporate into modern kitchen designs. Metal lamps, hardware, metal tiles, elements of kitchen designs will...
and enjoy free articles sent to your inbox