Interior Decorating, Paint Colors and Furnishing, Vintage Wine Hue

Furniture Accessories

Purple and Pink

color trends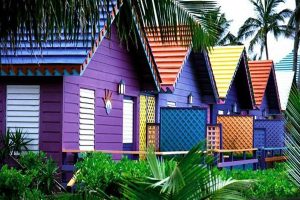 Vintage Wine color is one of modern interior decorating color trends. Rich and mysterious, interesting and sophisticated, with deep brown base and a touch of smoky purple, Vintage Wine color is great for stylish furniture upholstery fabrics, beautiful wallpapers, living room, home office, kitchen, bathroom or dining room decorating accessories and interior paint. (Modern kitchen color trends 2011)
Vintage Wine color is Benjamin Moore's color of the year for interior paint colors in 2011. Modern interior designers offer beautiful wallpapers, decorating fabrics and furnishings in Vintage Wine for personal and modern interior decorating. (Interior decorating and paint colors, trends 2011)
Red, burgundy, red-pink, purple-pink, deep orange, golden and green-yellow interior paint colors, furniture pieces and room decorating accessories create elegant interior decorating color schemes. (Interior color schemes, yellow-green spring decorating) Selecting white, off white, lavender-blue, sky blue and light gray tones for furniture pieces and room decorating accessories are modern interior color trends in 2011.
Modern living-room-decorating-ideas, Vintage Wine sofa cushions, purple and blue cushions
New stylish paint colors and interior decorating color schemes offer dramatically change the way light rooms look. Adding Vintage Wine color to room decorating bring coziness and sophistication into modern homes.
Dark Vintage Wine hues create a contemporary and comfortable interior decorating design, that is unique and impressive. (5 modern decorating color schemes)
Living room decorating ideas, beige-purple wallpapers and Vintage Wine  paint colors
Regardless of how much Vintage Wine color is used for creating modern interior decorating schemes, brownish hues make room decorating feel comfortable and relaxing.
Beige, gray and light gray-green color tones coordinate well with Vintage Wine color, adding neutral accents and elegance to modern room decor. (Interior trends 2011, decorating color schemes)
Modern living-room-decorating-ideas, golden and brownish-purple ceiling paint colors
Light lilac, reddish-pink, olive shades and whites emphasize richness and uniqueness of interior decorating color schemes that include Vintage Wine color.
Vintage Wine paint colors and beautiful wallpapers look great with neutral beige or deep red home furnishings also.
Stylish brown-smoky-purple furnishings, modern bedroom decorating ideas
Modern bathroom decorating ideas, purple stripes on bathroom wallpaper, purple upholstery fabric and bathroom curtain
Stylish Vintage Wine color can be included into modern room decorating color schemes with bedding and curtains fabrics, brown-purple wallpapers stripes or bathroom accessories and towels in wine colors.
Home furnishings, including small room decorating accessories and furniture, like office chairs or living room sofas with soft cushions are another way to bring modern Vintage Wine color into your room decor.
Modern wallpaper patterns and colors, wall decorating ideas
Office chair, modern home furnishings
A contemporary combination of Vintage Wine room paint colors and beautiful wallpapers with beige-brown-purple designs looks great with white and blue furniture pieces or room decorating accessories, creating comfortable and cool style for your room decorating.
Modern interior decorating color schemes with purple:
Exterior painting colors, vintage wine exterior paint
Year of Rabbit, Feng Shui color schemes
Decorating with purple color, room color schemes
Dining room decorating ideas, golden curtains and Vintage Wine room paint colors
Purple bedroom decorating ideas, modern bedrooms bedding and wall painting

Here are great ideas for kids toys storage and wall decoration with small cars that everyone would love. DIY organizers, like...
and enjoy free articles sent to your inbox