Exterior Painting Colors, Vintage Wine Exterior Paint

Outdoor Living

Purple and Pink

paint colors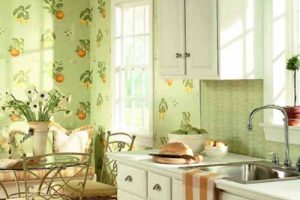 Selecting paint colors for your house exterior is an important part of creating a beautiful home. Exterior painting is one of major investments, and you want to be sure your house exterior will look good for many years to come. Picking perfect exterior painting colors for your house design style and size makes your home more attractive, showing its full potential.
Wisely chosen exterior painting colors are powerful decorating tools for home staging that increase home values and improve curb appeal. Right exterior paint schemes enhance architectural beauty and emphasize attractive house exterior design features, but the most essential factor to consider when selecting exterior painting colors is longevity of house paint job.
The amount of ultraviolet light, absorbed or reflected by an exterior painting, affects how long a house exterior will look fresh and attractive. Dark house paint on trim creates an impressive contrast with walls and draws an attention to architectural details. Unfortunately, dark house paint colors, including stylish and elegant Vintage Wine, Burgundy or Beaujolais and other modern purple-pink hues, are much more prone to fading.
Dark paint color for impressive contemporary house design
Dark exterior painting colors
Dark paint colors, like black, blue or trendy Vintage Wine and all deep purple-pink color shades, make a house look smaller and cozier, feel warmer in winter, but pose bigger maintenance problems than lighter exterior painting colors.
Dark exterior painting colors absorb heat and suffer more moisture-freezing problems than lighter house paint colors.  Lighter house paint lasts longer, makes a house feel cooler and visually increases window sizes, creating inviting and light house exterior decor.
Modern house paint colors, dark purple-pink color brick walls and orange with gray-blue wooden trim
Light and dark paint colors for house exterior
The choice of exterior painting colors has a strong influence on a house look and paint performance. Lighter exterior painting colors last longer and fade less than dark house paint colors. Light house exterior painting increases a house's size and its window sizes, making a house design visually lighter and larger. (Feng Shui home design, roof color)
Exterior painting colors for home staging
Staging your home for sale, you want to create a universal appeal and show your home in the best possible way. Exterior painting colors are an important element of improving a curb appeal by selecting decorating ideas and paint colors that most potential home buyers like. (Paint colors for home staging)
Light trim and dark wall colors for house exterior, porch and front door decorating ideas
Three story house design, dark wall and trim painting colors
Selecting a neutral exterior painting colors can't help catch the hearts of those home buyers who enjoy vivid and modern colors. Too bright or dark exterior paint colors, like black, brown, deep blue and trendy Vintage Wine or Red-Pink exterior house painting, will make your house unappealing to those potential buyers who like traditional, calm and neutral paint colors.
A choice of house exterior painting colors affects the sale price of a property and the time, required for selling it. Curb appeal is very important. A house exterior is the first thing that prospective home buyers see. Curb appeal sets the tone for house viewing. (Staging house exterior to sell a house fast)
House exterior painting ideas, white and turquoise trim with walls decorated with modern purple-pink house paint colors
The best house exterior paint schemes for home staging include traditional paint colors for your house exterior style and size, common in your neighborhood. Coordinating, contrasting or monochromatic exterior paint schemes are great for highlighting architectural details that make a house unique and beautiful.
Dark purple-pink color for house exterior walls and light color trim, large house exterior painting ideas
Vintage Wine, Burgundy or Beaujolais exterior paint schemes
Stylish Vintage Wine or dark purple-pink, Burgundy and Beaujolais house exterior painting colors look great with all white, yellowish white, off-white shades, cream, sand, beige, golden, light pink, purple and elegant gray house paint colors.
Forest green, green-blue, green-gray and cool blue colors with dark purple-pink paint colors, like Vintage Wine, Burgundy or Beaujolais, create traditional elegant house exterior decor.
Trim paint colors for house exterior with dark purple-pink walls
Warm yellow-green, lilac, brownish orange, terracotta, spring green, deep blue, aquamarine, turquoise and reddish-pink trim accents are elements of stylish contemporary house exterior paint schemes with purple-pink, Vintage Wine, Burgundy or Beaujolais exterior paint colors for walls. (Modern pink color schemes, honeysuckle pink color decorating)
Modern interior paint color schemes:
Modern interior paint colors, trends for 2011
Neutral interior paint colors, bright decor
7 popular decorating color combinations for 2011
Triadic house exterior paint schemes for house decorating
Green house exterior painting with wine color trim

Here are great ideas for kids toys storage and wall decoration with small cars that everyone would love. DIY organizers, like...
and enjoy free articles sent to your inbox