Neutral Color, Decorating with Modern Beige Tones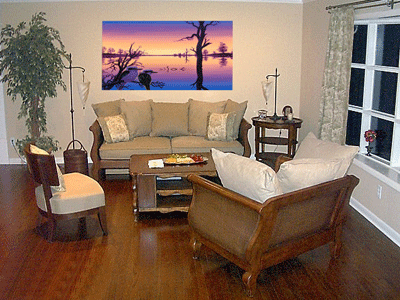 Beige color furnishings and living room paint colors
wall paint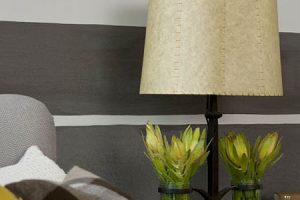 Neutral colors, especially light beige color, are popular paint colors among those who are not sure how to choose room paint, wallpaper design and furnishings. Neutral colors, including  beige color tones, are smart choices for home staging to sell the house faster, when the owner does not know the buyer's preferences. Choosing light neutral colors, like white, cream or light gray and beige color tones, helps avoid costly interior decorating mistakes.
Beige color tones are not warm and not cold. Beige colors can be colder or warmer, depending on other room paint colors, wallpaper design and furnishings. Gray, black and white are really neutral, but often beige, brown and some green paint colors can be included in neutral room paint colors, wallpaper design and furnishings schemes. (Read about green colors for decorating home.)
Neutral colors are beautiful and supportive. Gray, black or white room decor and beige tones help people relax and concentrate on other modern colors in the room and bright decor accessories. Gray, black,white, beige, brown and green paint colors help appreciate interior design ideas, home interior decorating style and architectural features of a house or a condo. Beige adds light brown tones to interior decorating schemes, but do not distracts from the textures and shapes.
Beige furnishings and living room paint colors, neutral wall colors, beige furniture upholstery fabric with orange-brown-beige decor accessories
Beige, brown and some green paint colors make great background. Brown and beige wall colors support and compliment the primary interior decorating tones.  All other room paint colors, wallpaper design and matching interior colors of furnishings create beautiful interior design with neutral beige, gray, black or white tones.
Golden and beige interior decorating, silver and turquoise colors combination, purple and beige room paint colors are modern trends and popular paint colors in 2010-2011. Pink-purple-beige wallpaper design and purple-beige furnishings are stylish combination for 2011. Creamy milk, caramel, champagne, coffee and milk, – all these tasty neutral beige tones are great choices for modern room paint colors, wallpaper design, furnishings or interior decorating with tiles. (Look at 7 popular paint colors combinations for 2011 that include modern beige tones.)
Beige wallpaper design, modern neutral wall colors and green-purple-beige furnishings
There is nothing wrong with choosing neutral colors, including modern beige furnishings or beige wall colors.  Modern beige wallpaper design and beige furnishings are stylish choices for interior decorating in 2011. Beige  room paint colors, beige wallpaper design and beige decor accessories feel cozy, inviting and comfortable.
Some people are afraid of colorful walls and furnishings, and they always prefer neutral beige tones for decor, when choosing interior design colors. Neutral beige tones are the easiest way to create comfortable background. However, choosing beige colors should be for creating neutral background and support decorating rooms with other modern colors, not for avoiding brighter walls or colorful furnishings.
Beige bedroom paint colors, modern neutral interior decorating, modern blue and beige decor accessories
Neutral beige wallpaper designs,  beige interior paint colors for wall decor and beige furnishings are safe stylish choices for those who do not know what modern decorating colors to select for their room interior design, or who are afraid to make a mistake. For creative and adventurous people warmer or colder wallpaper design and furnishings or room paint colors give exciting opportunities to experiment with a room paint or modern wallpaper patterns and have fun with colorful room decor accessories and walls.
Recommended:
Green color for room decorating, Irish inspiration
Christmas Decor trends,gold and brown
Paint colors for home staging, cream beauty
Beige furnishings and living room paint colors, modern purple and neutral tones

Turquoise, white, and green Christmas colors are an excellent choice for winter holiday decor. These beautiful home decorating ideas from Penney&Company...
and enjoy free articles sent to your inbox