Wall Wallpapers, Patterns Modern Curve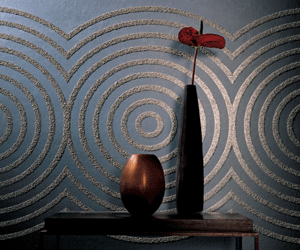 Contemporary wallpaper patterns, black wallpaper for bedroom or living room decorating
DECORATING SMALL APARTMENTS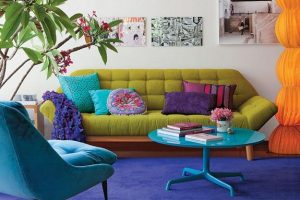 British designer Vivienne Westwood created unique modern wallpaper patterns. Her creations belong not only to the fashion world now, but modern interior design also. She offers stylish white, black and red wallpaper patterns for contemporary room decorating. V.Westwood decided to work for British company Cole & Son on unique collection of her designs.
Together they create a large collection of stylish designer wallpaper patterns. Modern wallpaper designs price is between 55 pounds for traditional wall decorating ideas and up to 188 pounds for exclusive modern wallpaper designs with tartan fabric patterns. Fabrics for modern wallpaper designs are expensive. Decorating fabrics are made of textile and can get dirty. Contemporary fabrics need to be vacuumed at least once a month. With proper care the fabric will look great for about 10 years.
English designer wallpaper patterns and colors are inspired by prints from her own collection of clothing. Now designer wallpaper patterns have famous Squiggle pattern curve also. The designer decided to offer red wallpaper designs with modern Squiggle pattern, then make black wallpaper designs on red wallpaper background. Designer wallpaper patterns collection with bold white and black Squiggle pattern on red wallpaper or contrasting Squiggle pattern curve on white and black wallpaper offer stylish room decorating ideas for unique home interior design.
Red wallpaper with modern squiggle pattern curve
New modern wallpaper designs collection provides an excellent opportunity to work with a company with an impressive legacy and appreciate its unique decorating ideas that transform the world of fashion into the world of contemporary room wall decorating, V.Westwood said.
Modern wallpaper designs
The story of room wallpaper designs began long time ago. Chinese artists introduces the art of empty walls decorating, unique wallpaper designs, to the world. Much later, in the 15th century, beautiful and very modern wallpaper designs for exclusive interior decorating came to Europe.
Drawings on the paper were hand made at that time, so all unique wallpaper designs were expensive. Creating artistic designer wallpaper for all walls in the room took months.
England was first ready for printing small modern wallpaper designs. Then larger pieces of designer wallpaper for walls decorating were printed there. Since then technical progress has brought a lot of innovations into interior decorating industry, from designer wallpaper patterns developing to contemporary continuous production for millions.
Modern wallpaper designs are produced in rolls. The first large roll was printed in France in the middle of the 19th century.
Purple-red wallpaper, designer wallpaper patterns, modern decor colors 2010-2011
Brown wallpaper designs, brown wallpaper for walls decorating, 2010-2011 trends
Today interior design and home decorating industry offers a variety of beautiful modern wallpaper designs. Spring floral designs, abstract prints, stylish stripes and interesting unique designer curve patterns are modern room decorating trends for 2010-2011.
White wallpaper for room decorating, modern wallpaper designs curve, modern interior design trends 2010-2011
Stylish white on black wallpaper designs, modern room decorating ideas, modern room decorating trends 2010-2011
Various materials, colors and unique graphics offer modern room decorating ideas for contemporary interior walls. Modern curve patterns, unique designs and contemporary materials create elegant, unique and attractive room decor for stylish homes.
Purple living room or bedroom wallpaper, contemporary designer curve patterns
Designer wallpaper patterns, black wallpaper for bedroom or living room decorating
Recommended:
Black wallpaper for mysterious room wall decor
Kids room decor with playful shadows
Red and white dinnerware floral pattern
Curve for modern designs, brown and white patterns
Black wallpaper designs for modern room decorating

From traditional ceramic tile designs to trendy wood-like, shiny metal, and mesmerizing glass, there is seemingly unlimited ways to brighten up...