Food Carving, 50 Fall Ideas Creating Fabulous Edible Decorations for Holiday Tables

Decorating Ideas

Holiday Decor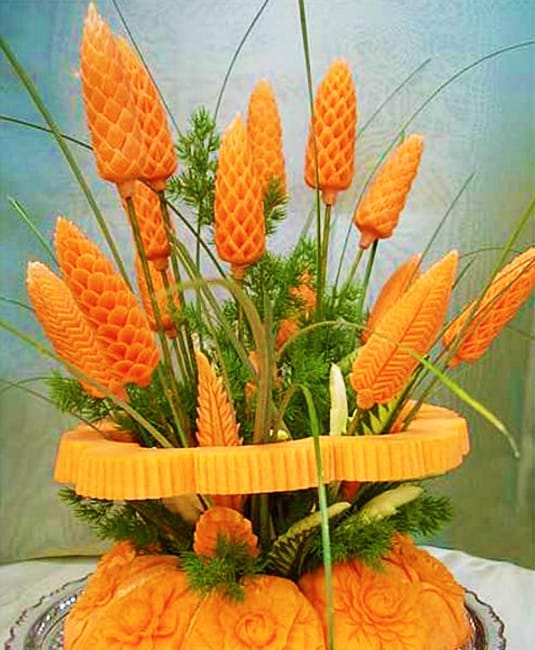 Original table centerpiece idea for Thanksgiving
edible decorations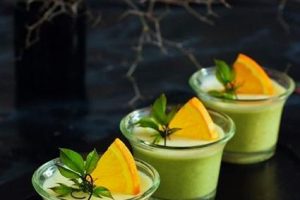 Food carving is the art of creating beautiful edible decorations for holiday tables. Fall ideas for carving fruit or vegetables offer a fantastic way to envision autumn-themed accents, like fall leaves, flowers, and other nature-inspired or fairytale-inspired edible decorations for Thanksgiving tables. Here are fabulous examples of creative food decoration and carving with the autumn season in mind. Check them out and get inspired to make edible decorations that are spectacular, colorful, and unique.
Various food carving techniques originating from Asia have become a popular way of food decoration worldwide. Using special carving knives, you can start experimenting with fruits and vegetables, creating original edible decorations for your Thanksgiving table or other autumn events. Unique edible decorations make holiday tables look impressive, bright, and festive. All you need is a carving knife, time, and imagination.
Creative edible decorations for Halloween tables
Inspiring pumpkin carving ideas
Food decoration ideas for Xmas and New Year's Eve tables
Food carving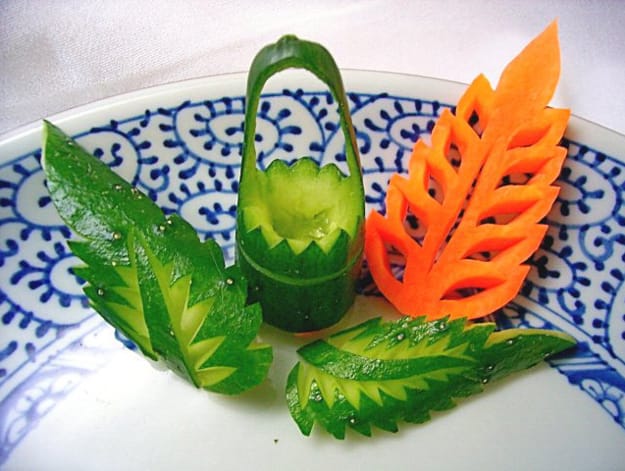 Edible decorations make beautiful, eco-friendly, and inexpensive table decorations and centerpieces. Food carving and decoration with carved designs are fantastic ideas for Thanksgiving tables to celebrate the harvest season. Also, making edible decorations is an effective therapy that can cure stress, anxiety, and depression. Food carving provides relaxation and develops creativity. You can enjoy your work and discover your hidden talents.
Fall ideas for creative food decoration
Edible decorations, beautiful flower cuisine, original plate presentation
Colorful food design ideas, edible decorations for fall meal presentation
Fall ideas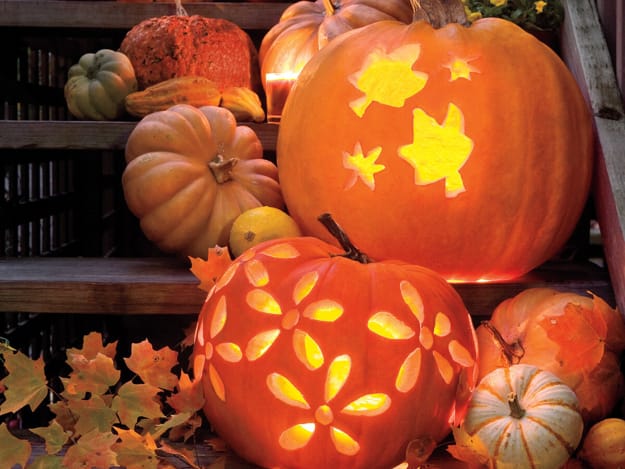 Culinary arts include the arts of food preparation, cooking, food decorations, and plate presentation. The beauty of the snacks and meals entices your family and quests to take a bite and enjoy delicious Thanksgiving treats. The food design ideas, inspired by the harvest theme, and edible decorations created with ordinary foods provide unforgettable experiences. Food decoration with carved accents takes eating to the next level.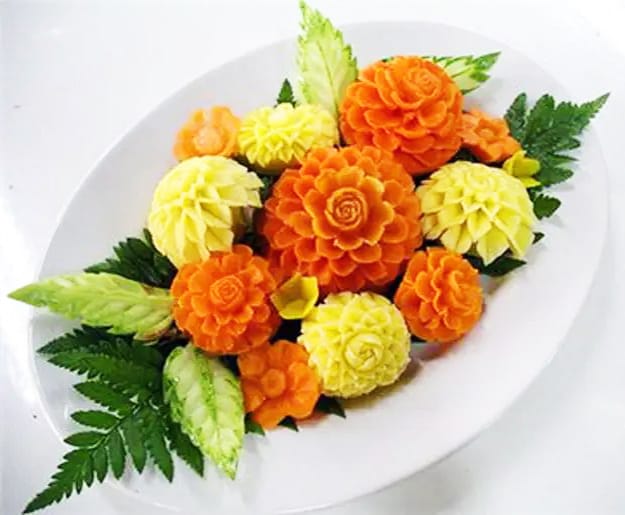 Edible decorations for Thanksgiving
Edible decorations are an expression of craftsmanship and art. Using form, texture, and color to invoke emotions and tell a story, you can make Thanksgiving table decorations vibrant, festive, and playful. Unusual fall ideas for edible decorations and surprising designs will delight your family and guests.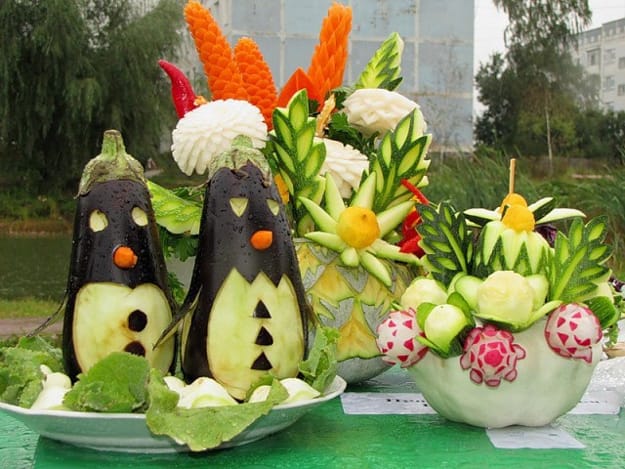 European countries and Asian cultures, like Japan and Thailand, have rich traditions of food carving and making beautiful edible decorations that garnish plates. The art of food decoration is captivating. Food carving elevates food presentation to a new realm of edible decorations and offers inspiring ideas to add pizzazz to Thanksgiving tables.
How to make the decorations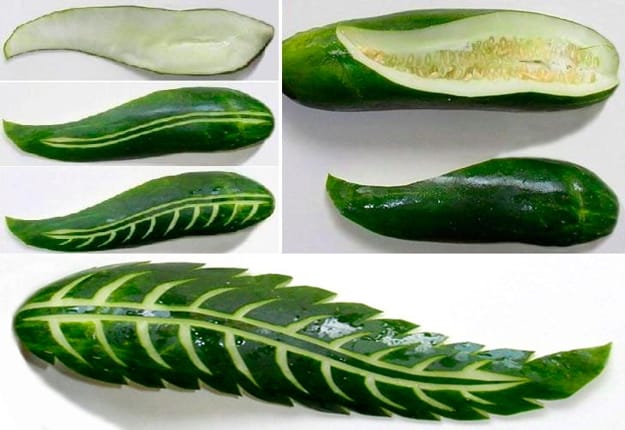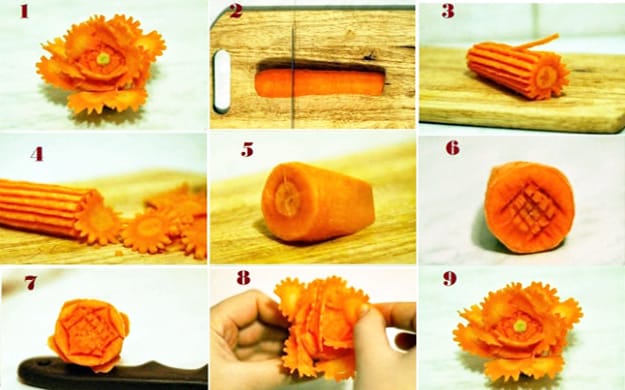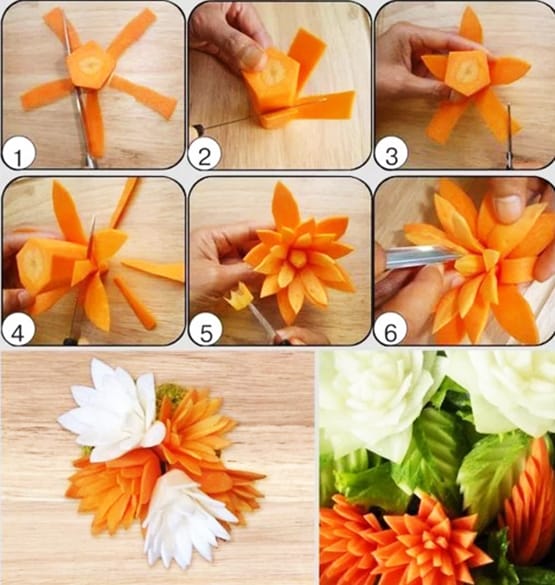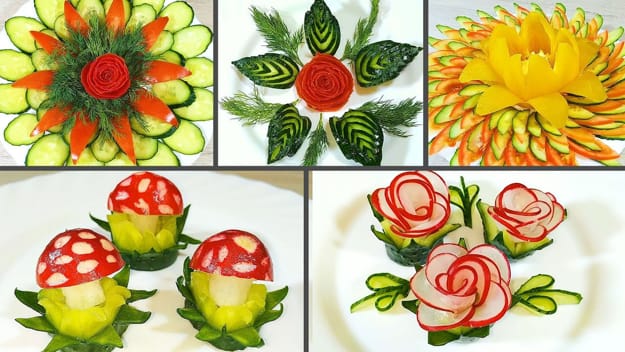 Fun ideas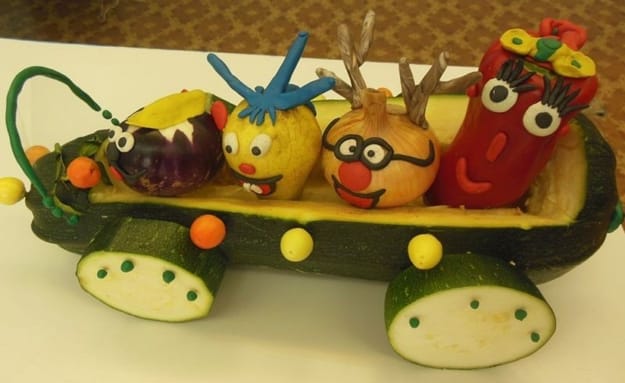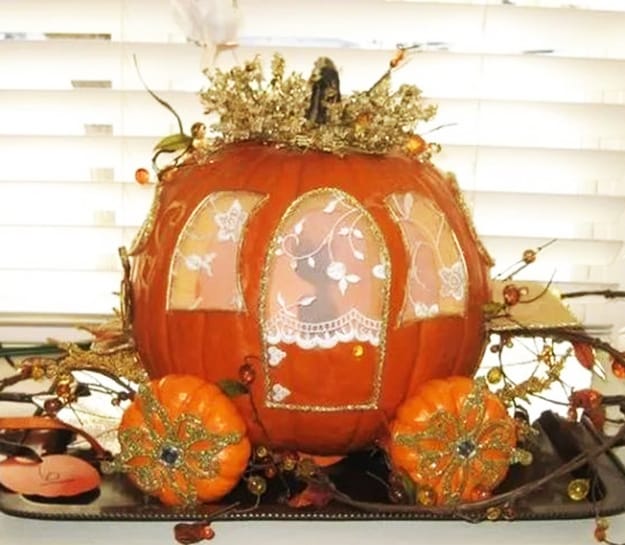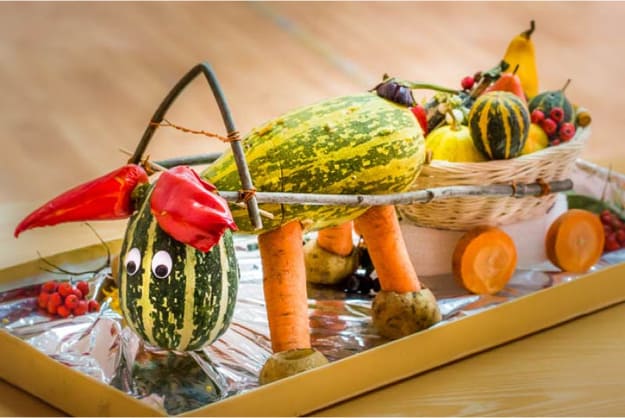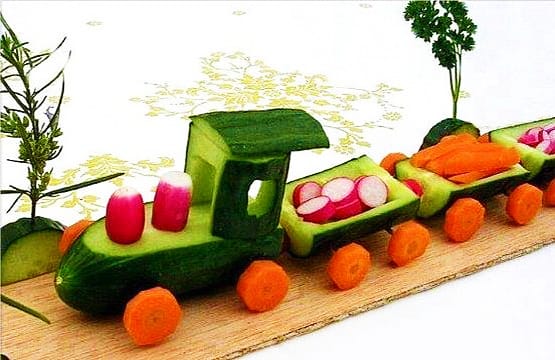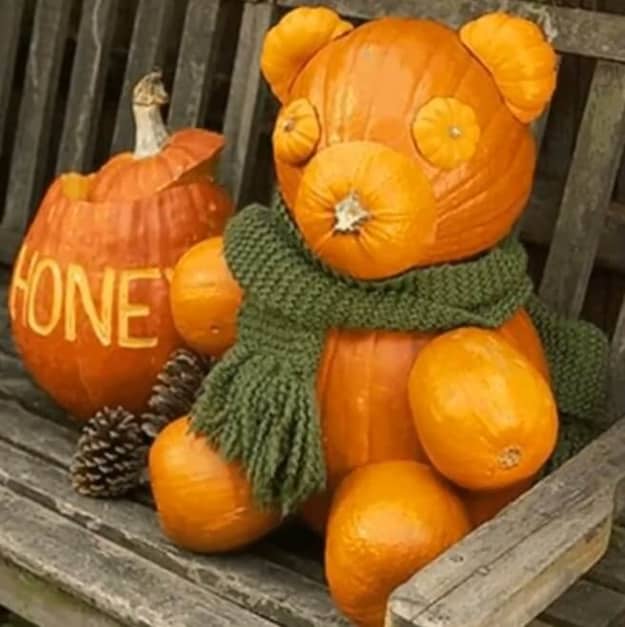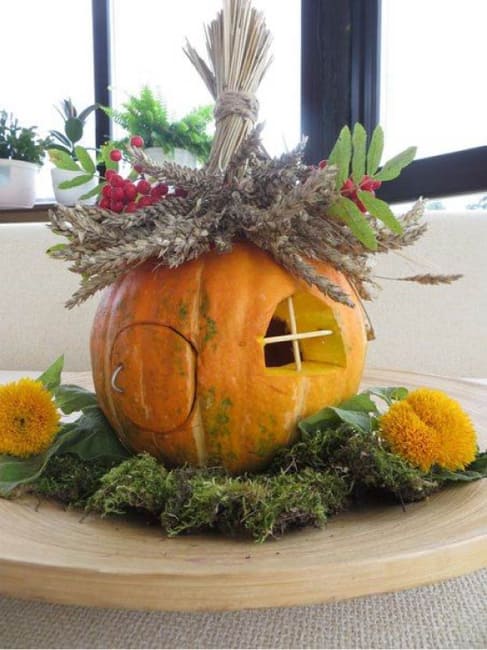 Inspiring edible decorations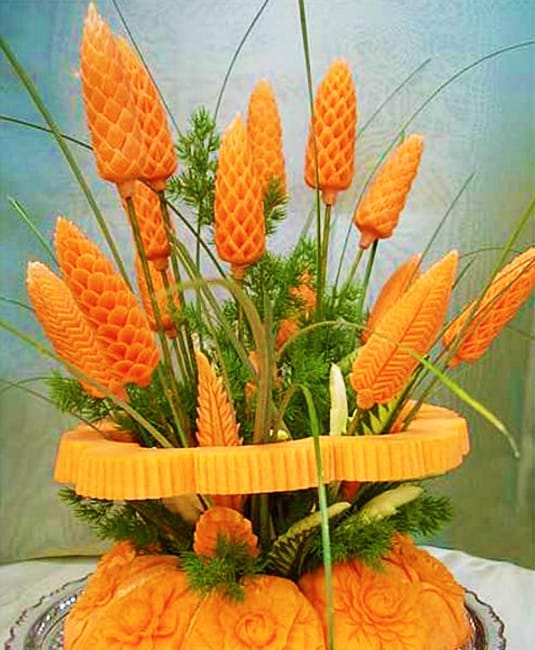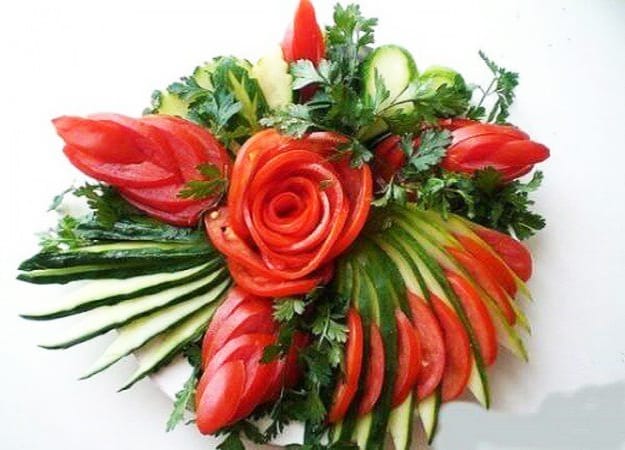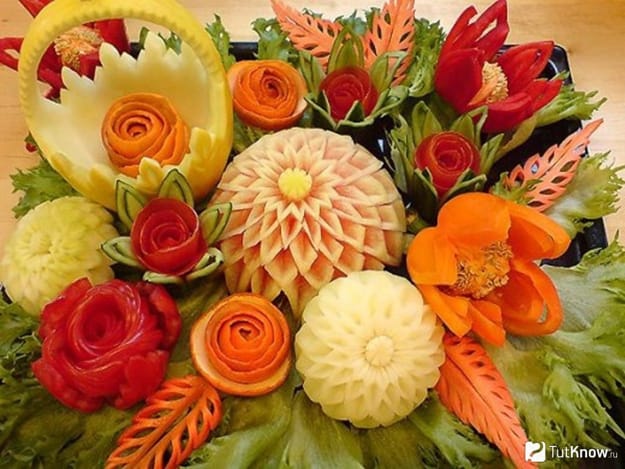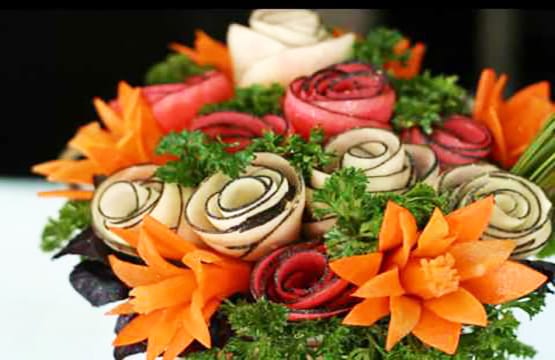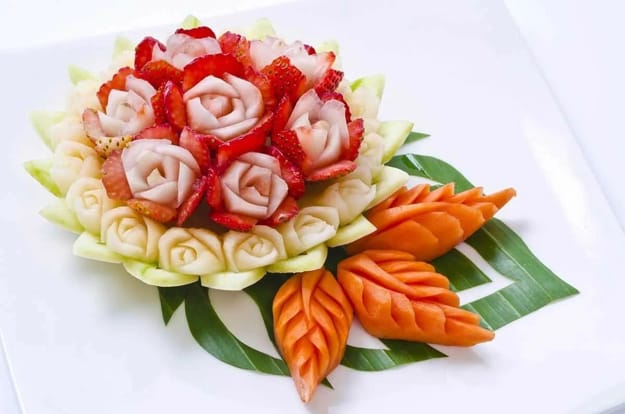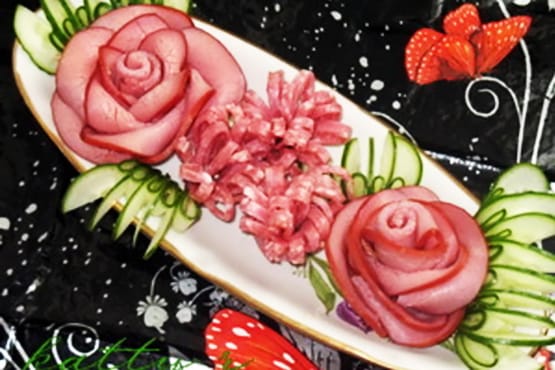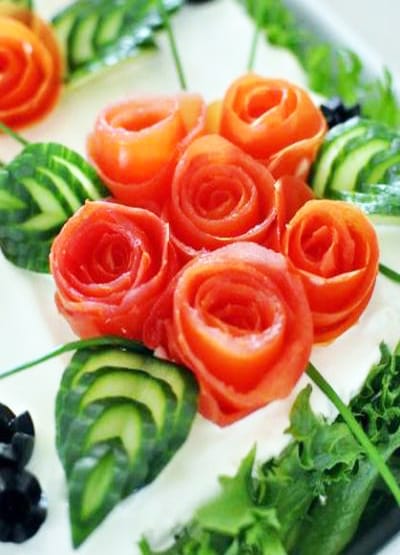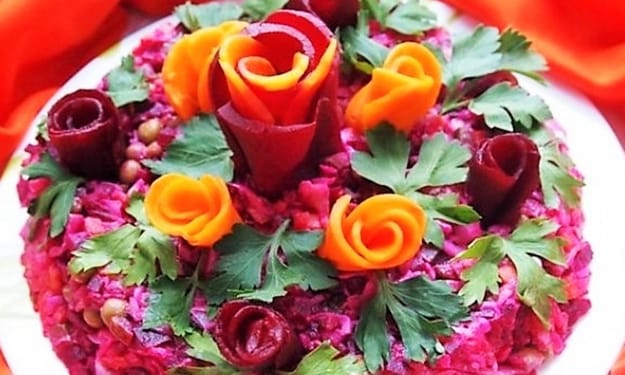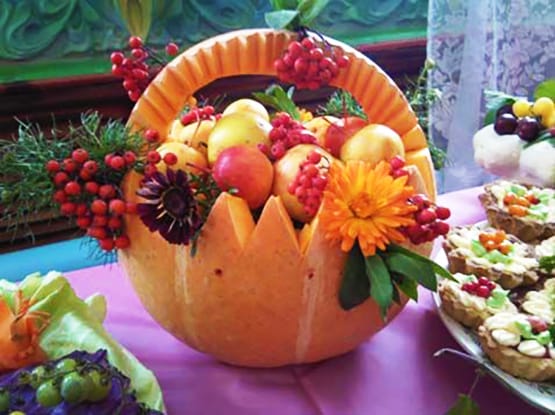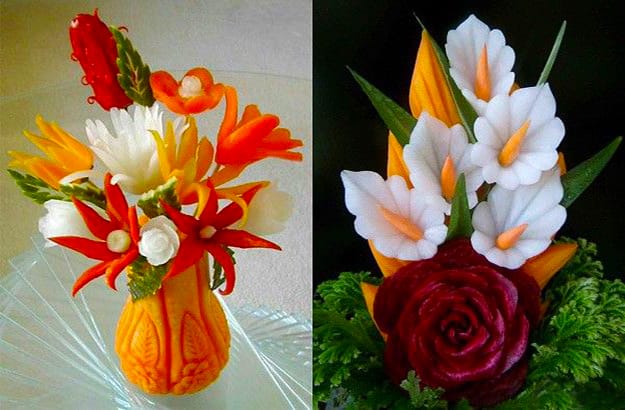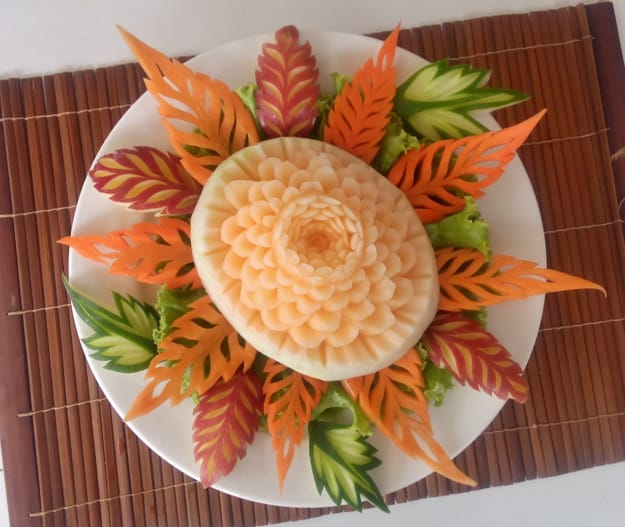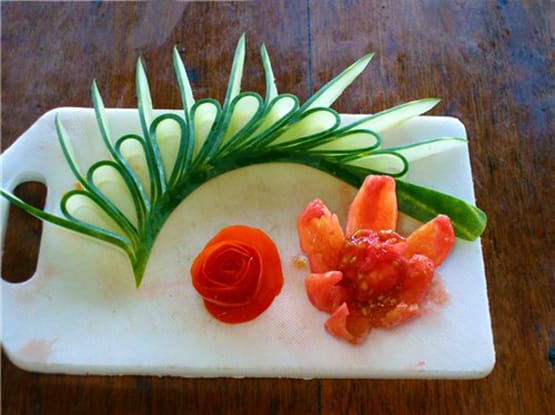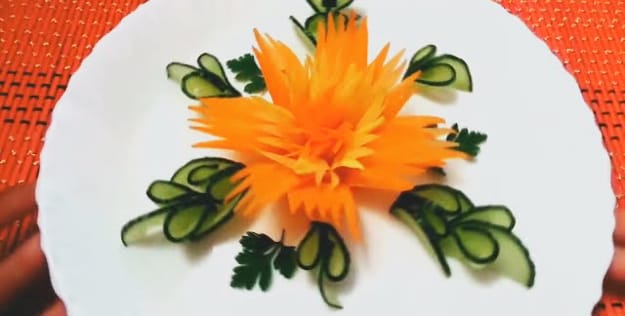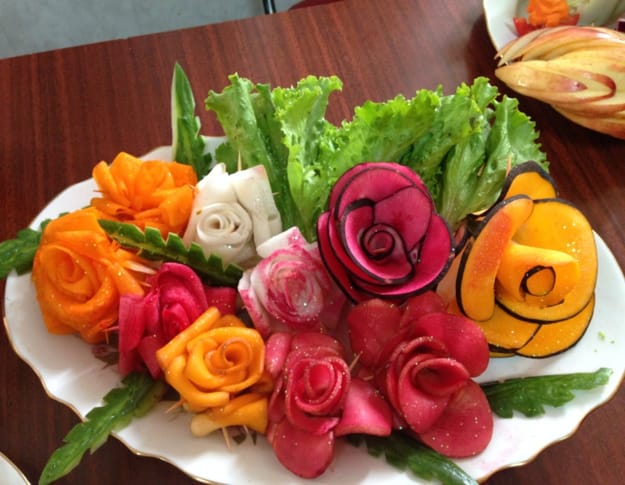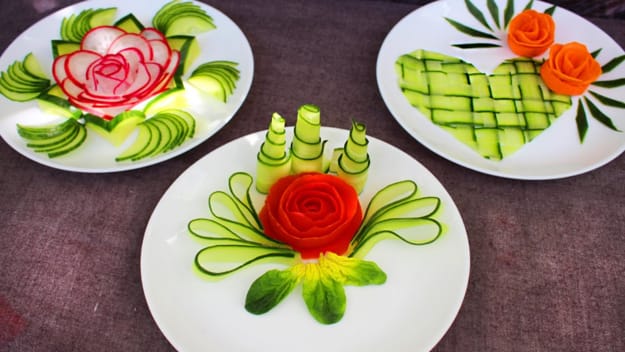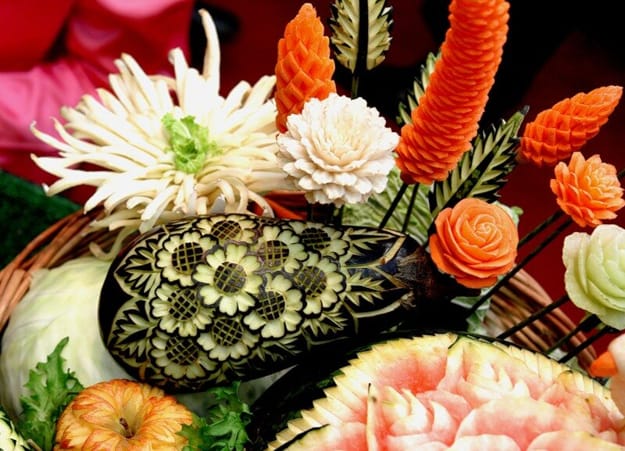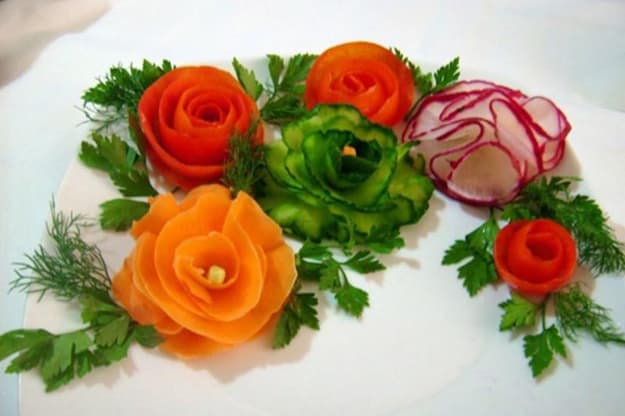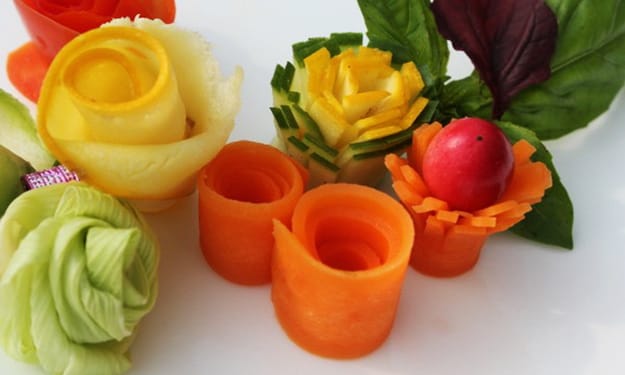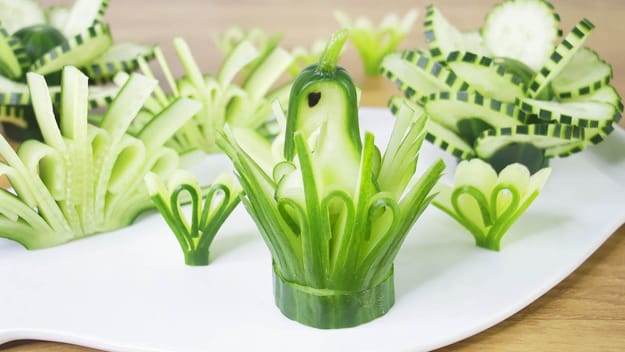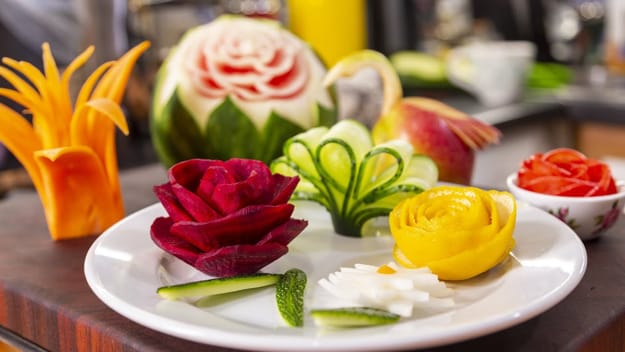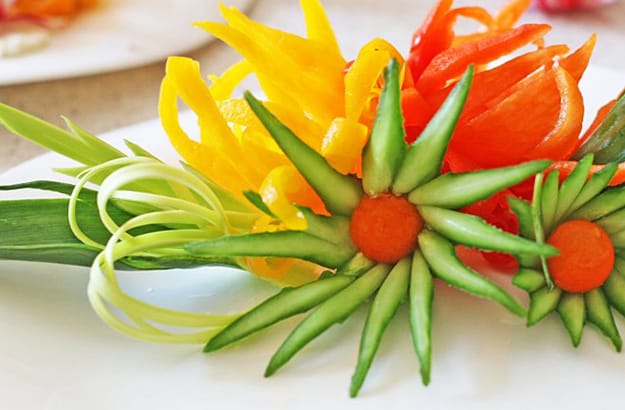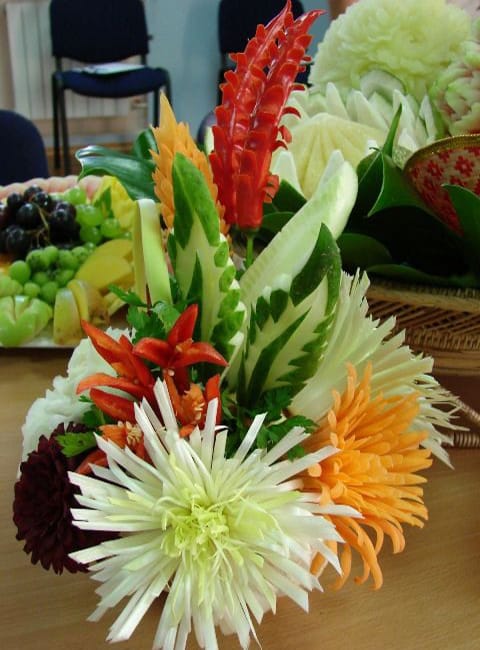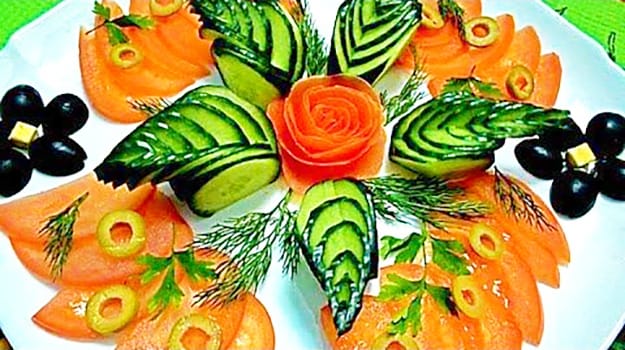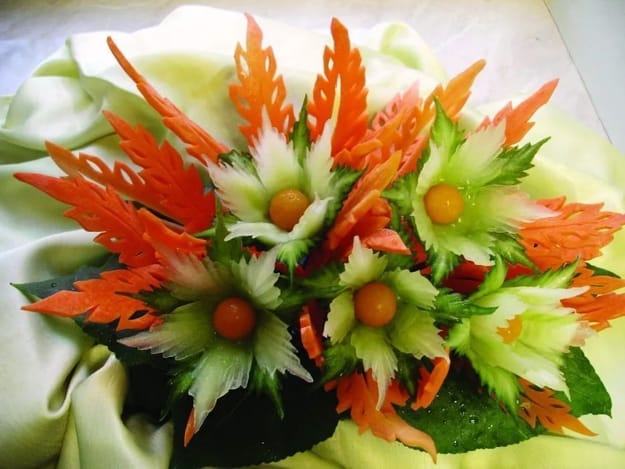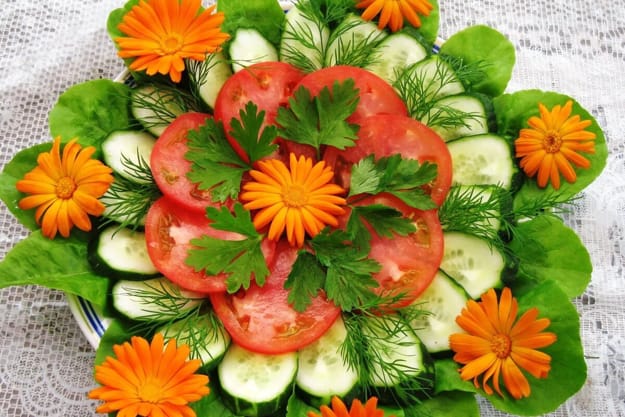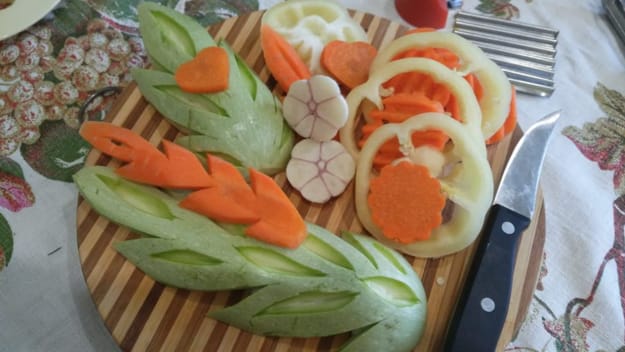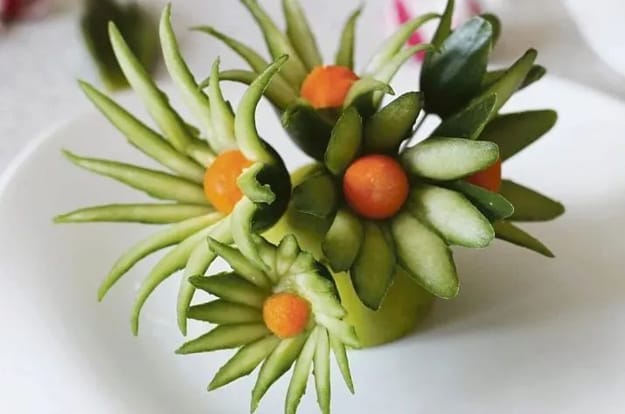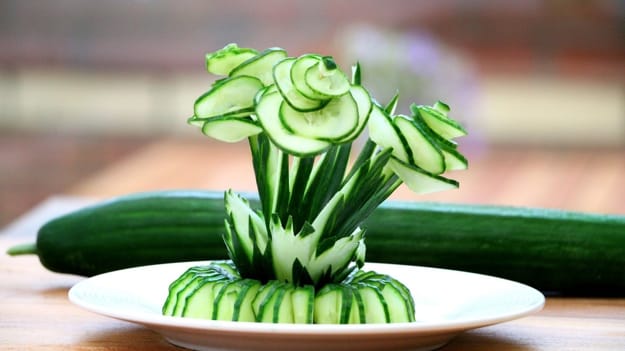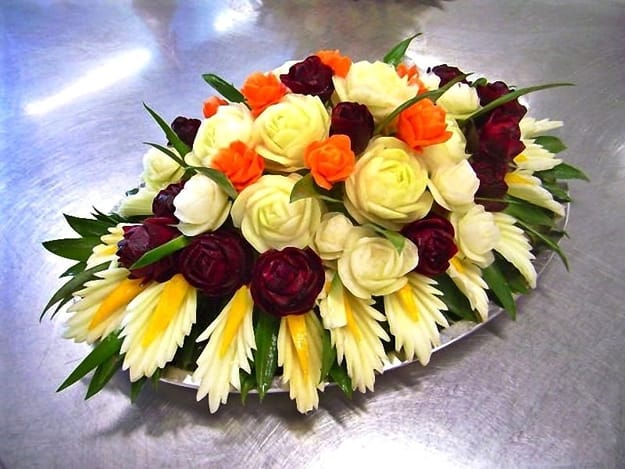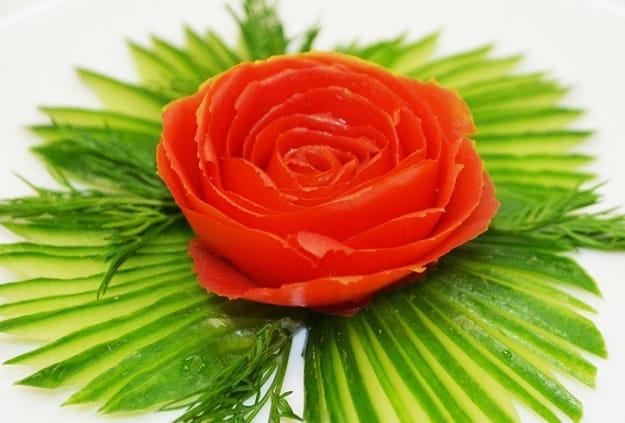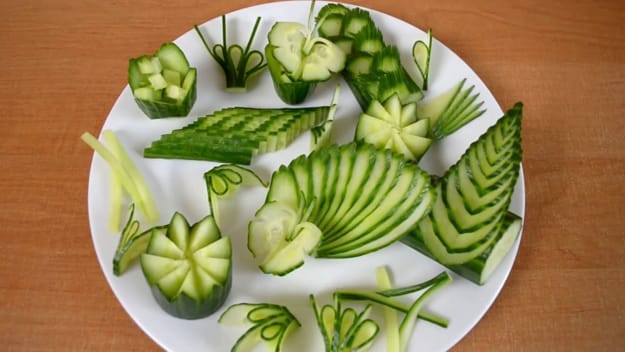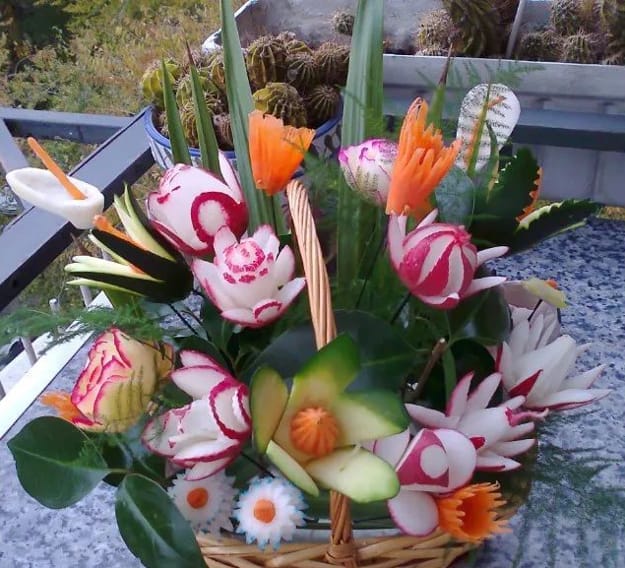 Creative Easter ideas offer many quick and easy techniques for spring eggs decoration. Instead of dyeing eggs, try decoupage turning Easter...
and enjoy free articles sent to your inbox