Natural Dyes for Eco Friendly Decorating Easter Eggs

Food Design

Holiday Decor

Easter ideas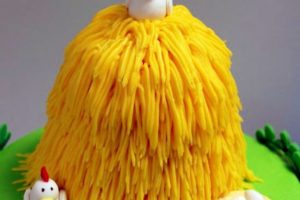 The tradition of decorating Easter eggs goes back to old times, when people celebrated spring festivals at the end of winter. People used natural dyes, made of leaves, branches, fruits and vegetables for eggs decoration. The interest for natural dyes and food coloring is increasing. People prefer eco friendly products for home decorating and eco gifts for holidays or special occasions, including Easter eggs decoration with natural dyes.
Every fridge is full of natural dyes that help create festive and welcoming Easter decor ideas and enjoy eco friendly holiday. (Kitchens, shelves decorating with food) Onion skin, red cabbage, coffee, green leaves, vegetable skin and fruit juices are great for Easter eggs decoration and making Easter crafts with kids, using colorful egg shells and preparing eco gifts.
Natural dyes transform white eggs into bright Easter decorations. Discovering all different colors and experimenting with them, while decorating Easter eggs, are fun Easter activities for children and adults. (Natural air freshener, do it yourself recipe) Preparing natural dyes and decorating hard-boiled eggs naturally are simple and cheap Easter decor ideas for eco homes that support green living.
Easter crafts for kids, natural dyes, eco friendly Easter decor ideas for eco homes
Green living
Instead of buying artificial dyes and food colors, you can go green and use natural dyes that nature offers for free, recycling food left overs and protecting the environment.
Decorating Easter eggs naturally, with fruit and vegetable dyes, is a step towards creating healthier eco homes and teaching kids about eco friendly products and green living ideas.
Simple Easter crafts for kids, Easter eggs decoration with natural dyes, eco gifts and green living ideas
Ideas for spring decorating and eco gifts
Modern flower arrangements, unusual centerpieces and gifts
Graceful ideas for spring decorating with plants and flowers
7 creative ideas with plants and flowers, Mothers Day eco gifts
Natural dyes for Easter eggs decoration
Using tree branches, fresh grass, leaves, herbs, spices, vegetable, fruits, juices and wine for decorating Easter eggs is smart, inexpensive and interesting Easter ideas. Decorating white egg shells with natural dyes creates surprising abstract patterns, which is typical for natural processes.
Making eco gifts, Easter eggs decoration with natural dyes, modern green living ideas
One part of fresh or frozen berries should be mixed with two parts of water, 1:2. One or two table spoons of dry ingredients, boiled in 250 ml (1 cup) of water, make beautiful natural dyes for decorating Easter eggs. One or two teaspoons of vinegar, added to the water, helps create vivid eggs colors.
Do not wash Easter eggs after boiling in natural dyes, let them dry naturally for creating an interesting frosting effect. Use paper towel and cooking oil for making dry Easter eggs look brighter.
Tips for decorating Easter eggs with color
Easter floral arrangements, color symbolism, Easter decor ideas
– brown and earthy tones – coffee, black tea, beats, nut shells, cinnamon;
Eco friendly Easter decor ideas, Easter eggs decoration, simple Easter crafts for kids
– yellow shades – carrot tops, onion skin, orange skin, lemon skin, dandelions, turmeric, cumin, poplar branches, tansy, saffron;
– orange colors – paprika, chili;
– pink and dark red – raspberries, cranberries, cranberry juice, hibiscus tea, red wine, red onion skin, beets;
Simple and natural Easter eggs decoration, making eco gifts for Easter
– blue and turquoise – blueberries, red cabbage, red potato skin;
– purple and purple blue – dark grape juice, pansies, forget-me-not flowers, black current, red cabbage, blackberries, blueberries;
– gray-blue tones – beet leaves;
Natural and eco friendly Easter decor ideas, simple Easter crafts for kids
– green colors – fresh grass, spinach.
Using wax or placing a thread or made of thin paper geometric shapes, leaves and flowers, fruits or vegetables images on eggs before boiling them with natural dyes create impressive and unique Easter decorations.
Spring decorating, fun Easter activities for children, simple Easter crafts for kids
Creative ideas for Easter eggs decoration
Making Easter egg decorations of paper or painter tape, creating letters, Bunnies, birds or butterflies images, and decorating Easter eggs with white silhouettes are great Easter activities for children that help design wonderful, creative and very personal eco gifts for spring holidays.
Easter decor ideas
Shamrock, Easter table centerpieces
Egg shells and flowers for eco friendly Easter decorating
Egg shells, creative crafts and Easter decor ideas
Creative Easter decor ideas, decorating Easter eggs with natural dyes, Easter crafts for kids

Here are great ideas for kids toys storage and wall decoration with small cars that everyone would love. DIY organizers, like...
and enjoy free articles sent to your inbox