Colorful Painting Ideas for Concrete Planters Saving Money on Yard Decorations

Decorating Ideas

Outdoor Living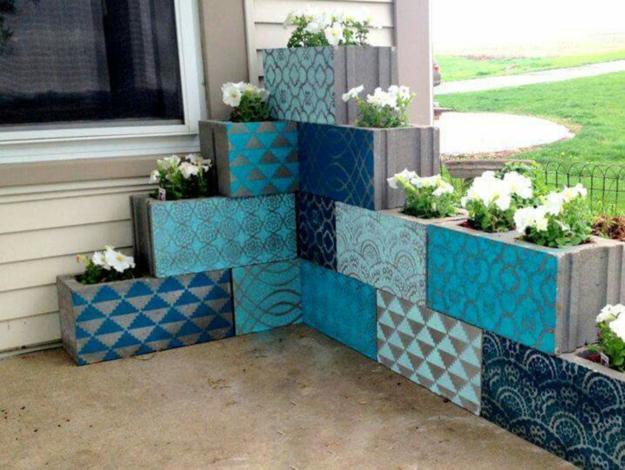 plants for house and yard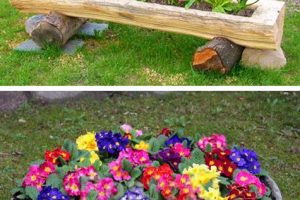 Painting is a perfect idea for decorating concrete planters. You can make round pots or use cinder blocks for your green or flowering plants, and then add bright colors to the handmade designs. Painting is cheap and easy, but it allows creating spectacular accents. You can choose geometric patterns, add letters or fun images to a side of a planter. Anything works for personalizing your yard decoration.
Adding plants is an excellent idea to keep gardens green and bright. Concrete planters are a way to give a touch of industrial style to your outdoor living spaces, and paint makes your yard look playful and inviting.  Concrete is naturally attractive and has a unique appeal. The coarseness and rough surface of pots create eye-catching contrasts with smooth leaves and tender flowers. A rugged look works well with succulents and cacti also. Concrete pots are versatile.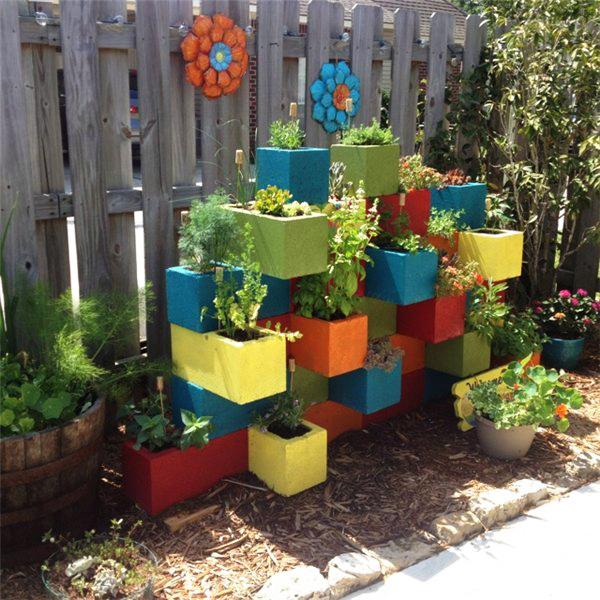 Creative painting ideas and vivid colors look fabulous in informal gardens. Also, color brings life to the places where everything is green. That is why art designs are trendy for decorating concrete planters, which are dull otherwise.
Unique concrete planters for wall decorating
Modern concrete furniture and decor accents
Concrete is tough and durable. Made by pouring concrete on to pre-made casts and allowing it to solidify, you can create planters in any shape, from giant urns and contemporary tubs to small round pots for any garden design need. Cinder blocks are convenient and cheap ideas for no-mess yard decoration. They come in many different colors, shapes, and sizes. And if you do not like their gray look, here are beautiful painting ideas for you.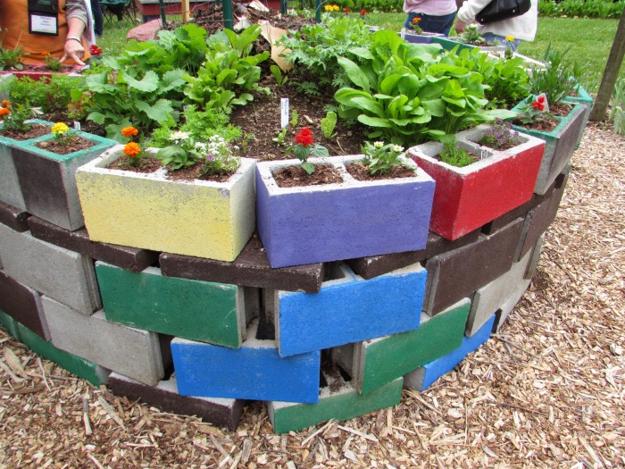 You can just paint them entirely or add an innovative and unusual pattern. Color design can be simple with one or two colors, or you can use sophisticated color schemes and decoration patterns that match your home exterior and garden.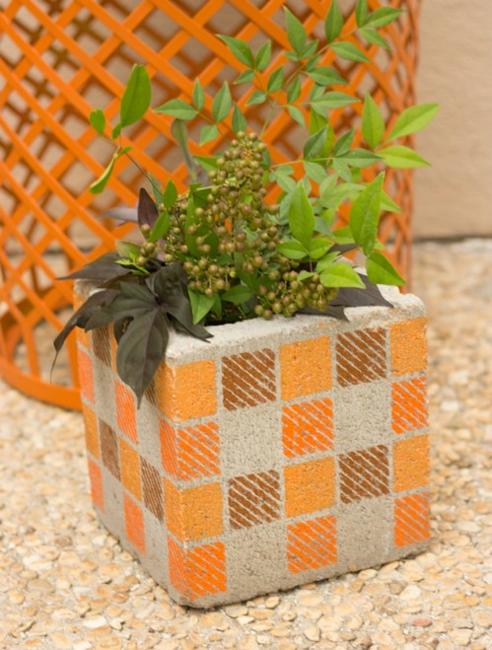 One of the beautiful things about concrete planters is that they last forever. Painting makes them colorful and unique. The cheap material and inexpensive paints are ideas that everyone love. It is quick and easy to transform concrete pots and cinder blocks into eye-catching planters and add fabulous accents to your yard decorations.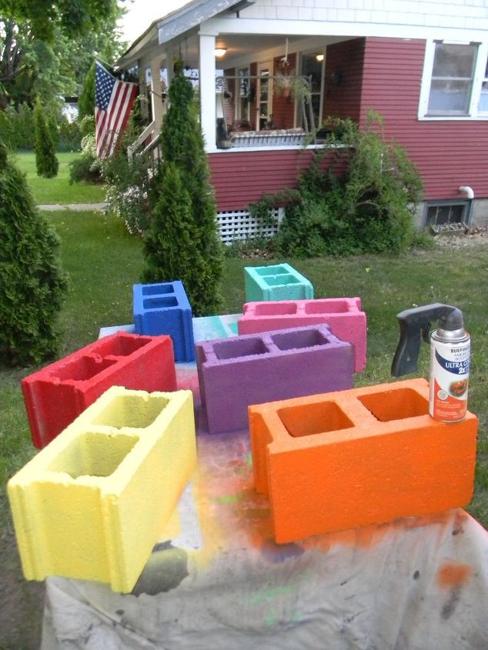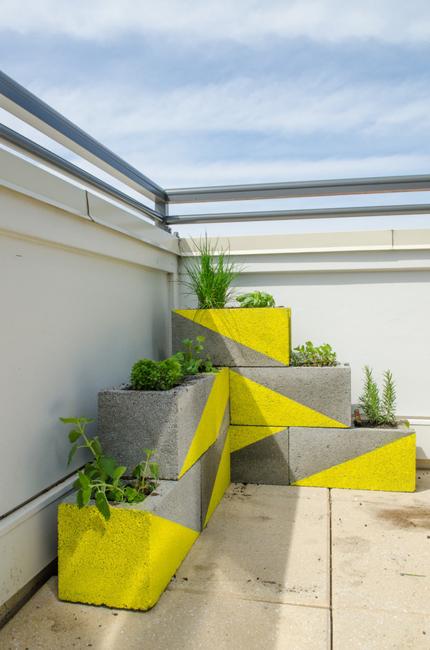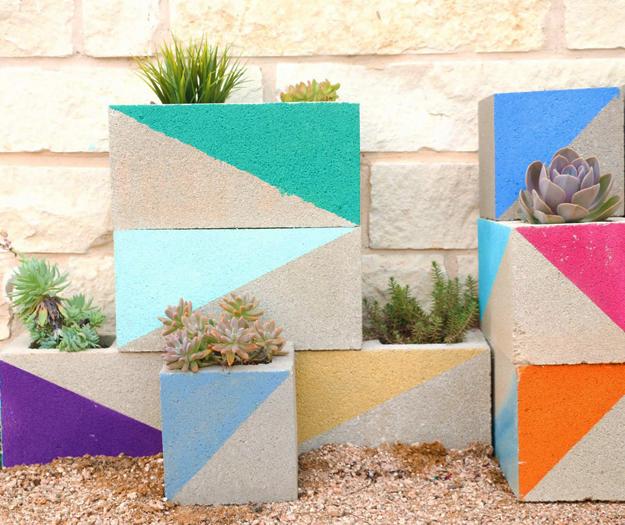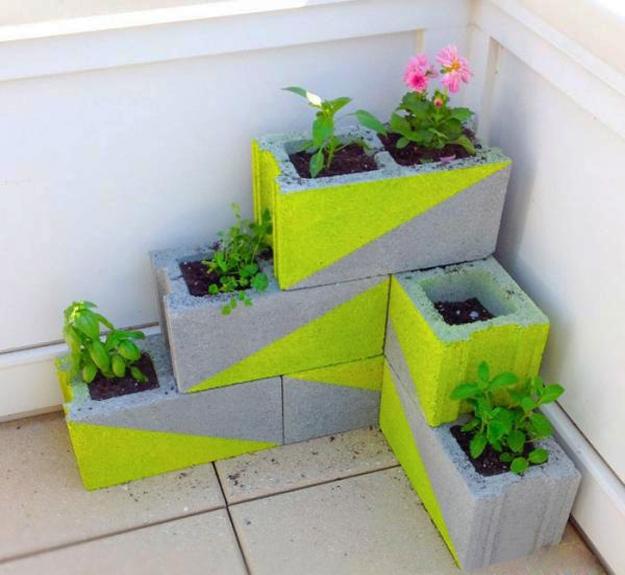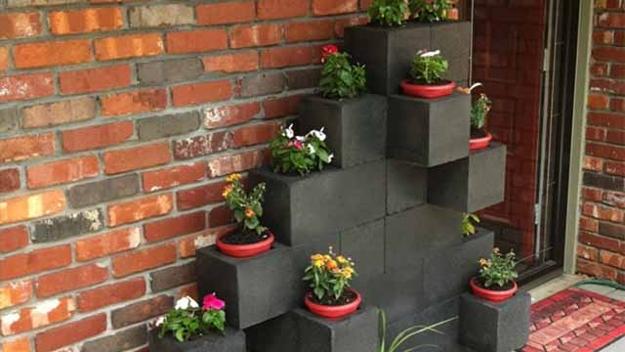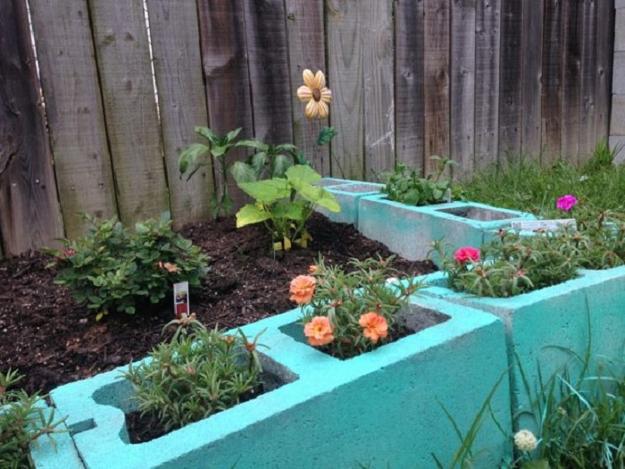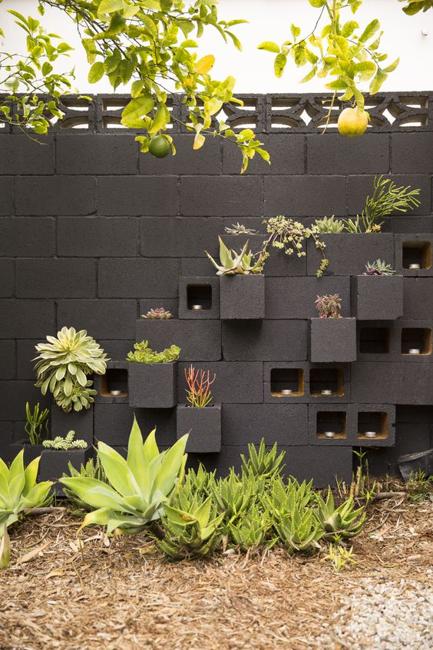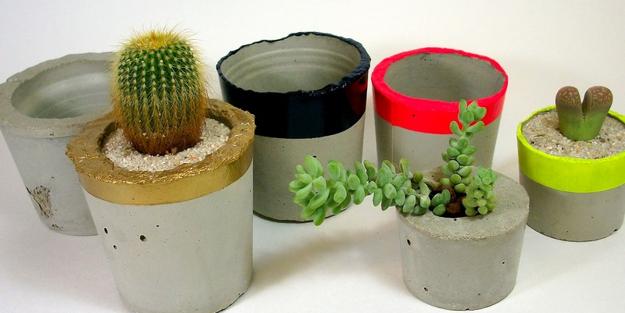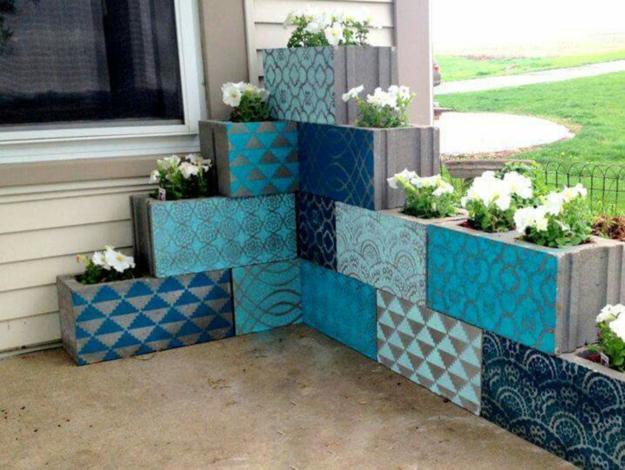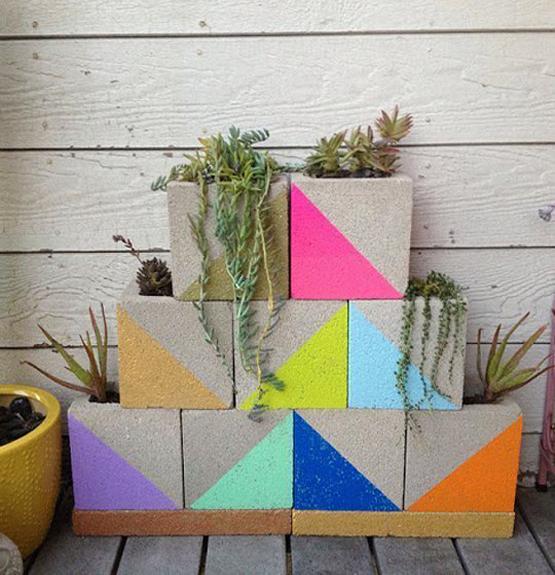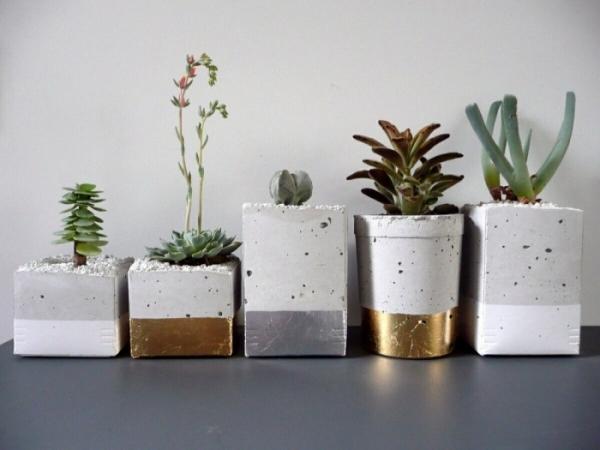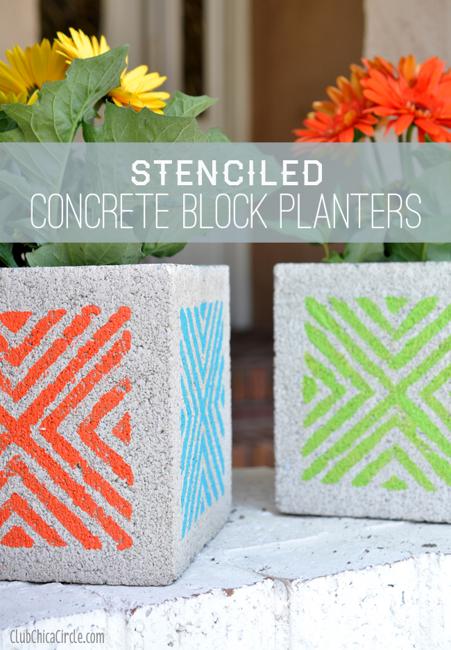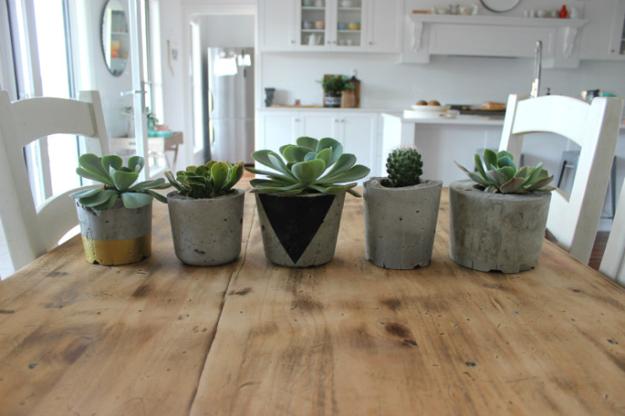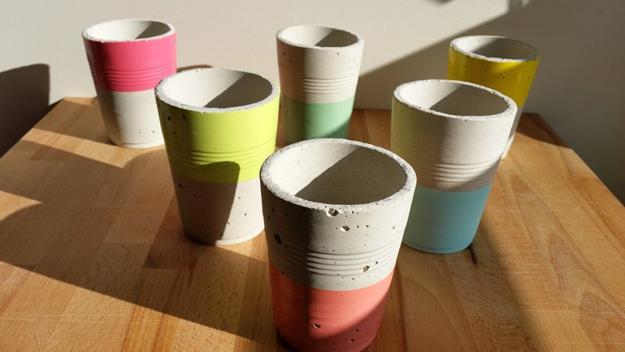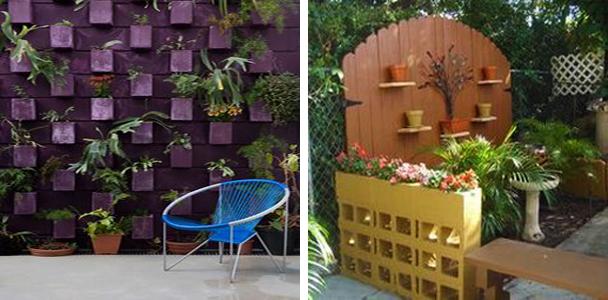 Small decorative accessories, modern textiles, and indoor plants are cheap ideas for quick and easy room makeovers. These elements are fabulous...
and enjoy free articles sent to your inbox