Unique Wall Decorating Ideas Creating Visual Effect with Concrete Planters and House Plants

Decorating Ideas

Furniture Accessories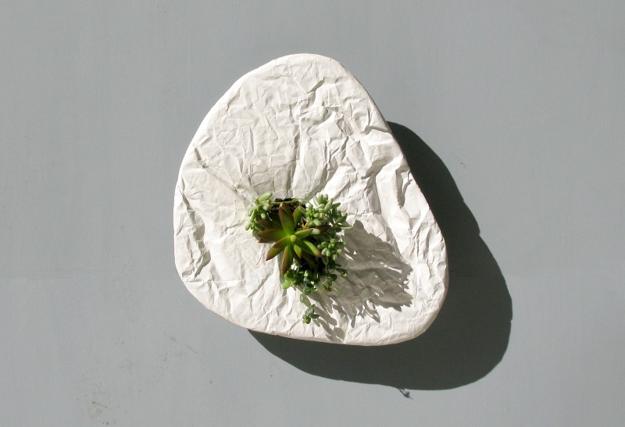 Concrete planter for modern wall decorating
indoor plants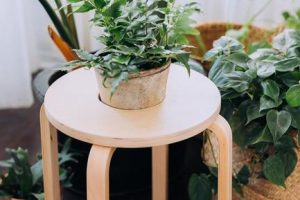 Seed Planters offer fresh, original and creative wall decorating ideas that add visual interest and beautiful look to empty walls. The innovative wall planters, designed for houseplants, are decorative and practical. Envisioned by Taeg Nishimoto wall decorations allow bringing the nature into modern interior decorating in an elegant eco style. Lushome presents Seed Planters, the wall decorations which hang on the walls with small plants and decorate modern interiors with stylish green colors.
Seed planters come in many various shapes, blending different textures into a stunning accent wall. Each design reflects a different river stone shape created by natural water flow. The beautiful wall decorations evoke a sense of connection with nature and remind of its splendid beauty and an incredible ability to create.
The modern home accessories for decorating a wall with small houseplants are made of fast-drying cast concrete. Tyvek mold is crinkled first to create a unique pattern and create an original and intricate look. Concrete planters with green houseplants are excellent Green accessories for modern interiors.
Colorful shallow planters for house plants
20 ways to recycle shoes for planters, cheap home decorations, backyard ideas
Planters for beautiful garden designs, 20 spring decorating ideas
Concrete planters for house plants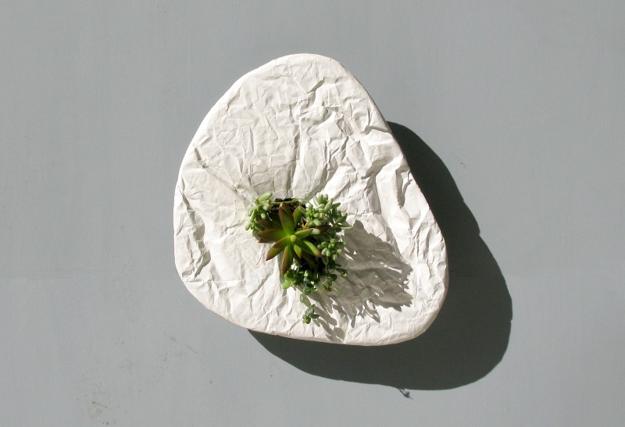 Concrete planters have a hole in the center for a plant and feature a pattern inspired by satellite images of natural landscapes. A container with soil, attached to the back, lifts the concrete wall tile a few centimeters from the wall, creating an illusion of the tile floating in the air.
Elegant and impressive wall tile pots with houseplants growing from the concrete planters are beautiful wall decorations which allow creating various arrangements and adding a natural feel to wall design. The combination of different forms, patterns, and textures produces a unique, dramatic, visual effect that transforms walls and harmonizes interiors.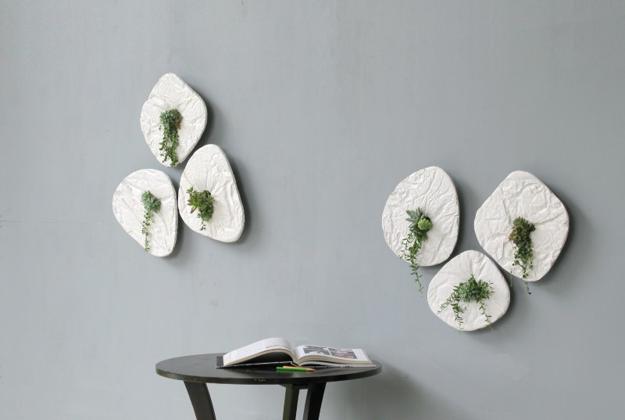 The decorative accessories are inspiring, offering fabulous accents for elegant interior design. DIY enthusiasts can steal the look and use the concept for modern wall decorating ideas in contemporary style. A combination of different shapes look marvelous on the wall and create original wall decoration with houseplants giving a modern interior design a touch of eco style.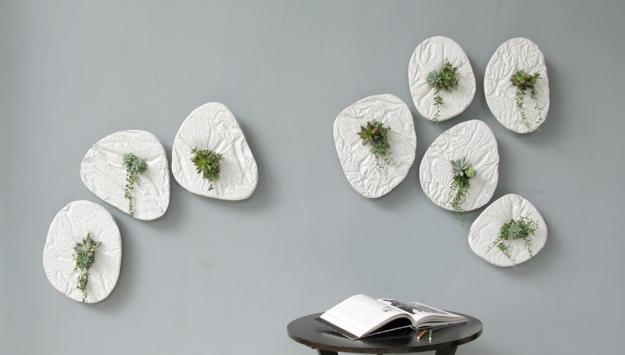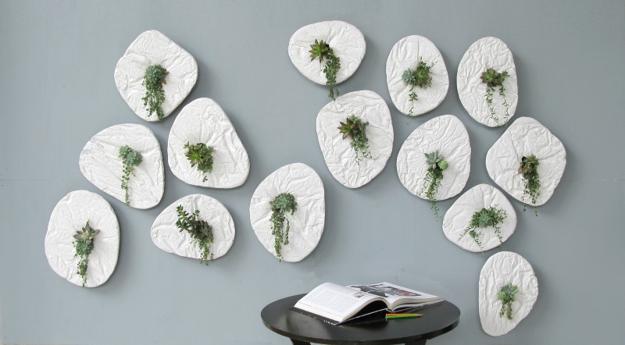 More from wall decoration

Ceramic tiles are beautiful elements of modern kitchens which are not just functional interiors for cooking, but the open living spaces...
and enjoy free articles sent to your inbox