Unusual Planters for Backyard Decoration, 20 Spring Decorating Ideas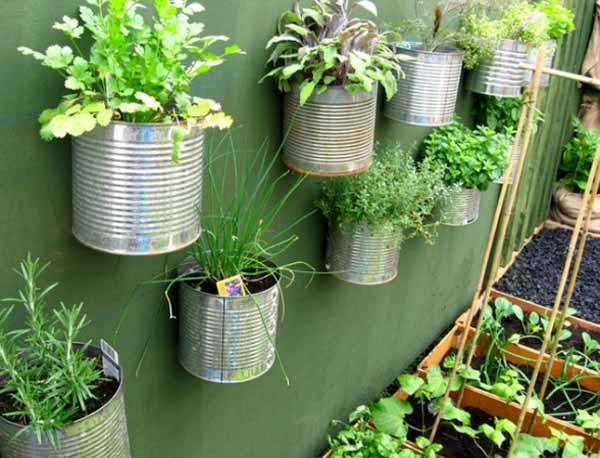 spring decorating

Unusual planters for plants and flowers add interest to backyard ideas and make spring decorating more interesting and fun. Objects that clutter your home can be used for creating gorgeous yard decorations and giving unique character to spring decorating.
Beautiful gardens and balconies, small courtyards and decks will look more surprising, artistic  and playful with repurposed planters. Plants and flowers in planters created of recycled containers, baskets, kettles or old shoes are decorative accents that improve mood and make everyone smile.
Ideas that help reuse and recycle items that clutter our homes, – used containers, old baskets, kettles, shoes or metal cans, are excellent materials for creative spring decorating.
House entrance and front door decoration ideas, 20 gorgeous house exterior designs
15 green decorating ideas for small balcony, spring decorating
Unusual planters for plants and flowers
Colander for backyard decorating with flowers, creative spring decorating ideas
Junk and clutter items used for growing plants and flowers remind of the importance of green ideas, recycling and reusing materials for saving the environment and natural resources.
Broken or old chairs, containers, baskets, kettles, shoes, metal cans, cups, drain pipes, bags, kettles, trolleys, and even cast-iron or wooden bathtubs, gutters and trays are excellent materials for backyard decorating that transform modern homes, making them more environmentally friendly.
Wooden chair decorated with flowers, beautiful spring decorating and backyard ideas
There are many various ideas that reuse and recycle junk or clutter items. The pictures may inspire you to declutter your home and backyard, designing unique, artistic and charming repurposed planters for plants and flowers, adding playful flavor to eco friendly spring decorating ideas.
Coffee can lanterns, charming diy project to recycle cans for outdoor lights
Garden forl table, 6 creative backyard ideas and diy project inspirations
Selecting an interesting item for a pot, adding the soil and planting flowers are all you need to design beautiful backyard ideas for spring decorating.
Old baskets for backyard decorating with flowers and plants, spring decorating to reuse and recycle junk and clutter
Recycling decor, old shoes for green plants
7 creative ideas with plants and flowers, Mothers Day gifts
Creative backyard ideas for spring decorating with flowers and plants
More from decorating with flowers

Fabulous designs take modern food decoration ideas to the next level blending innovative concepts with traditions and exploring new ways to...
and enjoy free articles sent to your inbox