15 Green Decorating Ideas for Small Balcony, Spring Decorating

Decorating Ideas

Outdoor Living

Plants and Flowers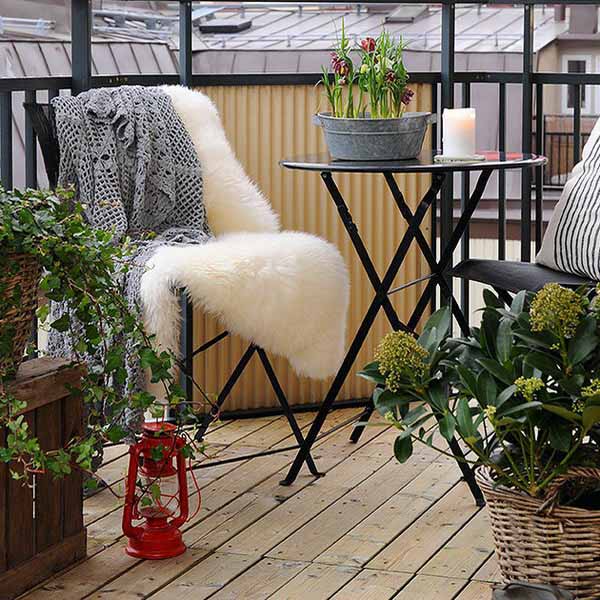 Outdoor furniture and lighting for small balcony decorating
balcony designs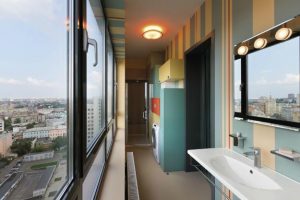 Green plants and flowers look gorgeous on large decks and small balconies. Green plants and flowers are charming and inexpensive decorating ideas for spring, that create fresh look and add a splash of bright color to your outdoor room decor.
Green decorating ideas are a nice way to create pleasant outdoor spaces to relax in spring and summer. Your favorite green plants and blooming flowers add personality to your small balcony or deck, creating a unique decorating palette that is personal and cheerful.
Spring decorating make a small balcony look inviting and beautiful. Decluttering and fresh decorating ideas dramatically transform the way your balcony looks and feels.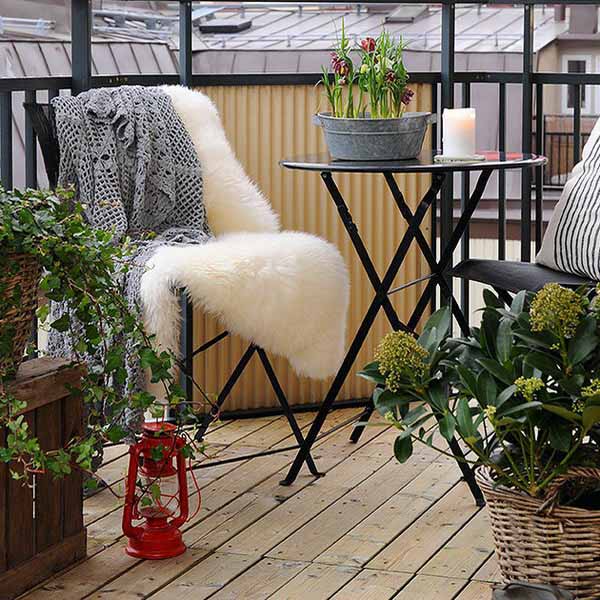 Getting rid of clutter, a fresh coat of paint, bringing few furniture pieces and adding attractive decorating items, green plants containers and blooming flowers in pots are simple and very effective spring decorating ideas that will create inspiring outdoor decor and keep your balcony beautiful till fall.
The gallery of spring decorating ideas will help to transform your small balcony into a green paradise and a peaceful retreat to enjoy in spring and summer.
Outdoor furniture and spring decorating ideas
15 fresh spring decorating ideas for the balcony from Swedish designers are simple and inspiring.
House entrance and front door decorating ideas
15 floral arrangements, creative spring home decorating ideas
Sweden is a northern country, so many decorating ideas from Swedish designers and decorators can be used for Northern American homes in spring.
Small outdoor furniture, plants and flowers, comfortable ideas for spring decorating
Small balcony ideas for spring decorating
More from spring decorating

Creative Easter ideas offer many quick and easy techniques for spring eggs decoration. Instead of dyeing eggs, try decoupage turning Easter...
and enjoy free articles sent to your inbox