Coffee Can Lanterns, Charming Diy Project to Recycle Cans for Outdoor Lights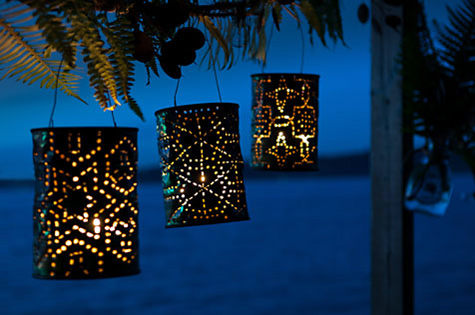 Outdor lights made of empty metal cans, creative pendant light design idea
cheap ideas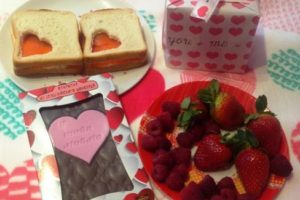 Simple and beautiful coffee can lanterns is a nice way to decorate your backyard, porch or balcony in spring, summer and fall. This diy lantern project will help  recycle empty coffee cans for charming outdoor lights and add unique decorative accessnt to outdoor home decoration, creating romantic atmosphere at night.
This lantern diy project was spotted on the blog Maggie Makes, blog.maggiemakes.com/ which explores traditional crafts for creative home decoration and offers great tutorials with photographs for all who enjoy elegant and cheap ideas.
Coffee cans are excellent material for designing lanterns and pendant outdoor lights for your garden, balcony or patio. They look gorgeous at night, adding rustic charm to outdoor home decorating and making nights outside magic, special and relaxing.
Paper lanterns, Sakura Flower Lamps
Coffee can lanterns for outdoor living spaces
Outdor lights made of empty metal cans, creative pendant light design idea
Making coffee can lanterns is one of cheap ideas that can dramatically transform your outdoor living space. Coffee can lanterns are simple to make, modify and customize.
Coffee can lanterns are wonderful balcony or garden decorations for a late night party or just relaxation, enjoying a romantic evening with friends or loved ones.
Outdoor home decorating with handmade lanterns, recycling metal cans for outdoor lights
There are three beautiful lantern designs, that can inspire your own patterns. Creating your own lantern designs are nice diy projects that offer many possibilities to add a personal touch to outdoor home decoration.
Creative storage idea, recycling metal cans for home organizers
Decorate your garden or patio with homemade lanterns, adding mysterious and romantic decorative accents. Light creates delicate patterns and bautiful shadows. A lit candle inside the simple can lantern will give your outdoor living space softness, warmth and comfort, creating unique and interesting home decorating.
Making lanterns of empty metal cans, diy project for creative and cheap home decoration
Materials
– coffee Cans
– ball-peen hammer
– 2 x 4 (one foot length)
– 1 x 4 (two foot length)
– clamps
– nails, screwdrivers (variety)
– votives

Diy project instructions

1. Prepare your workspace by attaching the 1×4 to the 2×4 as shown using wood screws or nails. Make sure the 1×4 extends the 2×4 on one end by the depth of your can and is attached with the 1inch edge upwards. This thin work area helps to prevent denting to your lantern when punching the design. Use the clamps to secure the 2×4 to a sturdy table.
2. Print out the design of your choice and tape it around your can.
3. Place the end of the 1×4 inside your can. Using a small nail, punch the corner dots in the design you choose. Turn the can as you go to make sure that the area you are punching is supported by the wood.
4. Remove the paper. Using your other tools finish punching the rest of the design following your guide holes. Experiment with a variety of nails and screwdrivers to create different shape and size punches.
5. For hanging, use the wire to create a simple hook by threading a length of wire through two holes on opposite sides of the can and secure.
6. To finish add 2-3 votives, light and enjoy!
Moroccan home decorating ideas, unique Moroccan lamps
Pendant light fixtures made of corrugated paper
More creative ideas for making metal can lanterns and pendant lights

Recycling is a creative, Green, modern way to create something new, exciting, original, stylish for your home interiors. Do-It-Yourself projects are...
and enjoy free articles sent to your inbox