Easy to Make Chinese Lanterns, Chinese New Year Crafts

Holiday Decor

Lights Appliances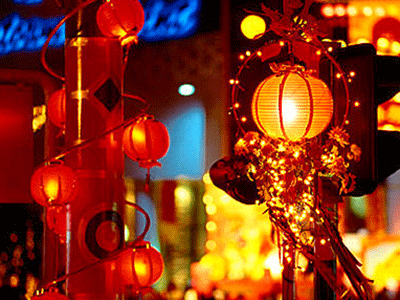 Chinese New Year decorations, Chinese lanter festival
Chinese New Year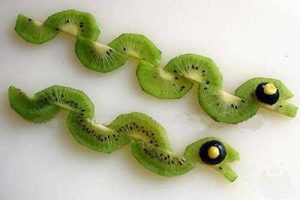 Chinese New Year celebration is not a single night like the Western New Years Eve party. Chinese New Year is a festival that lasts two weeks. Last new moon in January marks the beginning of the Chinese New Year Festival that ends on the first full moon of new year.
Chinese lanterns are a beautiful part of decorations for Chinese New Year. During festivities adults and children carry lanterns and stroll through the streets at dusk. Traditional and modern, made of nylon and paper Chinese lanterns are decorated with motifs of plants, flowers, animals and mythical scenes. Streets with people, strolling with their own lantern lights look impressive and festive.
Tiny and giant outdoor lanterns in the shapes of grasshoppers, dragonflies and butterflies are hanging along the streets. The magic of colorful Chinese lanterns, made of paper, silk or nylon, in indescribable. Making Chinese lanterns for your kitchen, dining room or back yard are great decorating ideas for Chinese New Year celebration.
Colorful Chinese New Year decorations, Chinese lantern festival
Kids and adults enjoy making Chinese New Year crafts. Beautiful  made of contemporary cloth or traditional rice paper Chinese lanterns create magic holiday atmosphere. Jasmine-scented green tea and delicious Chinese New Year pastries taste better in the room lit with beautiful Chinese New Year decorations.
Chinese New Year crafts
1. Making Chinese lanterns is fun. You will need simple Asian lantern shade, which is made of rice paper or nylon. (Inexpensive paper lantern shades can be bought at IKEA.)
White paper lanterns, easy to make Chinese lanterns decorations
2. White or colorful artificial flowers, made of cloth, felt or paper, are great decorations for making Chinese lanterns. Chinese New Year celebration is the Spring Festival, so making Chinese lanterns with flowers is very appropriate. Tender cherry tree flowers on Chinese paper lanterns symbolize spring blossom.
3. Also you can decorate Chinese paper lanterns shade with a fringe with tassels, a ribbon with attractive buttons, feather, burlap pieces or thin small branches. (Home decoration with burlap, unique lamps shade)
Chinese New Year crafts, white hanging lanterns with flowers
Contemporary lamps decor, round hanging lanterns made of paper
4. Main color for Chinese New Year decorations, including traditional hanging paper lanterns, is red. You can use lucky colors for the year of Rabbit, purple, white and golden tones, to Feng Shui room and attract good luck. (Year of Rabbit, Feng Shui room color schemes)
5. You will need scissors and a glue gun with a glue stick, a cord for hanging paper lanterns and energy efficient bulbs or a string of LED lights.
New Year ideas:
Contemporary New Year decorations and inspiration
Home decorating with custom made eco lamps
Lighting fixture design to magnify home beauty
Colorful Chinese New Year crafts, making Chinese lanterns
More from holiday decorations

Creative Easter ideas offer many quick and easy techniques for spring eggs decoration. Instead of dyeing eggs, try decoupage turning Easter...
and enjoy free articles sent to your inbox