25 Surprising Ways to Use Polka Dots and Circle Patterns in Stylish Homes

Decorating Ideas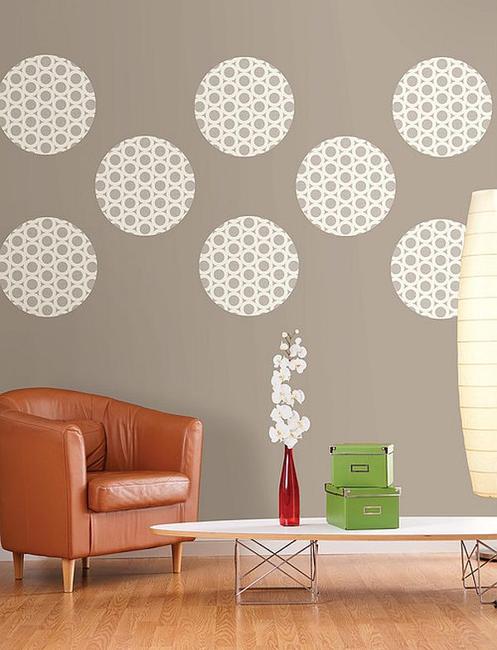 Modern interior decorating with polka dot pattern, wall circles
color combinations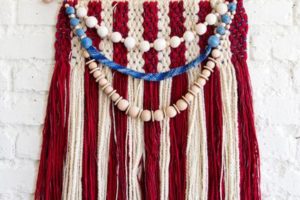 Polka dots create cheerful and playful designs blending attractive patterns and fun with modern colors. Contemporary decoration patterns inspired by dots prove that beauty, sophistication, and fun can work together. Dots are minimalistic but powerful and playful. They can excite and create soothing experiences. There is a depth of challenging interior design and outdoor home decor by creative decorators that have a unique ability to find original ways to add polka dots to home decorating.
Polka dots and circles had always been part of our life. Look around and notice many designs enhanced by various circles. Contemporary circle patterns offer even more fresh ways to add circles to home decorating while creating fabulous decoration patterns unique and stylish. Simple white in colorful backgrounds are timelessly elegant and fashionable also, but impressively unusual designs show the surprising ways to add polka dots to your home decoration. Fresh polka dot patterns give a different touch to interiors and outdoor rooms. They brighten up and enhance every item no matter what it is.
Circle patterns can look gorgeous with the right choice of perfectly matching colors, creative arrangements, textures, and sizes. Rings and circles work well in patterns mixing the simplicity of the geometric shape and innovative motifs for achieving astonishing results. Dots in patterns have been around for centuries. Using a machine made it possible to create decorative patterns with evenly spaced dots. Still, the latest trends call for creating uneven spacings and random arrangements with dots and circles that look surprising, unique, and fashionable once again.
Modern interior design trends reinventing playful dots
Modern interior trends, geometric patterns
Original dots in modern decorating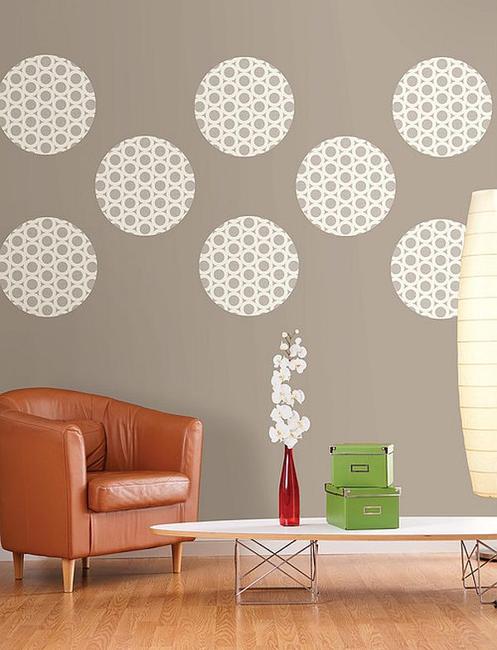 Dots and circles surround people and create an energetic environment with straight lines, stripes, squares, and triangles. You can find circles and dots in every color, size, texture, and combination, and one thing is clear – geometric shapes are the most popular decoration patterns. Giving a contemporary vibe to polka dots and circle patterns can be difficult in the beginning, but if you keep an eye out for new interior design ideas, the latest trends, decorating techniques, stylish clothes, and textiles, you can see many fascinating ways to add dots and circles to your living spaces.
Dots can look too young and playful. You want to make sure you have them in your decor on the appropriate level of sophistication. Dots and circles can enhance home interiors and outdoor living spaces but can work against you. To avoid an overwhelming result, use the dots for a single item and create an impressive focal point or detail to emphasize stylish interior design or outdoor home decorating.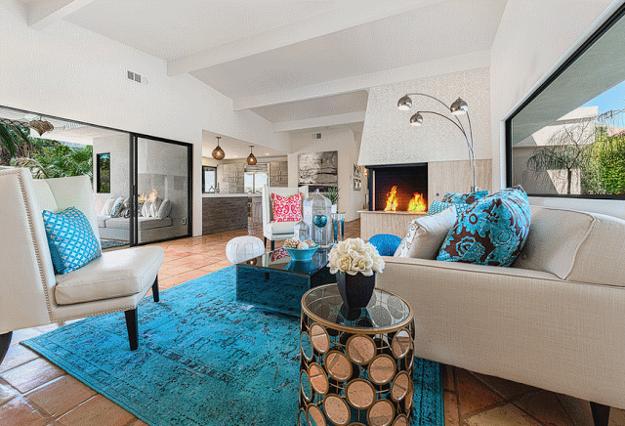 Contemporary decoration patterns with dots and circles
Tiny light-colored dots with colorful circles.
Interlocking circles in retro style.
Multicolor patterns.
Light decoration patterns with dots in various sizes.
Dots and circles lined in hues.
Circles and dots lines in shapes.
Random tiny or big dots.
Dots, arranged in geometric shapes or flower-like manner.
Unique patterns of concentric circles, polka dots created with circles in a large circle, or a big circle, different in color.
Empty spaces with rows of dots in various sizes.
Circles or dots with stripes.
Decoration patterns inspired by colorful balls of threads.
Circles, arranged in a wave or any curvy line.
Randomly grouped dots.
Polka dot patterns in colorful striped backgrounds.
Irregular circles.
Circles with swirls.
Decorative patterns with circles created by a combination of different geometric shapes, flowers, or small dots.
Circles in groups creating various geometric shapes.
Japanese circles.
French dots, arranged in a six-petal flower shape.
Combinations of polka dots and diamonds, circles bordered with crossing lines.
Circle patterns complimented with zigzag, broken, think and thin various lines.
Dots in the background with geometric elements.
Circle patterns with large spacings.
Now imagine this variety of circle patterns in many color combinations. Masculine and feminine polka dots, bright circles for kids' designs, and the decoration patterns in pastels for a quiet and soft look. Add textures for interior decorating and outdoor rooms. There are numerous combinations to choose from this list.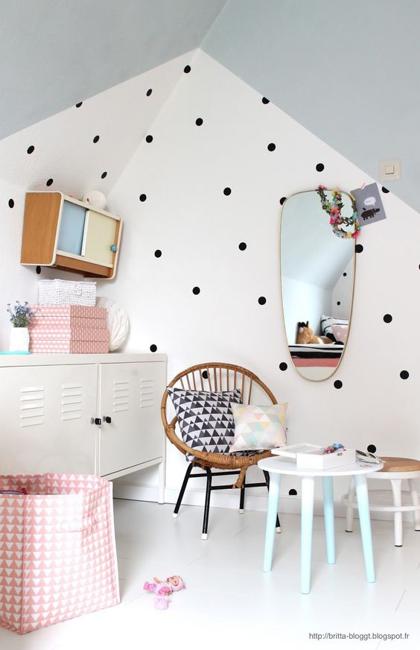 To scale the decoration patterns
The bigger your yard or room, the larger the dots or rings you can use for your home decoration. If you want to balance your interior's size and harmonize its dimensions, use the scale rule just in the opposite way. Large dots make items look even bigger, and tiny dots emphasize the small designs.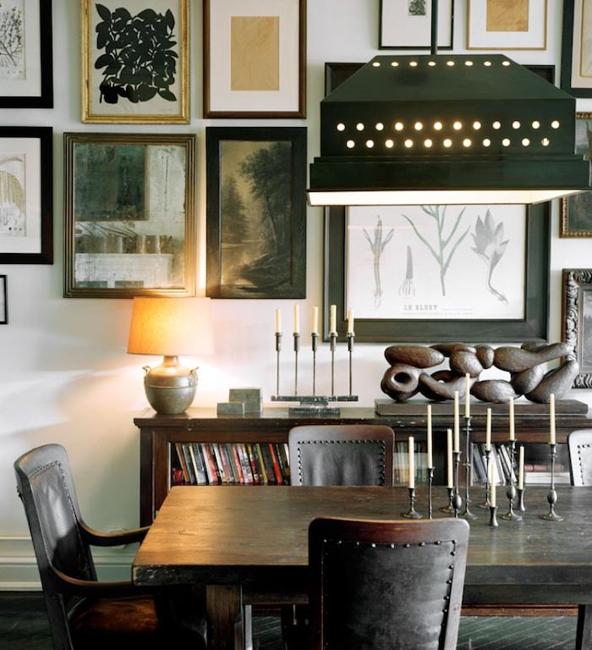 As a stylish decoration idea, polka dots come and go, but nowadays, bright, festive, and playful dots and circles can cover nearly anything. The latest trends in decorating reflect this trend. From wall decoration with circles to polka dots bedding sets and tableware, home furnishings look energetic and bright.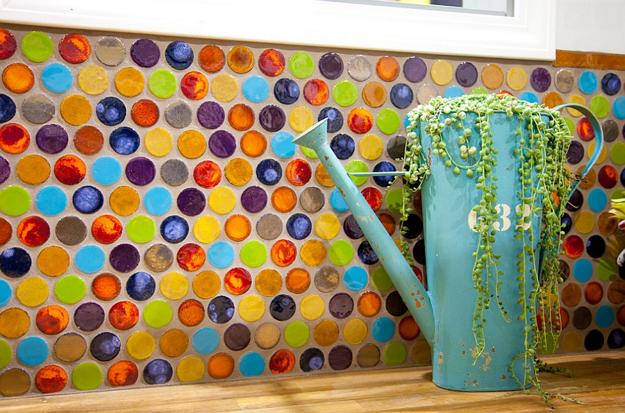 Creative decorating with dots and circles
Used in moderation and elegant style, polka dots or rings create spectacular accents. Giving a few touches to your home furnishings, interior decorating, or outdoor home decor with these dynamic and playful patterns bring fun into your home. If you like dots, check out the collection of inspiring ideas and find creative, unusual, and original ways to enjoy dots and circles while adding modern colors and stylish decoration patterns to your home.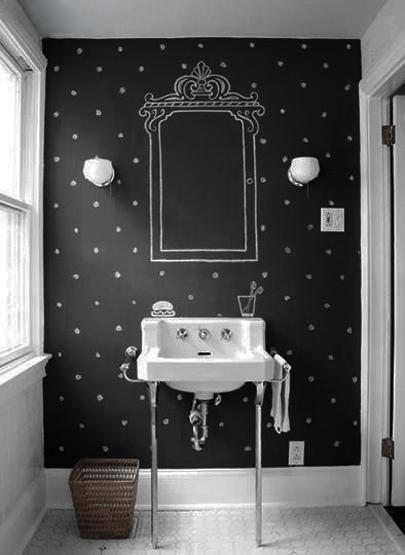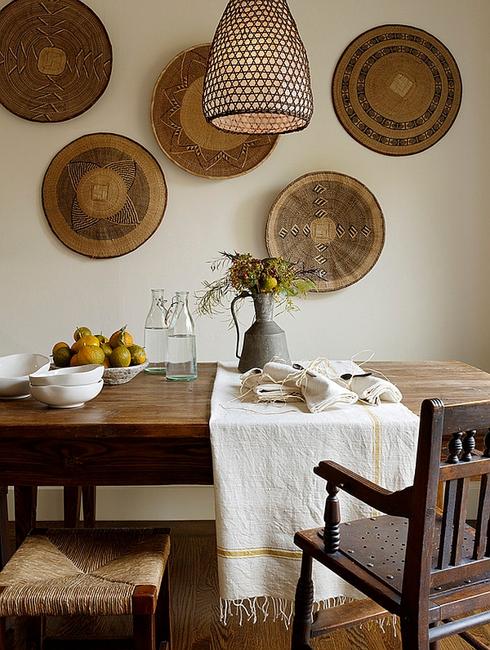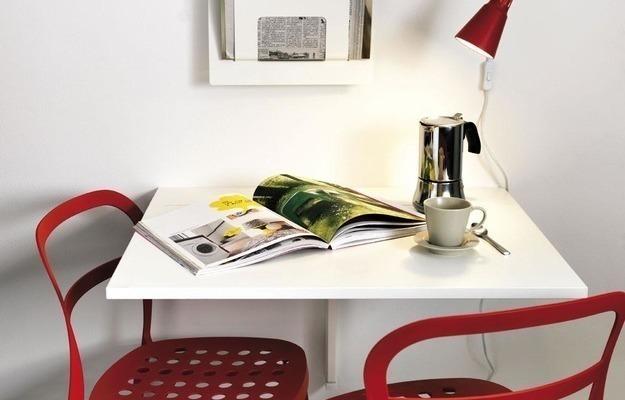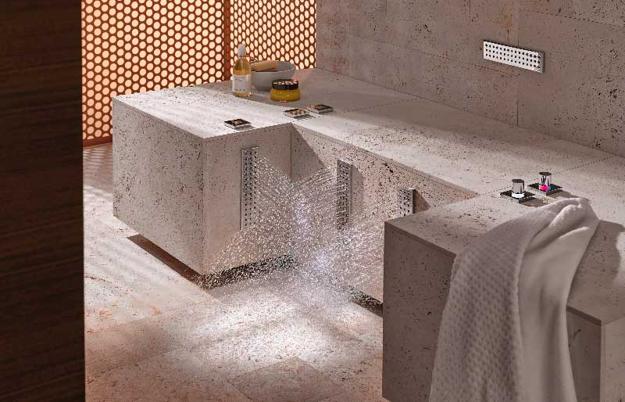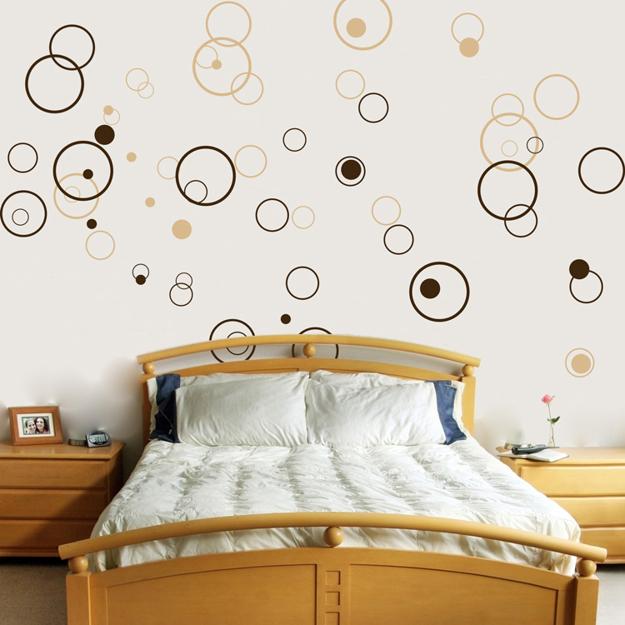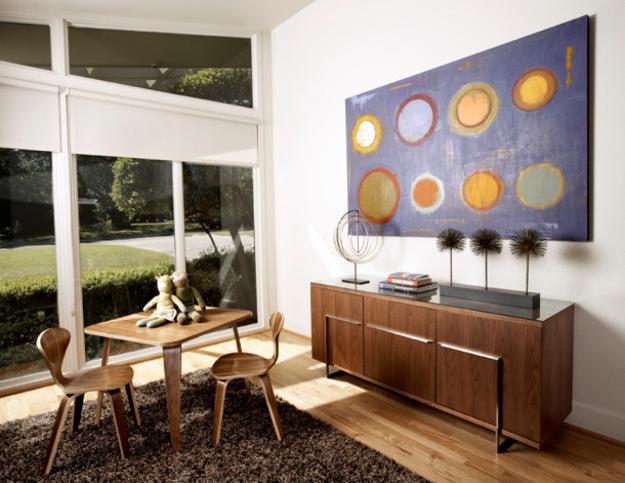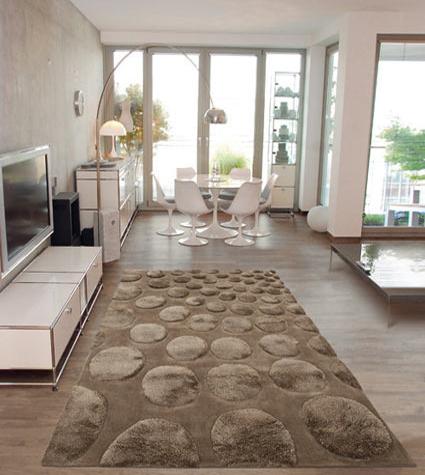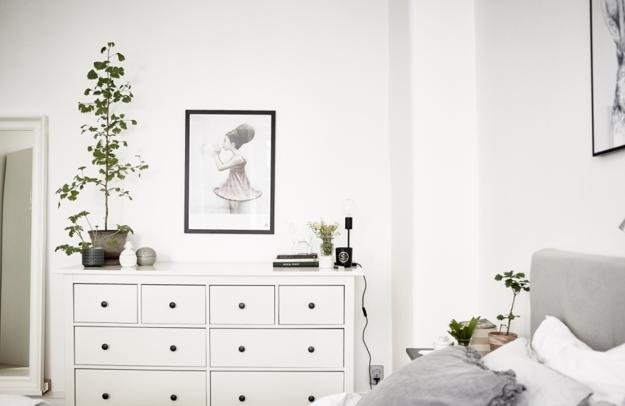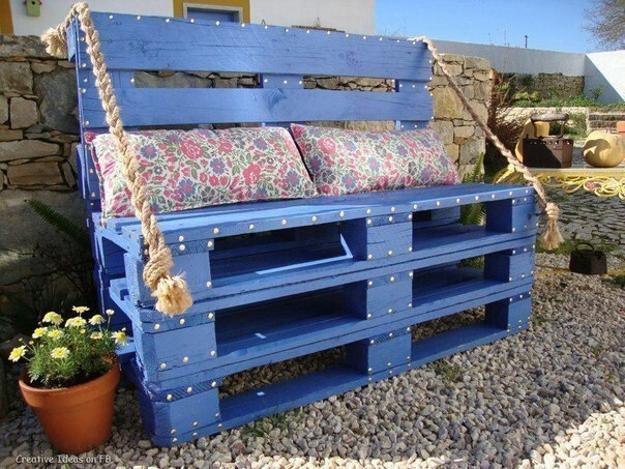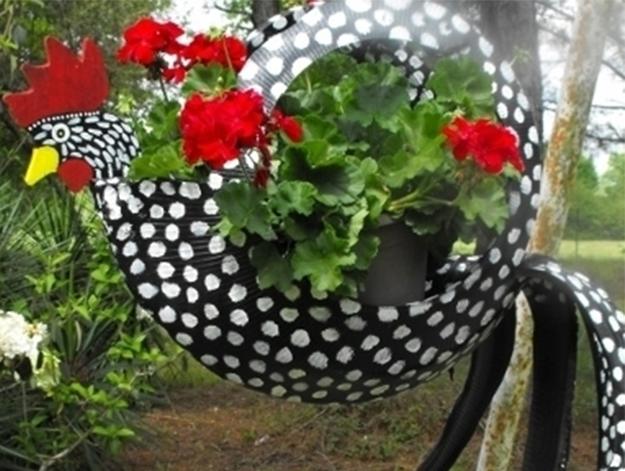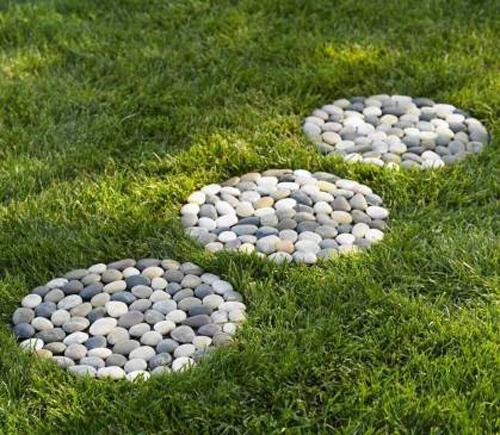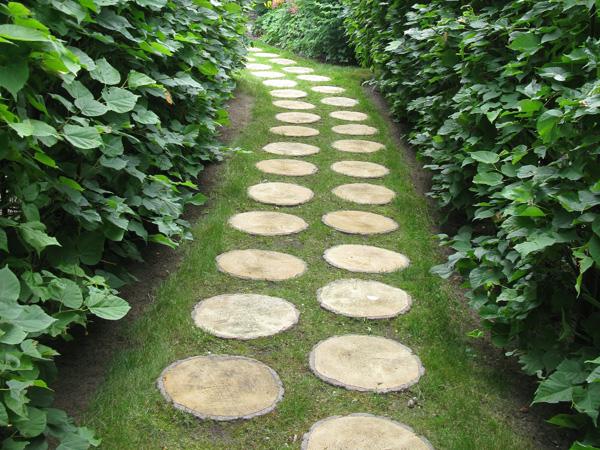 More from decoration patterns

Throw pillows in various colors, designs, and patterns are one of the easiest ways to refresh your room design and inject...
and enjoy free articles sent to your inbox