4 Stylish Outdoor Flooring Materials Present Contemporary Outdoor Home Design Trends

Decorating Ideas

Outdoor Living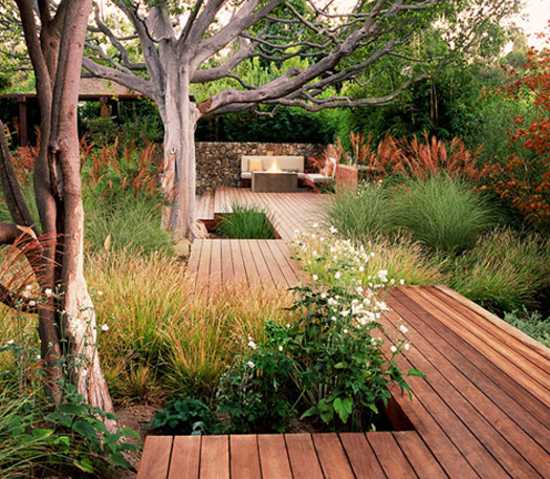 patio ideas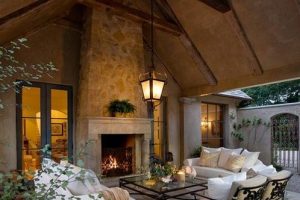 Four types of outdoor flooring materials that present contemporary outdoor home design trends that help create more comfortable and stylish backyard designs and offer attractive and affordable patio or balcony decorating.
Four types of contemporary outdoor flooring materials include traditional wood, composite, plastic and metal. About 80% of residential outdoor deck and patio designs are made of wood boards nailed to a framework, but the situation is slowly changing, thanks to other wonderful, practical and comfortable contemporary outdoor flooring materials.
Today there are numerous different deck flooring materials available for balcony decorating, patio designs and decking. Made from traditional and exotic wood, plastic, metal and wood-plastic composite mixes, they open a wide range of opportunities to create unique outdoor home decor and enjoy comfortable patio designs and attractive backyard decorating ideas.
Wood flooring ideas from Belotti for modern bathrooms and outdoor rooms
Grass Tile designs by Causas Esternas, modern outdoor floor decor ideas
Modern outdoor flooring and decking materials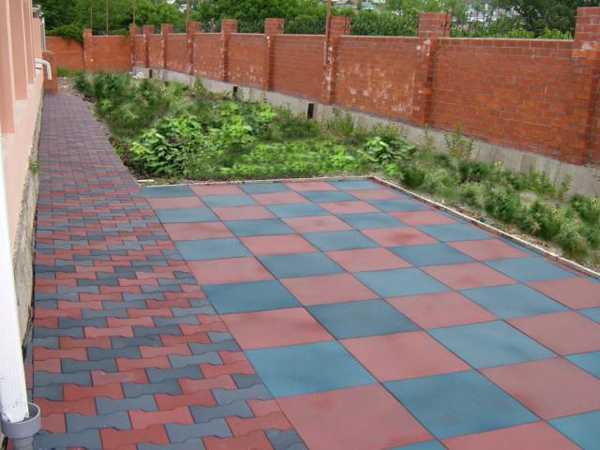 Metal outdoor tile designs
Metal floor decking and outdoor tile designs are very rare choices for residential projects. Aluminum floor decking is available in standard plank with spaces and also with tongue & groove joints with gaskets for a watertight floor. Arid Dek aluminum floor decking and alumiLAST decking use a lap joint system to make a waterproof floor. Decorative steel outdoor flooring tiles are available from Xccent, which offer steel framing systems also.
Wood outdoor flooring
Wood outdoor flooring has a lower initial cost but more maintenance effort and cost, especially if the desired color is not the natural weathered color, add to your bill.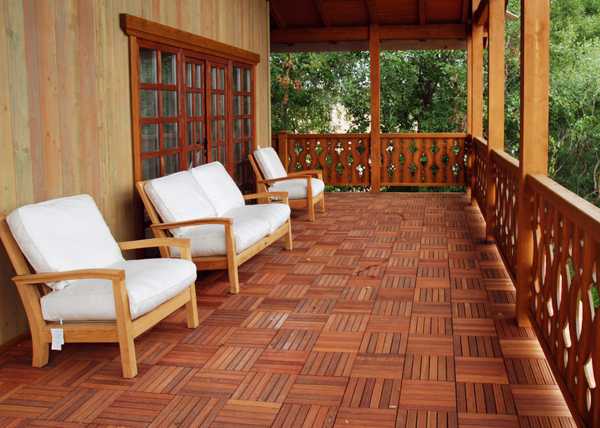 Treated pine and cedar are the most popular outdoor flooring materials. Cedar resists rot and is considerably more stable than pine floor decking.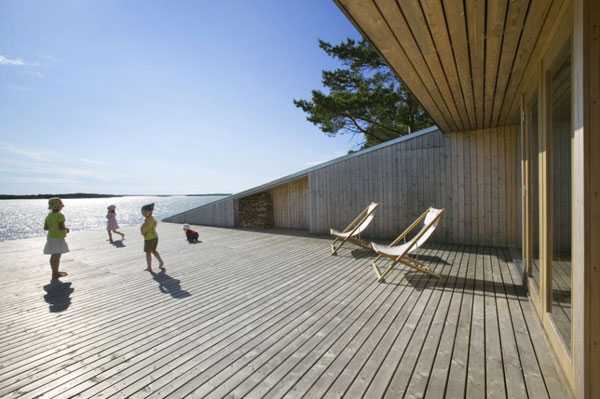 Other wood outdoor flooring ideas include redwood, mahogany, tropical hardwoods, ipe (ironwood, renewable Brazilian walnut.)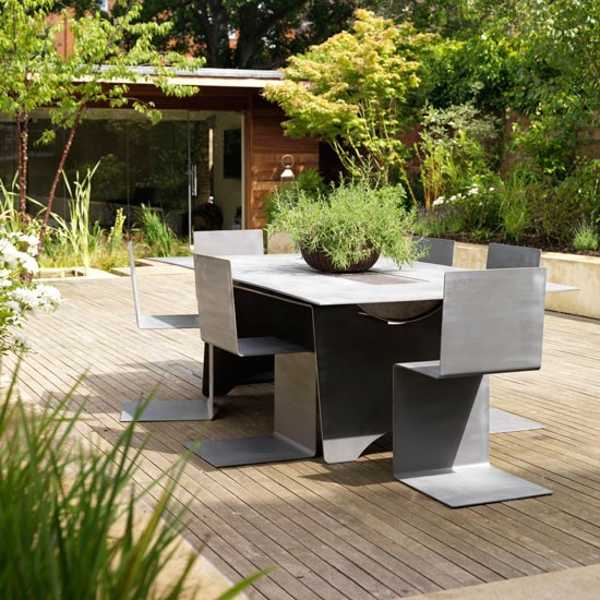 Plastic and composite outdoor flooring ideas
Contemporary composites blend the beautiful look, functionality, low maintenance and affordability. Plastic outdoor flooring is the most expensive, but the highest initial cost is balanced by longest in expected service life and low maintenance expenses.
22 backyard patio ideas that beautify backyard designs
22 composite flooring ideas to bring contemporary style into outdoor rooms
Plastic outdoor flooring materials give a more finished look to garden pathways, patio designs or outdoor decks, but this type of outdoor flooring can not create the rustic natural appearance of an outdoor deck made with traditional wood.
The outdoor flooring material that is right for you is the one that has the best overall package of features that are important to you.
15 attractive wood deck flooring ideas and wooden outdoor tile designs
More from backyard designs

Outdoor rooms with fireplaces are a beautiful trend in creating comfortable outdoor living spaces that stretch home interiors, make houses feel...
and enjoy free articles sent to your inbox