Thanksgiving Table Centerpieces Designed with Corn, Fall Decorating Ideas

Decorating Ideas

Holiday Decor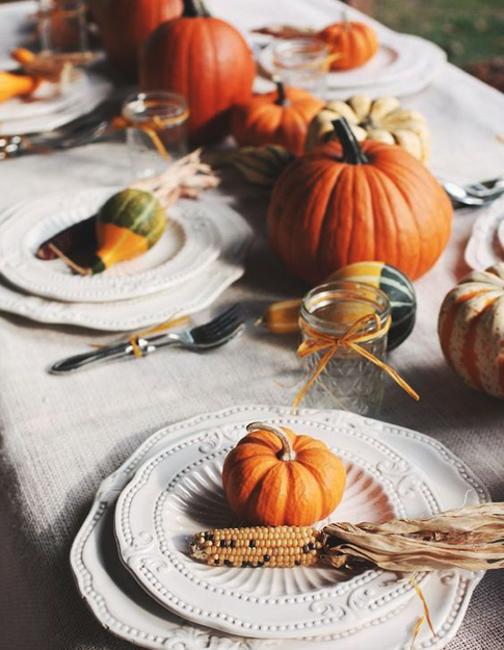 Pumpkin and corn table decorations
candles centerpieces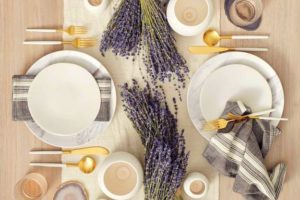 Autumn is a beautiful time of year to decorate. Table centerpieces created with dry foods reflect the season's spirit and give a harvest-themed look to Thanksgiving decor. Warm colors of dry foods, combined with candles, make Thanksgiving table centerpieces friendly, original, and beautiful. Rather than spending money on candleholders, design them with corn ears and create gorgeous fall table centerpieces with dry foods.
You can use corn seeds, dried berries, fruits, peas, nuts, etc. Here are some centerpiece ideas with candles for fall holiday tables. Switch to natural materials for Thanksgiving decorating and transform your home, adding the seasonal look with handmade accents. Candle centerpieces are attractive and romantic. They are perfect for budget-friendly fall decorating.
Colorful fall table decorations and centerpiece ideas
Fall flower arrangements, Thanksgiving table centerpieces
Pumpkin candles centerpieces for Thanksgiving decorating
Corn table centerpieces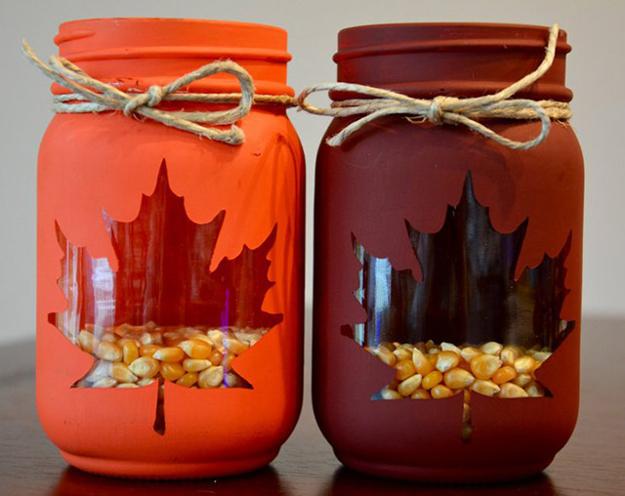 You can create Thanksgiving table centerpieces with candles and various dried foods, fresh fruits, and vegetables. Corn ears, carrots, gourds are a few to mention. You can recycle Mason jars for candle centerpieces by painted them in bright colors and adding fall leaves ornaments. Thanksgiving decorating is about warm, sweet, and creative accents celebrating the harvest time and season's brightness.
Pumpkin flower arrangements, bright fall decorating ideas
Green Thanksgiving decorating with artichoke centerpieces
Fall ideas for Thanksgiving decorating with candles
Thanksgiving table centerpieces made with corn look fantastic. Corn seeds, husk, leaf blades, silks, and tassels are fabulous materials for fall decorating and designing beautiful candles centerpieces. All dry foods, like coffee beans, black pepper, peas, beans, dried cranberries, and other berries are excellent for eco-friendly table decoration in autumn.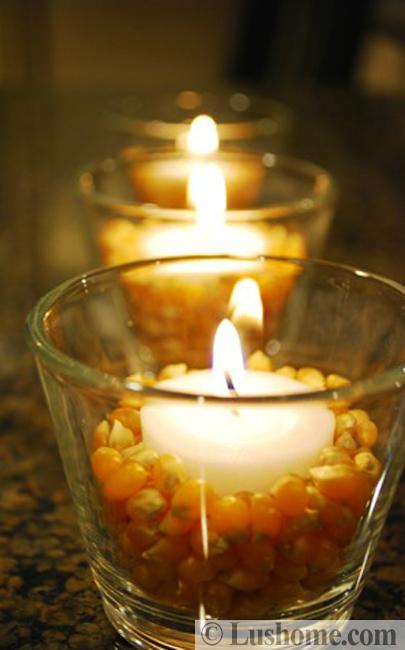 The traditional table decorations, like fall leaves, real or fake, corn stalks, and gourds combined well with candles. The centerpieces with fall vegetables, fruits, twigs, and fall flowers offer excellent opportunities to create original, eco-friendly, and fresh designs, to personalize Thanksgiving decorating while enhancing the harvest season's spirit.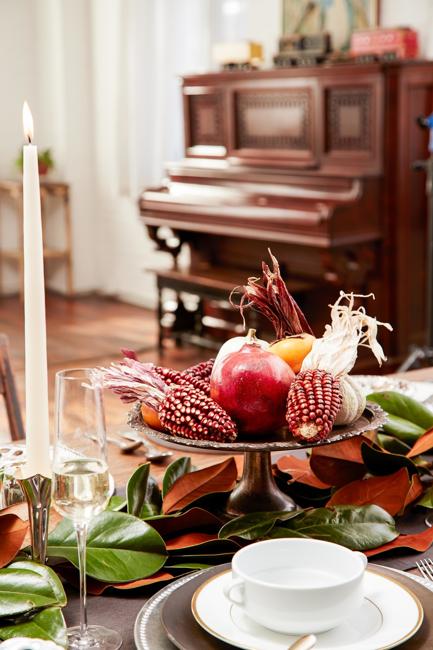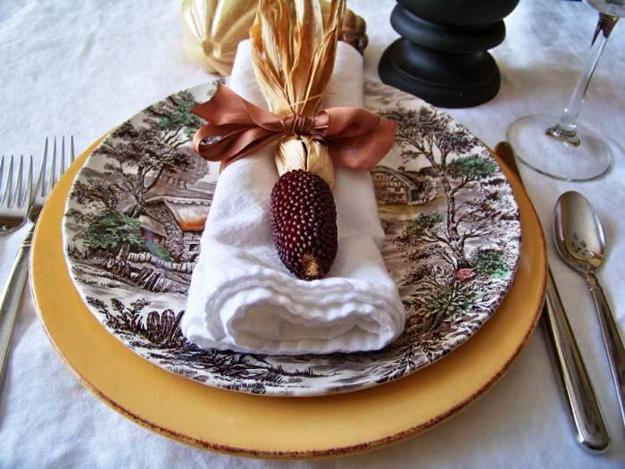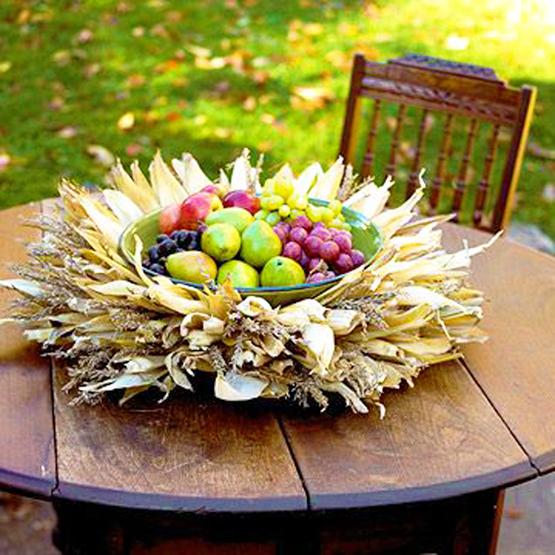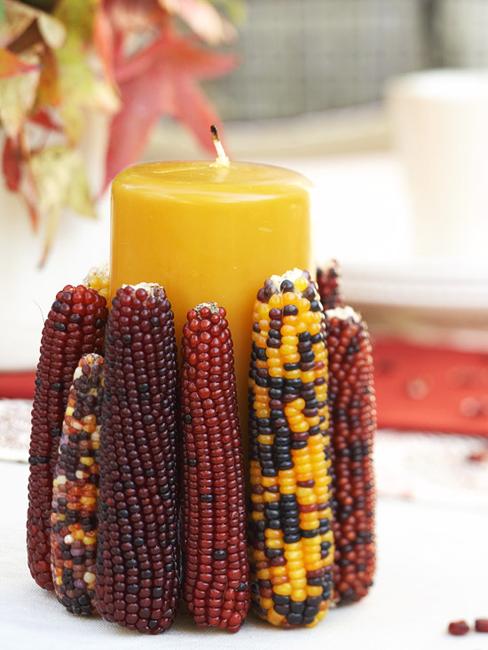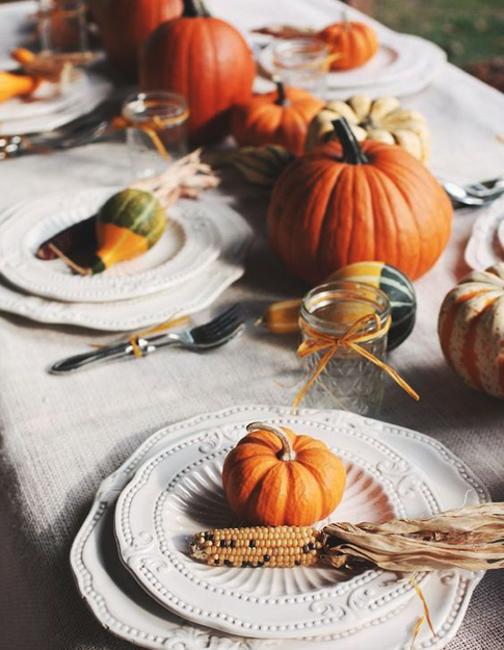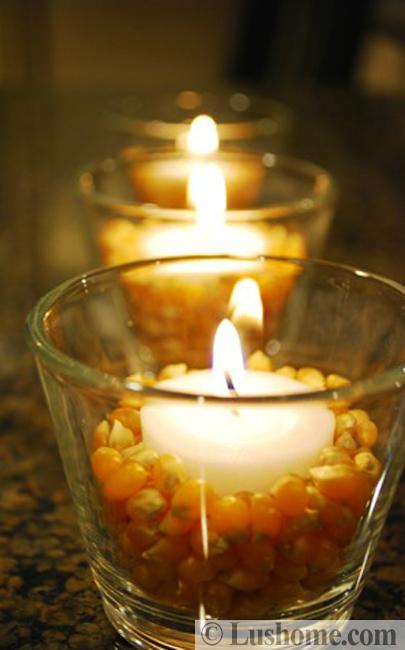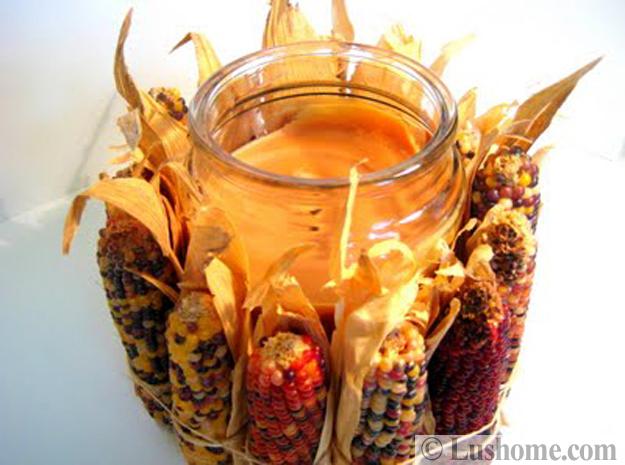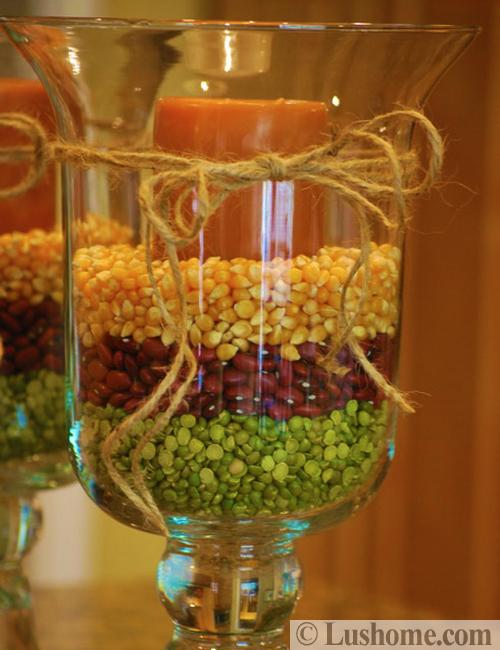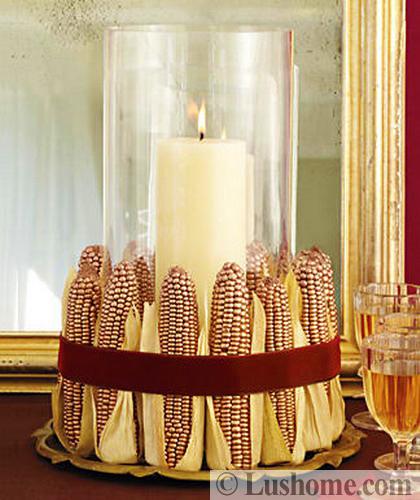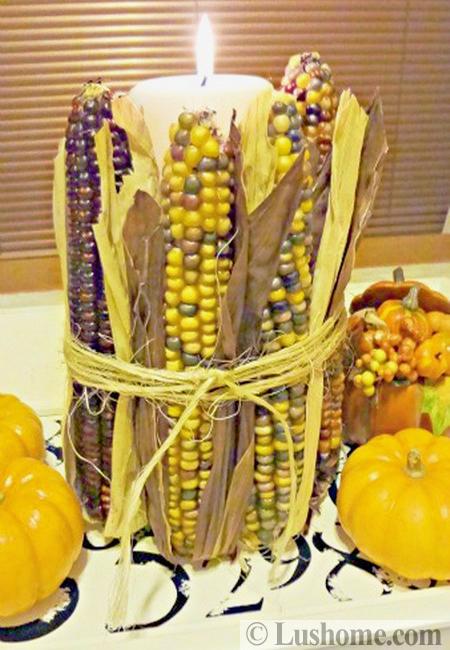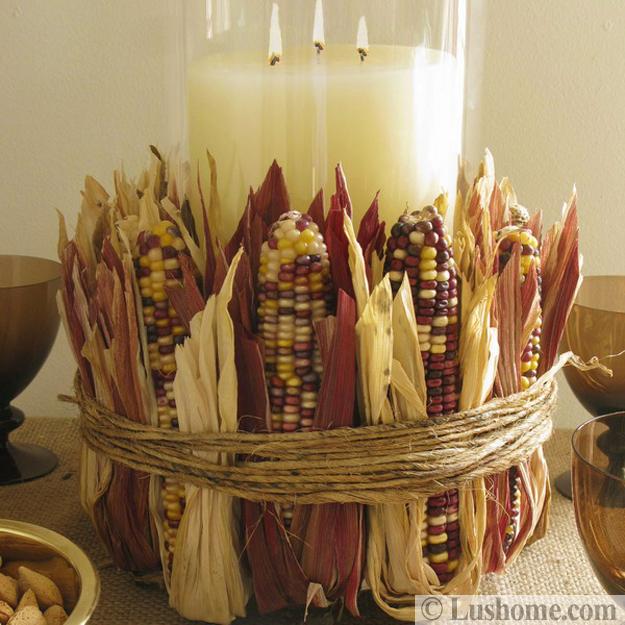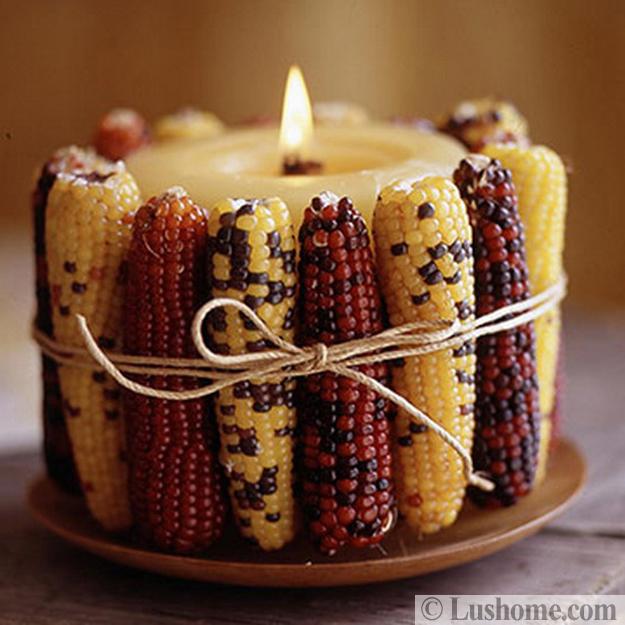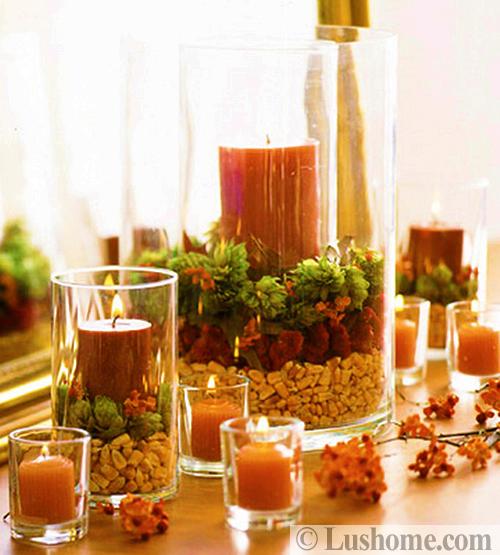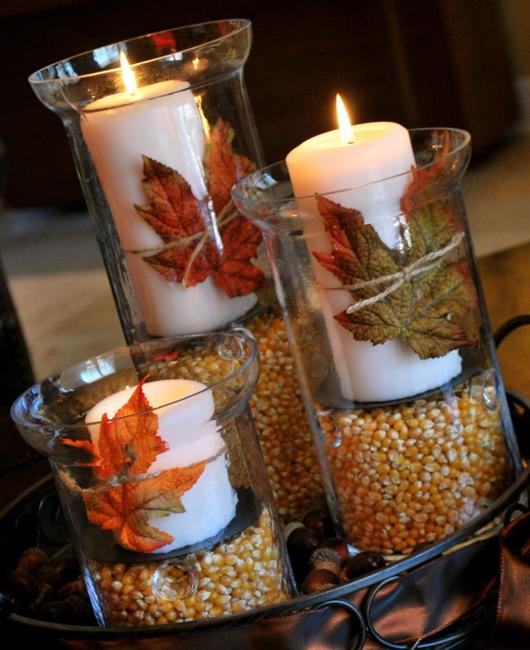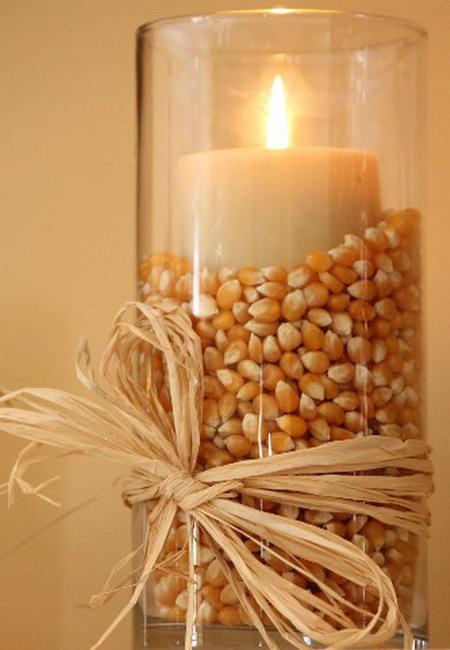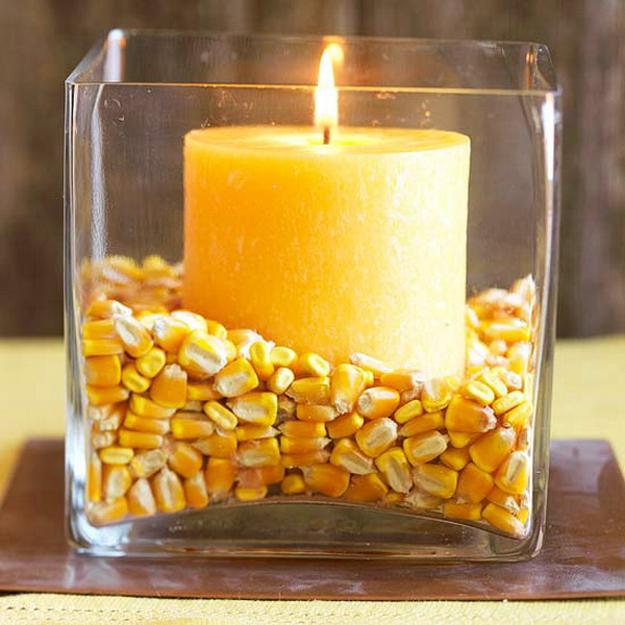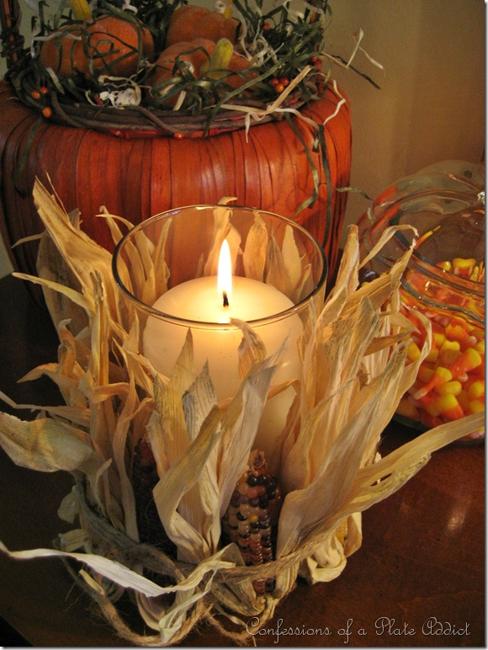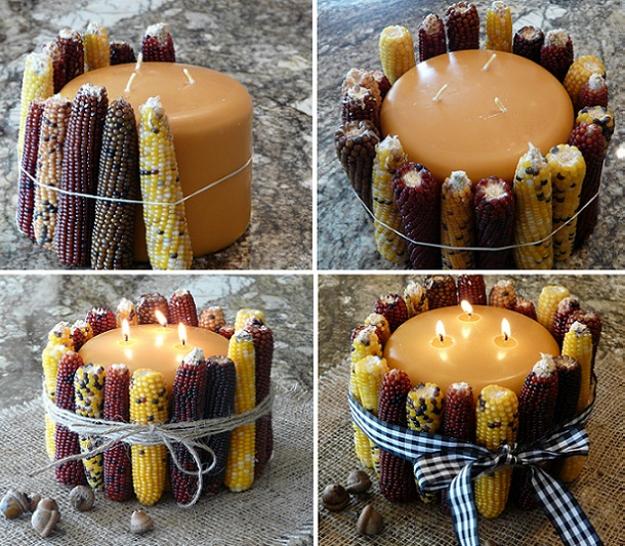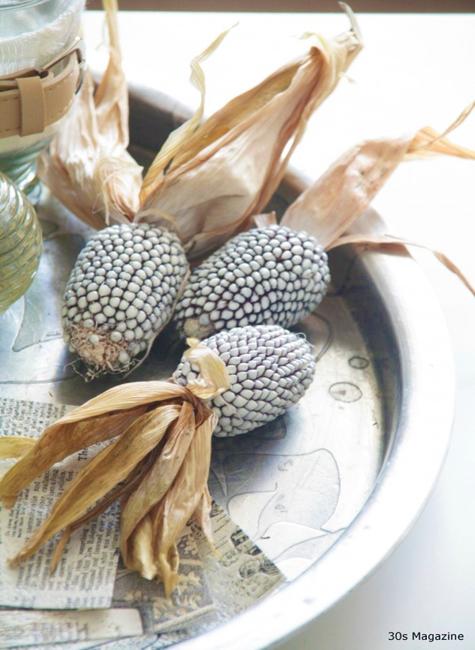 There are hundreds of reasons to recycle metal parts, old cookware, wires, tools for creating unique designs and decorating your office...
and enjoy free articles sent to your inbox