Go Green Recycling Salvaged Wood Pallets, 22 Eco Friendly Handmade Beds

Green Design Ideas

Interior Design Ideas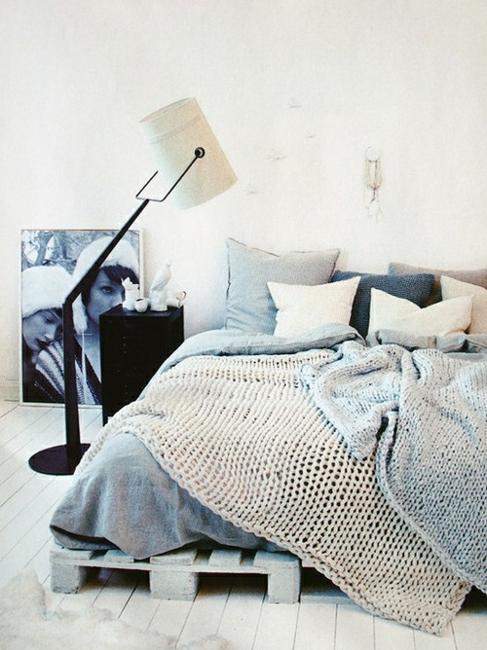 Recycling wood pallets for handmade beds
beds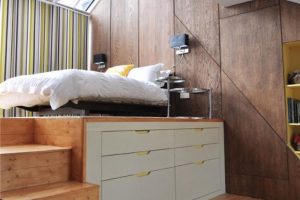 Handmade beds recycling salvaged wood pallets are eco friendly and stylish. Wood pallets are a wonderful material for DIY projects that help save money on modern interior design and home decorating, and allow to show off your talents, a sense of style and creativity. Lushome brings a collection of great DIY ideas to reuse and recycle salvaged wood pallets for beds.
Handmade beds add a touch of personality to bedroom decorating and garden designs. Handmade beds are unique and interesting, blending original design ideas with latest trends in decorating. It is nice to go Green and create truly personal beds for your home while recycling salvaged wood pallets.
Go Green and have fun with eco friendly DIY projects. Recycling salvaged wood can be so much more than reusing junk. Use your imagination that unleashes your design power and experiment with natural and cheap materials, like salvaged wood.
DIY bed design idea recycling salvaged wood pallets
Unique kids beds and kids bedroom decorating ideas
Handmade beds recycling wood pallets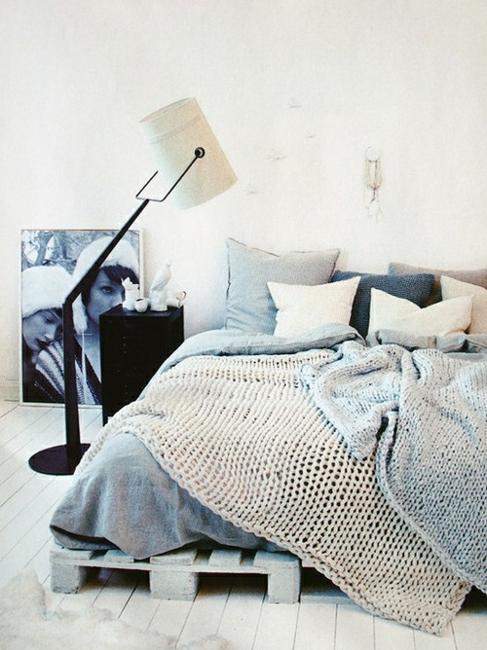 Salvaged wood is great for making unique beds. Recycling is all about using your imagination, giving salvaged wood a new life rather than throwing out items without a second thought. Handmade beds created of wood pallets are wonderful items that can be used for modern interior design and decorating, in outdoor living spaces or for earning extra money.
Wood pallets can be easily recycled. There are numerous smart ways to reuse and recycle salvaged wood, including used pallets. New and old wooden pallets can be turned into perfect room furniture items, garden furniture pieces, compost bins, plant containers and yard decorations.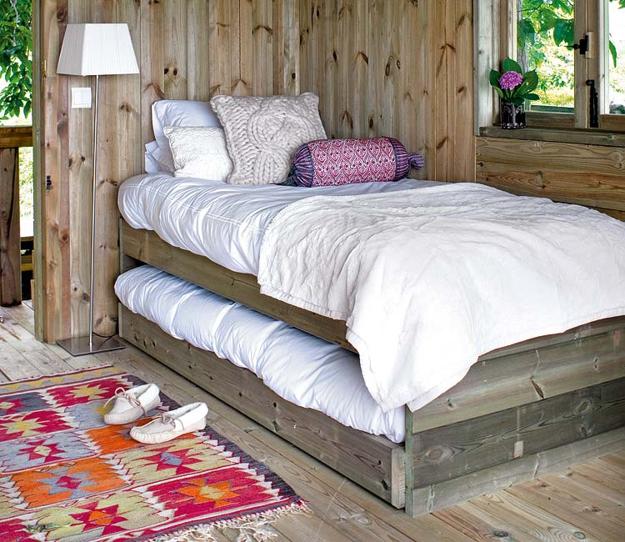 Even very old wooden pallets can be reborn. Paints and stains can give a new look to salvaged wood and create beautiful beds for your interior design or outdoor home decorating. Wooden pallets are ideal for building beds with storage shelves and drawers. Hanging beds and day beds designs are other great options for recycling salvaged wood pallets.
Summer decorating ideas for beds outdoors
Using sun shelters for outdoor beds, 30 home decorating ideas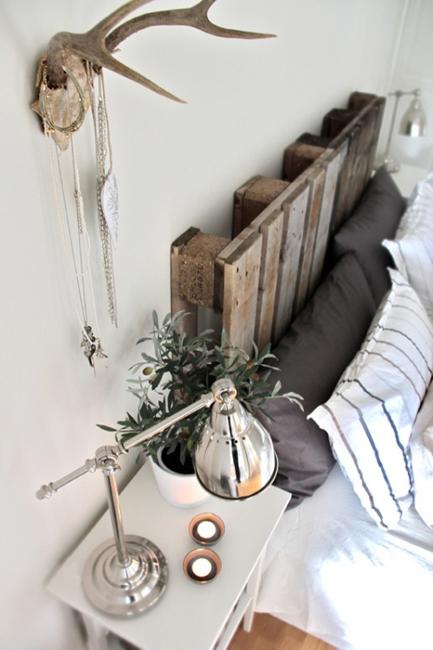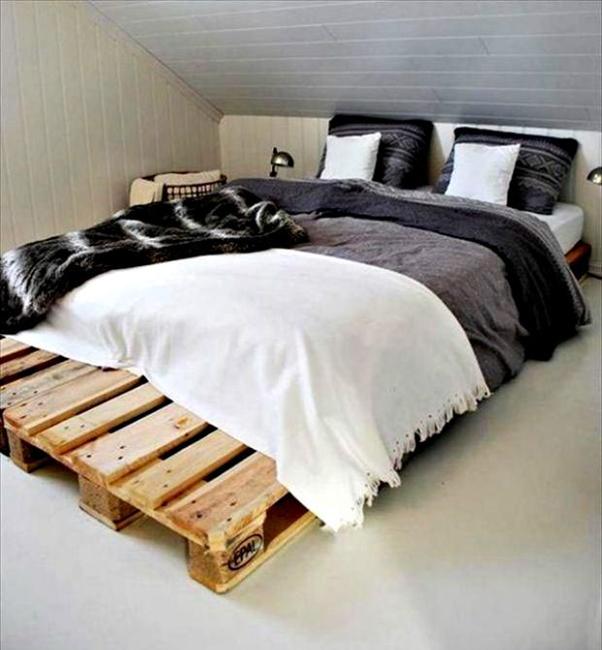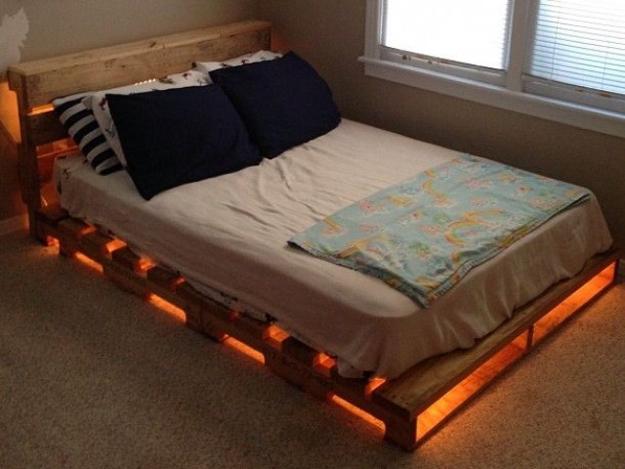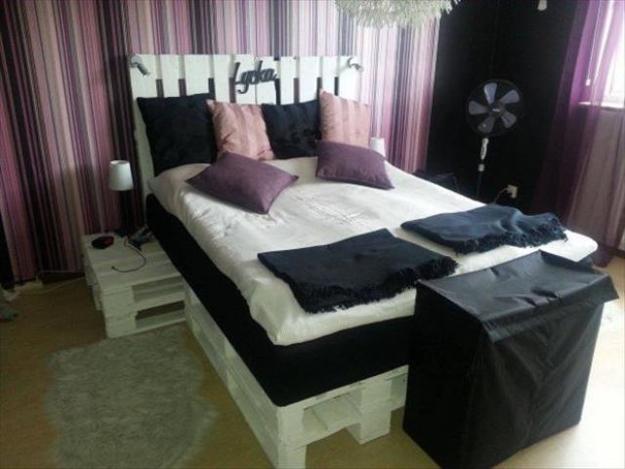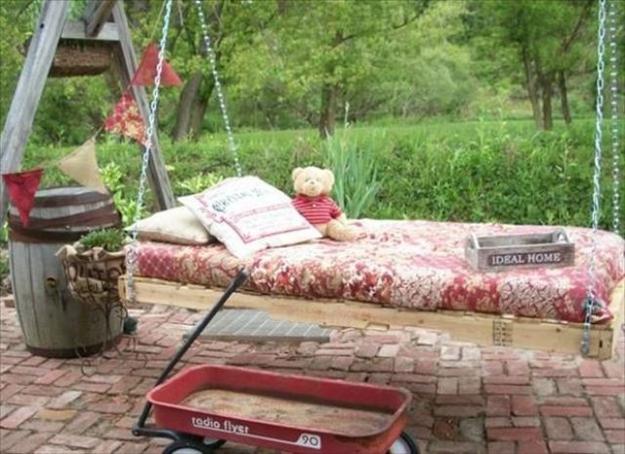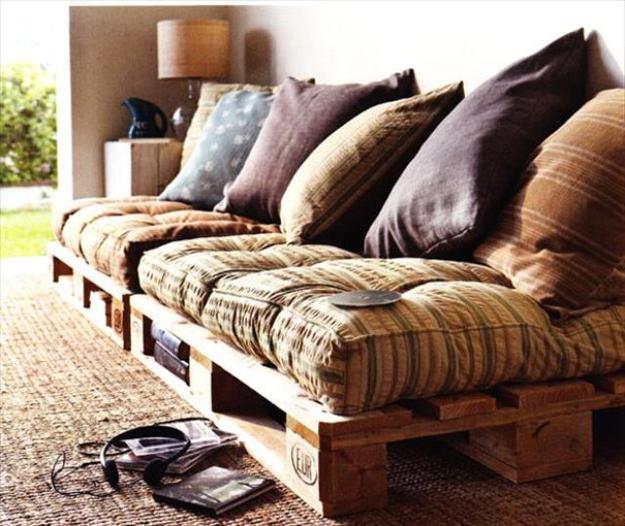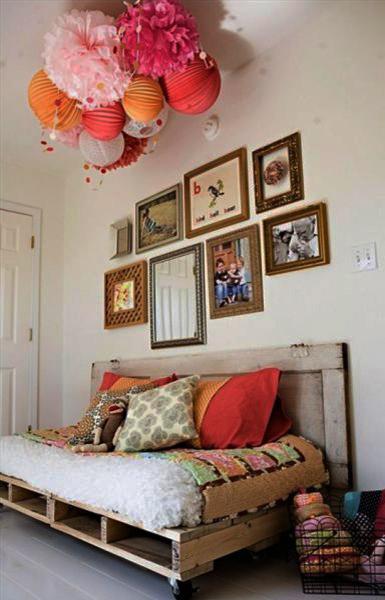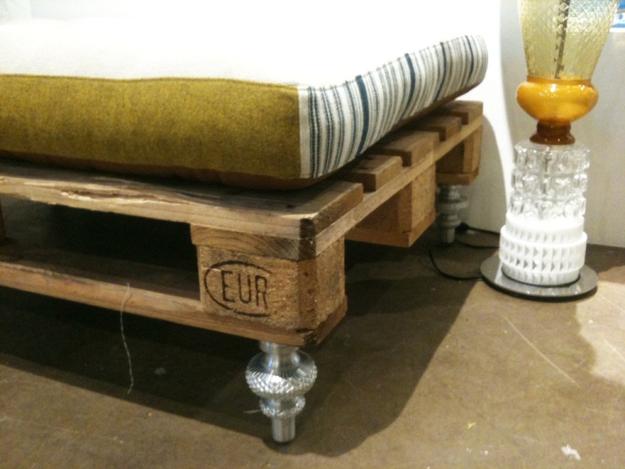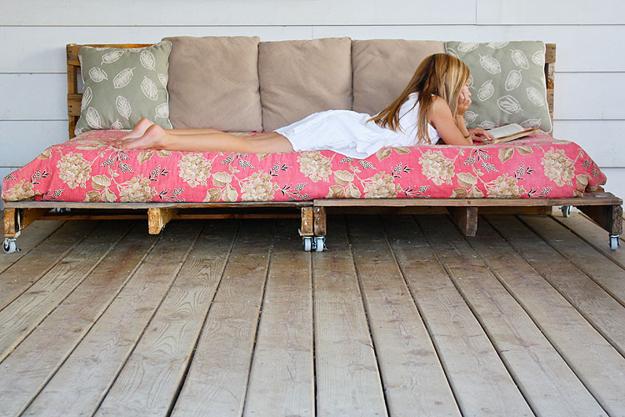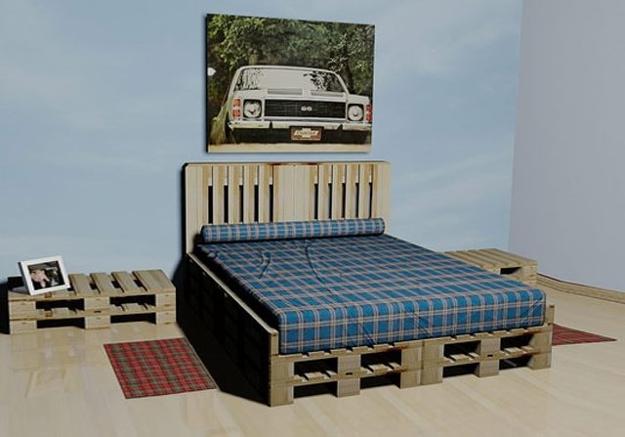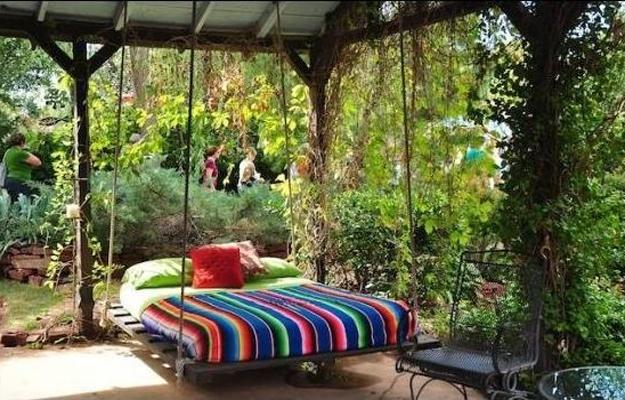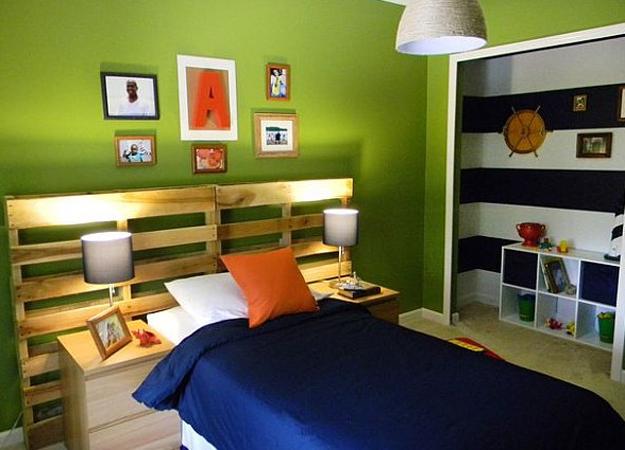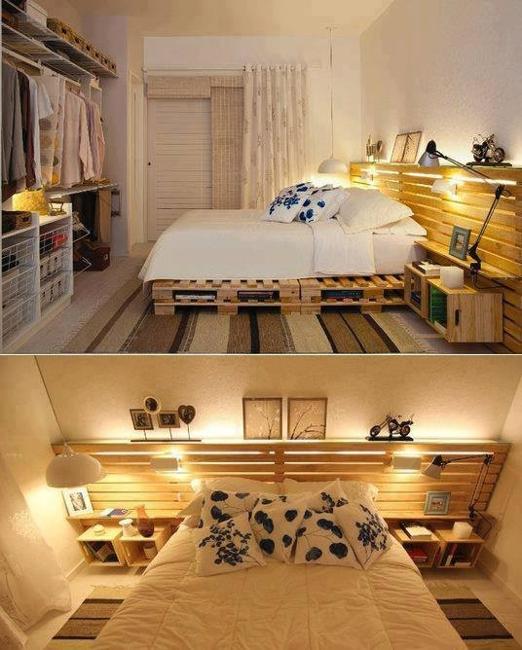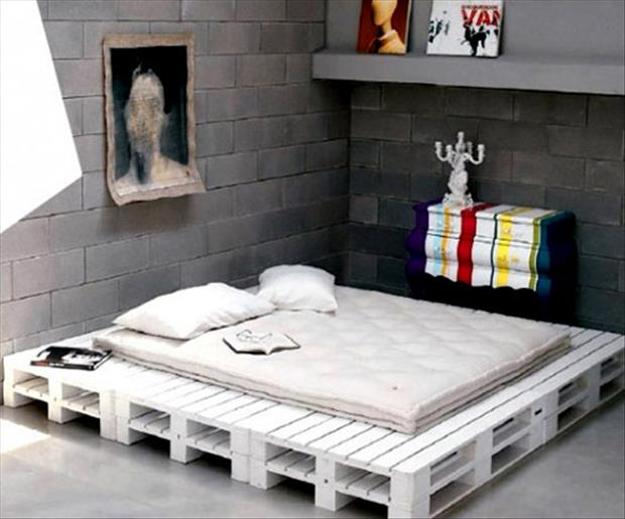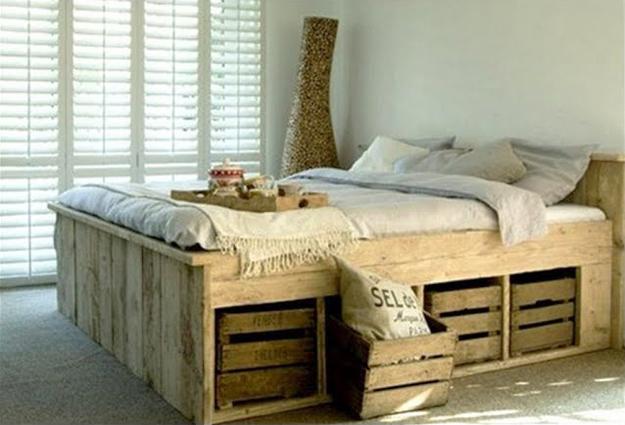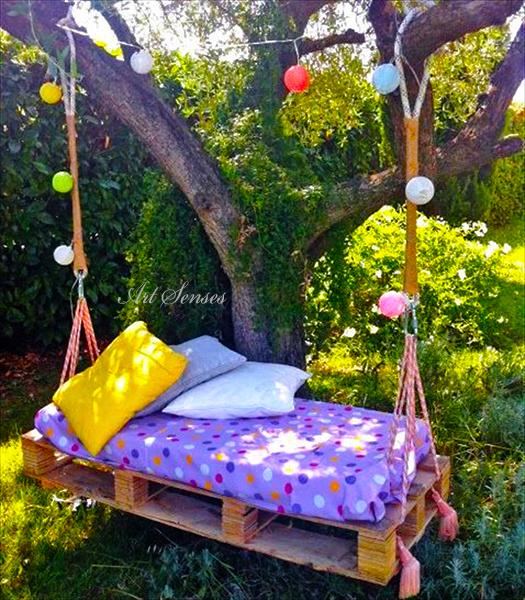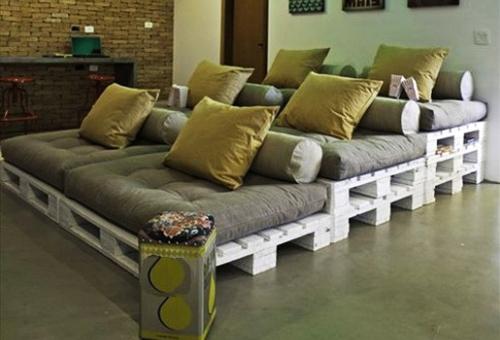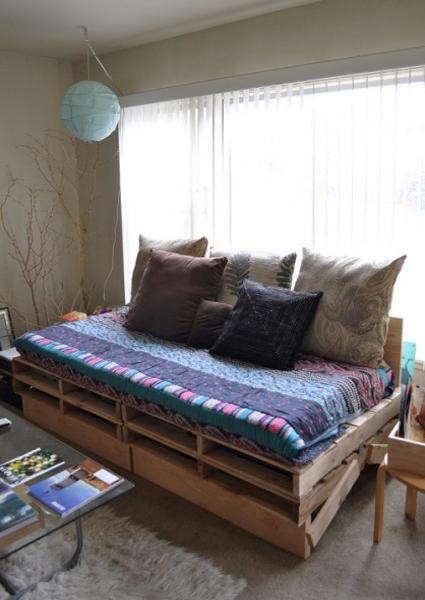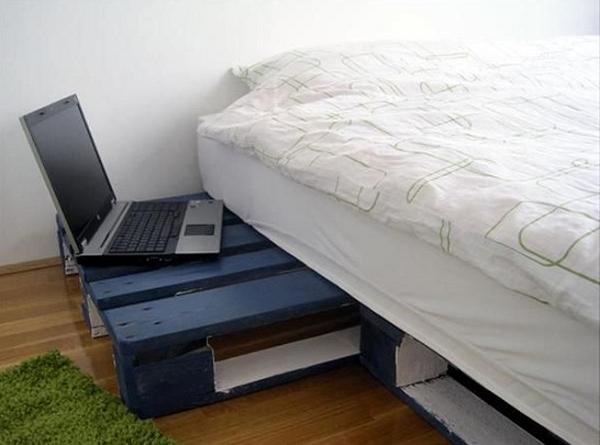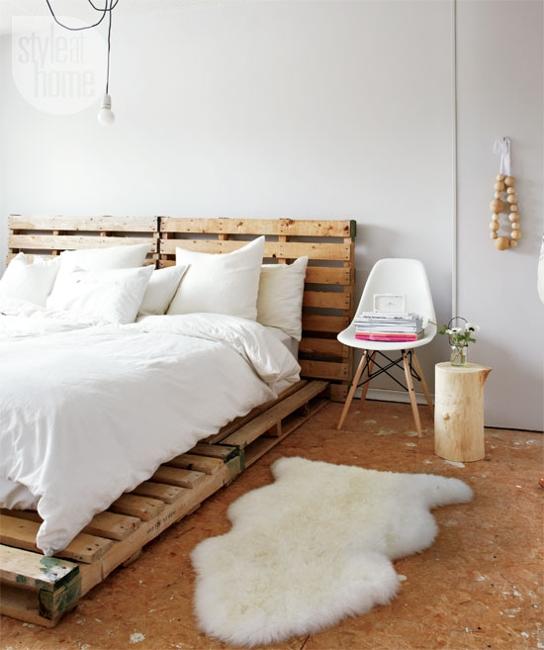 More from reuse and recycle

Recycling is a creative, Green, modern way to create something new, exciting, original, stylish for your home interiors. Do-It-Yourself projects are...
and enjoy free articles sent to your inbox