Unusual Calendars, Design Ideas for Contemporary Home Decor

Furniture Accessories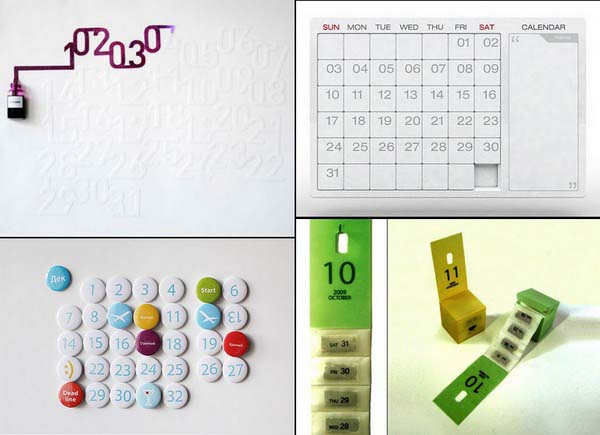 home decorations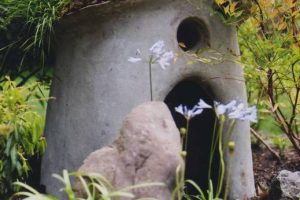 Calendars have been around since ancient times, offering unique floor and wall decorating ideas. The Mayans, Egyptians, Babylonians and Chinese had their unique calendars. People from all cultures created different ways of interpreting the cycle of time and developed various calendar design ideas, but during the last century small table and wall calendars became popular inexpensive home decorations that are attractive and functional.
The word calendar comes from the Latin word kalendae, which meant the first day of each month on the Roman calendar. In ancient times large floor and wall calendars were highly valued and made beautiful home decoration for very rich. Today inexpensive and tastefully made table and wall calendars add functional elegance to contemporary decor ideas, offering simple frniture and wall decorating ideas for modern home interiors.
There is a large variety of decorative table and wall calendars available from many companies, designing interesting home decorations. Calendars with clocks, picture frames and mirrors (Mirror sticker, wall decor ideas for spacious room design) are popular calendar designs that look great on furniture and walls. Creative perpetual calendars, that can be used year after year, bring even more innovative calendar design ideas into contemporary room decor. Futuristic-looking wall calendars make unusual home accessories and decorations that add a touch of elegant contemporary design to home interiors.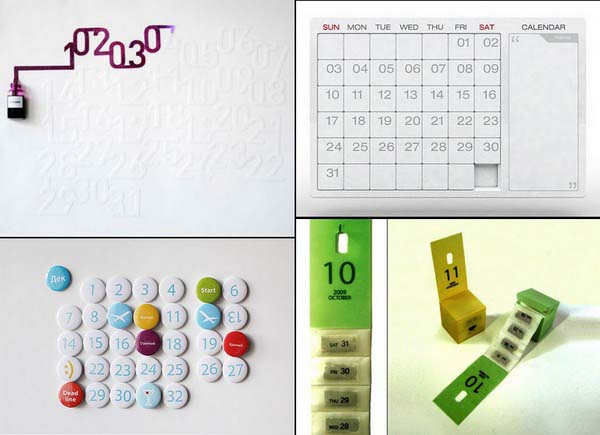 Unusual table or wall calendars are inexpensive decorations for a coffee table, a shelf, wall or desk top that transform room decor with creative ideas and interactive contemporary design. Inexpensive and easy to rearrange, calendars are contemporary home accessories that can be used for almost all interior decorating styles, adding exotic flavor, ethnic charm or modern design ideas to modern home interiors.
Unexpected and surprising calendars design ideas, inspired by contemporary art, ethnic or ancient calendar design, create unique home decoration, blending modern and ancient traditions and design ideas into stylish and elegant room decorating. Table and wall calendars can be very simple, but interesting and attractive. Unusual and creative calendars design ideas are excellent contemporary home accessories that add a personal touch and more fun to modern room decor in no time.
Contemporary home decor ideas
Colorful paper craft ideas, contemporary wall art, paper flowers
Piano decorating, ancient craft in contemporary style
Modern floor decor ideas, unique contemporary area rugs
Cork furniture, eco friendly contemporary furniture design
Creative calendar designs for contemporary home decor
Table top ad wall decorating ideas with contemporary calendars
A calendar that encourages to eat an apple a day helps people to stay healthy, offering attractive and eco friendly wall decorating ideas. Unusual wall calendars from Oscar Diaz are contemporary home accessories for interesting wall decorating with numbers that slowly get filled with color, symbolizing the cycle of time. The wall calendar design from Schott Solar celebrates a 20 year warranty for solar panels, sold by the company. The wall calendar can be used for 20 years, enjoying practical, handy and one of the simplest wall decorating ideas.
Perpetual calendar design Monthly Measure is created to show days of the week in accordance with the date. Wall calendar design from Susanna Hertrich is symbolic, demonstrating how fast time flies. Unusual and emotional Life Calendar counts exciting days, celebrating happy life. Tea Calendar design, the calendar which brings joy of a cup of green tea each morning, improving mood and creating handy wall decorating.
Garbage Bags Calendar encourages to declutter contemporary homes and get rid of trash regularly, creating lighter, more organized and comfortable environment. (The list of common useles  items that clutter your home) Wall calendar design from Yan Yunyong  is a puzzle that can be played to the end of the month, entertaining with playful wall decorating ideas. Simple perpetual magnetic calendar with magnets is perfect for home office, kids rooms and kitchen interiors. Magnets are colorful home decorations that help plan week days, meetings and projects, adding more color to fridge or wall decorating.
More from contemporary design

Modern house design in Japanese style celebrates the functionality and elegance of minimalism. Airy, bright rooms look inviting and comfortable. Natural...
and enjoy free articles sent to your inbox