The List of Common Useless Items that Clutter your Home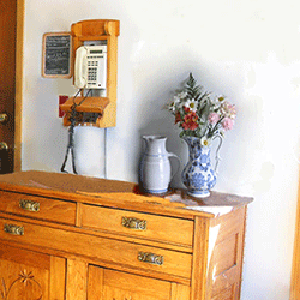 Home staging tips and decorating ideas
storage organization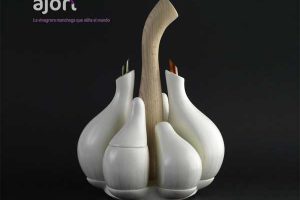 Collecting useless gifts, broke items or old shoes, clothing and toys in boxes, bins and bags, and hiding them on shelves, in drawers, under table tops or in your garage do not mean you get rid of clutter. Instead of clearing the clutter out of your house you are organizing your home clutter, useless gifts, broken items, old shoes or clothing you never wear.
To declutter your home means to free all your spaces, get rid of clutter, clearing the clutter from all rooms and removing it from the house. Clutter free rooms offer more living space for you to enjoy. Clutter free homes feel spacious, organized and bright.
Home staging and interior redesign services help decorate homes and organize rooms, preparing homes for sale or creating wonderful living spaces for everyday comfort. Quick room makeovers help declutter your home, rearrange furniture, organize your storage spaces and find inexpensive ways to decorate your rooms for comfortable lifestyle.
Clearing the clutter and home staging tips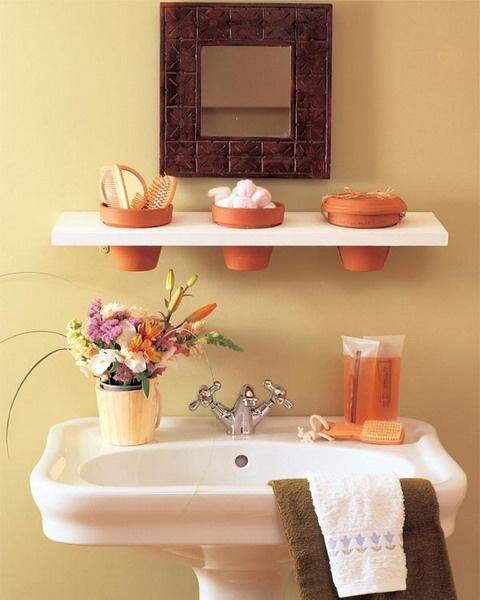 Declutter your bathrooms
Get rid of old sunscreen, cosmetic, lotions, cleaners, old toothbrush, leftovers of hard soap or old soap, which has no pleasant smell, plastic and glass bottles, bottles from the lotions, shampoo and liquid soap, old drugs and creams.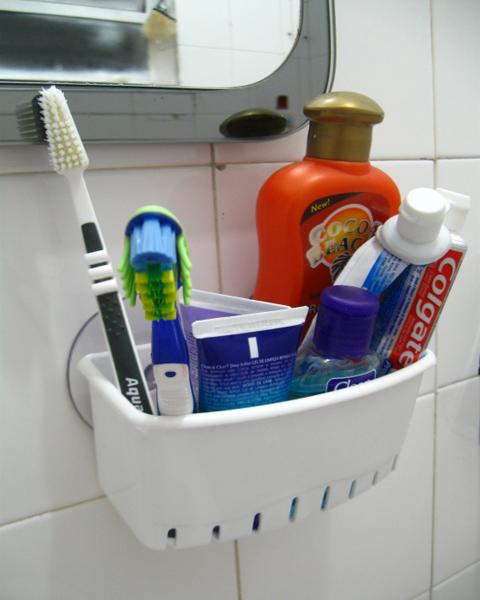 Clearing the clutter from your book shelves
Get rid of textbooks from the university that you graduated from a few years ago, cook books with recipes of meals you do not eat, old magazines, catalogs, manuals for items you get rid of while clearing the clutter from your storage spaces.
Contemporary home office design in small spaces
Declutter your home office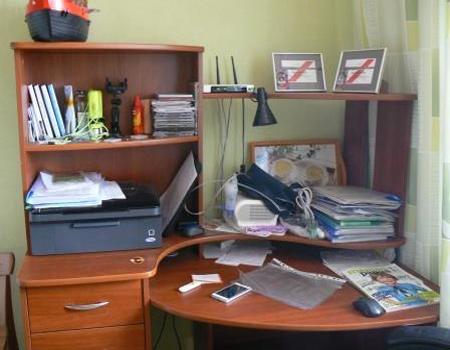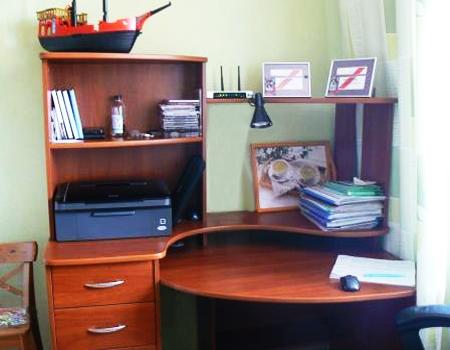 Get rid of dried markers, pens, old and too short pencils, last year calendars, tags with the old address, useless business cards, old batteries, cell phones that do not work, computer programs for old computers, broken CD boxes, dead house plants, junk mail on your book shelves. Organize cables.
Organize cable clutter, forget where sockets are
Clearing the clutter and home office redesign inspiration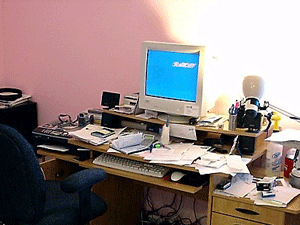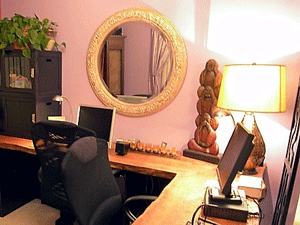 Clearing the clutter from your kitchen
Get rid of old sponges, towels, rags, rubber bands, waste clips, used and washed Ziploc bags, old plastic cups, bowls, plastic containers without lids, pans that you don't use, coffee mugs you dislike, old glasses, kitchen gadgets that you don't remember how to use, cute little things that clutter your home shelves and drawers space, amazing products on your kitchen shelves that you forgot about.
Creative kitchen decorating to dress up the fridge with wall stickers and paints
Get rid of similar items in the fridge, forgotten in the freezer food, which you can not eat, expired medicines, useless toys from fast food restaurants, napkins, straws, small packages with ketchup, mustard, salt, pepper and candies from restaurants, empty buckets or boxes of ice-cream and cans, electrical timers that do not work, all broken items and appliances, magnets on your fridge you do not need.
Declutter your home,  clutter free decorating ideas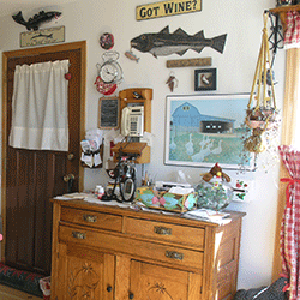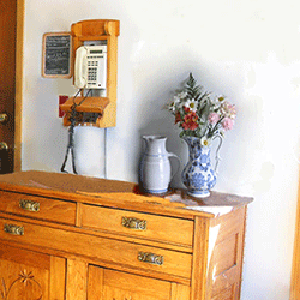 Declutter your home closets
Recycling old shoes for decorating with green plants
Clear your home from clothing and accessories with holes, not repairable or just simply old, worn shoes, worn underwear, single socks, gloves and mittens, – all used clothing from your closets that nobody wears.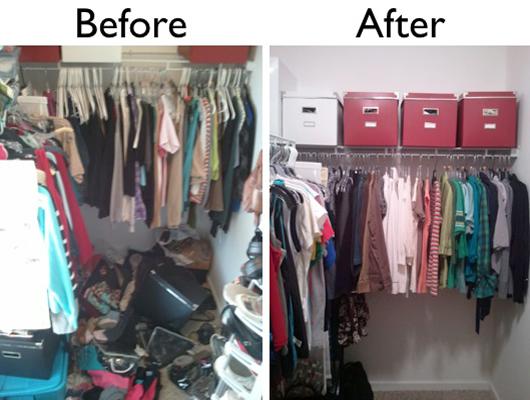 Get rid of clutter from home storage
Get rid of packaging, flexible wire, empty boxes, old paint, which no one uses, old Disney videos, old computer programs for kids.
Home staging game Clutter Hunt
Clearing the clutter after holidays
Clear your rooms from last year flower arrangements, dried Xmas tree, holiday lights and Christmas tree decorations that you never use, old extension cords and sweets leftovers after Christmas or Halloween.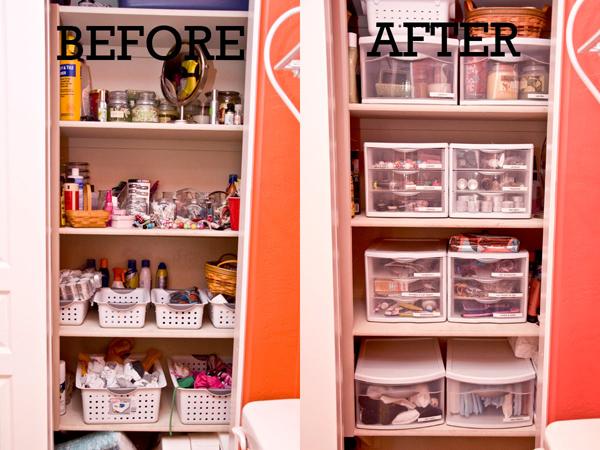 Clutter free decorating ideas
Decorating empty walls with clutter
Get rid of old vases, bottles and glasses, almost burnt candles and useless candle holders, old posters, crafts that you got on flee market many years ago and do not use for your home decorating.
Declutter your home, clutter free decorating inspiration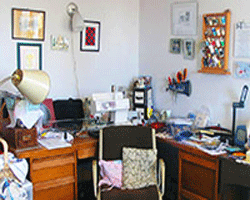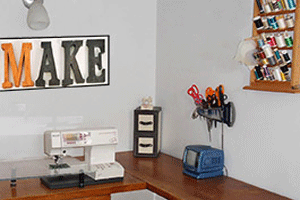 Here are great ideas for kids toys storage and wall decoration with small cars that everyone would love. DIY organizers, like...
and enjoy free articles sent to your inbox