Artistic Christmas Tree, from Spontaneous to Golden Image or Simple Rustic Style

Decorating Ideas

Holiday Decor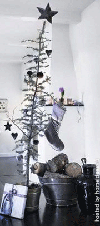 Christmas tree decorating ideas in rustic style
christmas tree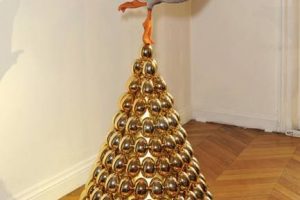 Probably the most spontaneous Christmas tree was decorated in Durham County, Great Britain. Locals labeled Peterlee Christmas tree a disgrace. To their surprise there was a special lighting ceremony, and a popular singer was invited to flick the switch to complete Christmas tree decoration.
The town officials, responsible for providing Christmas tree decorations and organizing celebration events, explained that their unattractive Christmas tree decorating ideas are spontaneous. Just before the tree lighting ceremony they got this Christmas tree and decorations for it, did not have time to send the tree back and decided to use available Christmas decorations for spontaneous decorating.
Ordinary people did not like the spontaneous creation that was missing large Christmas decorations and a tree topper. Some of them were saying that used Christmas tree decorations was an insult to Peterlee. Instead of adding festive holiday cheer, spontaneous ideas created gloomy mood in the town.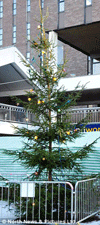 Some people did not mind impromptu Christmas tree decoration and the look of the real tree at all, although they admitted the tree did not look very good. They liked spontaneous eco friendly Christmas decorating ideas, they said. Many people believed there was nothing wrong with being spontaneous, but they got upset, when the local councilor started to complain about thousands of pounds spent on Christmas tree decorations, lighting up the town center and hiring Santa to come and give free toys to children.
Simple Christmas decorating ideas in rustic style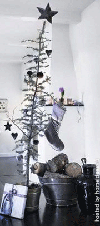 Spontaneous things can inspire amazing decor ideas that bring the art of design, unique style and unique crafts into  Christmas decorating. Spontaneous and surprising Christmas decorating ideas look like unique artworks, when free-spirited artists improvise with textures, shapes and colors.
Simple Christmas decor in rustic style is one of modern trends. Black and white decorating ideas, combined with brown color shades, natural materials and simple handmade Christmas decorations in gray, brown, white and black colors bring extravagant design ideas and rustic elegance into modern homes. Black is always stylish. The mystery of darkness, combined with natural feel and fresh, unique and very artistic Christmas decorating ideas offer unusual Christmas decoration themes that always attract. (Decorating homes for Gothic Christmas)
Decorating design in pagan and rustic style is inspired by the look of real trees, natural tree shapes and modern artistic concepts. Instead of fluffy green branches, that come from a tree farm every year, designers offered Christmas decorating ideas that show true unplanned nature of the tree and unique simplicity of decorating.
Handmade Christmas decorations and table centerpieces in rustic style look casual, simple and symbolic. Christmas decorating ideas in pagan rustic style create an interesting twist and offer an opportunity to appreciate natural beauty, ordinary natural shapes of real trees, feel peaceful balance of neutral colors and enjoy natural material textures.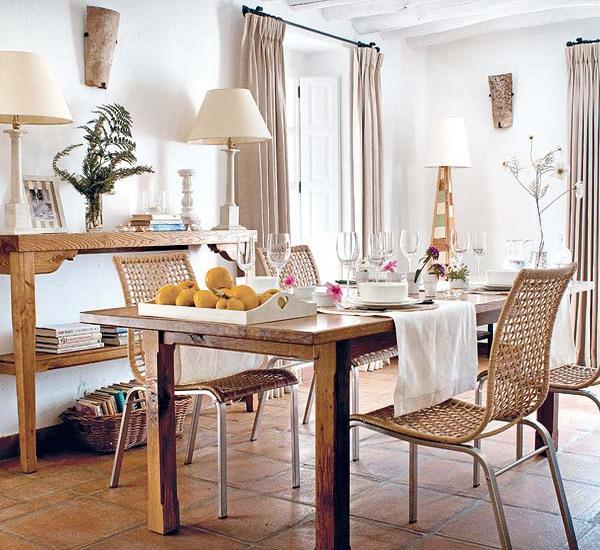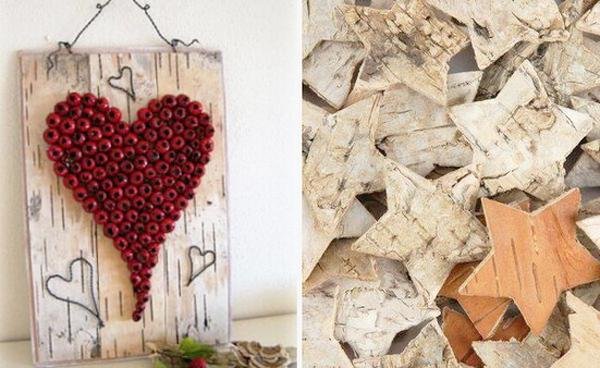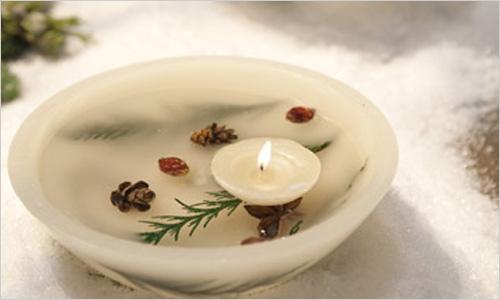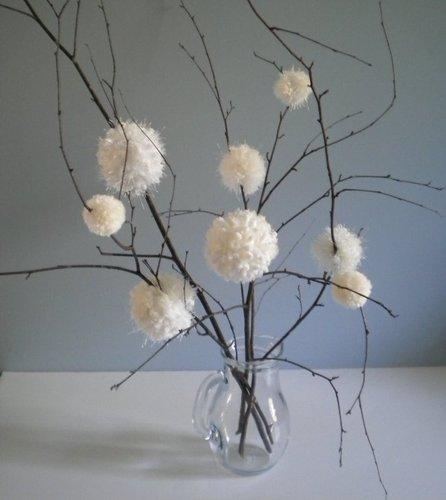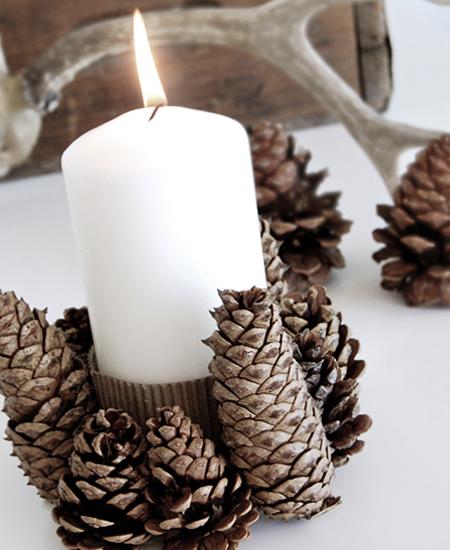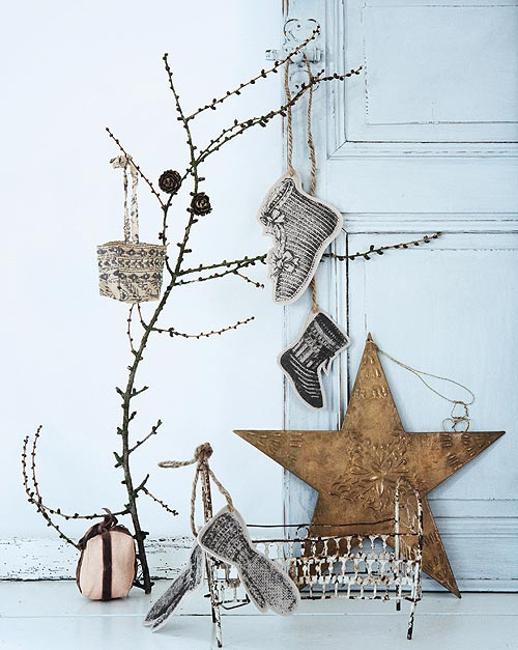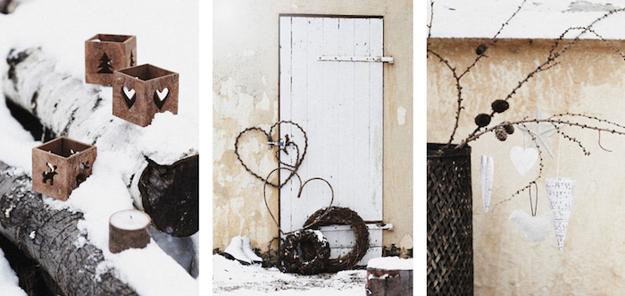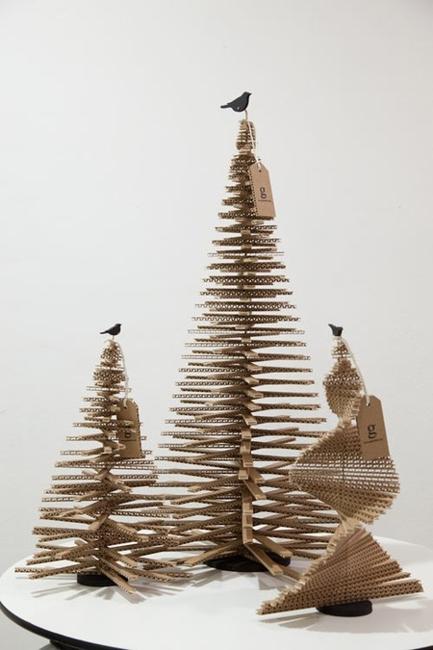 Gray and silver Christmas decorating ideas, black hearts, stars and ribbons on gifts create unique atmosphere of pagan style Christmas decor. Black candles and dark chocolate, offered to guests, create a mysterious and magical atmosphere to enjoy unique and simple Christmas decor in rustic style.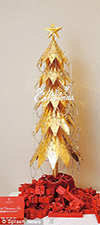 Gold Christmas tree
Japan is still the leader in the most expensive and the most artistic golden Christmas decorating competition. 24k gold miniature tree was displayed at the Ginza Tanaka jewelery shop in Shinsaibashi, Osaka.
Miniature Christmas tree was decorated with more than 200 diamond, pearl, gemstone and golden jewelery items, weighted about 45 pounds and worth more than $2 million dollars. There is no doubt this mini golden tree decoration is the most expensive artistic statement in the world.
Creative decorating ideas
Blue gift of roses with personal notes on the petals
Home bar sets, modern bar furniture
The biggest Green decor idea for eco friendly Christmas
More from the art of decor

Throw pillows in various colors, designs, and patterns are one of the easiest ways to refresh your room design and inject...
and enjoy free articles sent to your inbox