Recycling Clothing from Closets for Contemporary Textile Sculptures and Decorative Pillows
---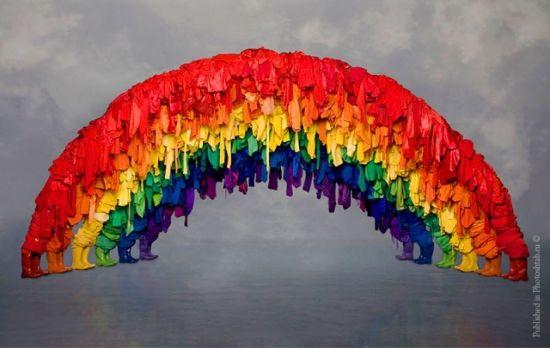 Colorful sculptures made with used clothes, recycling textiles and fabrics
A lot of useless things are collected in every closet or home wardrobe. Stuffed with old clothing closets looks small and unkempt. If you decide to get rid of clutter, organize your closet and start clutter free life, or if you want to sell your property and need to declutter your house, simple changes bring an amazing improvement.
Old clothing can help others or can be recycled. Cleaning of clutter provides material for contemporary textile sculptures made of used clothes. Artists recycle jeans and old clothing and create impressive textile  installations from second hand clothes. Carefully folded and stacked used clothes and textile look colorful and entertaining.
Contemporary textile art works take the form of wedges, columns, walls, curves and interesting enclosures. Creative second hand textile installations, that look like large geometric shapes, encourage people to get rid of clutter and recycle jeans and old clothing from their cluttered closet shelves.
Textile sculptures helping declutter homes and recycle old clothing
Contemporary textile sculptures, second hand clothing
New York artist Derick Melander, www.derickmelander.com/ explained his way of dealing with used clothes. His approach to design of old clothing and second hand textile is creative and unique way to recycle jeans and old clothing.
Each design, made of second hand clothes, feels personal. Old clothes show wear, fade, stains and stretches that say a lot about people who had these old clothing before.
One textile sculpture may require up to two tons of second hand clothes. Huge contemporary  unique designs demonstrate that people continue clearing of clutter their closets regularly. Artists say that used textile sculptures are a unique way to interact with people by old clothing that can tell stories about people's busy lives, work and interests.
Recycle jeans and old clothes for art
Contemporary second hand textile sculptures are a new way of finding the connection between the personal life and the world outside. Artists create textile installations that recycle used clothing from closet shelves and give a chance to look at the conflict between the self and the society. Old clothing is recording people presence in the world. Second hand textile installations are tracing people activities, characters and preferences.
Used clothes are folded to exact dimensions, slowly builds the textile sculpture. Each contemporary design made of clutter has its own color scheme and texture. To design of clutter, the sculptor sorts old clothing and textile for sculpture not only by color, but by gender also. Old clothing connect together with shirt sleeves, pant legs and belts to form second hand textile sculpture.
Second hand clothing installations
Folding used clothes and stacking add layers of a certain meaning to each design made of old clothes, says the contemporary artist.  Used clothing items have spots and hand-sewn repairs. Some of donated to recycle jeans and old clothing have names written inside the collar or belt.
Old clothing and second hand textile garments feel like a collective portrait of the society. Old clothing and second hand textile garments get compressed to shape the design the society is creating.
Contemporary textile sculptures symbolize the conflict between a person and the society. And maybe the inner conflict with the person inside for whom getting rid of clutter from the closet became a problem.
Kids room decorating with clutter
Each contemporary textile sculpture is made of used clothes and feels personal. Each textile installation represents people, symbolizes a single life and the society, reflecting intimate personal moments and the world events.
Unique textile sculptures and art installations
These amazing, colorful and impressive textile sculptures and art installations are made of used clothes also. Guerra de la Paz, www.guerradelapaz.com/ is the composite name of Cuban born, American artist duo Alain Guerra and Neraldo de la Paz, who have been collaborating since 1996. The artists are based in Miami.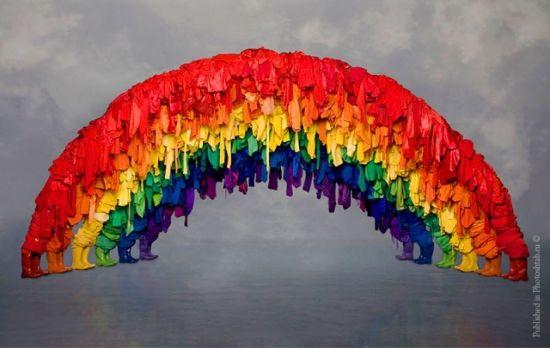 Their artworks reference the politics of modern conflict and consumerism. The artists often use old clothing to build their sculptures turning the second-hand goods and discarded items into contemporary art installations.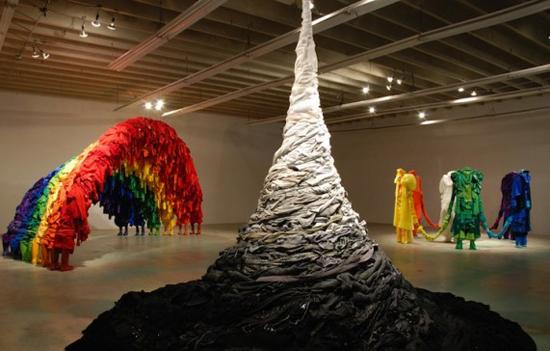 Recycle jeans and old clothes with sleeves for decorative pillows
Another smart idea that helps to declutter homes is to recycle jeans or old clothing with sleeves, making soft cushions or Alphabet Pillows. Old clothing, like shirts, dresses, jeans and jackets can be used to decorate home and get rid of clutter. Pillow designs are made of closet clutter. Cute cushions with buttons and pockets offer functional, inviting and unique home decorations.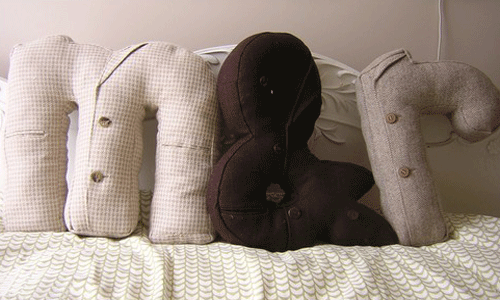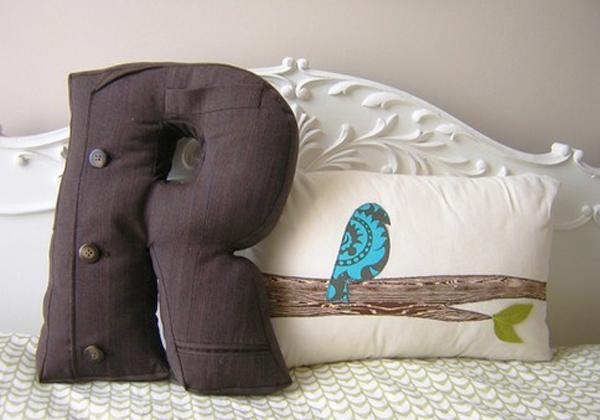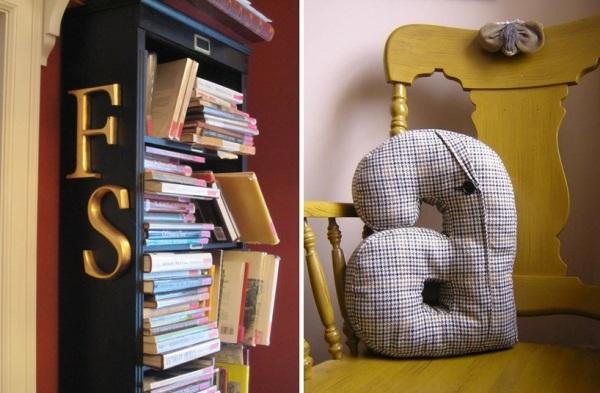 Home decorating ideas
Home staging tips for the room with aquarium
Paint colors for home staging, cream beauty
Modern bedding collections, bedroom decor themes for eco friendly decoration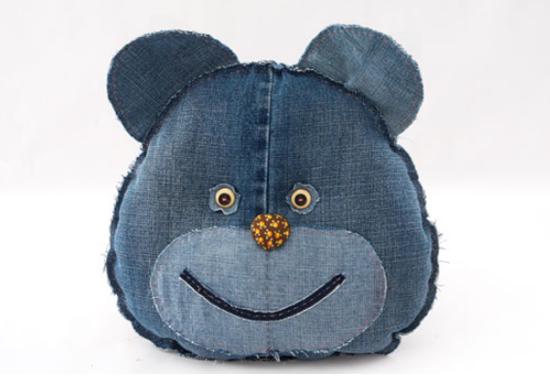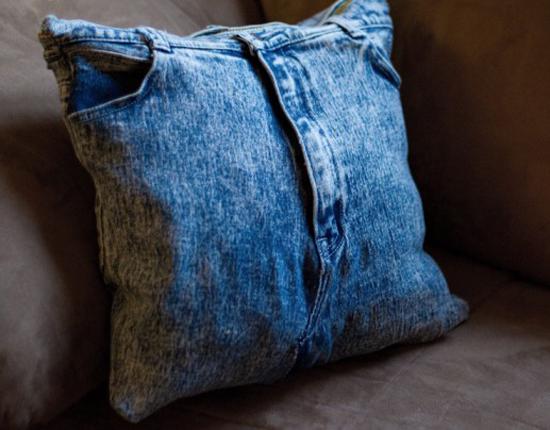 More from home staging tips

Modern living room designs that are cozy and warm offer comfortable spaces to spend evenings in late fall, winter, and early...