Unique Furniture Designs Recycling Tennis Balls for Playful Seats

Clutter or Treasure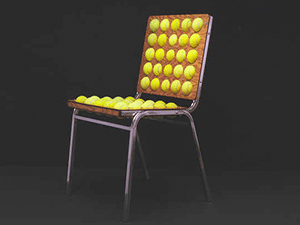 Unique furniture design for modern homes, designer furniture
furniture design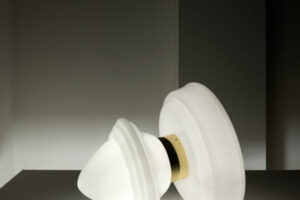 Tennis balls are surprising for modern chairs that bring unique texture and softness into colorful and playful furniture design. Original designer furniture made with tennis balls is great for kids' playrooms. Also, tennis balls furniture looks fantastic for tennis courts, gyms, and outdoor home decorating in dry climates.
The HEX Tennis Collection is an excellent example of recycling tennis balls after tournaments. These creative recycling and furniture design ideas reflect the designer's childhood memories of having fun in rooms and pools filled with soft-colored balls. Recycled crafts and furniture design ideas are great ways to show responsibility for the environment.
When I learned about the short life of a tennis ball, I immediately knew it was fate- American architect Hugh Hayden said. His eco-friendly green ideas for recycling tennis balls helped create attractive and unique furniture designs. The contemporary furniture pieces, a glass top table, and a chair made of used tennis balls look impressive, playful, and inspiring.
Unique furniture made with tennis balls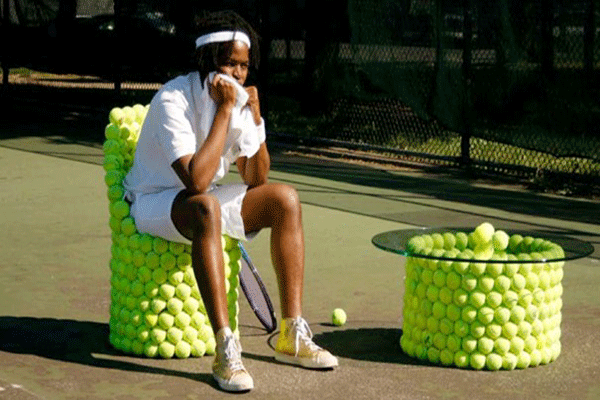 These contemporary, original, and unique furniture designs reuse and recycle tennis balls collected on tennis courts in New York. Each outdoor furniture piece requires 8 to 16 hours of work. Tennis balls get connected with a thin polyester rope for a solid and flexible design.
From log to keyboard stools and stylish chairs
Home design ideas from artistic engineer
Glowing design idea from the ocean floor
Here are the pictures of designer furniture made of colorful plastic balls, the tennis ball stool design, and other contemporary chairs made of 50 tennis balls by designer Will Holman.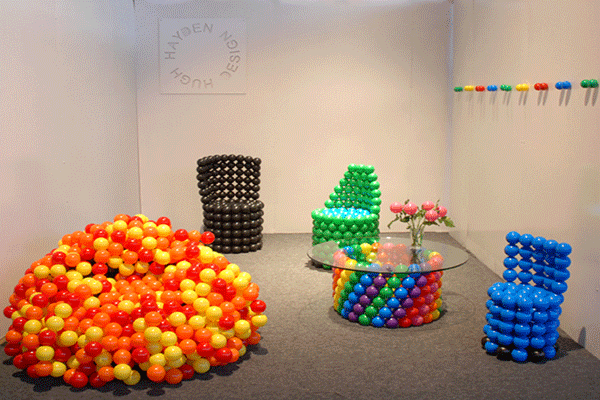 Recycling tennis balls for contemporary furniture
Interior designers and their chairs
The unique furniture recycling tennis balls consists of surprisingly ergonomic and attractive chairs and glass top tables. With a slightly bent back, the contemporary chairs are comfortable and stylish. Now the furniture designer plans to make a sofa made of used tennis balls.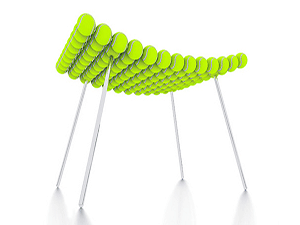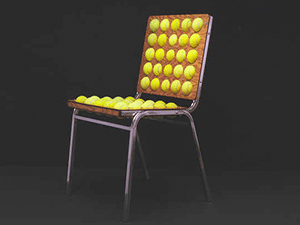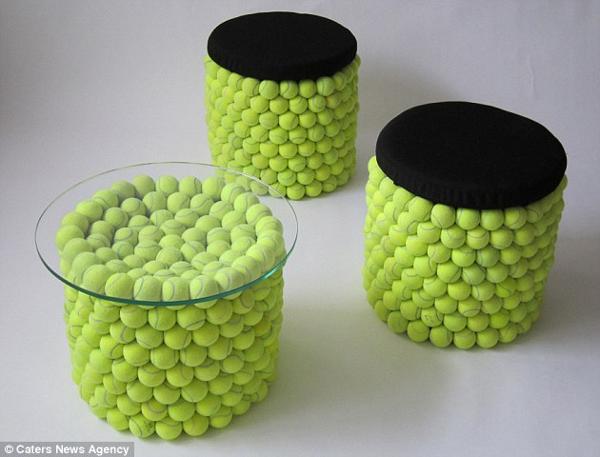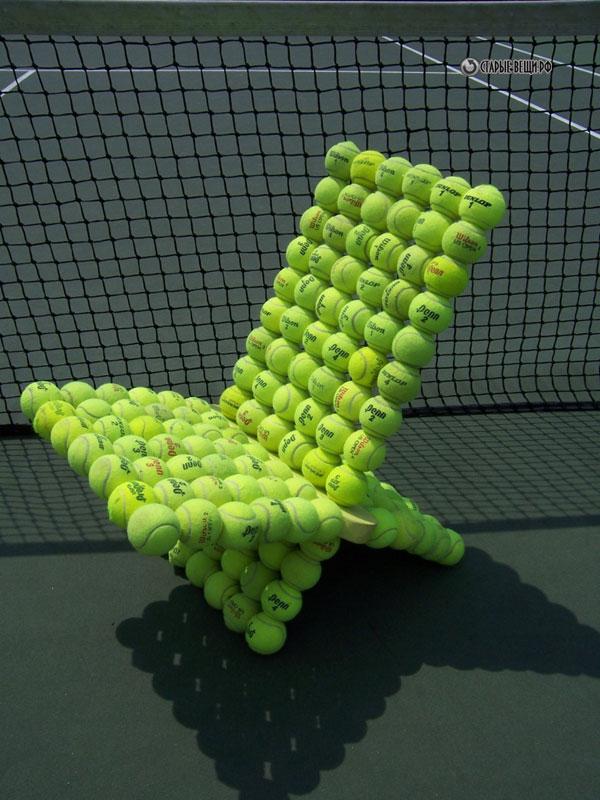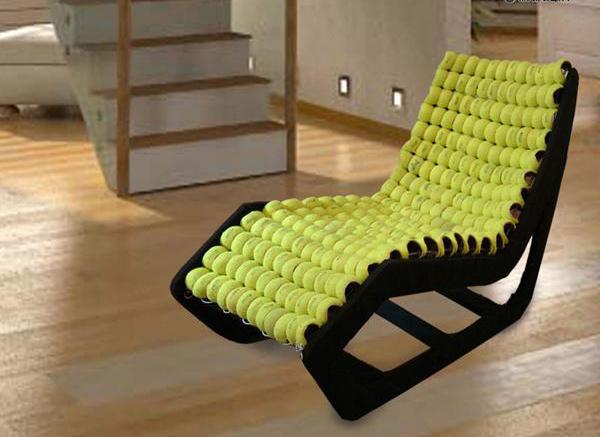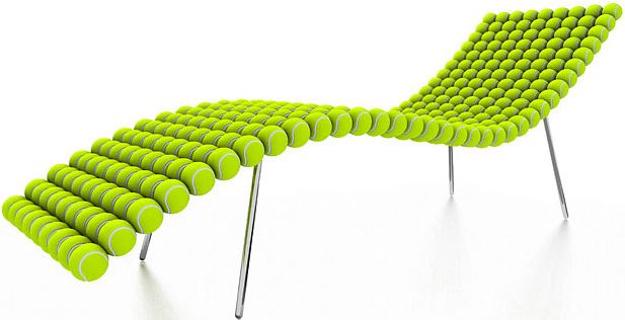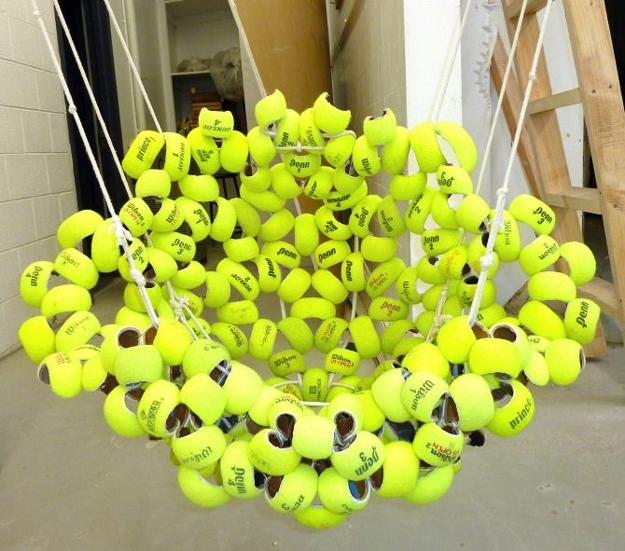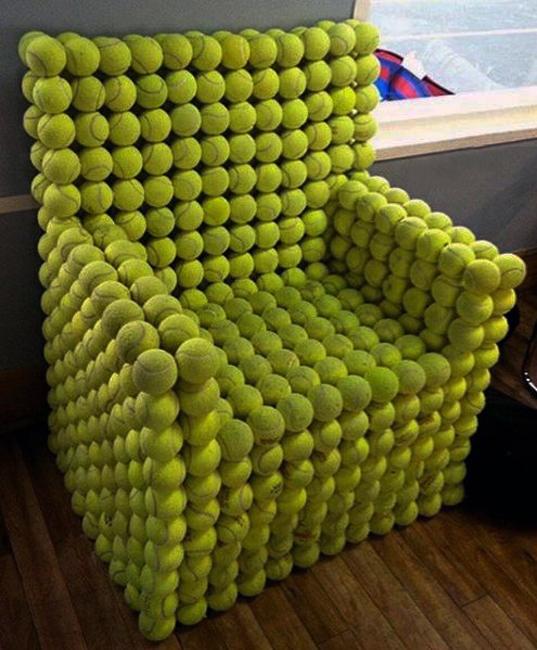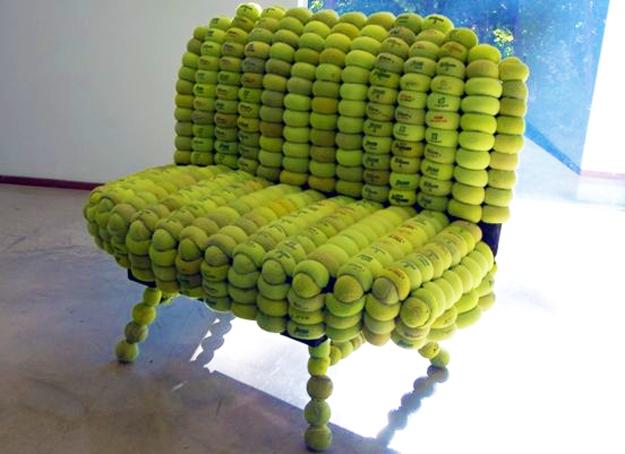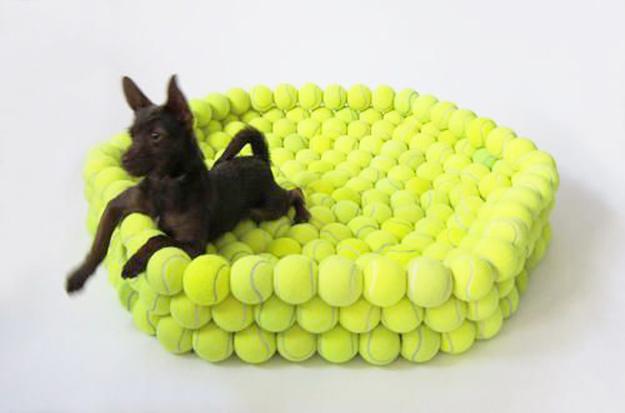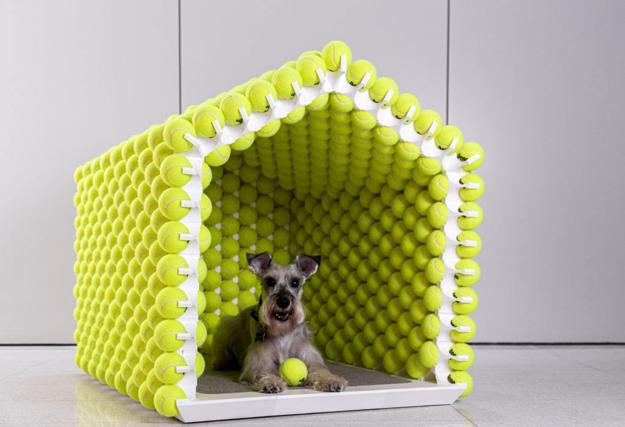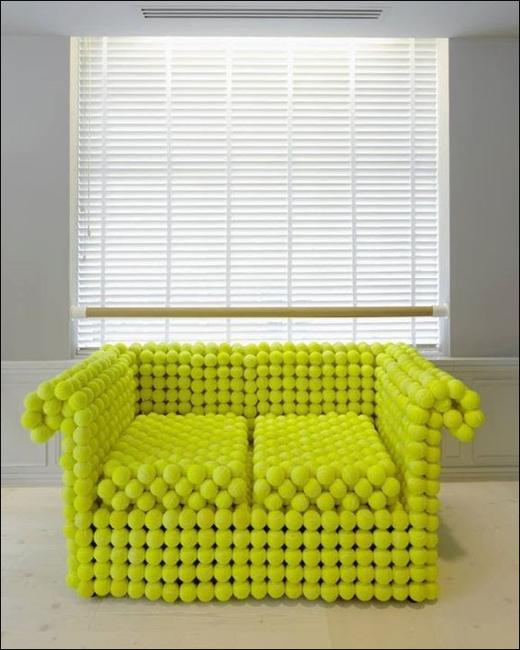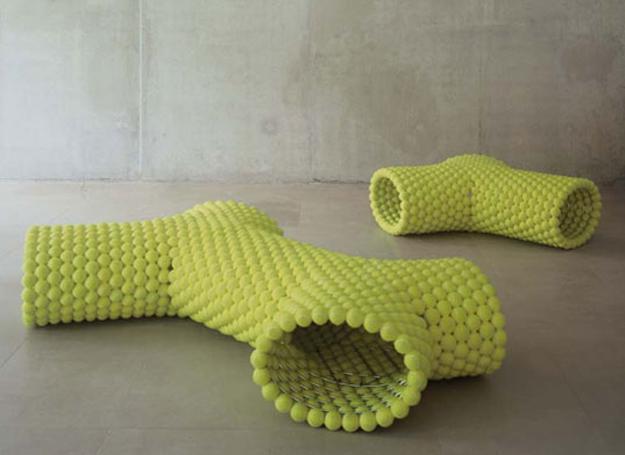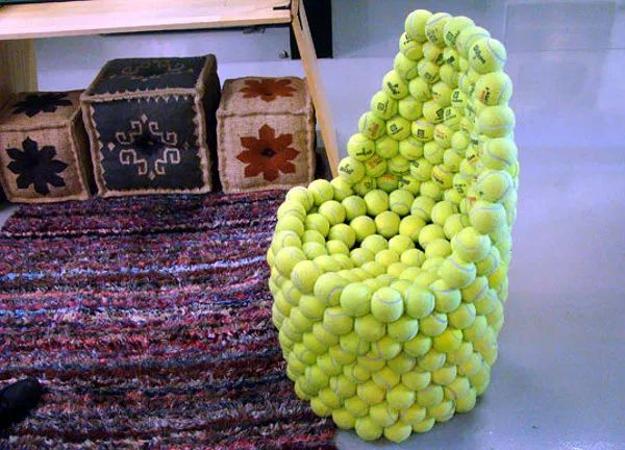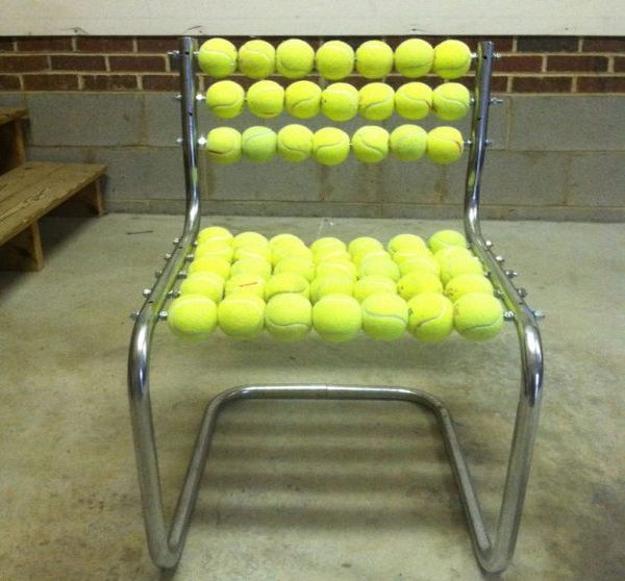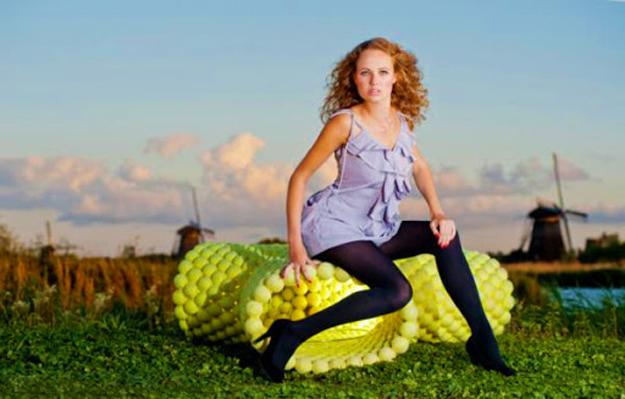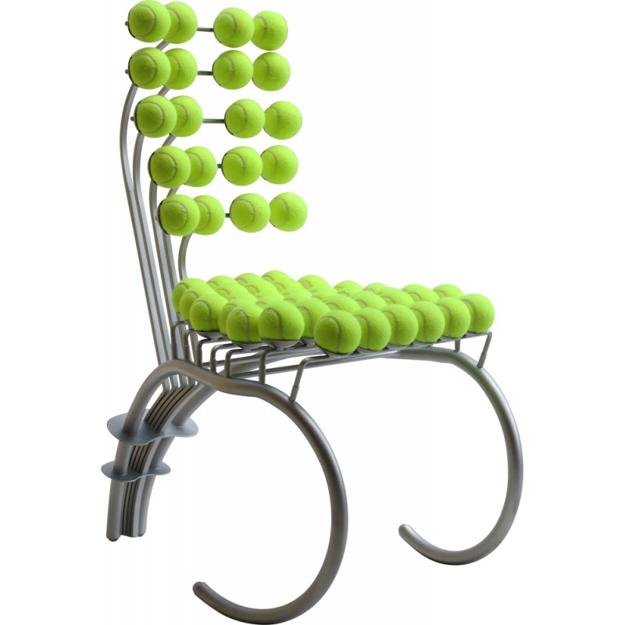 More from unique furniture

Recycling is a creative, Green, modern way to create something new, exciting, original, stylish for your home interiors. Do-It-Yourself projects are...
and enjoy free articles sent to your inbox