Year of Rabbit, Feng Shui Color Schemes

Feng Shui Home

Purple and Pink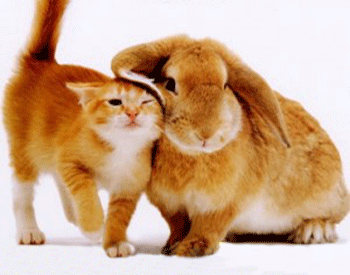 Golden Rabbit and Cat, Chinese astrology symbols, decorating to Feng Shui home
feng shui color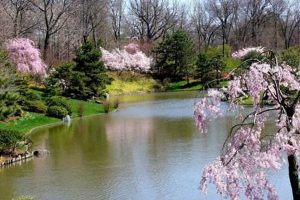 The Year of 2011 is the Year of the Rabbit (or the Cat), which begins on February 3, 2011 and ends on January 22, 2012.  If you practice Feng Shui, there are three secrets of success in new lunar year 2011: your faith in God, following Feng Shui home decorating recommendations and hard work. These elements should bring harmonious and loving relationship into your life in the year of the Rabbit (or the Cat.)
Lucky Feng Shui room color schemes and traditional Feng Shui cures in a combination with your kindness, sharing and optimism will help avoid problems in 2011. Feng Shui room decorating consultants say that having garlic in the house are good for abundance. Eating garlic is good for your health, kitchen decorating with garlic helps Feng Shui kitchen and attract positive changes and happiness. (Modern kitchen color trends)
The Years of the Rabbit (or Cat) are … 1999, 2011, 2023 … Rabbit years are different and change every sixty years five times, – Water Rabbit, Wood Rabbit, Fire Rabbit, Earth Rabbit and Metal Rabbit. 2011 is the year of the Rabbit which has Metal symbol, and many Feng Shui practitioners say that 2011 is the year of the Golden (white-golden) Rabbit. (Feng Shui home colors and symbols)
Golden Rabbit and Cat, Chinese astrology symbols, decorating ideas and Feng Shui colours
Lucky Feng Shui color
As for the lucky color, anything near gold is good for 2011 year of the Rabbit (the Cat.) Room color schemes that include purple , white and golden tones are the best and luckiest interior design color choices to Feng Shui home  in 2011. (Decorating with purple color, room color schemes)
Following Feng Shui room decorating recommendations, selecting right room color schemes, Feng Shui cures and maintaining positive life attitude are ingredients of success in 2011.
Interior decorating for the year of the Rabbit (the Cat) should be calming and cozy. The Rabbit and the Cat do not like dramatic changes and conflicting interior decorating solutions. They are quiet animals. Interior decorating ideas have to create comfortable and peaceful rooms in 2011. (Matching interior paint color schemes)
Lucky Feng Shui color, purple color schemes to Feng Shui room in 2011, the year of the Rabbit
Feng Shui room color schemes for 2011
White, yellow and golden tones with metallic shimmer are great for modern room color schemes in 2011. Silver-white and golden-white room decor accessories help create bright and light interior decorating design for the year of the Rabbit (Cat.)
Good Feng Shui room color schemes include white shades, dark and light purple tones with golden colors for details. Choosing one main color, you can add pale blue, pink, lilac or dark purple to Feng Shui room and attract success and happiness. (Decorating interior in sky-blue)
Modern interior decorating accessories, purple and golden color schemes to Feng Shui room
Decorating color schemes that include light brown, beige and orange tones are great for creating comfortable and warm home interiors in 2011. (Orange decorating color schemes)
Trendy brown-purple with golden color schemes are perfect for stylish interior decorating ideas that Feng Shui room interiors and create interesting and attractive homes.
Modern room color schemes:
5 modern decorating color schemes
7 popular decorating color combinations
Modern pink decorating color
Modern interior decorating ideas, lucky Feng Shui color is purple, stylish bedroom color schemes

Turquoise, white, and green Christmas colors are an excellent choice for winter holiday decor. These beautiful home decorating ideas from Penney&Company...
and enjoy free articles sent to your inbox