Modern Color, Honeysuckle Pink Color Decorating

Interior Design Ideas

Purple and Pink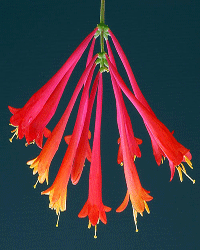 Red-pink Honeysuckle flower, interior design inspiration
color trends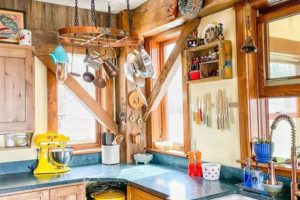 Red-pink hue Honeysuckle is the color for 2011 design. The color symbolizes pleasant and happy life. In stressful times people need something bright, attractive and stimulating to lift their spirits. Honeysuckle red-pink color looks captivating and stimulating. Bright reddish pink color tone is perfect to support and energize people now, Pantone Color Institute experts say.
As red-pink Honeysuckle tone is announced the color of 2011, Pantone 18-52120 color will be included in stylish pink color schemes in fashion and interior design next year. Many decorators will select modern pink color for interior design ideas to add trendy accents to stylish room decor. Bold red-pink color design will be the symbol of bright, vibrant and pleasant life.
Famous fashion designers have used this rich pink color shade in their collections for spring-summer 2011. Pink interior design color will decorate rooms with stylish painting ideas, wallpaper designs and home decor accessories in 2011.
Modern interior design ideas, red-pink home decor with green
Pink color psychology
Captivating pink interior design ideas must give people confidence and strength in difficult times. Bold and elegant pink color schemes that include Honeysuckle color, are supposed to help fight stress, elevate mood and positively stimulate people to solve everyday problems.
Red-pink color schemes look warm and exciting. Pink color design eliminates sadness and melancholy. Modern interior design ideas, that include beautiful Honeysuckle tones, work well with warm red, optimistic orange and happy yellow colors, offering welcoming color design spectrum for stylish and energetic contemporary home decorating.
Red0pink Honeysuckle flower, interior design inspiration
Modern interior design ideas, red-pink home decor color 2011
The intensity of Honeysuckle reddish-pink color lures and attracts, creating dynamic interior design ideas with bright pink home decor accessories or pink paint colors. Pink color schemes feel very romantic also. Honeysuckle pink color tone looks fresh and appealing to both women and men.
Pink interior design ideas communicate happy and relaxing life. Optimistic and vibrant pink color schemes are great for gorgeous room design. Striking and impressive, even small home decor accessories create eye-catching and exciting color design details.
Modern interior design, red-pink home decor, color trends 2011
Pink paint colors, wallpaper designs, stripes, geometric or floral decorating fabrics are welcoming and festive dining room or living room design ideas. Pink decor accessories, tableware, silk flower arrangements, glasses, candle holders, tablecloth and napkins, create romantic atmosphere at the dining table.
Pink color schemes are wonderful for modern kitchens and bedroom designs also. Bold pink color schemes with soft yellow, red, purple, light blue, beige, cream, white, black or gray offer various beautiful interior design ideas for room decorating. (Matching interior design colors, furnishings and paint color schemes)
Modern interior design, wall decorating ideas
Pink interior design ideas are great for small apartments and large room decorating. 2011 interior design color adds fresh accents and style, creating new look and modern room decor.  Old furniture pieces, bathroom or kitchen cabinets, painted pink colors, will look very different, fresh, stylish and attractive.
The color for 2011 is intense, bold and rich. White and off white shades with modern pink paint colors or pink wallpaper designs will create softer room design. Modern interior design ideas that include natural green, light blue, shades of gray and modern pink paint colors offer harmonious color schemes for color-balanced room design.(Look at interior design and room colors that change with lights)
Pink wallpaper and bathtub, modern interior design
In 2011 men will like shirts, ties, modern pink stripes on upholstery or curtains fabrics, women will enjoy bold pink clothes, shoes, handbags and elegant pink interior design ideas, like pink cushions, pink paint colors or pink bedding sets.
Modern pink color decorating ideas:
Wall decorating, pink and purple poppy
Pink Bomb chair design for chic decor
Pink bedding color symbolism
Modern interior design, pink paint colors

Here are great ideas for kids toys storage and wall decoration with small cars that everyone would love. DIY organizers, like...
and enjoy free articles sent to your inbox