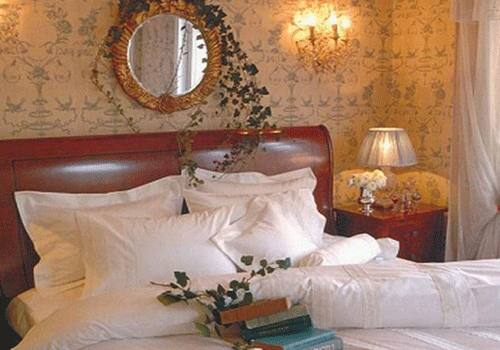 White bedding linens, percale sheets, sleep pillows and duvet
How do we feel when we look at our bedding? Peaceful or anxious? Ready for a stormy night of love or lacking energy? Do you know that people subconsciously react to bedding colors and fabric patterns? Scientists say that the majority of people are visual. Eyes are the main channel for obtaining information. Bedroom colors and bedding fabric patterns awake particular emotions and cause certain reactions.
Bedding fabric patterns and bedroom colors dramatically influence our mood and health. Learning about how bedroom decorating ideas, bedroom wall colors, bedding set colors and fabric patterns affect our mood can help choose stimulating or relaxing, matching interior design color schemes for coordinating bedroom wall paint, wallpaper patterns, bedroom decor accessories and modern bedding sets for creating personal, pleasant and elegant bedrooms.
Purchasing a few modern bedding sets in different colors allows to add different bedroom decor themes, color combinations and fabric patterns your interior decorating. You will be able to change your bedroom decor every season, setting perfect atmosphere for rest and meditation, good sleep and sweet dreams, or love and romance.
Bedding fabrics and color psychology for bedroom decorating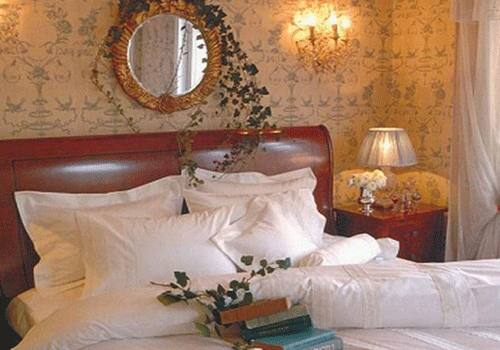 White bedding sets
White is the color of innocence. White bedding fabric looks classic, fresh and stylish. White bedding sets and room decor accessories, soft white wall paint and wallpaper patterns strengthen the body and increase energy.
White bedding sets and curtains feels soothing. Soft white bedroom colors accelerate the process of falling asleep. Light bedroom decorating ideas, white room decor accessories, white paint colors or wallpaper patterns, window curtains, bedroom furniture upholstery fabrics and white bedding sets help people who suffer insomnia to relax and enjoy good sleep.
Light blue bedding sets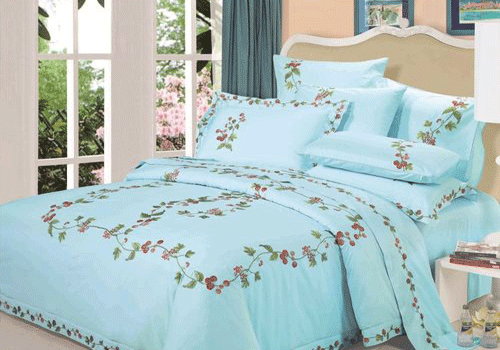 Light blue is the color of blissful sleep, according to ancient Feng Shui bedroom decorating experts. Light blue bedroom decorating ideas, including light tones of blue wall paint, wallpaper patterns, window curtains, light blue bedding sets and small room decor accessories in pastel and pale blue color tones, create positive energy and pleasant, comfortable and peaceful, modern bedroom decor.
Modern bedding collections and bedroom decor themes
Sky blue bedding sets and light blue wall paint or wallpaper patterns make bedroom decorating feel calming and pleasant. Light blue bedding sets promise good rest and sweet dreams. Light blue are perfect colors for quiet and tranquil bedroom decor. Sky blue color, selected for modern bedding sets, is particularly helpful for people who suffer nightmares. Light blue bedroom decorating ideas heal the soul and the body. It is believed that light blue bedding fabric and wall decor help fight throat infections and inflammatory diseases also.
Green bedding sets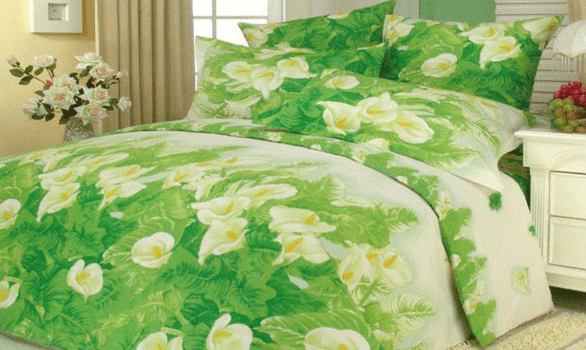 Green is the color symbol of relaxation. Forest green color tones of modern bedding sets add freshness to bedroom decorating ideas. Attractive room decor accessories and modern bedding sets in soft pastel and light green colors bring airy feel, lightness and tranquility into bedroom decor. Relaxing green bedding sets help people unite with the nature and enjoy emotional balance.
Most popular blue-green home decor colors
Brown green bedding sets
Brown-green bedding sets and comfortable bedroom decorating ideas that include wooden furniture in brown colors, light brown or green wall paint or wallpaper design and brown-green bedroom decor accessories, combined with cream or crispy white home accents, promote complete relaxation.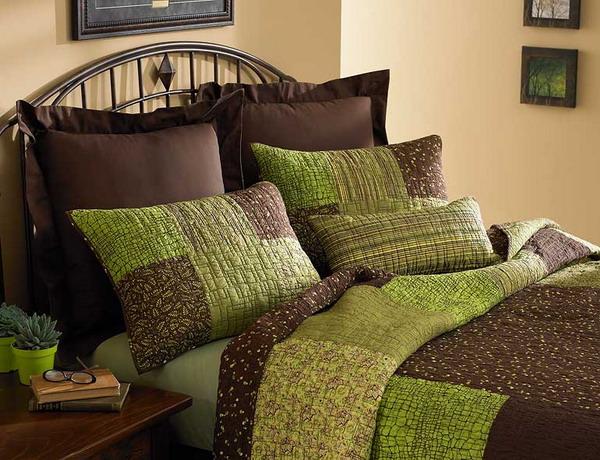 Green bedding fabric patterns feel natural and help people wake up fresh and feeling rested in the morning. Green bedroom decorating ideas, especially room decor accessories and bedding set designs, inspired by the nature are great for calming modern bedroom decorating in eco style. Light green paint colors and wallpaper patterns are excellent bedroom decor ideas that support decorating themes in eco style , helps relieve muscle tension and cure headaches.
Cream paint colors for home staging
Yellow bedding sets
Bedding sets in yellow color are happy and cheerful.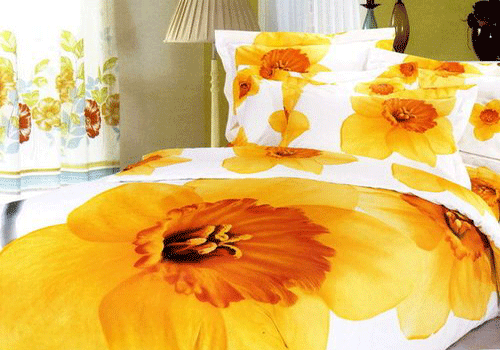 Orange bedding fabrics
Orange bedding sets are a wonderful choice for adding optimistic and energetic accents to modern bedroom decorating ideas.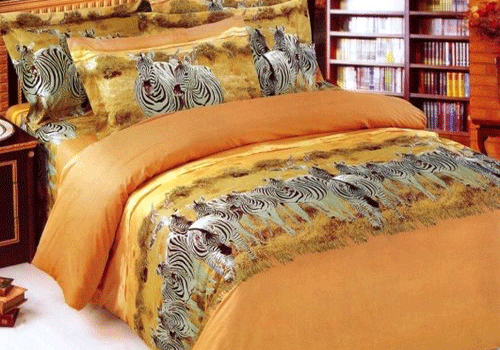 Red bedding linens
Bedding linens in red colors bring passion and dynamism into modern bedroom decor.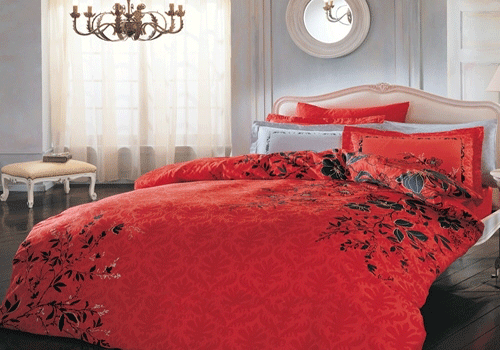 Pink bedding fabrics
Pink bedding sets look soft and trendy, symbolizing tenderness, romance, love and affection.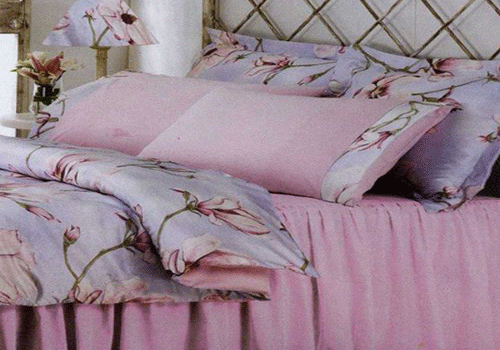 Brown bedding fabrics
Brown bedding sets add comfort and stability to modern bedroom decorating.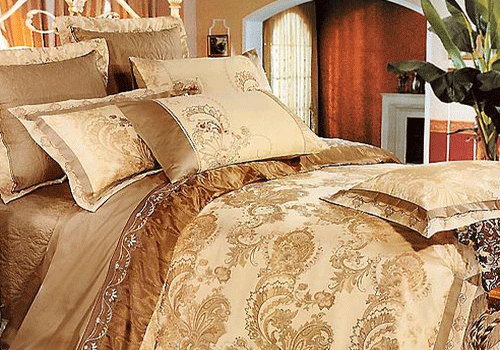 Black bedding fabrics
Black bedding sets are classy and sophisticated.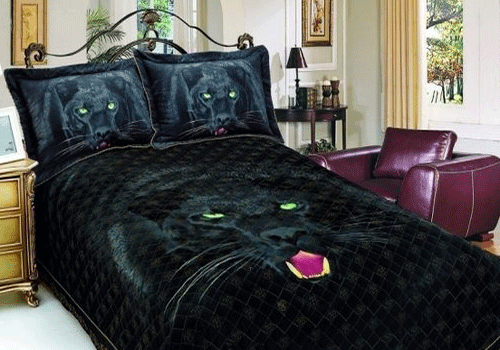 Purple bedding linens
Purple bedding fabric brings mystery and charm into bedroom decor.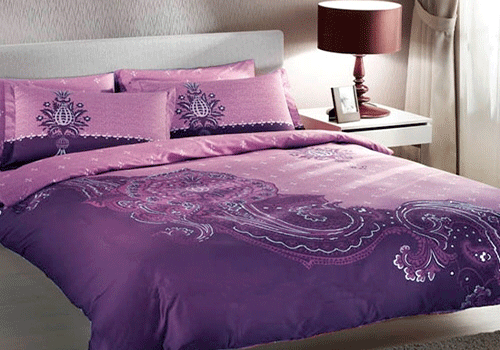 Dark blue bedding sets
Dark blue bedding sets symbolize peace, creating tranquil modern bedroom decor.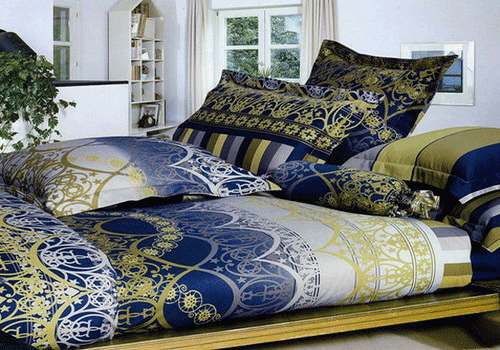 Gray bedding fabrics
Bedding sets in gray color tones look elegant and neutral, perfectly matching existing bedroom colors.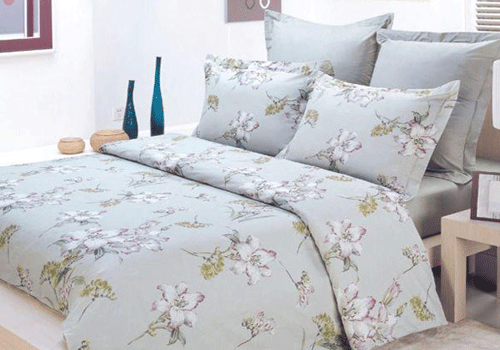 Home textiles and fabric prints are stylish ways to personalize modern interiors and give a touch of style to any room...