Resourceful Ideas for Fun Storage and Wall Decorating, Recycling Bikes Parts

Green Design Ideas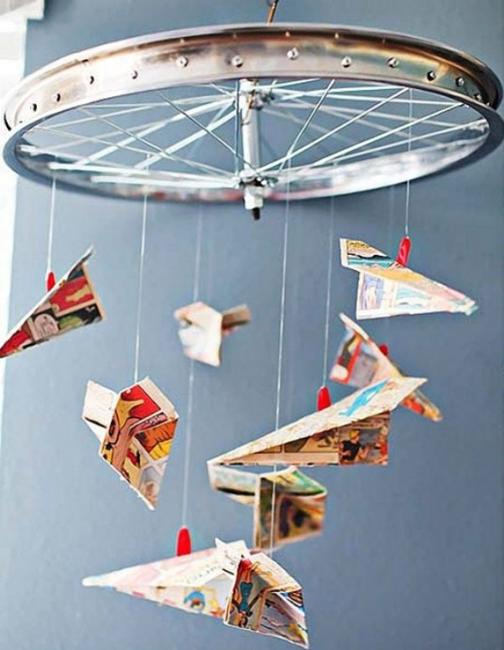 Metal wheel rim with paper planes
wall decorations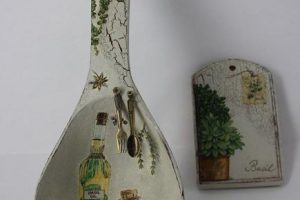 Bicycles turn into home decorations when people combine them with lights and wall shelves. Wheels look attractive on walls and under ceilings, offering innovative and fun ways to store different things. Here are playful ideas for storage which give a new life to a bike and its parts. Lushome created a collection of original ideas to maximize spaces and decorate with bikes.
Walls, niches, and closets are unexpected places for storing bikes. When lights added, a bicycle transforms into an original wall accent that adds character to the interior design. A balcony or entryway closet make an excellent home for a bike, but wall niches and small spaces around your house offer great places to store your bike also. You can create a mural that reminds of a bicycle when it is away. A modern shelf with contemporary lights can beautifully highlight your bike when it comes back home.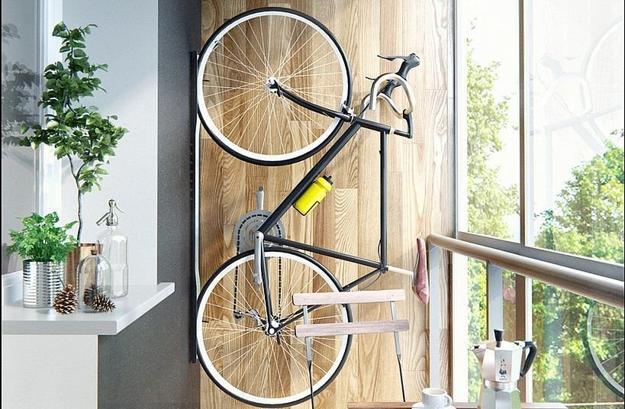 The living room wall is another original place for storing your bike, surrounded by small accents or artworks. Handle bars makes excellent wall hooks which look attractive in a mix with old bike wheels. Bicycle frame tubes are perfect for hanging jackets and handle bar hooks are useful for keeping bags, jewelry, hats, and scarves.
22 space-saving bike storage ideas for sports enthusiasts
Bright ideas to recycle bike parts for lighting fixtures
Decorative ways to store bikes indoor
Skilled hands make fabulous decor accessories and home organizer while recycling bike parts. Wheel rims create beautiful displays with pictures and can work as kitchen organizers for pans and pots. Chains provide an unusual material for original metal art, holders, and stands. Pedals turn into hooks. Painted bright color designs create bold decor accessories and add functional items for storage and organization.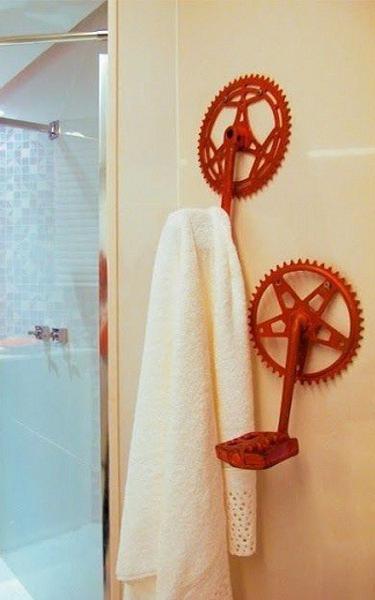 People reuse and recycle all parts of old two-wheel friends. Check out the fun ideas for recycling bike parts. Steal the look and make similar wall decorations, or create unique designs for your office and home.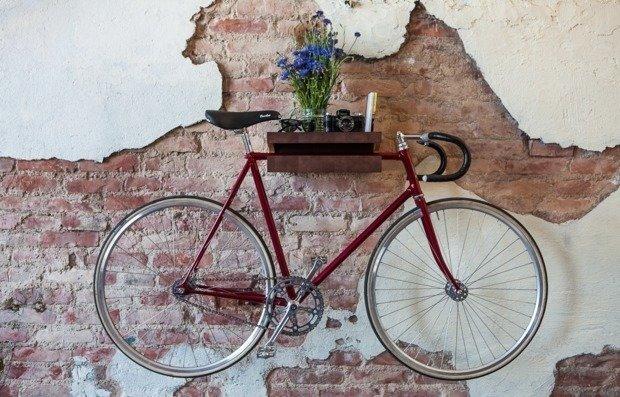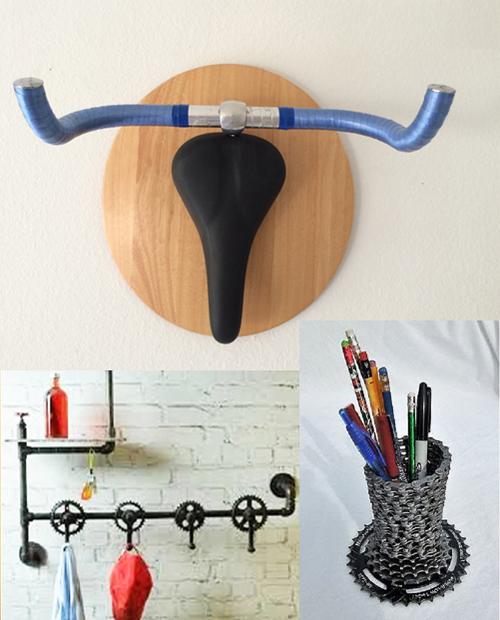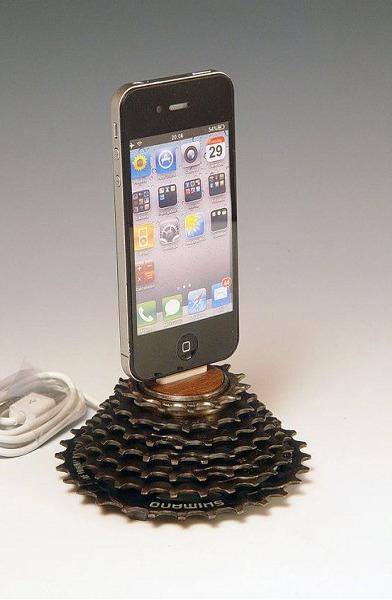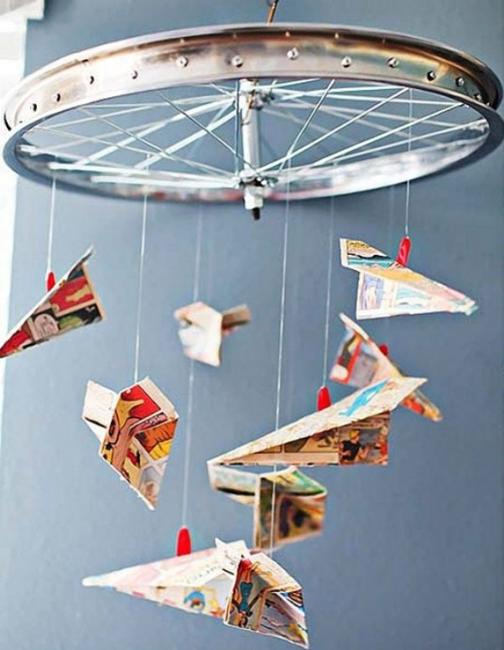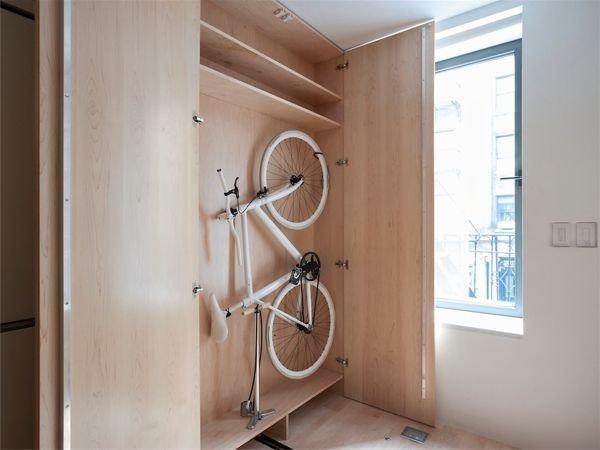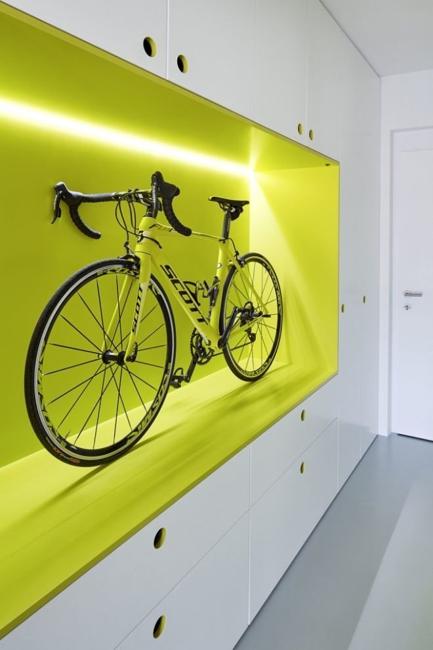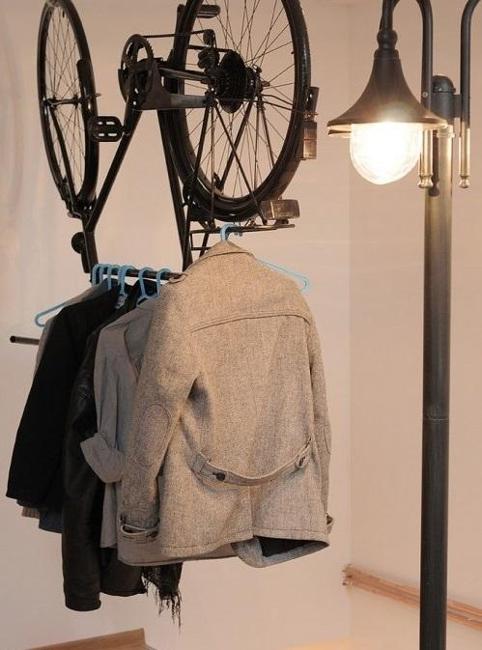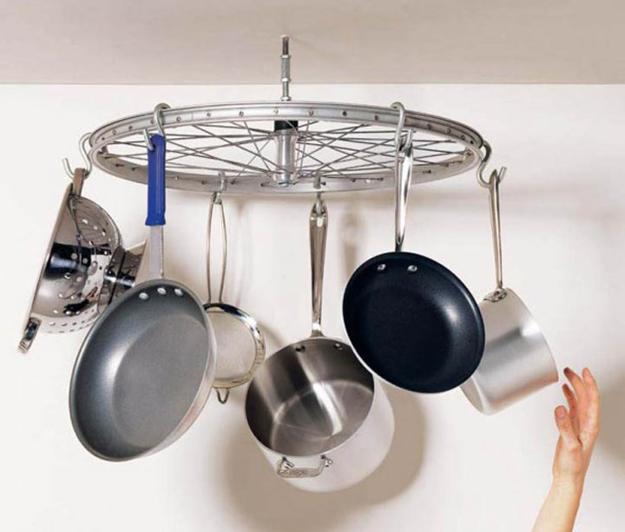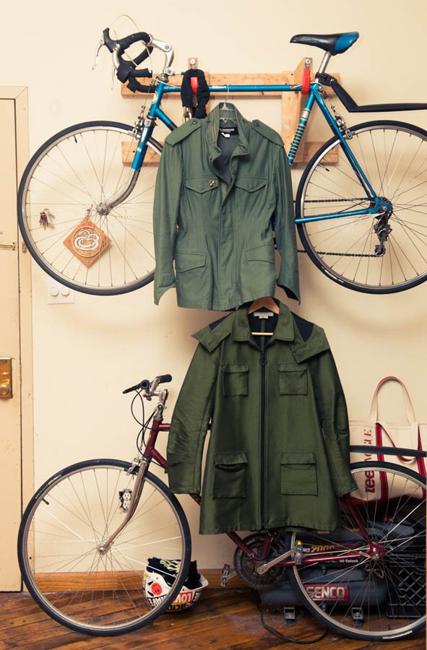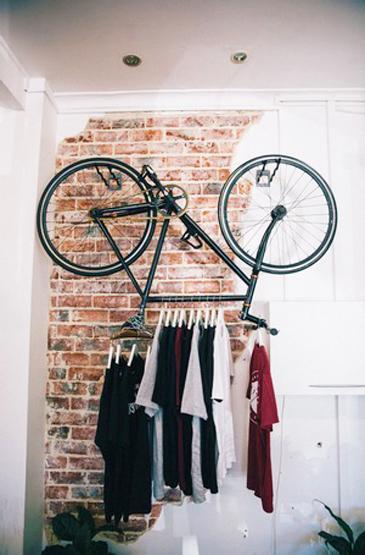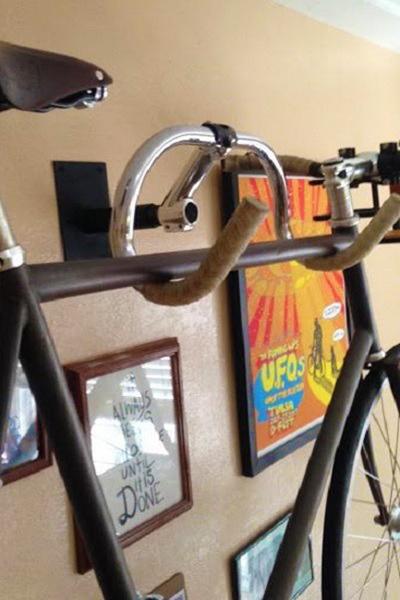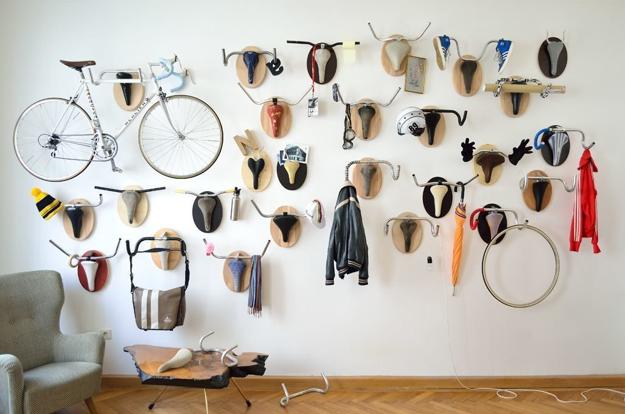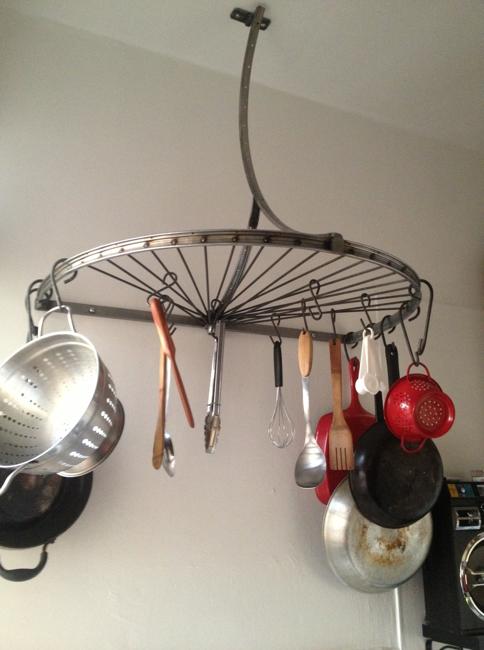 Creative Easter ideas offer many quick and easy techniques for spring eggs decoration. Instead of dyeing eggs, try decoupage turning Easter...
and enjoy free articles sent to your inbox