Decorative Ways to Store Bikes Indoor Adding Unusual Accents to Interior Design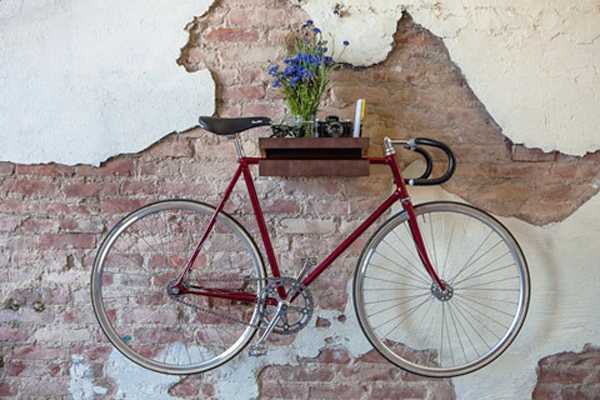 Bike artwork for creative and modern wall decoration
shelving ideas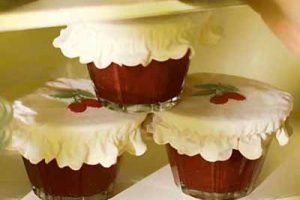 Bikes can be used as home decorations. Creative and decorative ways to store your bike indoor show hoe to add a unique accents to interior design while saving space and enhancing the style of your room. Bikes are large odd-shaped items, and are never easy to store. We all dream of creating comfortable, functional and stylish home interiors where all belongings, including bikes, fit perfectly into storage spaces. Here are some ways to store your bike indoor and create modern interior design with a whimsical and decorative accent.
Interior design with a new bile is fun and joy. Depending on your circumstances, room sizes, interior design style and available storage space, there is always be a solution, perfect for your interior decorating and your bike storage. There are a variety of practical, decorative and stylish ways in which you can store your bike inside.
Hanging your bike on the wall with photographs or paintings create a gorgeous accent wall design that enrich your interior decorating ideas in contemporary style. Storing your bike on an empty wall is a great space saving idea. It keeps valuable floor space free for walking or furniture, and the bike makes an impressive artwork.
Interior design and decorating with bike racks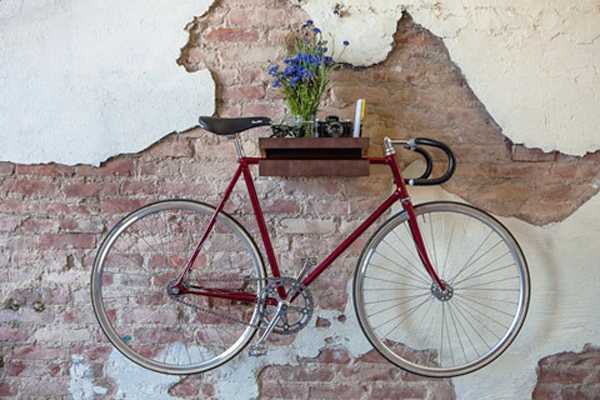 Wall mounted bike racks are simple and inexpensive storage solutions to install. They come in a variety of styles, so it is easy to find one that blends into your home decor and add interest to modern interior design with a bike. If you think that wall mounted bike racks are not the best option which can ruin your perfectly designed home decor, then hang your bike from the ceiling.
Hanging the bike from the ceiling with a specially designed storage racks that features hooks and a winch mechanism, allows store your bike up and wind your bike up to the ceiling by using the handle. These are good for keeping your bike out of sight and not as obvious.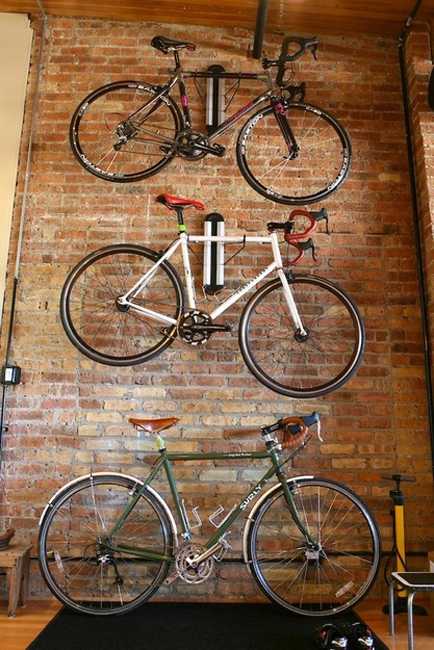 Free standing bike racks can be very decorative and stylish. They provide a nice storage for your bike and decorate an empty wall with creative and contemporary designs.
Indoor bike storage, modern interior decorating with a bike
Interesting bar interior design recycling old bikes into unique furniture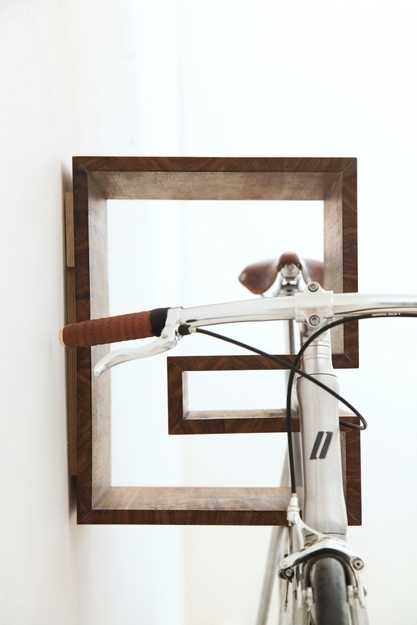 You do not need to drill holes in your wall or ceiling. You can store two bikes on a free standing storage rack, enjoying space saving interior design with a personal touch and good organization.
Space saving bike storage solution, two bike gravity stand
Colorful decorating ideas for bike frames, craft ideas for kids and adults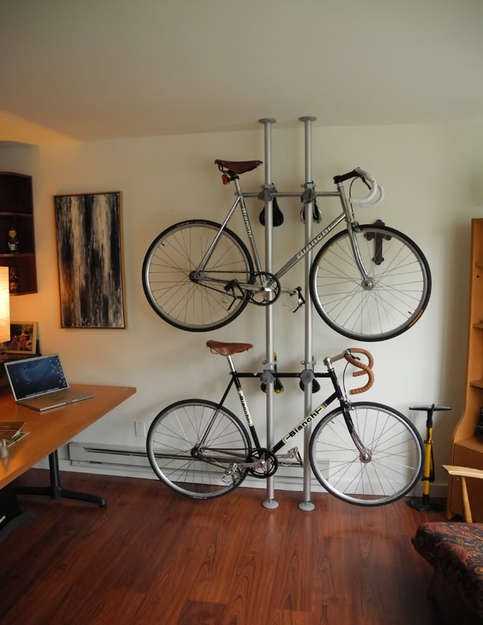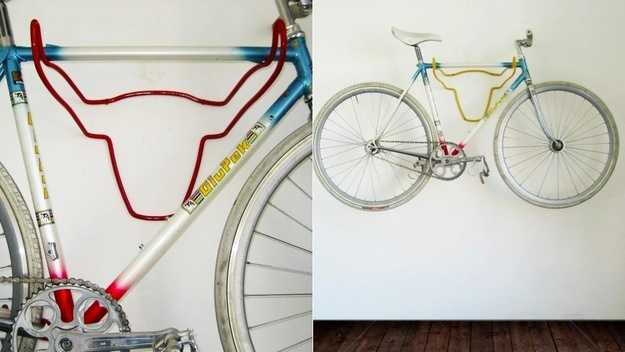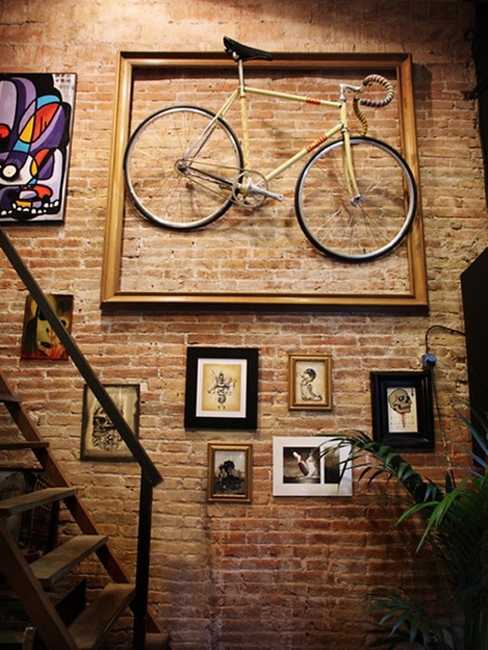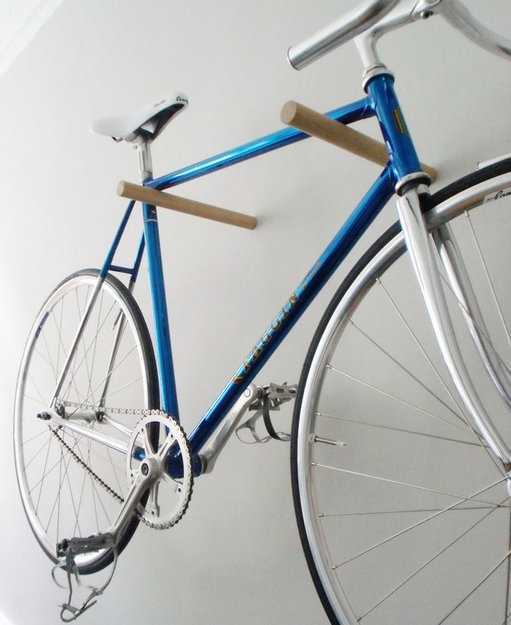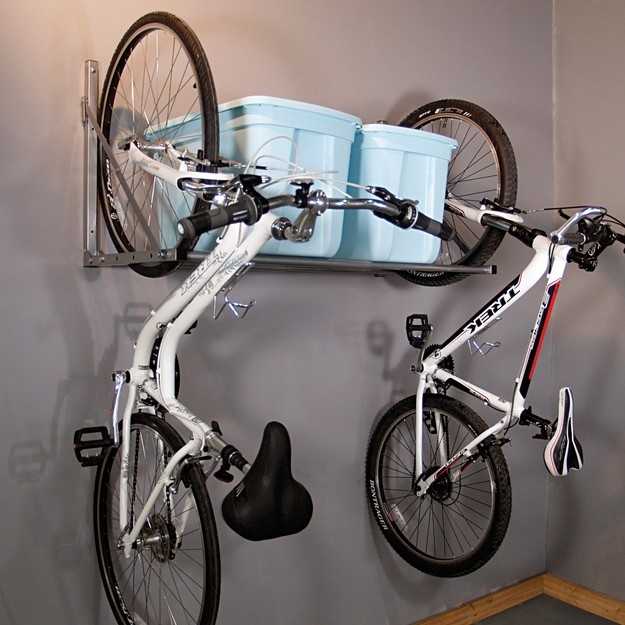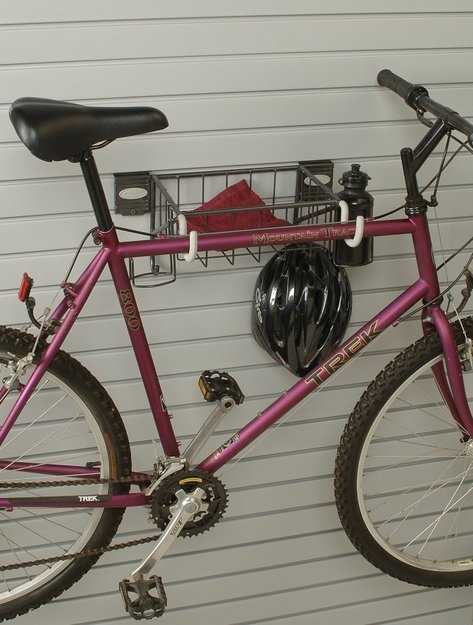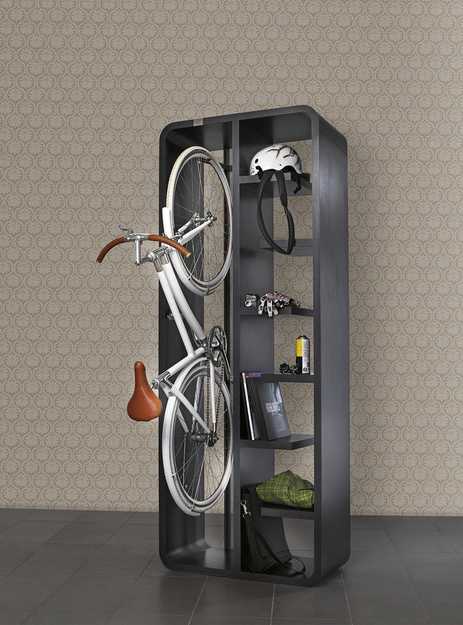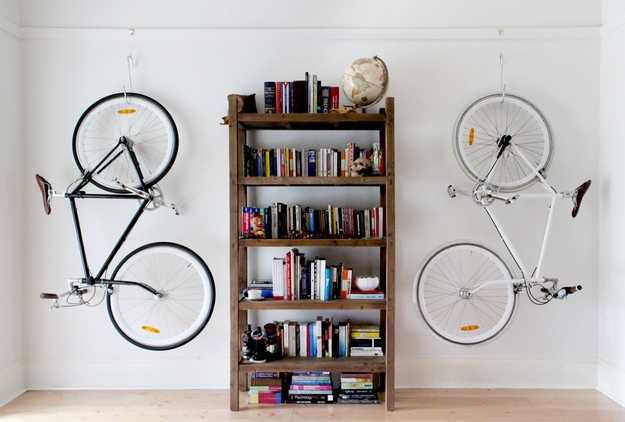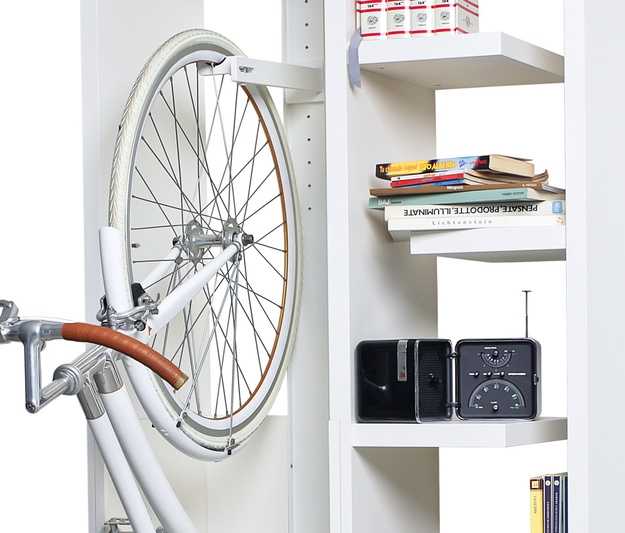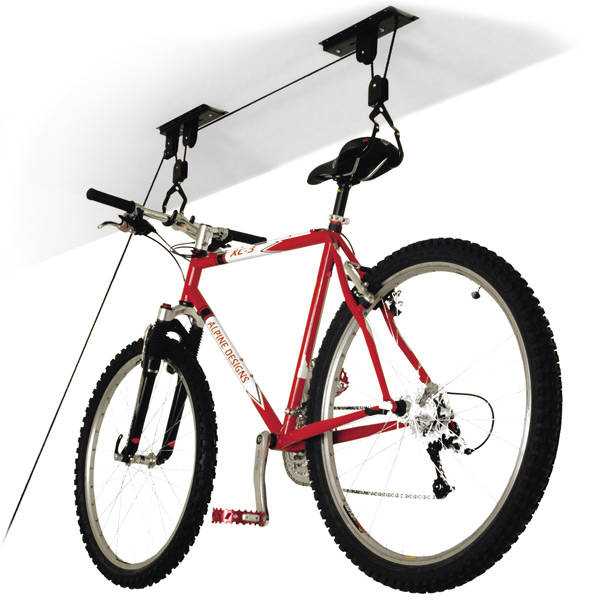 More from storage organization

Here are great ideas for kids toys storage and wall decoration with small cars that everyone would love. DIY organizers, like...
and enjoy free articles sent to your inbox