Indoor Bike Storage Ideas, Modern Interior Decorating with a Bike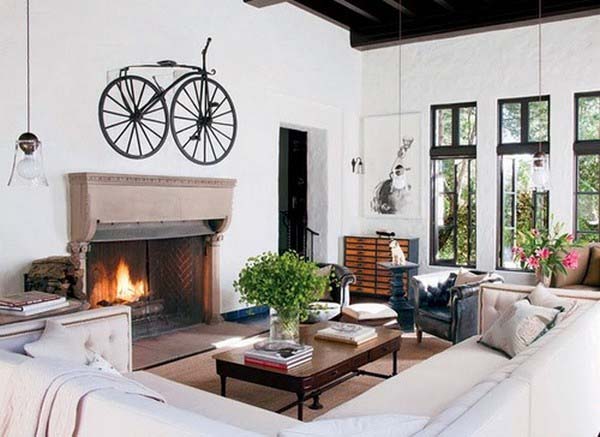 Storage for a bicycle is a hot topic. The most popular bike storage solutions are metal and hard plastic bike storage racks in the garage or shed. Modern interior decorating with a bicycle is one of the unusual bike storage solutions that change views about bikes. Modern interiors with a bike demonstrate creative, attractive, and contemporary cycle parking options and indoor bike storage ideas.
Steel storage systems with bike storage racks are the most popular choices for creating excellent storage for a bicycle in winter, although they can be expensive. If you do not have a garage or space in the shed for a cycle parking, unusual interior decorating ideas offer creative bike storage solutions that save space and add a unique accent to your room decorating.
If the size of your apartment or home is small, adjust your attitude, looking at your bicycle and indoor bike storage ideas from a different perspective. Thinking about vertical or horizontal bike storage solutions in the room can inspire fresh and exciting modern interior decorating ideas, offering space-saving, and impressive modern room design.
Contemporary space-saving ideas for modern interior decorating with bikes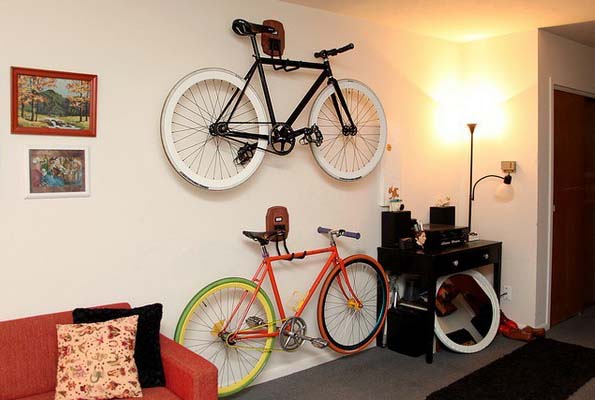 Wire organizers or wall decorating ideas
The fun of decluttering and organizing closets
Indoor bike storage ideas
If you are looking for cheap and stylish bike storage solutions, then wooden or hard plastic bike storage racks are the right choice. A white plastic hook or painted white color wooden bike storage rack look will not be seen on a white wall, creating an attractive interior decorating with a bicycle on the wall.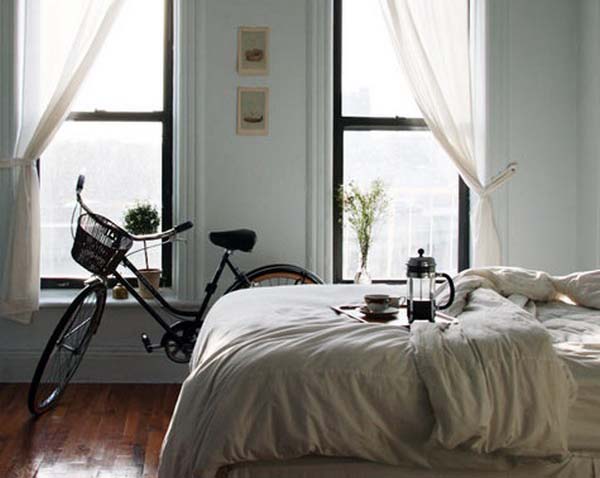 Metal hooks add contemporary accents to your bedroom or living room design. Bike storage racks are other durable storage systems that last a long time, but require regular polish to bring shine and more style into your room design. Wall hooks and storage racks are convenient, elegant, and modern ideas for interior decorating with a bike on the wall.
Minimalist interior design and decorating ideas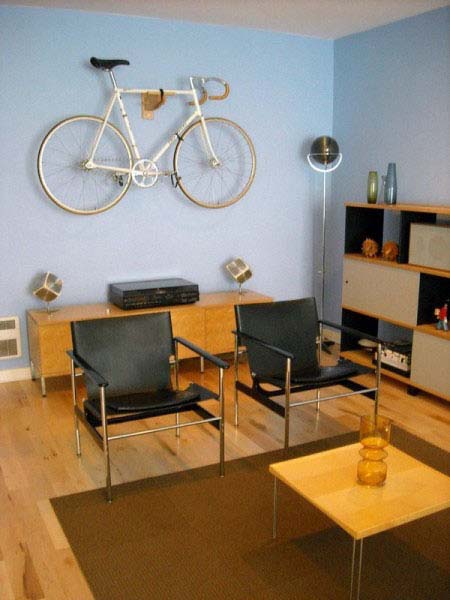 Antique and retro style bikes are lovely interior decorating ideas that add vintage chic to your bedroom, home office, or living room design, creating indoor bike storage solutions. Even old bikes can bring a charming decorative accent into your room decor, creating playful, dynamic, and relaxing modern interior decorating design.
Large bookcase; sliding bookcases and shelves
Shoe storage for staging spacious entry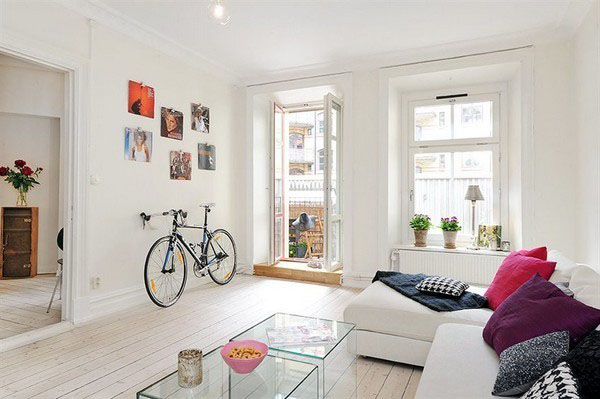 Money-saving tip
Horizontal and vertical indoor bike storage ideas are perfect solutions for cyclists who are ready to revolutionize the way they store their bikes. Contemporary storage ideas and decorating with a bicycle are perfect for people who appreciate practical, unconventional, and fresh interior decorating ideas that save money on bike storage and improve home organization. Keeping a bike in a room creates a modern interior and provides convenient storage, ideal for a busy lifestyle.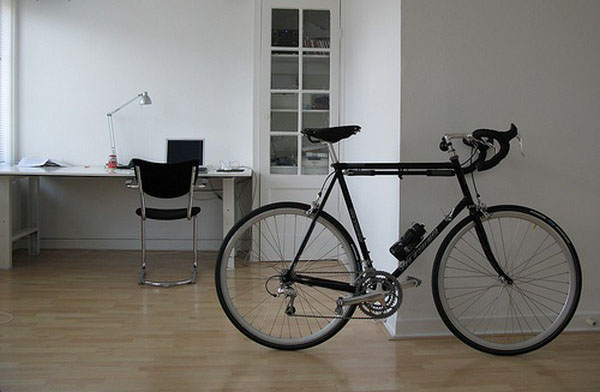 Keeping the bicycle secure and out of the way, yet easy to use, the functional interior decorating with a bike creates modern and functional room design for busy professionals and students. The home organization improves with indoor bike storage systems, bike stands, or simple racks and hooks on the wall. Also, they work as contemporary decorating accessories for creating convenient and effective cycle parking inside. Indoor bike storage is maximizing available storage spaces, creating unique and stylish room decorating and functional, space-saving, modern interior design.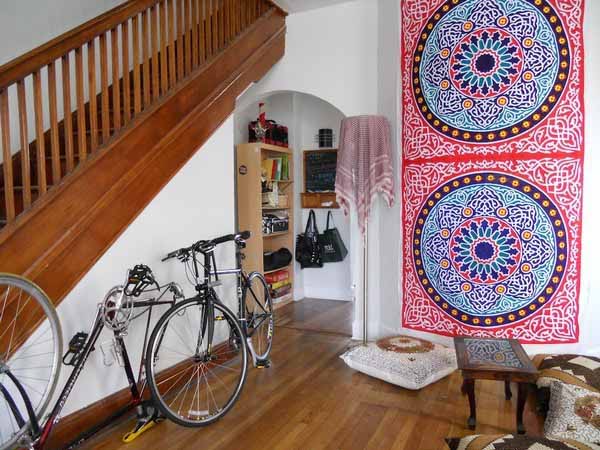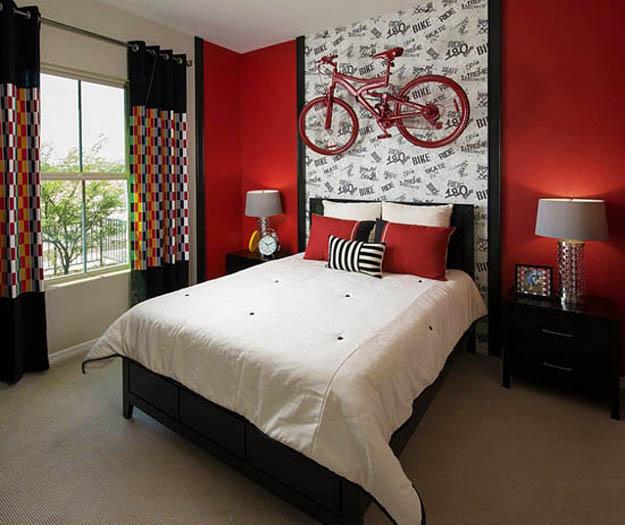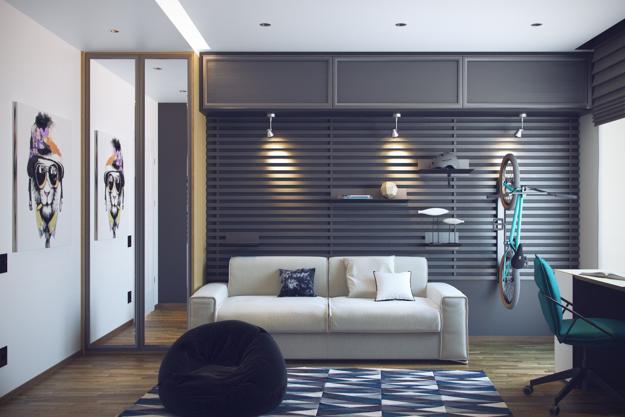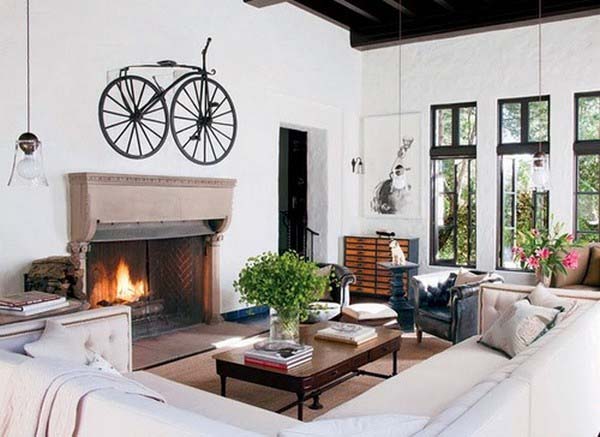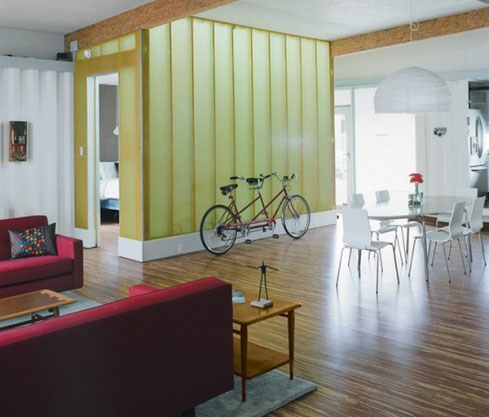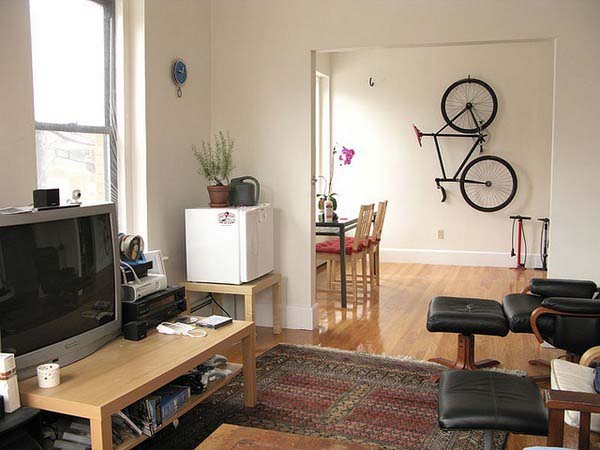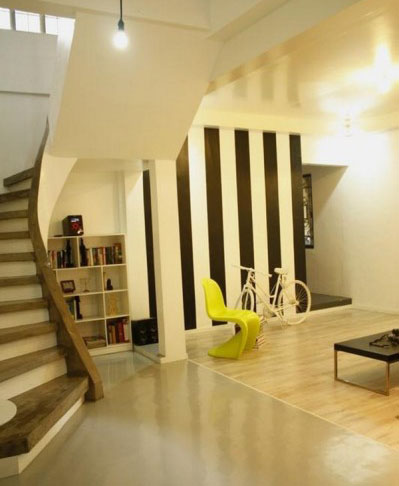 Decorating small apartments and homes is sometimes challenging, mainly when you need to design a small dining area which has to...