Wire Organizers or Wall Decoration Ideas

Home Organization

Home Staging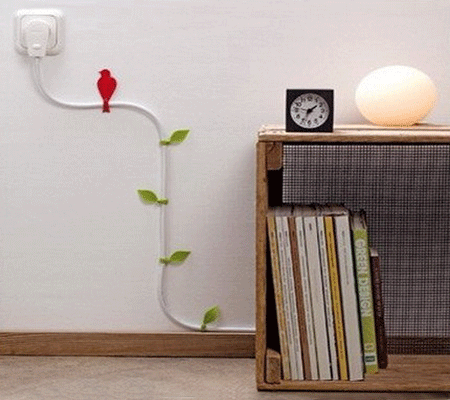 Green leaf, bird and butterfly wall decorations, attractive and cheap cable solutions
office storage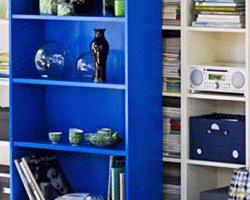 Wire organizers and cable bundling is not the only way to go with handfuls of computer cables or home appliances wires. Modern and attractive wire organizers help to deal with a mess, but there are more creative ways to organize the office, including space-saving office furniture, compact design ideas, and stylish cable organizers. Designers offer to create wall decorations with cables or hide cables inside office furniture.
Modern office furniture design ideas become more functional and creative. Designers use different approaches for hiding electrical cables that clutter home office desks. Using colorful decorative cable clips or creating attractive wall decorations with long wires are new wall decoration ideas for contemporary homes. You can create unique wall decorations and turn unappealing electrical cables into beautiful art wall decor.
Home office contemporary design, big concepts for small spaces
15 interior design tips to stay healthy in the home office
Artists and designers suggest decorating an empty wall with long electrical cables, artfully arranging and fixing them on walls with decorative cable clips. Attractive, colorful and exciting decorative cable clips are creative and cheap cable solutions. Also, you can glue a long electrical cable to an empty wall or use cheap cable plastic clips, turning wires into a unique wall decor art. The idea is simple, but you can make impressive wall decorations.
Wall decorations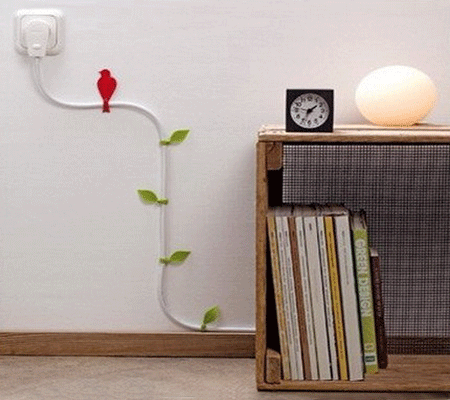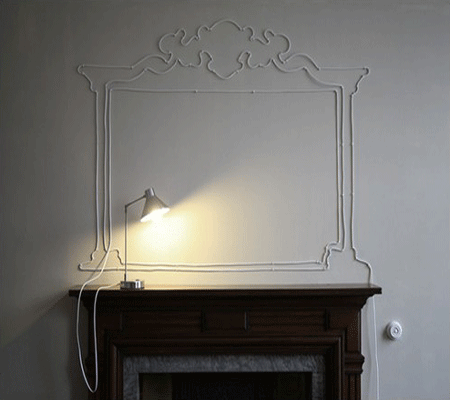 Electrical cables can be hidden inside home office furniture or fixed on a computer desk leg with colorful and cheap cable clips.
Urban home bookshelves design, office decorating ideas
Modern color, honeysuckle pink color decorating
Bluelounge wire organizers are bright and cheerful, offering cheap cable solutions and bright wall decoration ideas. Cable-Drop holders stick to a wall, helping create bright personalized wall decor.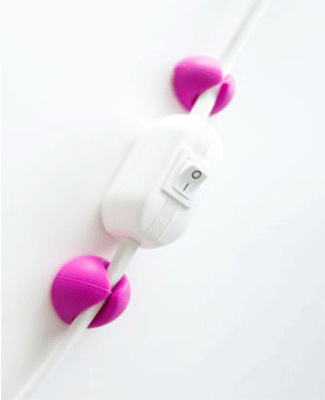 Cable-Drop clips are available in six modern colors, including citrus yellow, orange, and honeysuckle pink.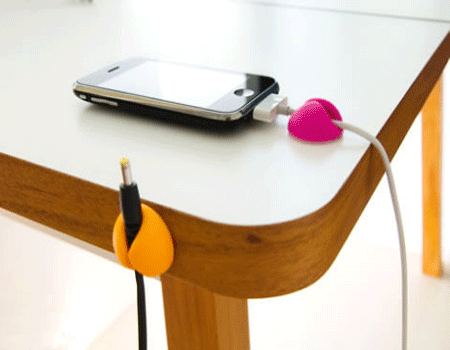 Cable Caps look like playful hooks and fun characters, offering contemporary wire organizers and attractive wall decoration ideas for modern home office decor.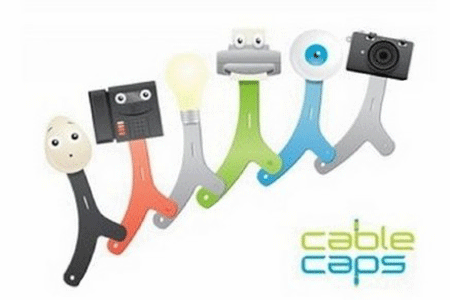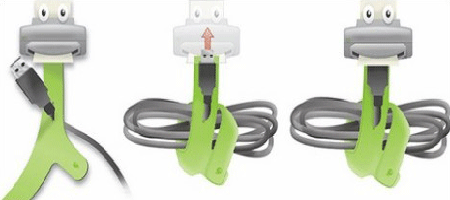 Unique wire organizers
The problem of electrical cables in the home office, bedroom or living room is hard to avoid, but Jennifer Newman developed creative and cheap cable solutions to hide all wires inside of home office desks legs. Home office workstations look organized without cable clutter.
Organize cable clutter, hide cables in walls
Organize cable clutter, forget where sockets are
Power Posts that hide cables in table legs are not cheap solutions, but they help create space with organized and light office decor.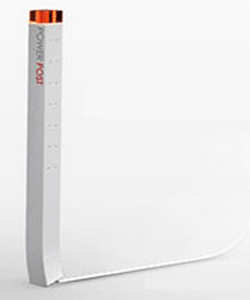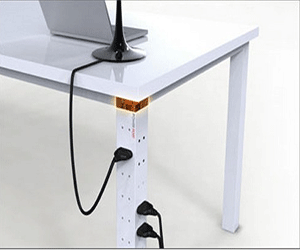 Slot Table is an intelligent desktop space-saving solution. Slot Table design helps conveniently hide cables under the table top, offering a cheap and straightforward cable solutions for efficient home office organization and comfortable decor.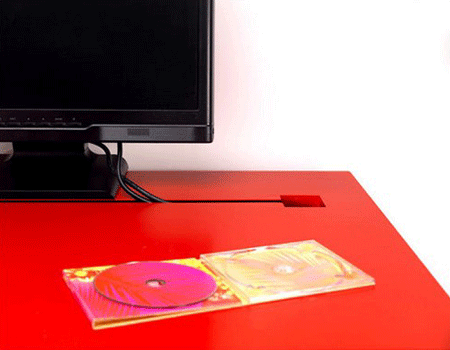 Studio-Desk demonstrates functional modern furniture design ideas that make office decor more organized and pleasant with cable clutter.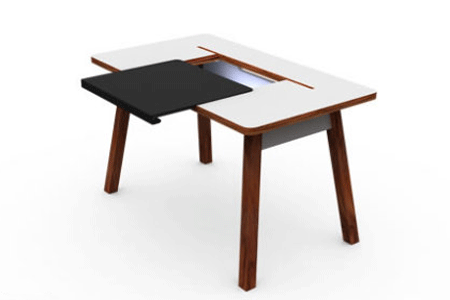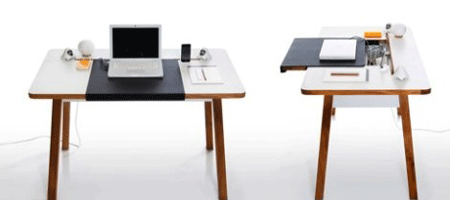 Latest interior decor trends, creative wire organizers and modern office furniture design ideas are great inspirations for a better home organization, redecorating and redesign to make your home office decor more comfortable, functional and stylish.
Home office organization ideas
Home office furniture, ergonomic elegance
Office, ergonomic chair designs
More from storage organization

Here are great ideas for kids toys storage and wall decoration with small cars that everyone would love. DIY organizers, like...
and enjoy free articles sent to your inbox