Ergonomic Office Chair Designs, Space Planning and Office Furniture Placement

Home Office

Interior Design Ideas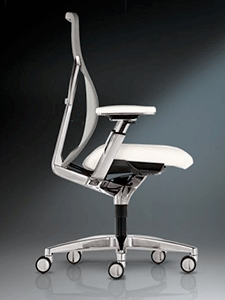 Ergo office chair, Acuity contemporary design from Allsteel
contemporary furniture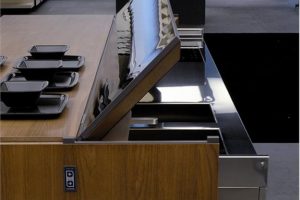 Office chairs are the essential furniture items for ergonomic office designs. Ergonomic chairs are a modern necessity for creating a comfortable work environment. Expensive executive chairs are the symbols of status and luxury also. Ergonomic office chairs feature a unique design that protects a body from paint. Modern office chairs are capable of improving posture and mood.
Contemporary ergonomic chairs recline and lock into several different positions for rest and better back support. High back office chairs are reducing the load on the back, shoulders, and neck. Modern home office chairs include adjustable features which permit a person to lean in the desired position. Computer chair designs and executive chairs are available in various styles, materials, sizes, and colors.
Stylish and ergonomic, modern office chair designs inspire furniture designers to explore new ideas further for creating office furniture for ultimate comfort. Home office chair designers from Allsteel say their chairs belong to the world's most advanced, ergonomic executive chairs. The Acuity office chair design looks impressive with a wide and high back and luxurious leather seat.
Advanced ergonomic office chair designs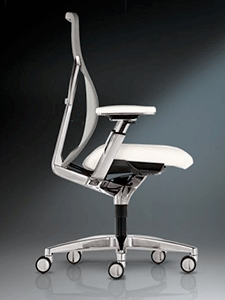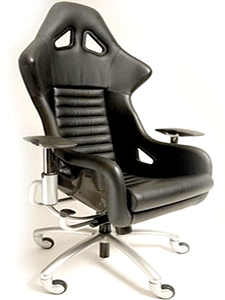 Futuristic office chair designs
The computer chair Twist is fundamentally different from ordinary office chairs. The task chair is designed to support your chest and chin rather than your back and neck. The contemporary furniture designer Miray Oktem, www.behance.net/mirayoktem, developed this unique swivel office chair for people who spend a lot of time on the internet.
When the office chair front is tilting forward, the chair seat slides on rails backward, which brings the desk chair to balance. The Twist chair has a range of inclination angles between 90 – 135 degrees. While people are studying or working, they rarely use the backrest of traditional office chairs. Instead, people mostly lean on the table with their arms and elbows. The Twist office chair supports the body and offers a new way of sitting for creating healthy office designs.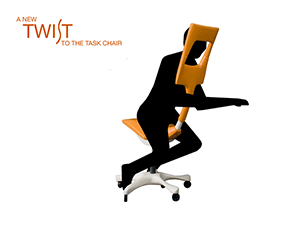 This chair design is versatile and functional. The new style of the reclining office chair supports the body in the upper chest and forehead areas, where the human body shape does not alter much from person to person. The Twist task chair has a seat that extends towards the support, creating a saddle-like profile that enhances the ergonomic design.
From log to keyboard stools and stylish chairs
Interior designers present chair masterpieces
Bookshelves, personal library design style
Designer Karim Rashid is offering his contemporary office chair for those who have to spend a lot of time sitting. This modern office chair is not only ergonomic but unique and futuristic. The new design concepts of ergonomic desks and chairs are a trendy topic. Vietnamese furniture designer Zuoquang Wu created a soft and comfortable office chair in pink color. The office chair-bed is called Spider Phoebe and sold on Designer Sale, www.rinkedesign.com/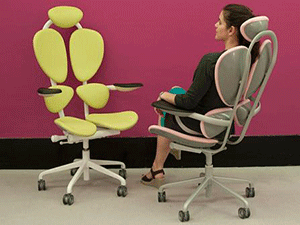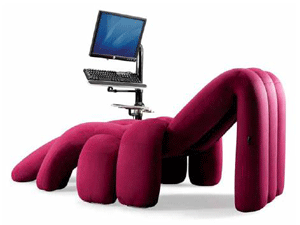 Wooden office chair designs
Some meetings tend to become long and tiring. It is more pleasant to sit in comfortable and ergonomic modern office chairs, like the DP Chair from Itoki Design, www.itokidesign.com/. New York-based subsidiary of Itoki, located in Japan, the design group leading by award-winning industrial designer Jeff Miller, created this unique furniture item for modern offices.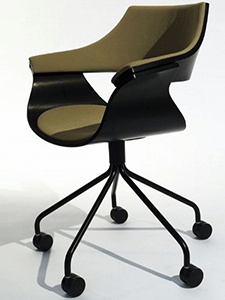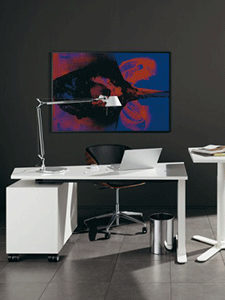 At once classic and contemporary, this modern wooden desk chair features generous proportions for greater comfort. In addition, this office chair is nice and cozy in multiple colors and can be equipped with additional office chair cushions.  These wood office furniture pieces come with casters or feet, available in natural or painted veneer, with cushions in complementary colors.
Home office furniture, ergonomic elegance of modern office desks and chairs
Ergonomic office chairs with sound screens
Reinventing office desks and chairs for health benefits
Colorful office chairs
The latest ergonomic design trends in office chairs combine eco-friendly materials and bold colors, turning functional office furniture items into bright and modern furnishings. Eco-friendly felt fabrics made of recycled plastic, natural furniture upholstery fabrics, solid wood, or eco-friendly wooden materials blend into beautiful, comfortable, and very contemporary office chair designs. Natural and soft fabrics created with natural fibers, vivid colors, eye-catching details, creative and ergonomic design make excellent office chairs for modern offices.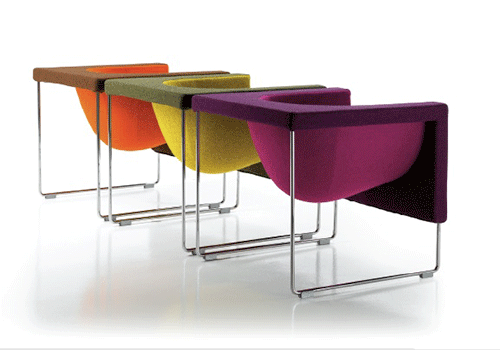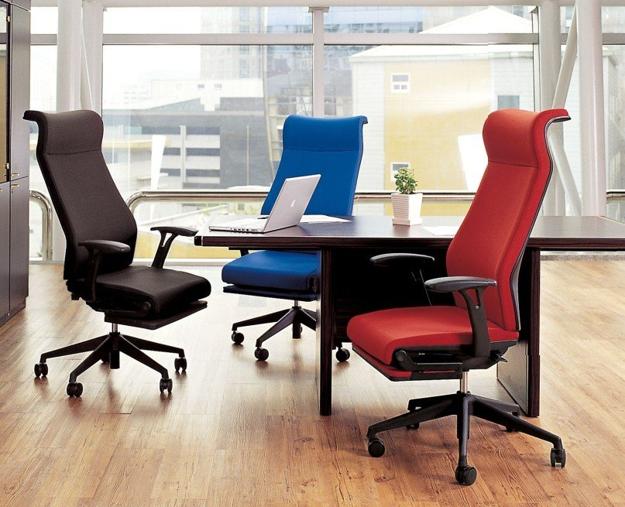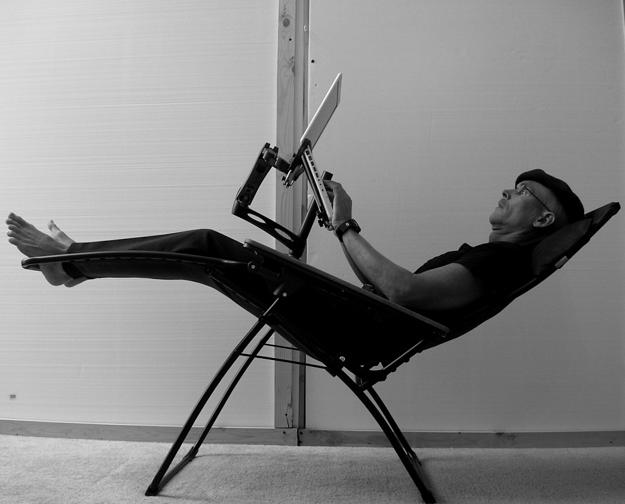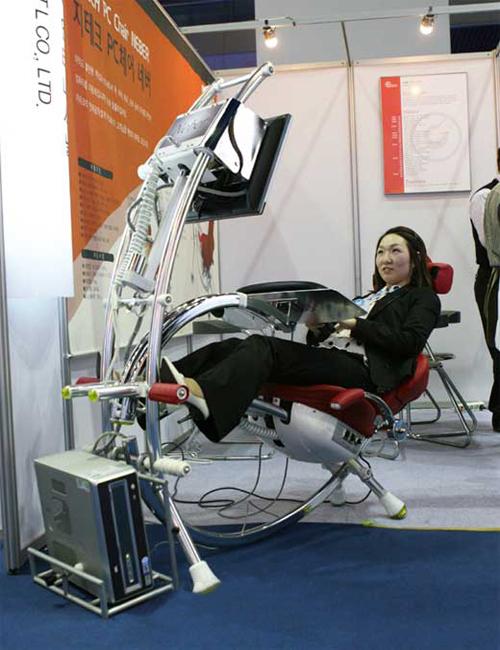 Modern office design, space planning, furniture placement
Attractive and functional office furniture, combined with exciting and practical space-saving ideas, is excellent for efficient and contemporary workspaces. Ergonomic furniture design and comfortable bookshelves create stylish office decorating that improves health and increases productivity.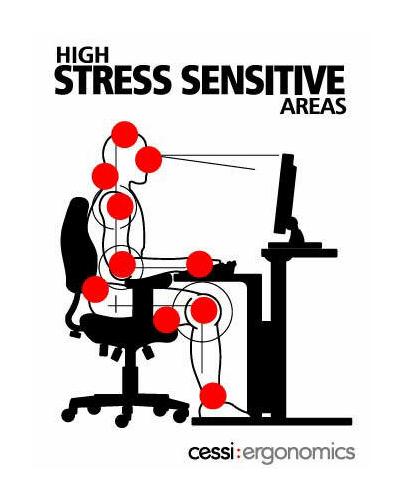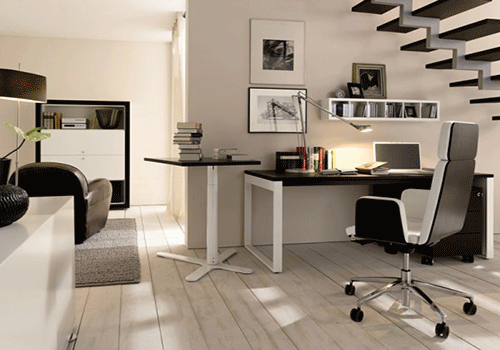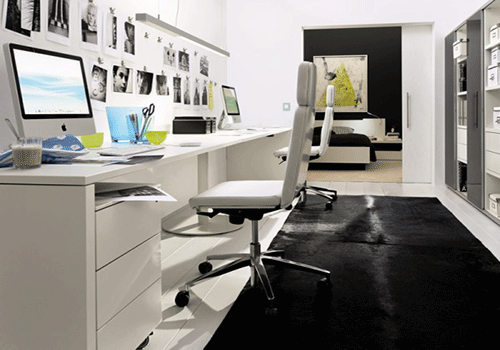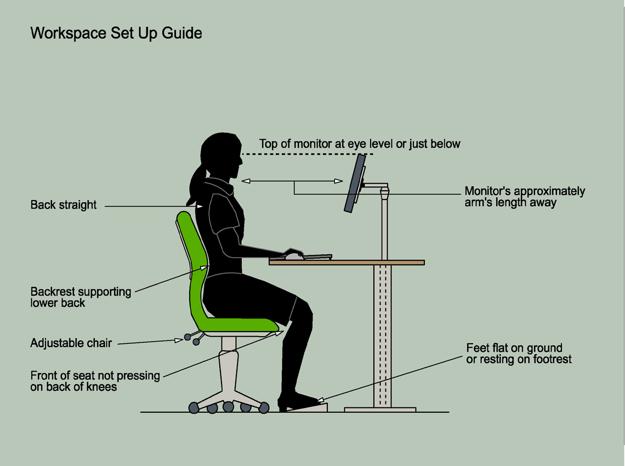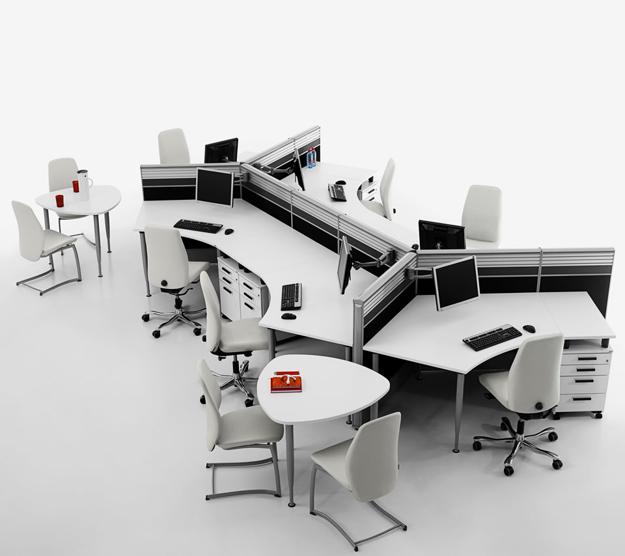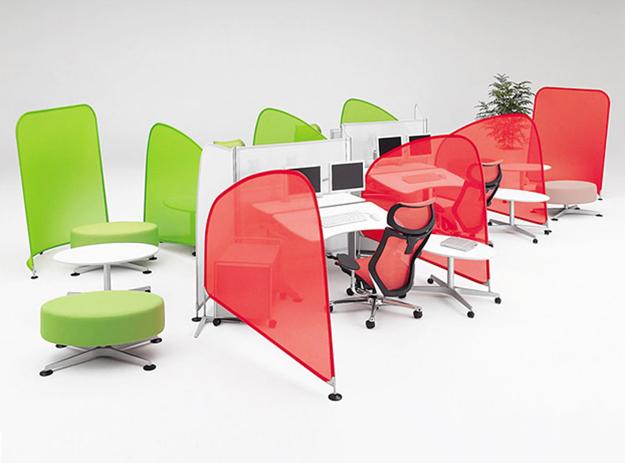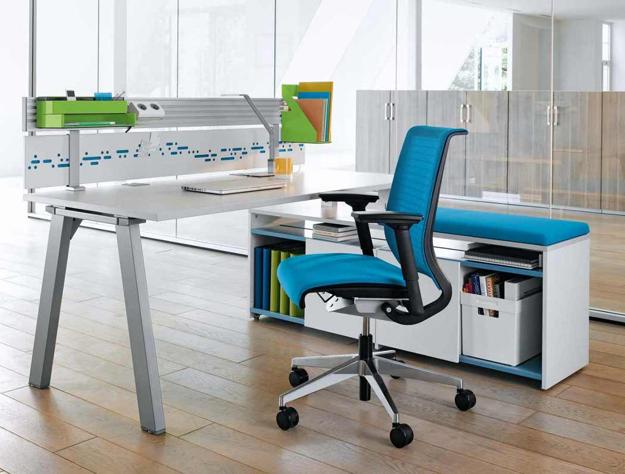 More from modern furniture

Weave furniture design blends traditional techniques and modern trends in decorating with handmade items. Using natural ropes and twines, you can...
and enjoy free articles sent to your inbox