Space Saving Bike Storage Solution, Michelangelo Two Bike Gravity Stand
Space saving bike storage solutions can offer creative and surprising home decorating ideas. Bike racks and stands can be used for empty wall decorating or as functional wall decorations, that add a unique, youthful and very personal touch to your interior design.
If you need someplace to keep two bikes in your room, or simply don't want to put holes in your wall, this ingenious wall rack offers a fast, sleek-looking and space-saving bike storage solution for small apartments and homes. The bike stand features a solid frame and easy installation, perfect for contemporary nomad lifestyle.
Just lean the stand against the wall and presto. Gravity does the rest. You will be pleasantly surprised by this creative and simple bike storage solution and to see how well it works. Great for all shapes and sizes of bikes, convenient and attractive, the stand is an excellent addition to storage rooms and can be used as contemporary wall decoration.
Bike storage solution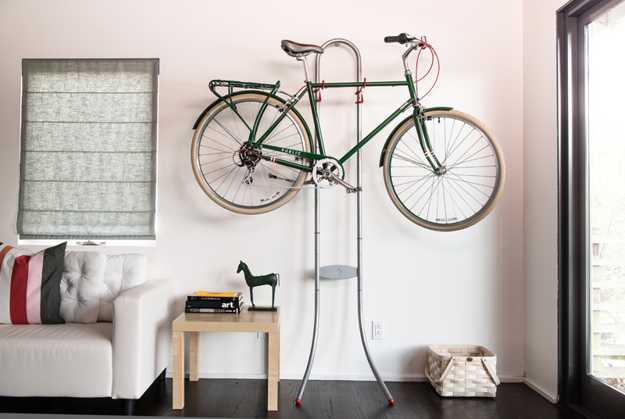 The bike stand provide convenient storage for one or two bikes, and no attachment is required, as wall stabilizer included in the bike storage set. Premium-quality silver powder-coat finish add contemporary flare to the design.
Independent adjustable arms accommodate almost any bike style, especially bikes with a straight top tube frames.
The bike storage rack works for all public bikes. Maximum load is 80 lbs (35 kg) http://publicbikes.com/p/Michelangelo-Two-Bike-Gravity-Stand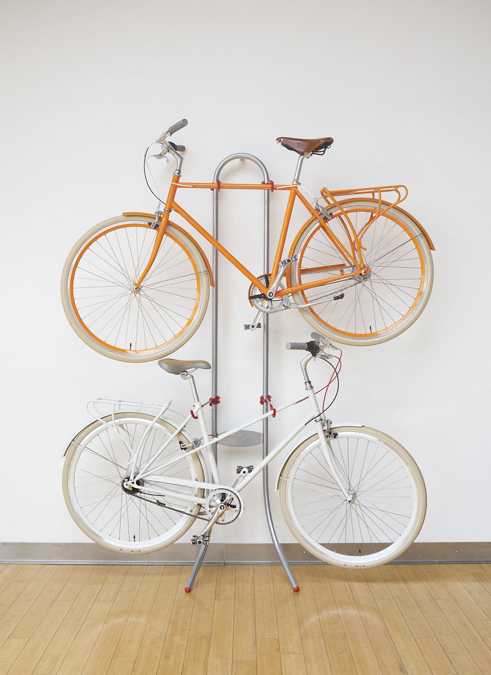 Interior decorating with bikes
Indoor bike storage, modern interior decorating with a bike
Interesting interior design recycling old bikes into bar furniture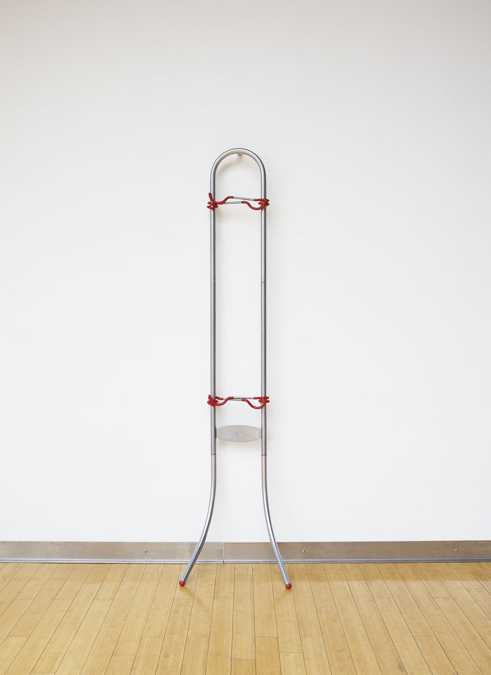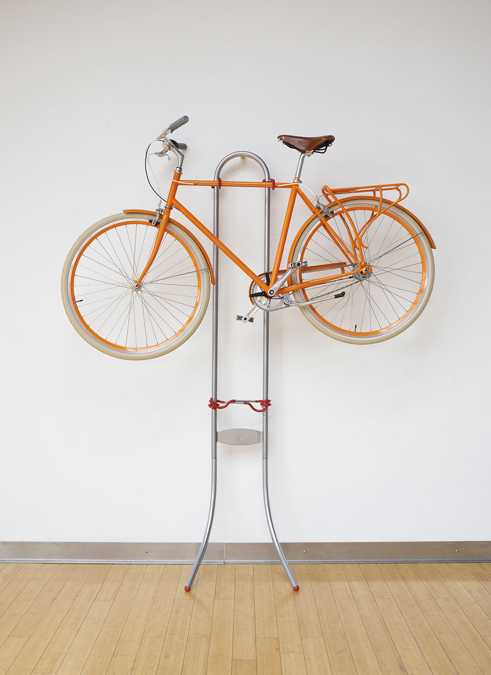 by Ena Russ
last updated: 02.04.2013
and enjoy free articles sent to your inbox
Subscribe