22 Space Saving Bike Storage Ideas Adding Sports Enthusiasm to Interior Decorating

Interior Design Ideas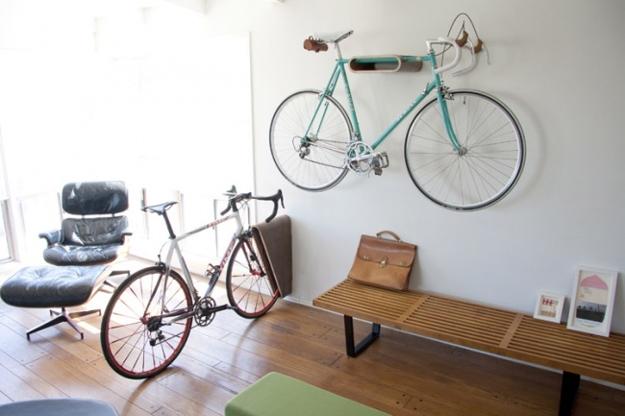 Wall racks made of wood, attractive contemporary interior decorating idea
shelving ideas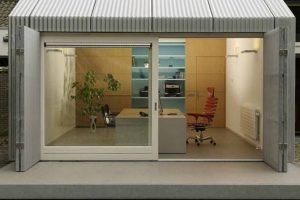 Here is a collection of space-saving bike storage ideas that give sports enthusiasts great inspirations and help decorate their home interiors in a unique, sport-inspired, and creative style. One of the best ways to find the best for your home bike storage ideas is to analyze hidden potential of small spaces in your home while staying open for new, stylish storage solutions.
Modern interior with bikes on the wall, floor or under the ceiling is one of popular, practical, impressive latest trends in decorating. Unique ways to store bikes inside reduce space you needed for storage and keep a bike safe from thefts and damage. Lushome presents a collection of bike storage ideas and inspirations for adding spectacular accents to your home interiors. Traditional bike storage racks are versatile storage solutions, while modern interior decorating with a bicycle as a decoration is a creative and unusual alternative bringing the contemporary feel and sports thrill into homes.
Attractive storage racks make bikes more accessible without using up any floor space. Space-saving wall-mounted racks and ceiling storage systems can hold several bikes at one time. These racks are not just convenient and functional, but they look very attractive, adding unique details and character to modern interior decorating.
Recycling bikes for unique furniture, bar interior design ideas
Decorative bike storage ideas adding unique accents to interior design
Modern bike storage ideas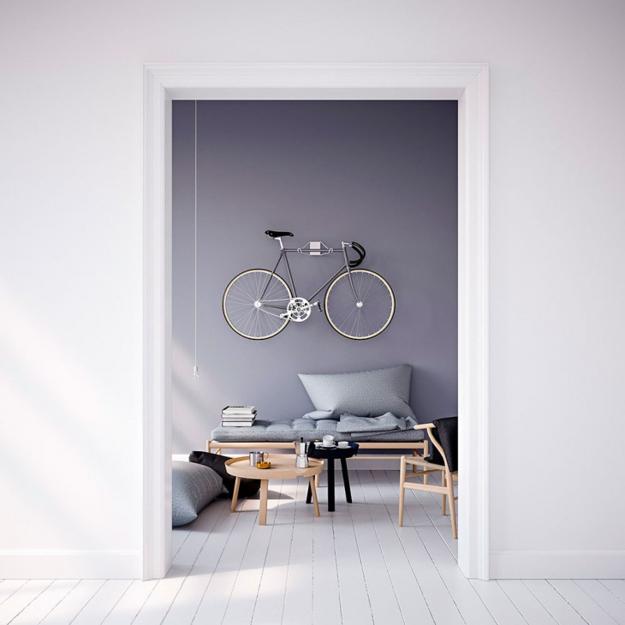 Functional storage racks, made like shelves and cabinets, look very elegant and expensive. Floor and ceiling racks work well with creative lighting ideas that emphasize originality and novelty of the designs. Beautiful stands are great storage solutions also. The unusual and modern stands are perfect for decorating apartments and homes.
Bike cabinets, creative shelf racks, and stands are fabulous space-saving storage ideas for moderate and big budget decorating. Inexpensive bike hooks for walls and ceilings are a cheap alternative to decorative, stylish and beautiful bike stands and cabinets. Affordable and efficient or impressive and expensive storage solutions offer fabulously practical and interior decorating ideas bringing originality and sports thrill into modern living spaces.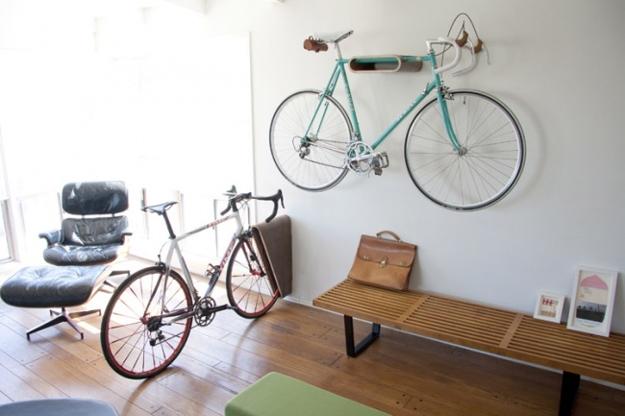 1.Creative way to protect your bike
The purpose of storing a bike inside is to protect the investment and keep the riding equipment safe. Measure the available space and research available storage systems to select the one that will work best for your spacious or small room.
Bike sink in vintage style, unusual Green design idea to recycle old bikes
Space-saving bike storage solutions
2.Personalizing interior decorating
Interior decorating and protecting bikes work well together saving time and money, creating attractive homes for sports enthusiasts and personalizing their living spaces. Inside bike storage ideas are excellent for emphasizing fun and simplicity of the contemporary lifestyle, creating organized, no-stress and clutter-free rooms.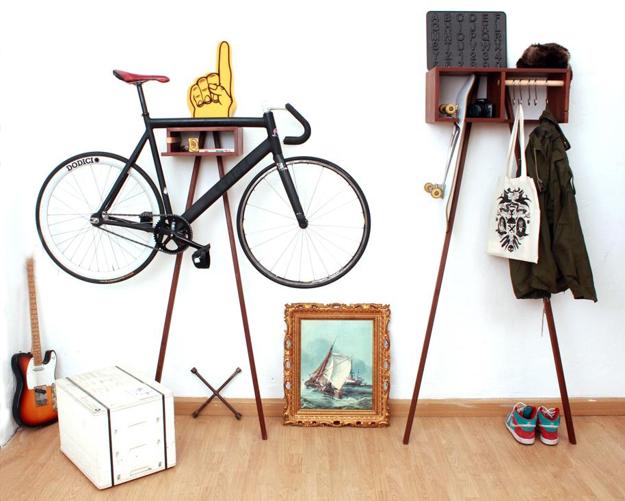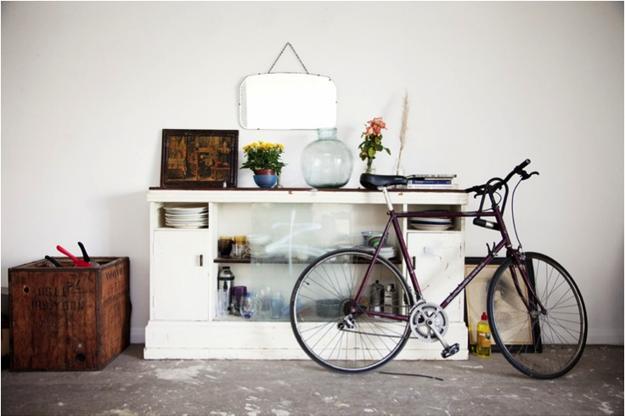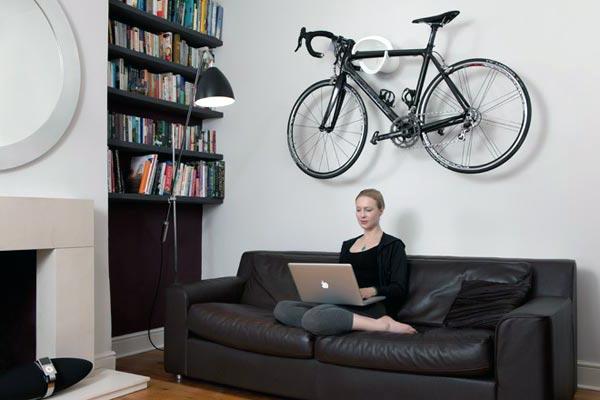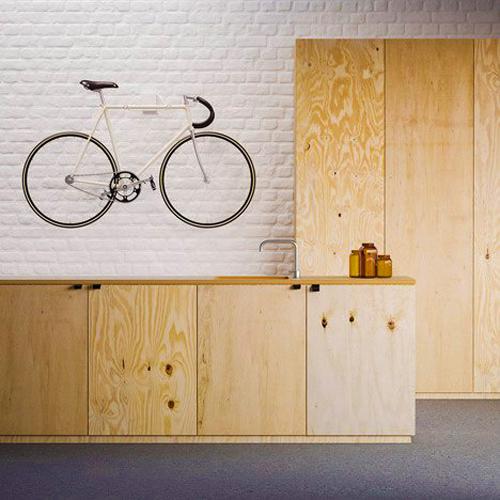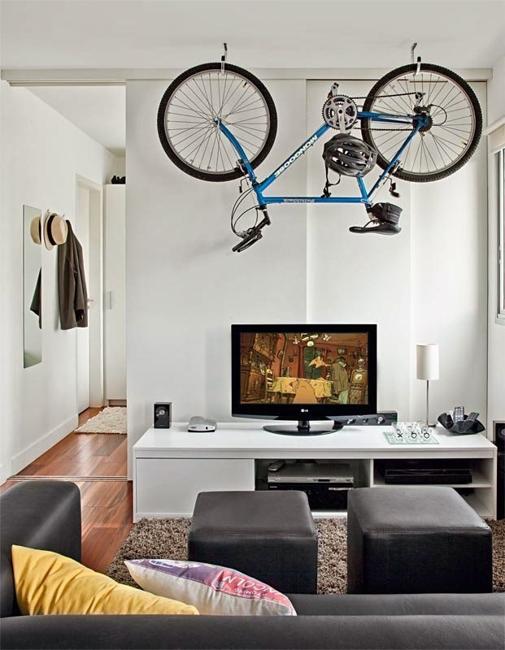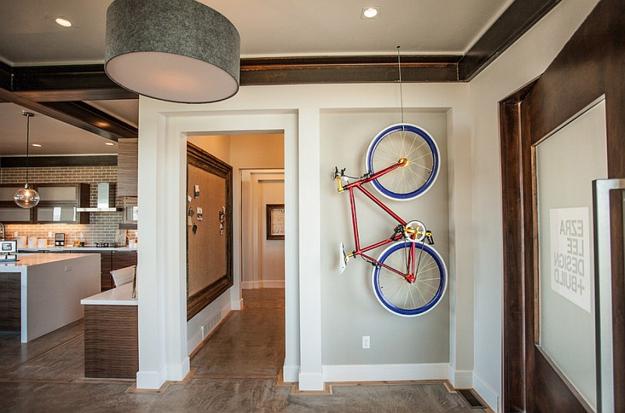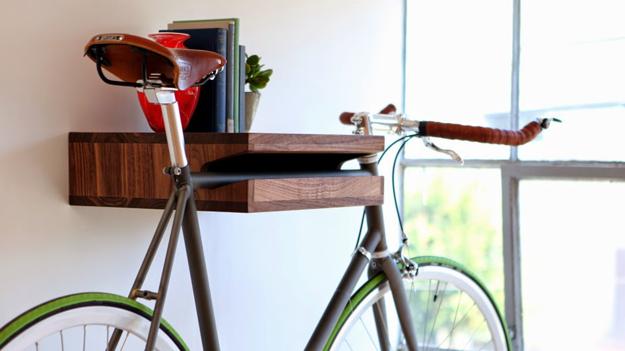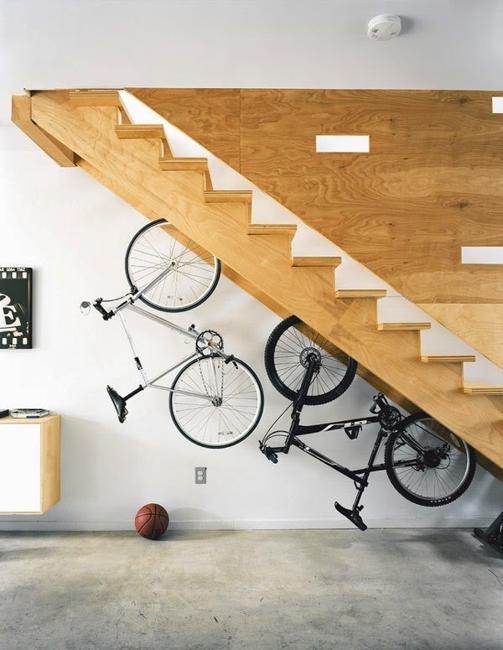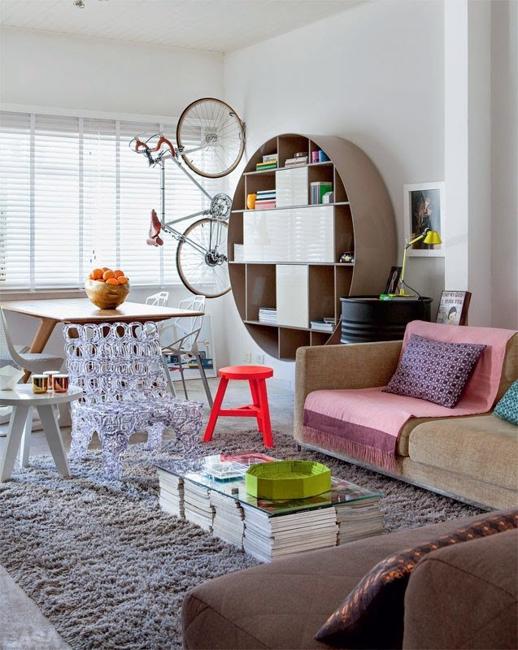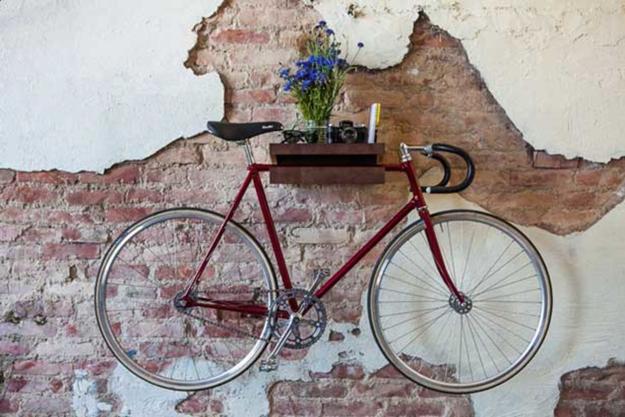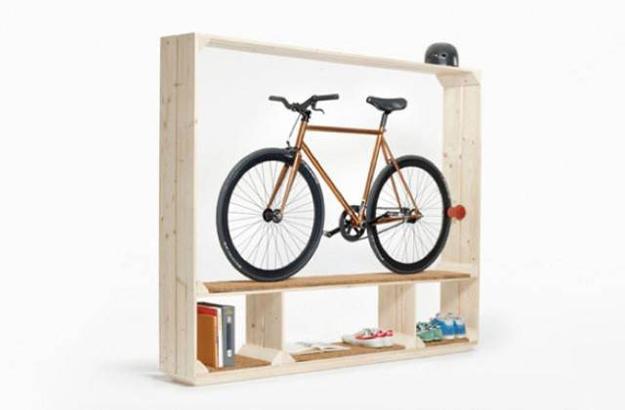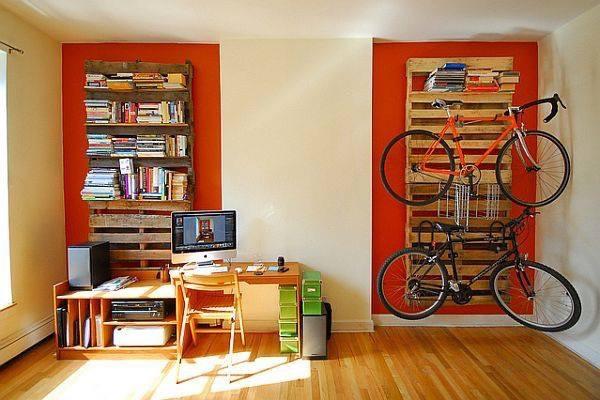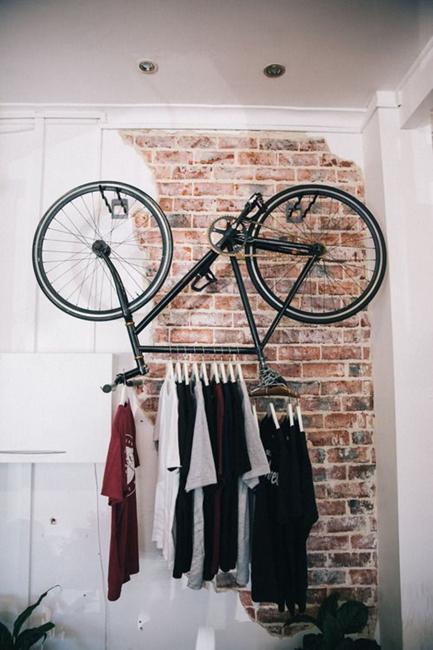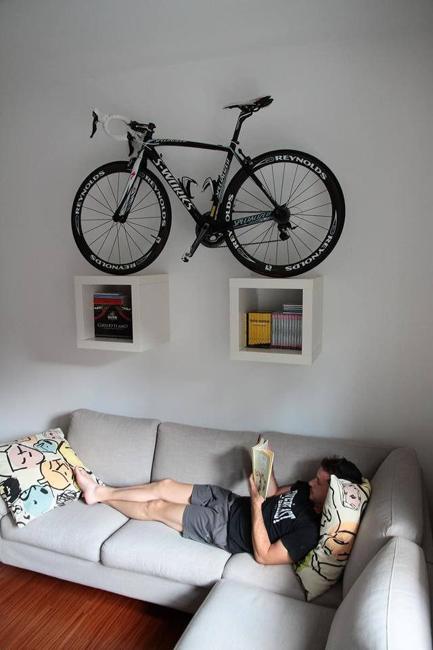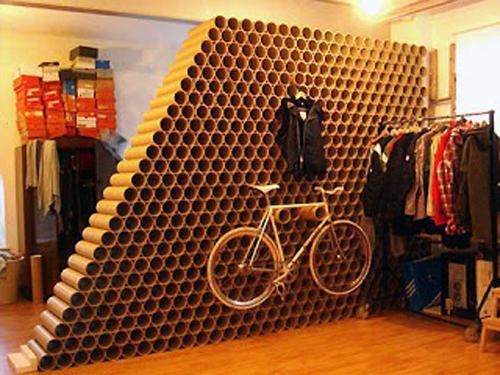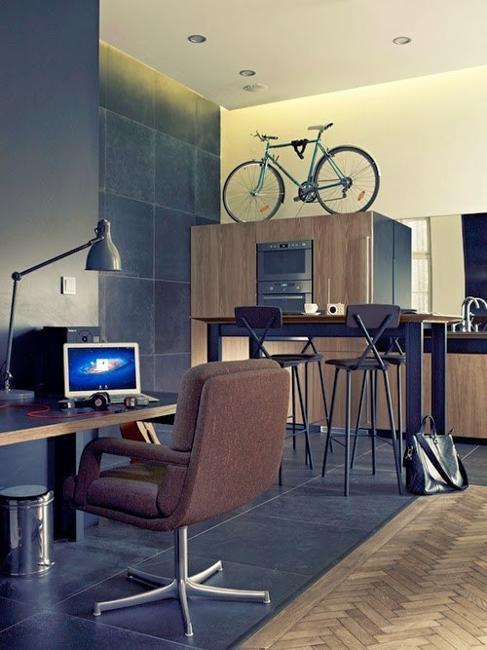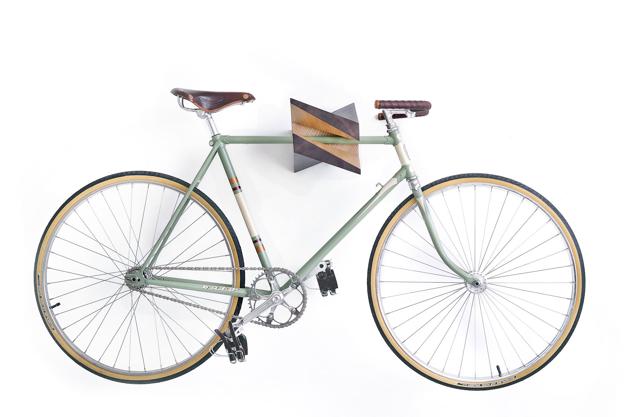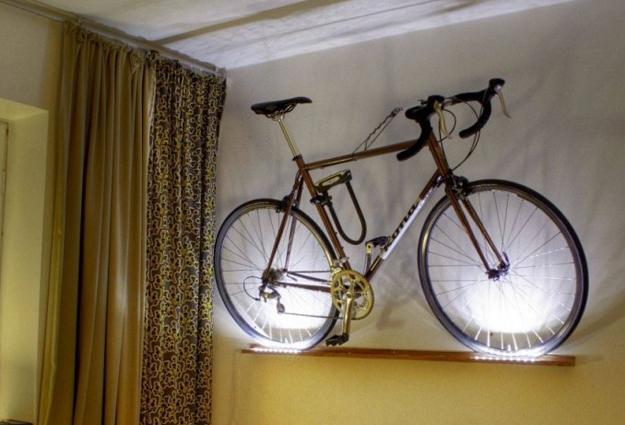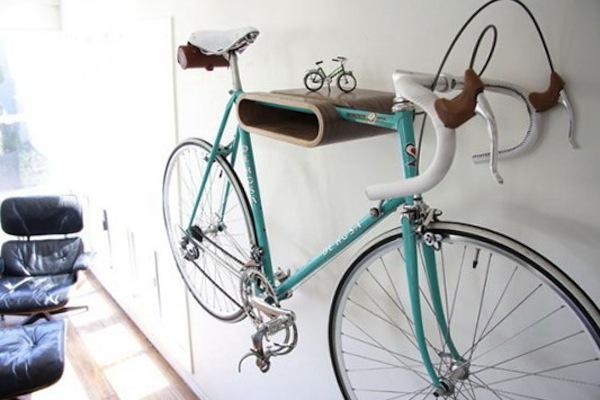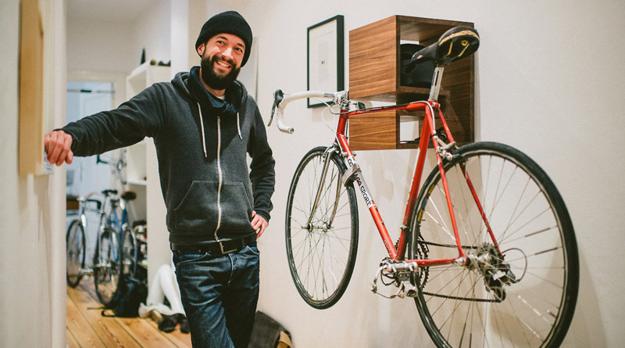 It is possible to find enough space for a small bedroom even in a tiny apartment or home. Here are smart...
and enjoy free articles sent to your inbox