Sphere Garden Houses Adding Contemporary Touch to Backyard Landscaping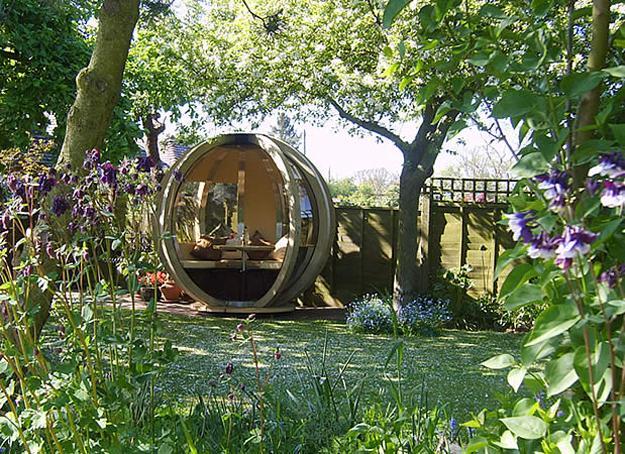 Miniature summer house adding contemporary flair to garden design
Sphere-shaped miniature garden houses bring contemporary style into backyard landscaping and garden designs. The Sphere Garden Lounger  is an attractive and unusual garden house that add a unique accent to backyard ideas and brings life into creating an inviting and comfortable outdoor seating area. With the advances in contemporary technology this new concept of summer house design features modest advantages over anything seen before.
The Sphere summer house has an intuitive rotating platform which tracks the sun or shade and wind. It rotates to protect you from the wind or sun heat. The Rotating Sphere summer house offers more than just a sun seeking seating area though, this can provide an area for dinning or serve as a small home office.
The table and seats are incorporated in the house interior design. The table height is adjustable, and can be lowered to the same height as the seats. The use of aluminum, stainless steel and pressure treated pine laminate makes this summer house look beautiful and feel pleasant.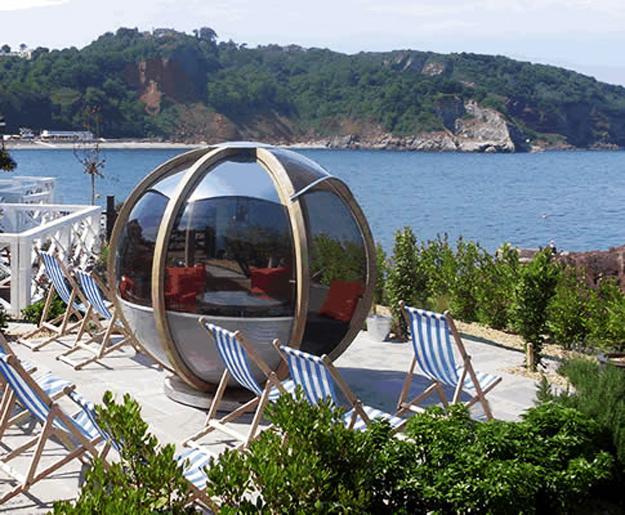 The combination of attractive man-made and natural materials, the sphere shape and simple but elegant design style turn these summer houses into gorgeous backyard and garden decorations. Interior design ideas can be customized. A canopy set to clip over the Sphere to enclose the entrance is a great additional option also.
The highlight of the Sphere Lounger must be its rotating capabilities. Mounted on roller bearings with a circular diameter of approximately 2.4 meters and a height of around 2.2 meters, the miniature summer house offers a  great possibility to own an outdoor living space which can moved.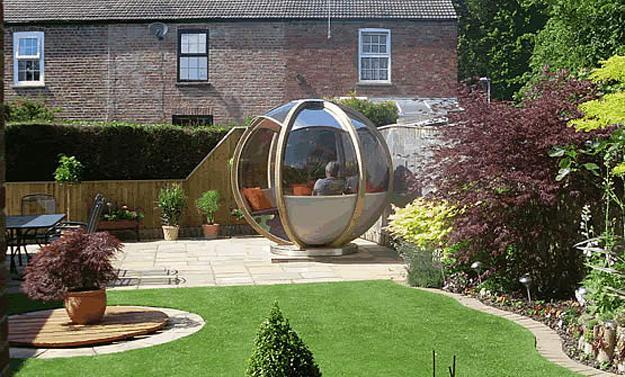 Garden rooms, studios, retreats and garden offices provide fabulous living spaces that connect you with the nature and allow to enjoy beautiful garden views and picturesque landscapes. The sphere-shaped garden houses demonstrate  the latest trends in contemporary, luxurious bespoke outdoor living spaces which stretch your home interiors to outdoors while adding style and functionality to your backyard landscaping ideas.
20 DIY outdoor curtains, sunshades and canopy designs for summer decorating
Summer kitchen, outdoor rooms, modern backyard ideas
Thatched roofing for gazebos and sheds, gorgeous backyard ideas
Classic and contemporary garden rooms, studios, retreats and garden offices create nice additions to modern homes and add fabulous structures to garden designs and backyard landscaping. Whether you are looking for a garden studio or home office to create, unique and beautiful small summer house designs increase the size of your outdoor living spaces in style.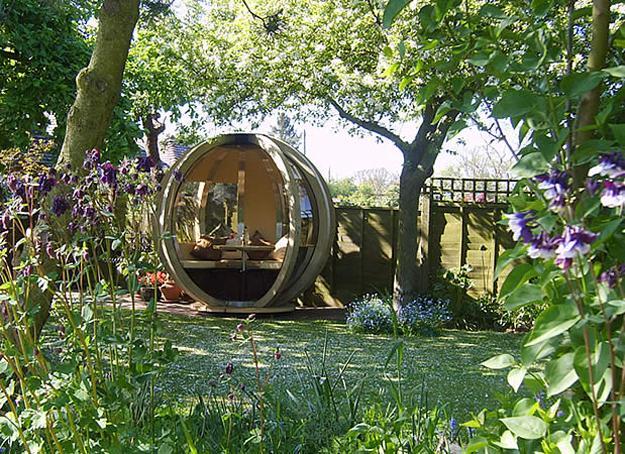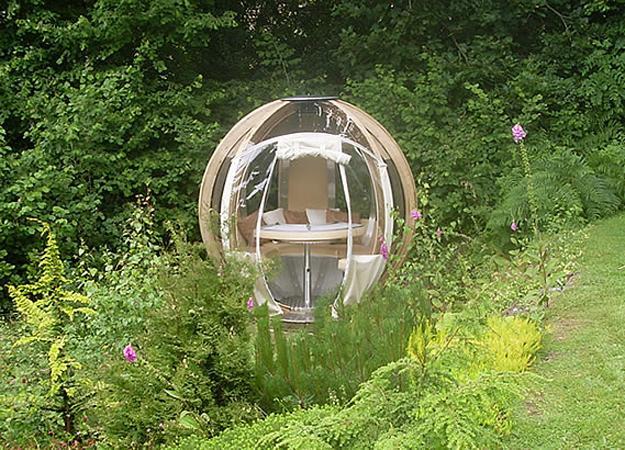 Small living room designs can look and feel comfortable and inviting proving beautiful and stylish lounge spaces for singles and families....