11 Feng Shui Garden Design Tips, Backyard Landscaping Ideas

Feng Shui Home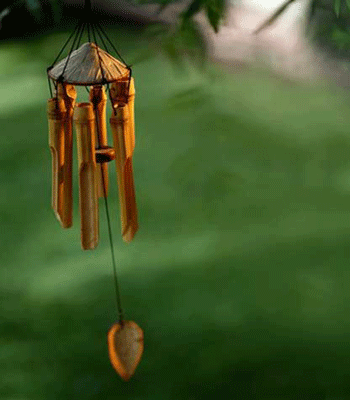 Garden decorations to Feng Shui backyard landscaping, bamboo wind chimes
feng shui for wealth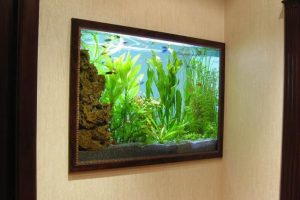 Professor Lin Yun, a Feng Shui practitioner, philosopher, and scientist, shares simple backyard landscaping ideas and useful tips for good Feng Shui of garden design. The breeze is Feng; the clean water is Shui. The combination of them,  sunlight, rocks, and green plants are the main elements of a beautiful yard and garden designs, he says.
The ancient Chinese art of positioning objects in a garden, including garden furniture, plants, bridges, rocks, and garden decorations, is based on a belief in yin and yang patterns and chi's flow that create positive and negative effects. Good Feng Shui for garden design creates a peaceful, quiet, and eco clean place. A garden should be far from industrial sites and well protected from busy roads, noise, or air-water pollution. Polluted areas destroy the energy that brings good luck. Fresh breeze and clean water attract money and improve health, Feng Shui homes for wealth.
Decorating with indoor plants to improve air quality
Why add house plants to home decor
Green home decor that cleans the air, top eco-friendly house plants
Chinese garden design inspiration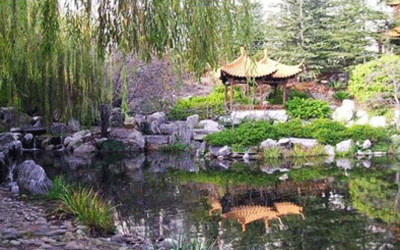 Feng Shui tips for garden design
1. According to Feng Shui design recommendations, the house, backyard, and garden need protection from harmful environmental impacts. Good Feng Shui for garden design and backyard landscaping includes a natural barrier for protection and privacy. Your garden or backyard must be surrounded by a natural fence that reduces noise, wind, and air pollution.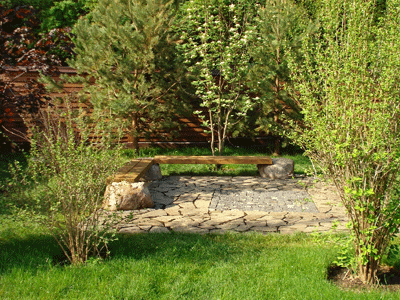 In ancient times Chinese built their villages in the valleys of the mountains. Their farms prospered because of a natural barrier, which protected farms from strong cold winds and enemies' attacks.
Feng Shui home, backyard ideas
Feng Shui for home garden and front yard landscaping ideas
Cactus plants and Feng Shui of home decorating
2. Good Feng Shui garden design and backyard landscaping ideas should include elements that help create a sense of security and comfort. Large rocks, stone walls, and rock gardens are beautiful and modern garden ideas. Trees and bushes, combined with designing a natural fence, or an artificial wall decorated with green plants and flowers, can be used as an attractive and functional natural barrier for your garden.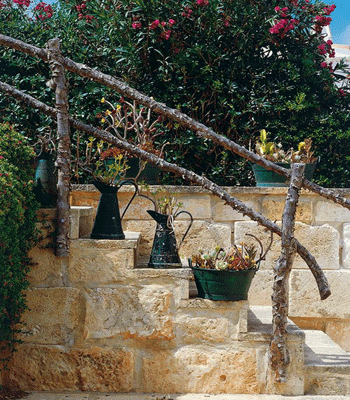 3. The energy flow Qi, the life force in Feng Shui philosophy, is everywhere. Good Feng Shui garden design and backyard landscaping create open spaces with shrubs, small plants, and flowers that allow free life force flow.
Recycling decor, old shoes for green plants
Japanese rock gardens, landscaping ideas, oriental garden
Rocks in Japanese gardens; building a rock garden
4. It is essential to create an open area in front of the house doors to allow the Qi energy flow inside the house and around freely, bringing positive changes. Do not plant large trees close to the front door. Good Feng Shui garden design and backyard decorating ideas should be simple, open, and welcoming.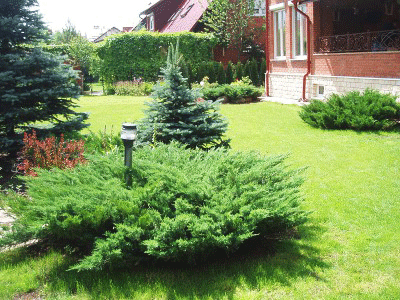 5. Another principle of good Feng Shui garden and backyard designs is 'the mountain is behind, and water is in front.' The water element attracts chi energy that brings money into your home. According to Feng-Shui, in the design philosophy, the water is the symbol of wealth.
Feng Shui homes with miniature indoor house plants
Feng Shui home; the front door and entry
A swimming pool or pond with goldfish and water plants, a fountain or waterfall with rocks and grasses are necessary to Feng Shui garden design, front yard, or backyard landscaping ideas.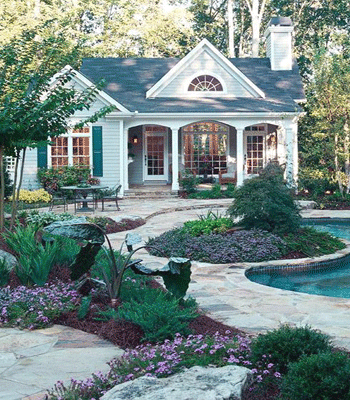 6. Good Feng Shui for garden design and backyard landscaping calls for three elements: water, rocks, and plants. Decorative and straightforward rock gardens are lovely elements of Feng Shui in Eastern style. A rock garden works as an artificial barrier, reflecting negative energy and protecting a house and outdoor living spaces.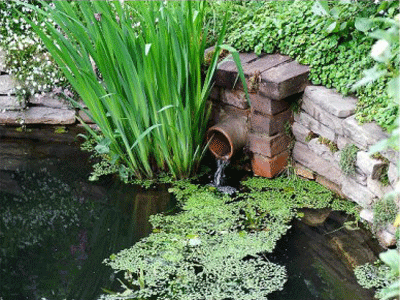 7. Feng Shui plants require special attention. Plants and flowers will add colors and aroma to your backyard garden. Planting flowers, grasses, shrubs, and trees per Bagua color theory will create more balanced backyard landscaping ideas and add harmony and beauty to your garden design.
Each plant generates, uses, and stores energy. To balance energy flow, each area of ​​your garden or backyard should have a particular color palette, created with your favorite plants and flowers.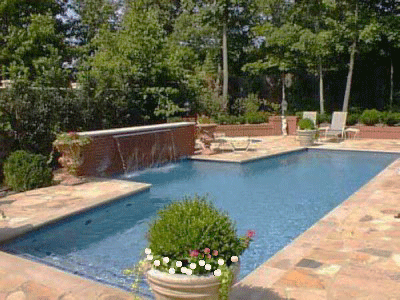 8. Backyard landscaping specialists and Feng Shui practitioners recommend using white flowers that add a splash of fresh light color and balance the monochromatic green garden design.
9. Large trees should be planted away from a house. Large trees trap the energy flowing into a home and send it to their roots. Trees and shrubs are excellent backyard landscaping ideas. They make a natural fence and protect the front yard, backyard, and garden.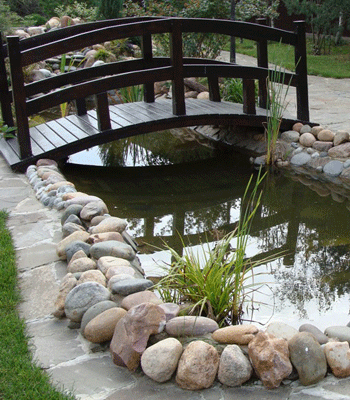 10. Proportions are essential in the Feng Shui garden design. Very tall trees may destroy the balance and harmony in your garden.  Plant trees and shrubs with a slight height difference to enjoy exciting and pleasing to the eyes backyard landscaping.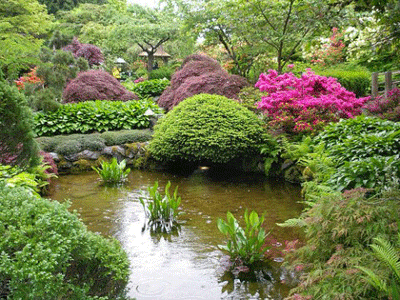 11. Garden decorations, patio furniture, and beautiful objects in your garden make backyard landscaping ideas more comfortable, personal, and inviting, creating a relaxing garden atmosphere. The sound of murmuring water soothes and calms, and bamboo wind chimes hanging in your garden evoke pleasant memories and help relax.

Green ideas influence traditional and contemporary home decorating. Green ideas come in various forms, and a miniature garden with edible herbs...
and enjoy free articles sent to your inbox