22 Contemporary Kitchen Design Ideas, White Kitchens
---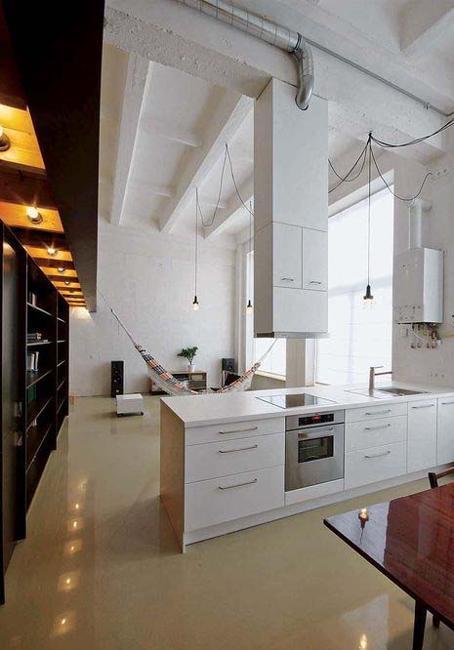 Italian kitchen island design with white cabinets in contemporary style
Contemporary kitchen design ideas bring simple and elegant shapes, contrasting or bright colors. Contemporary kitchen cabinets, especially white kitchens, convey a very neat appearance and create bright interior design. Lushome shares this inspiring collection of white kitchens in contemporary style that demonstrate modern kitchen trends.
Contemporary kitchen design blends traditional and new materials. Contemporary kitchen cabinets can be designed with a mix of natural and man made materials. Creative contemporary design ideas and traditions intertwine, expressing the simplicity, practicality and cleanliness of kitchen cabinets and island designs in contemporary style.
Contemporary kitchen design features smooth finishes, contrasting and light neutral colors. White kitchens in contemporary style are dramatic, elegant and bold. White kitchen cabinets and island designs in contemporary style bring super modern feel into kitchen interiors and create fabulous design with innovative new items.
Modern kitchen trends, spacious white kitchens
Contemporary kitchen design ideas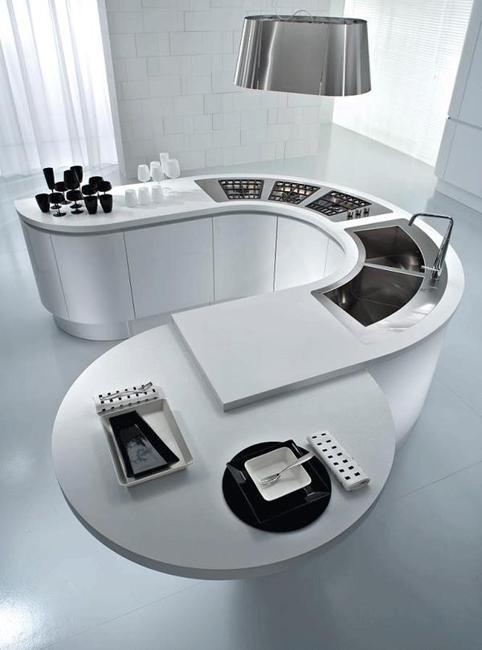 White kitchens with contemporary cabinets and island designs feature functional appeal, fresh details and gorgeous look, inviting new technology into modern homes.
Contemporary kitchen cabinets and island designs are symmetrical or consist of simple forms that create various artistic 3d shapes, decorated with stainless steel, glass, natural stone or wood materials and LED lighting.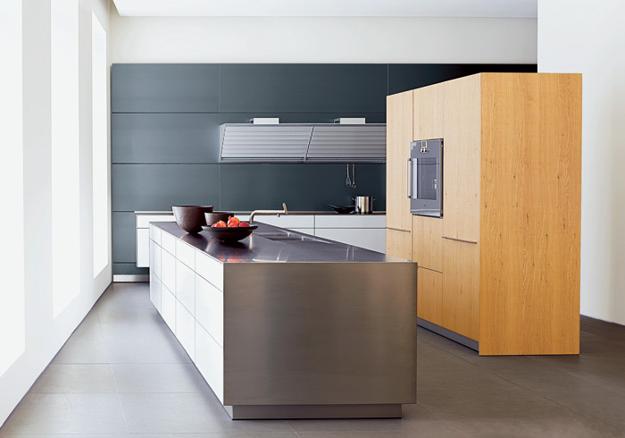 White kitchens are impressive and allow to add colorful accents in bright colors or decorate contemporary kitchens with stunning patterns and digital prints. White kitchens look impressive, creating spacious and airy kitchen designs.
25 modern kitchen design ideas with brick walls
White kitchen cabinets look even more exciting with bright accents and details in yellow, orange and retro modern neon colors, paired with gray color tones, sky blue, brown and black details.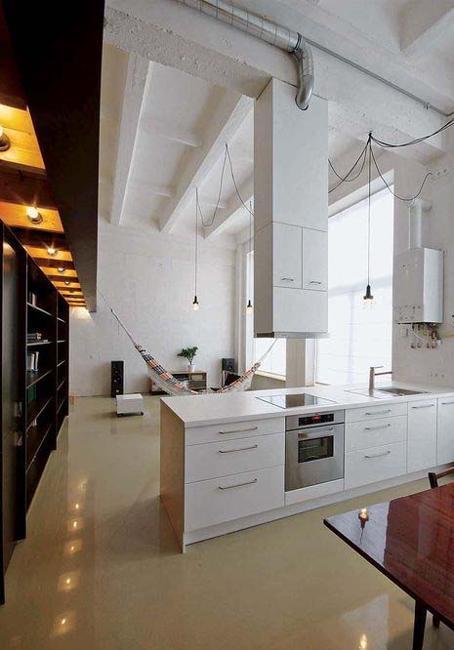 White kitchen cabinets beautifully match glass, like large windows, glass wall design, glass lighting fixtures, cabinets doors and glass accessories, stainless steel appliances, white or black kitchen appliances.
Contemporary kitchen design trends
White kitchen cabinets and island designs look amazing with white tableware, bowls, plates, mugs and white vases. Colorful accessories in any color are suitable for kitchen design in white or black colors.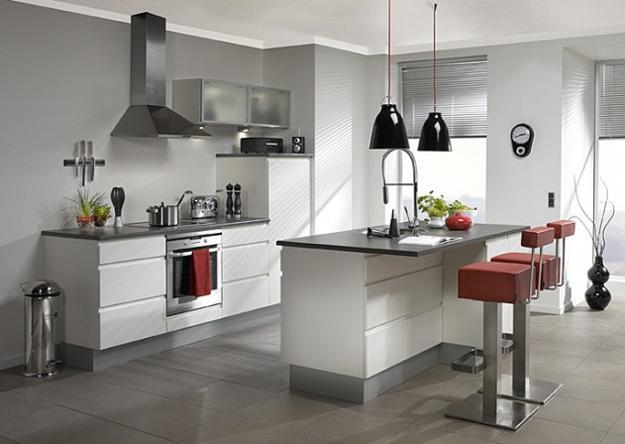 Bright details are not necessary for contemporary design, but accents in contrasting colors enrich contemporary kitchens by creating the pleasant illusion of depth and space.
Green-white color schemes for kitchen design
Polished wood looks contemporary when combined with shiny contemporary kitchen cabinets in crispy white.  White kitchens make homes feel lighter and more spacious, creating striking contrasts with soft brown tones of wood. White kitchen cabinets in contemporary style are a great way to bring harmony and balance into modern homes and brighten up kitchen interiors.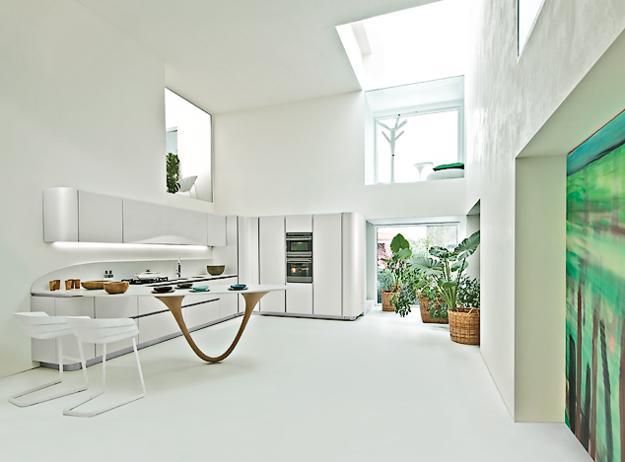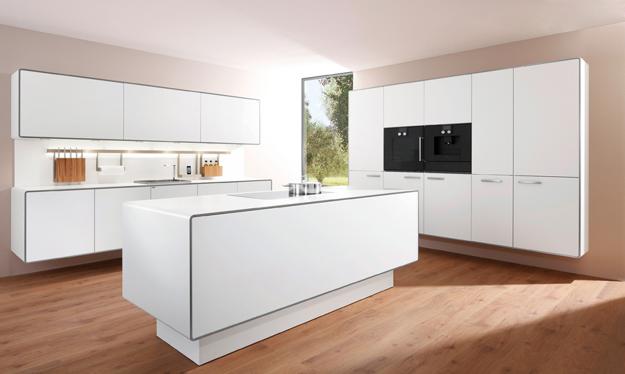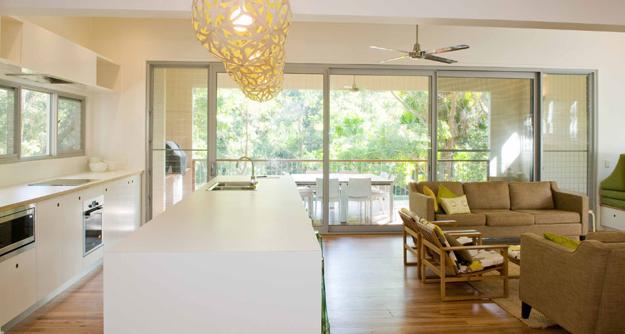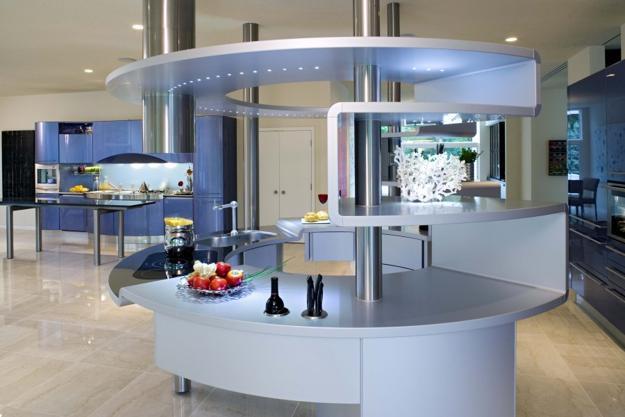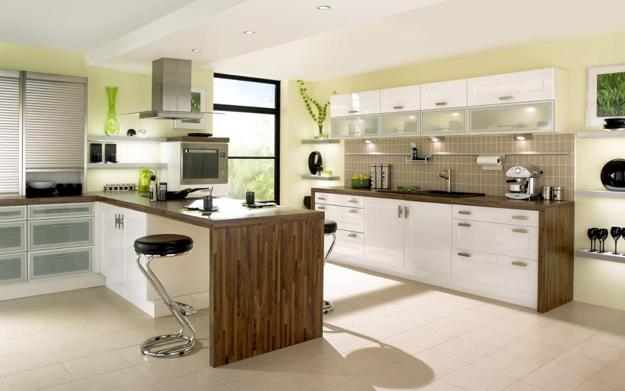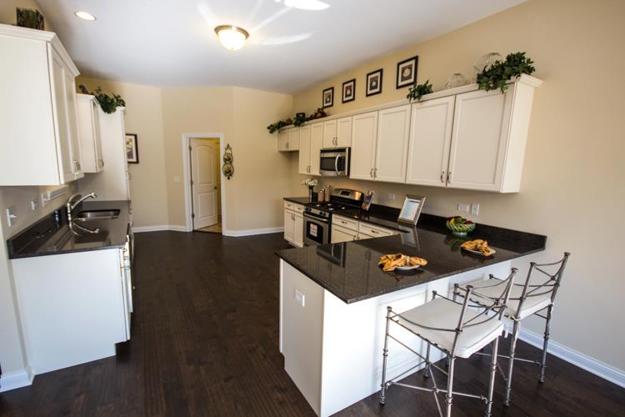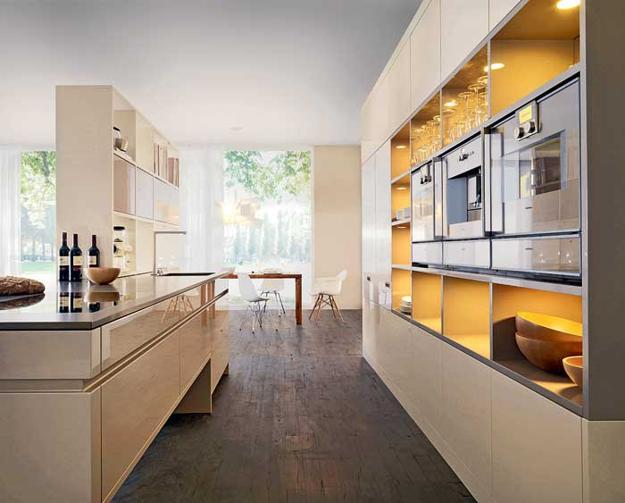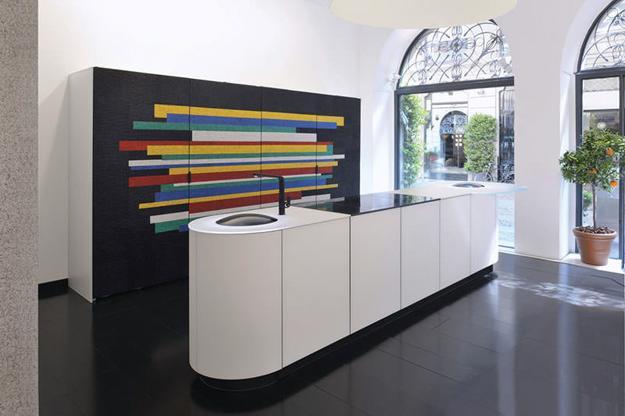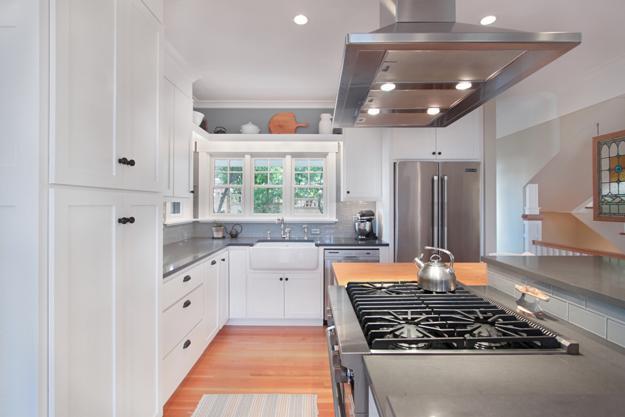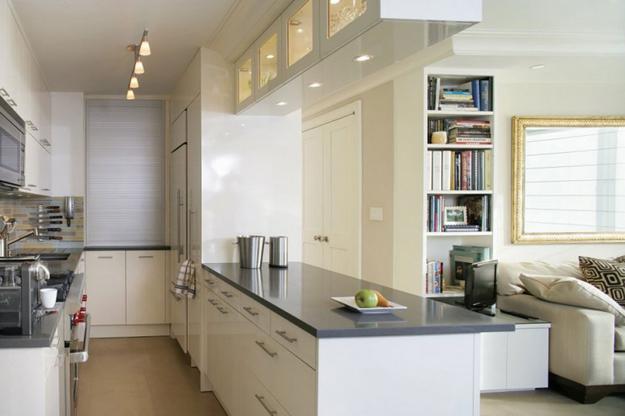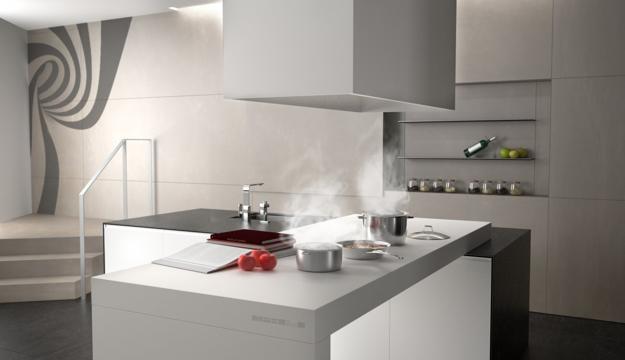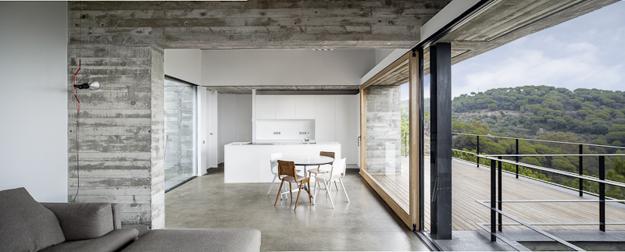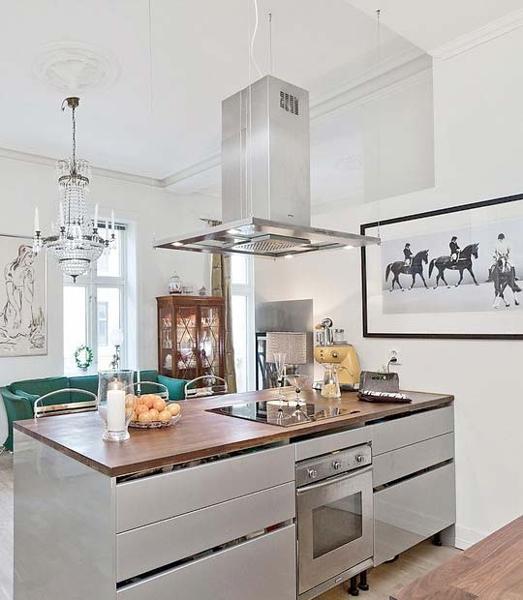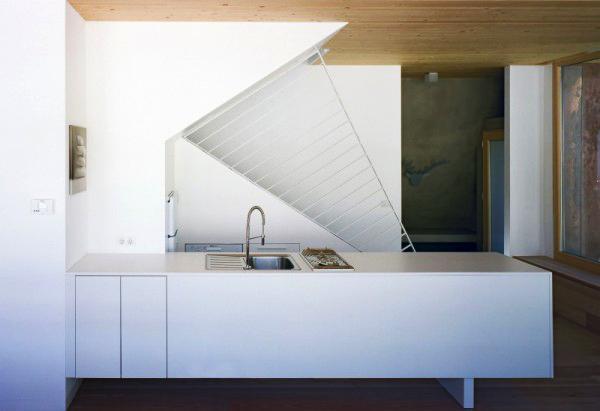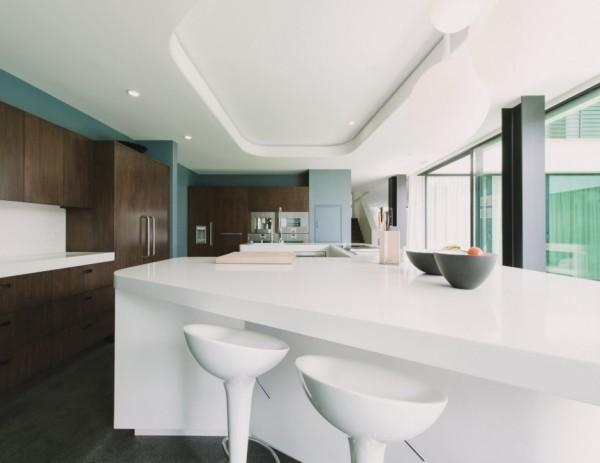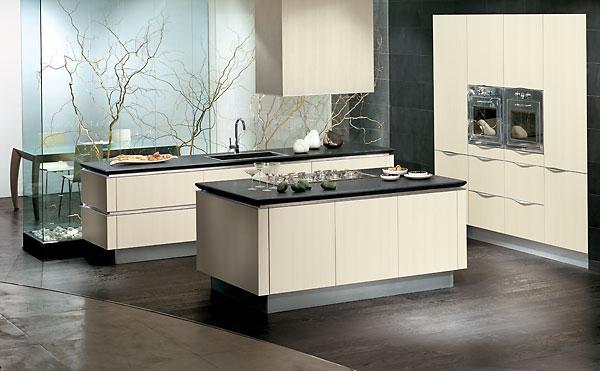 More from kitchen cabinets

There are a few smart ways to reduce the cost of your kitchen remodeling and design. Lushome experts share their tips...