Home Appliances, Yellow Silver Cooktop Shows Latest Trends in Kitchen Appliances

small kitchens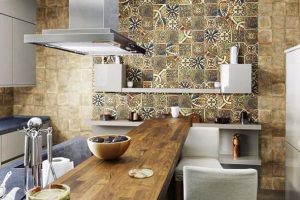 Modern kitchens can look more spacious without large appliances, equipped with folding cooktops and small space saving ovens. Small kitchen appliances, especially portable and folding electric hobs will increase the size of free surfaces for cooking. Small electric cooktops that can be stored on a shelf with other small kitchen appliances, can transform modern kitchen interiors into charming cafe-like spaces.
Traditional functional kitchen design is about a large fridge, a dishwasher, a stove and large cabinets for dishes, pots and small kitchen appliances. Do we really need large kitchen appliances, like modern cooktops and ovens that take so much valuable space? It seems more practical to equip modern homes with small kitchen stoves, perfect for small kitchen designs.
COOKA is a folding stovetop that can be easily moved and stored away. This concept shows new design trends in  kitchen appliances that are going to be adapted for small spaces. With a folding electric hob the kitchen can be everywhere. As an alternative to traditional stovetop cooking, COOKA uses new technologies and new materials to offer a new look, function and new potential uses.
Folding kitchen appliances for space saving kitchen design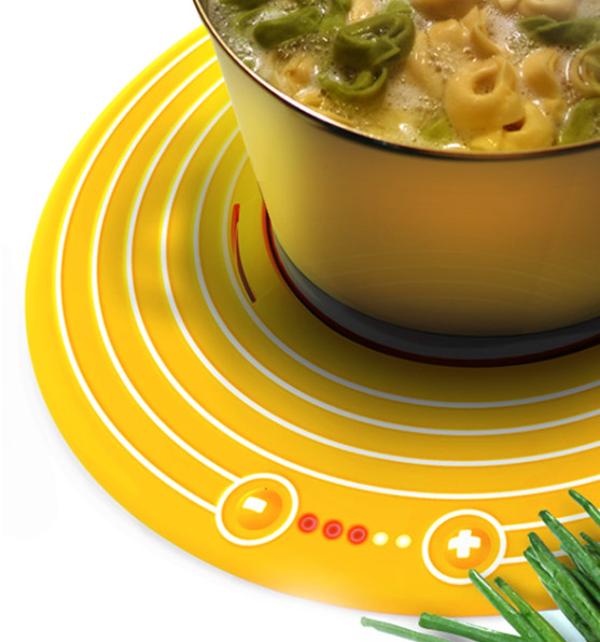 Modern kitchen with light, portable, ergonomic and energy efficient electrical appliances will look more attractive, contemporary and beautiful.Although today it is almost impossible to imagine modern kitchen interiors without large kitchen appliances, product designers and engineers explore compact, space saving ideas for contemporary kitchen appliances.
Space saving kitchen appliance
Contemporary design concept COOKA from Maurizio Maiorana, www.mauriziomaiorana.net/ is an attractive, functional and comfortable to use cooktop. Designed for modern homes and busy lifestyle, the new electrical appliance can be used inside and outside, or packed for camping.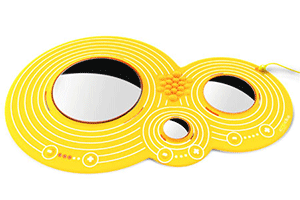 Bright yellow and silver color design makes cheerful contemporary kitchen appliance that can brighten up any kitchen in neutral colors and add a sunny warm accent to colorful kitchen interiors.
Feng Shui home, kitchen design ideas

Modern kitchen design ideas from artistic engineer
The new kitchen appliance is flexible and can be folded for storage, saving space, creating a larger working surface and improving functionality of modern kitchen design. For those who have a cottage this kitchen appliance with yellow top and silver plated cookers offers simple and convenient small kitchen solution. Made of silicone rubber, flexible and light, the small kitchen appliance is very efficient and can save a lot of money on electricity bills.
Ergonomic tea kettle, small kitchen appliance for modern homes
Contemporary electrical appliances, room heaters
Small kitchen appliances
True cooking fans may prefer traditional kitchen appliances, large cooktops and ovens, but even chefs will enjoy optimistic yellow cooktop design that can turn a patio or a deck into a small kitchen in no time. Unique, foldable, light and small kitchen appliances for cooking, like this silver plated electric hob COOKA, are creative space saving ideas for setting the outdoor kitchen.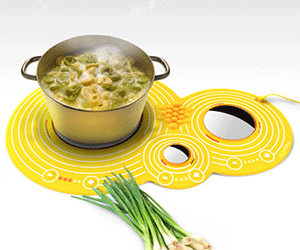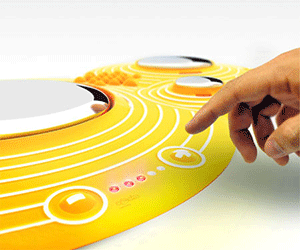 Energy efficient small electrical appliances
Silver plated cookers dramatically increase the efficiency of the small kitchen appliance. Innovative electric kitchen appliance design is a blend of compact space saving design ideas and contemporary technology that enhance modern kitchen design with practical, attractive and safe materials. Made of non toxic silicone rubber, the hob design is versatile and sustainable at very low -60C  (or -76F) and high temperatures, 220C (or 428F). Two buttons, plus + and minus –, control the temperature of its heating elements.
Small kitchen ideas, coffee machine decoration
Silver, that is usually used  for making  sterling silver cutlery and jewelery, is a major element of this energy efficient electric hob. The silver plated cookers make the process of preparing meals quicker. They get hot fast and cool down as soon as the electric cable is unplugged. The silver plated cookers make this new kitchen appliance eco friendly and convenient.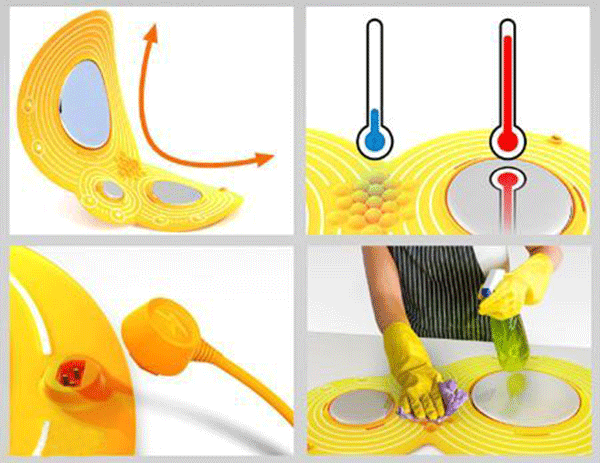 Energy efficient electrical cooktop redirects excess heat during cooking. There are tiny holes made in the rubber mat for hot air to escape. The new kitchen appliance with silver plated cookers is flexible enough to be fold up, packed or stored away.
Modern kitchen appliances, portable electric hobs
Modern kitchen appliances, cooktops, ovens, fridges and dishwashers bring ergonomic, water saving and energy-efficient designs into contemporary kitchen interiors. Colorful kitchen appliances are modern ideas that improve the mood and add more interest to modern kitchen design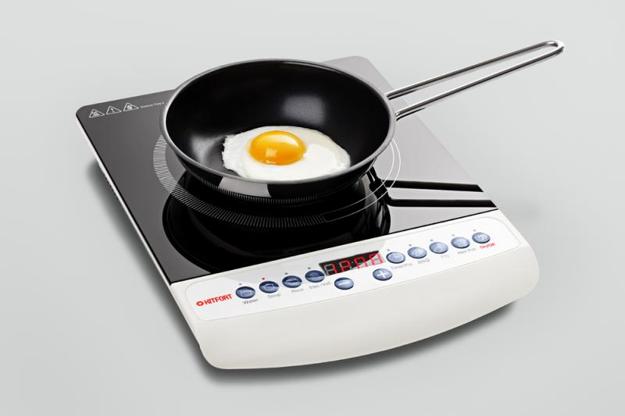 In the future small kitchen interiors can be dramatically changed with contemporary cooktops that are foldable and space saving. Made of flexible silicone rubber, brightly colored, light and small, the future kitchen appliances will improve functionality of kitchen interiors with eco friendly and space saving designs.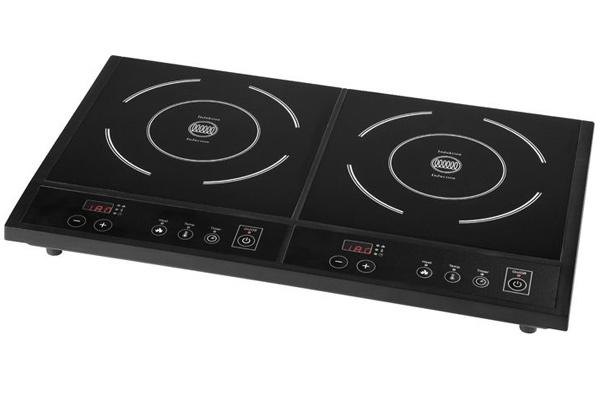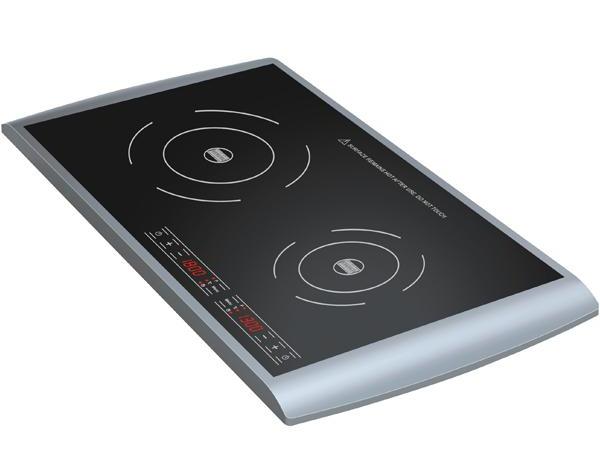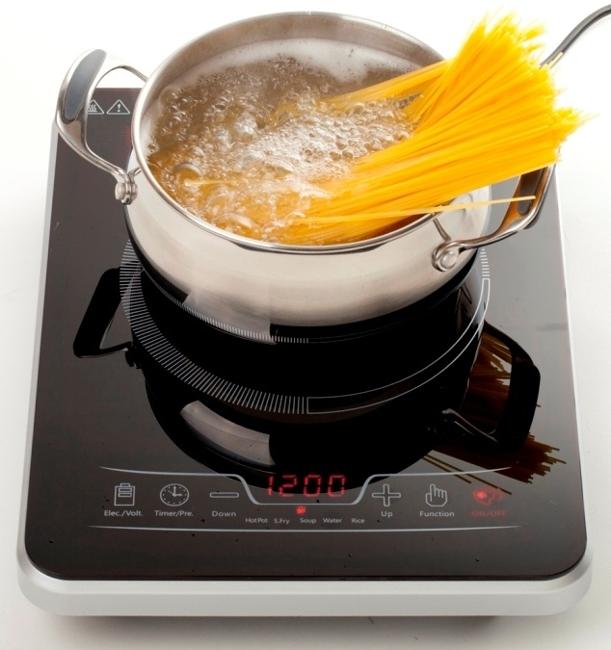 More from interior design

Bright home interiors and amazing views of the ocean make this beach house a dream place. Large windows, light, neutral room...
and enjoy free articles sent to your inbox