Eco Friendly Ideas for Vases and Planters Taking Glass Recycling to the Next Level

Green Design Ideas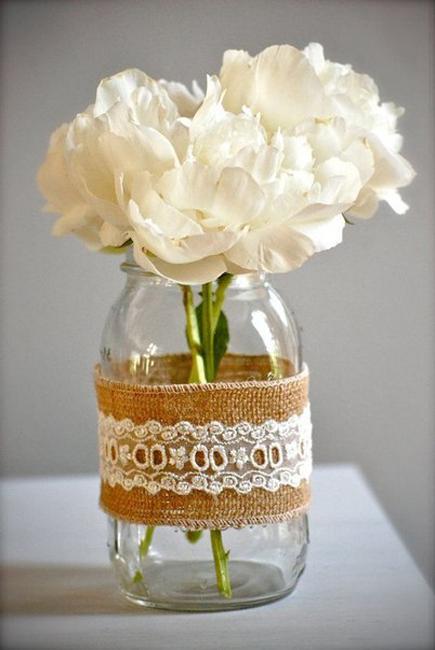 glass recycling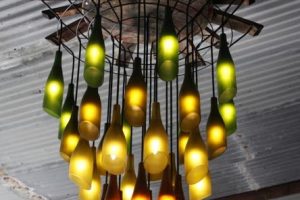 Recycling glass jars for vases create beautiful home accents, table centerpieces, and outdoor decorations. Recycling is a popular modern trend which can be taken to the next level. Reducing waste and using things that hard to recycle, like glue, paint, wallpaper, wrapping paper, and many types of colored paper help protect the environment, create unique accents for home decorating in eco style, and reduce harmful waste.
Recycling glass jars for vases is easy. With just a few pieces of lace, wood pieces or beads, adults and children can create beautiful vases for fresh flowers or artificial flower arrangements. There are many attractive and creative craft ideas to turn glass jars into useful things, like lanterns, home organizers, vases, and other home decorations. Recycling natural materials is great. When you recycle glass, left over glue, paint, and colored paper for your designs, you create super Green crafts.
Wrapping paper and brightly colored papers are perfect for recycled crafts. The dyes are intense, concentrated, and harsh to the environment. These types of paper cannot be processed with a regular paper recycling machine. Glues and paints contain solvents and other toxic chemicals which are harmful to the Earth and people. Do not throw them in your garbage but use for recycled crafts. Clever ways for recycling hard-to-recycle materials make handmade decorations and gifts twice Greener.
Plastic and glass recycling ideas for building fences
20 glass recycling ideas for creating unique furniture, home decorations, and lights
Recycling glass jars for vases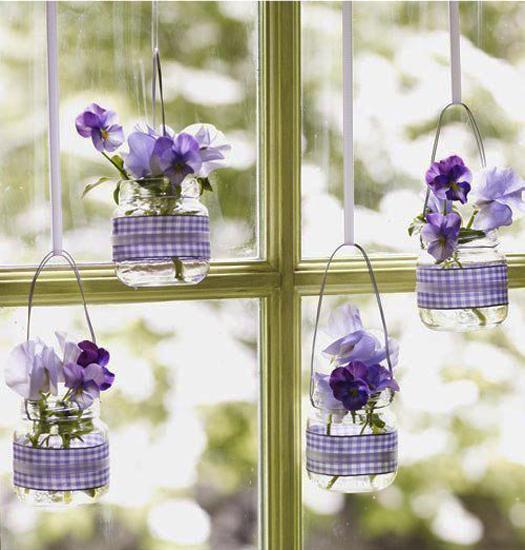 Wash out your glass jars, remove labels, and dry thoroughly. Decorate the jars by gluing on your favorite cut out designs, or use paint to adorn the vases. Using a ribbon, lace or embroidered designs around the rim creates beautiful vases for flowers. Paint anything you want on wooden pieces and glue them to glass. Your table centerpieces can look playful and extravagant or elegant and classy.
These recycled crafts make sweet gifts and home decorations. Perfect for all holidays, Mothers Day, and special family events, the recycled glass vases offer creative and Green ideas to protect the planet and save space in landfills. The crafts quickly adapt to different genders, ages, seasons, and occasions showing off your creativity and support of Green living idea.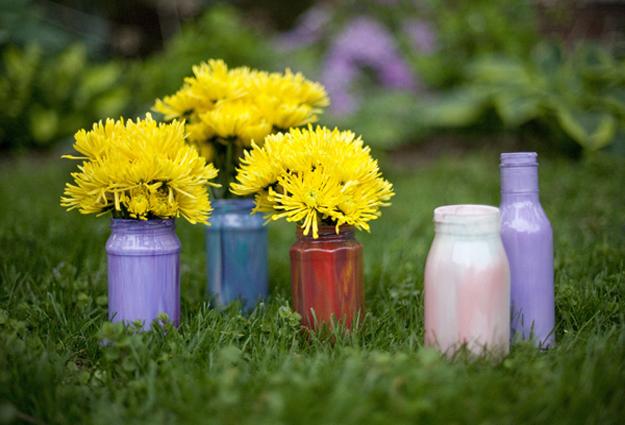 Glass jars can become vases for flowers and planters for edible herbs. You can hang them outdoors or use them as beautiful table centerpieces. Glass jars with plants and flowers make excellent wall decorations and unique eco gifts.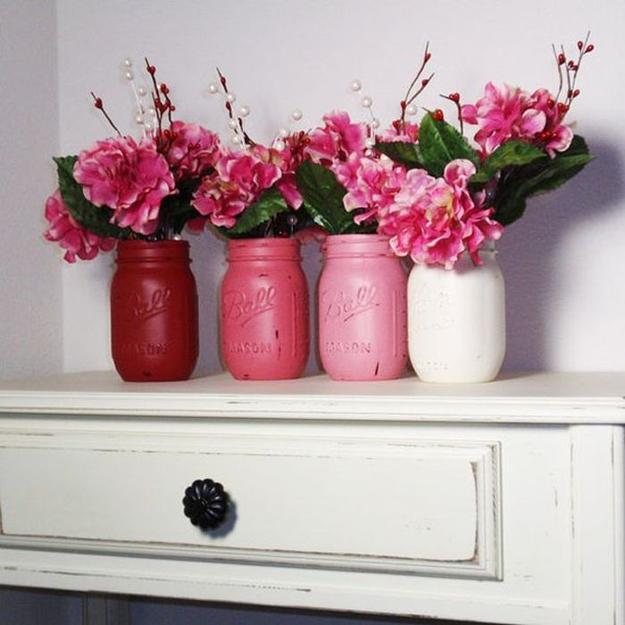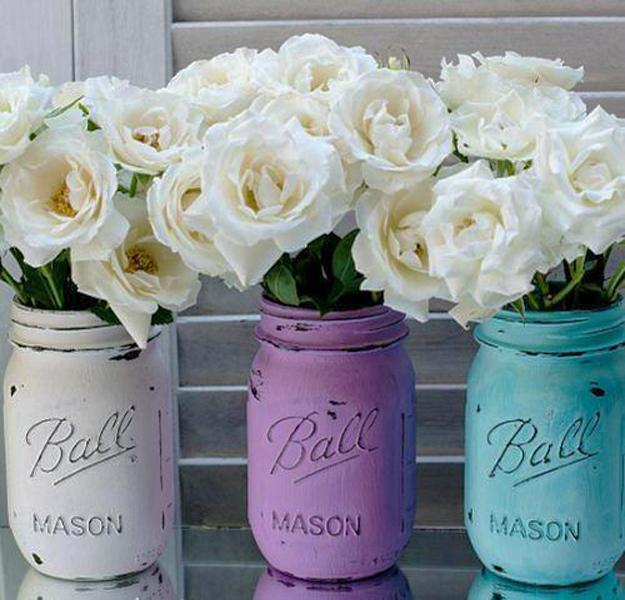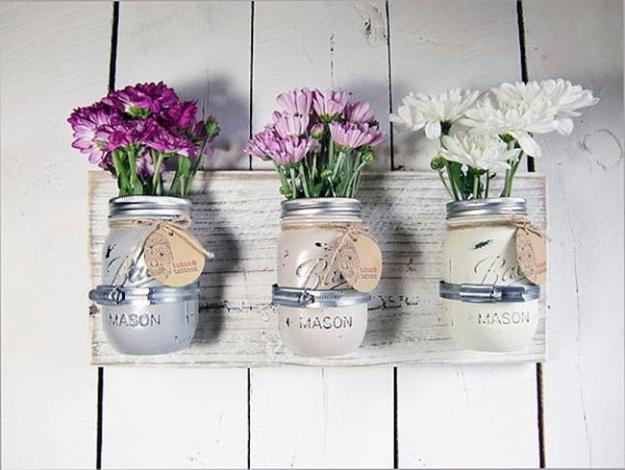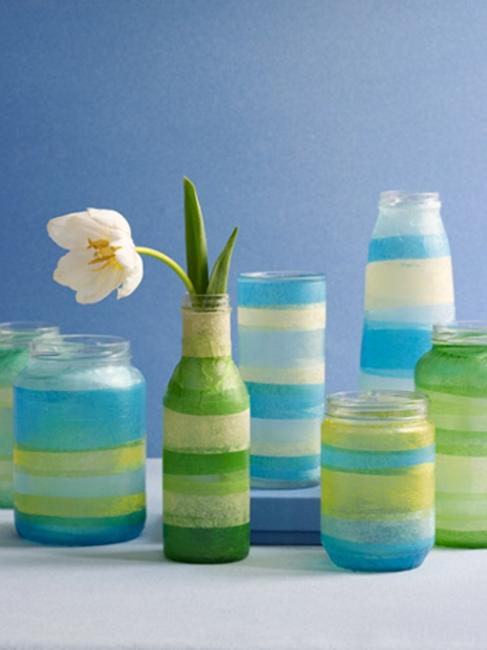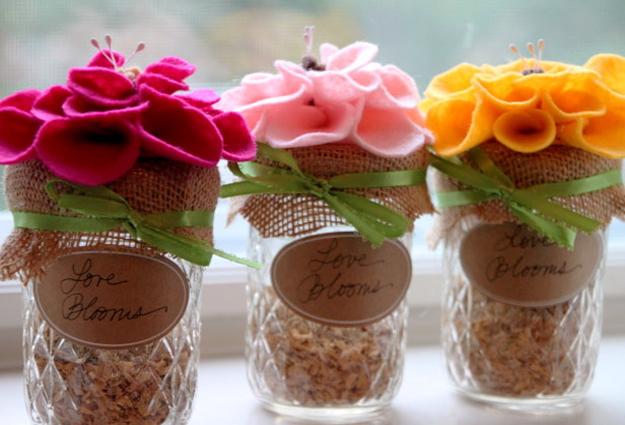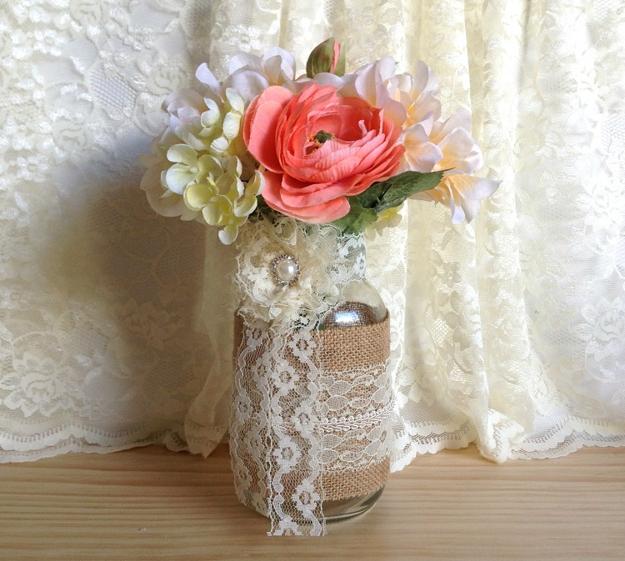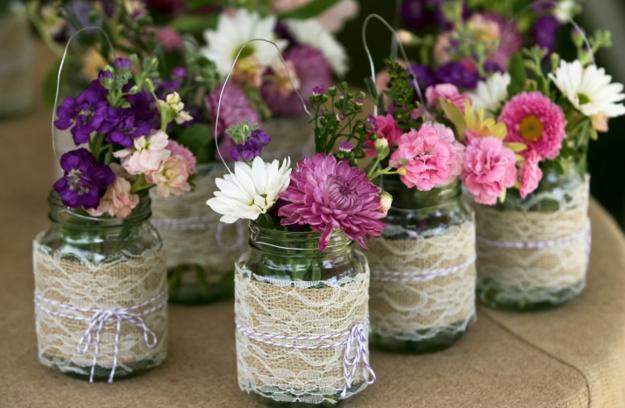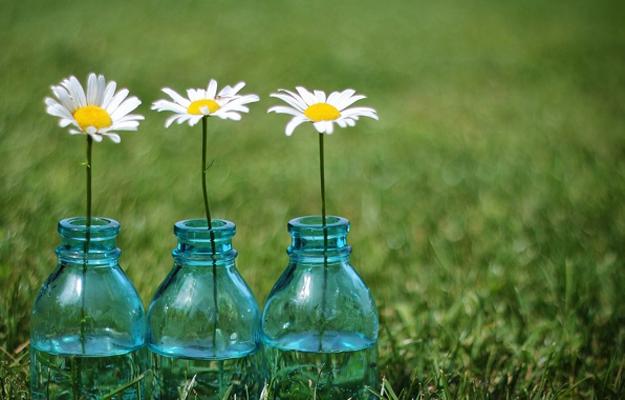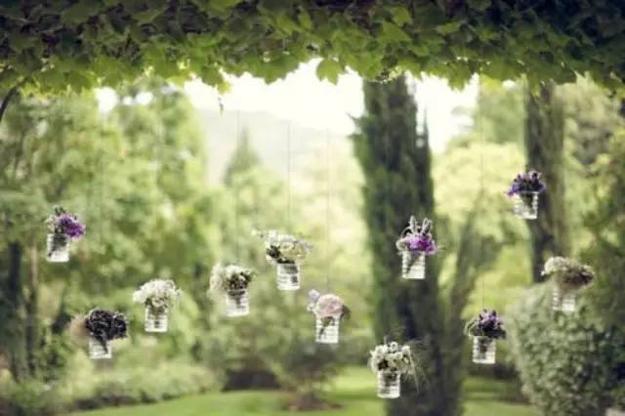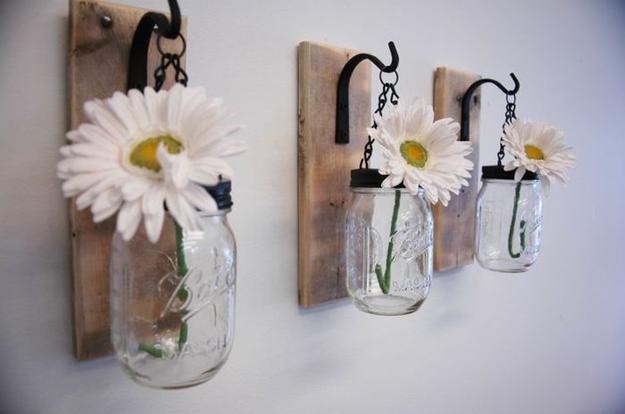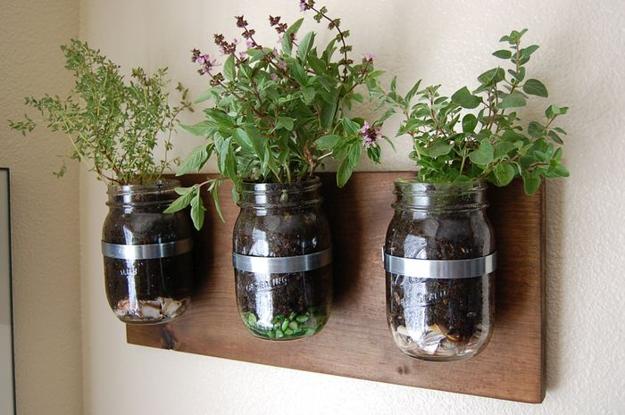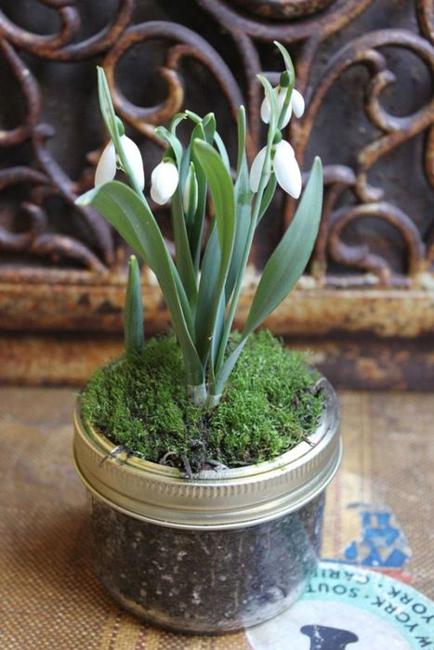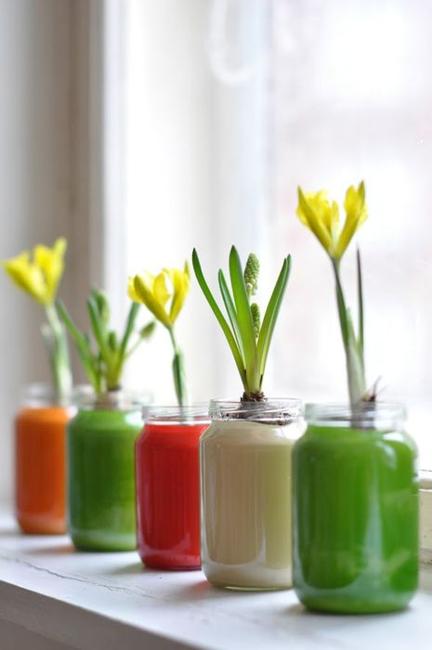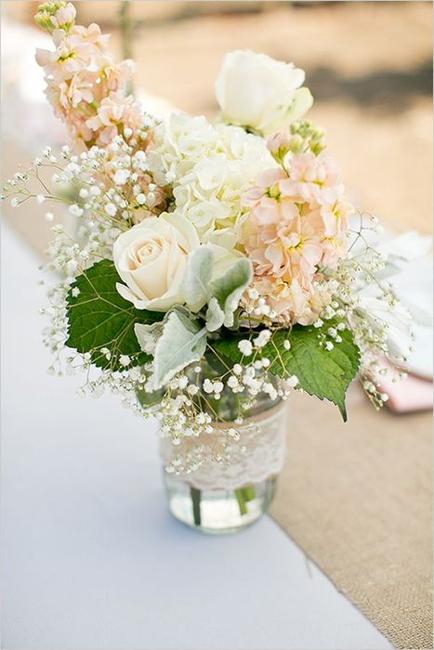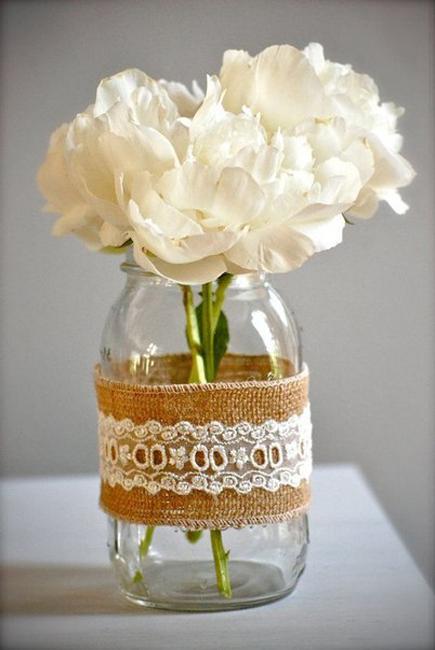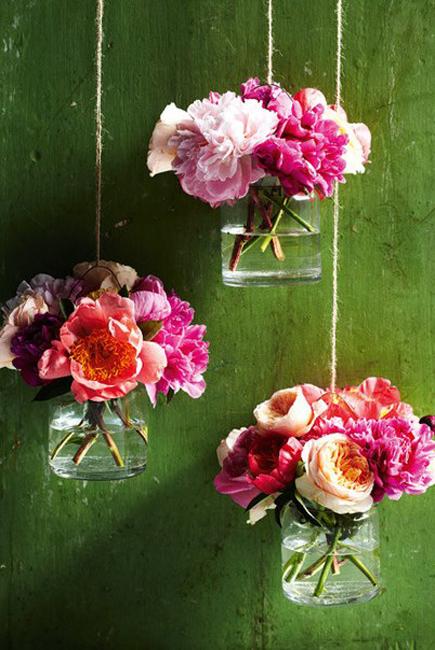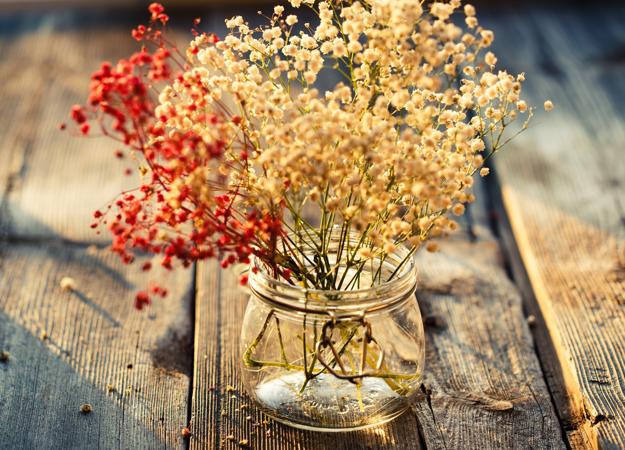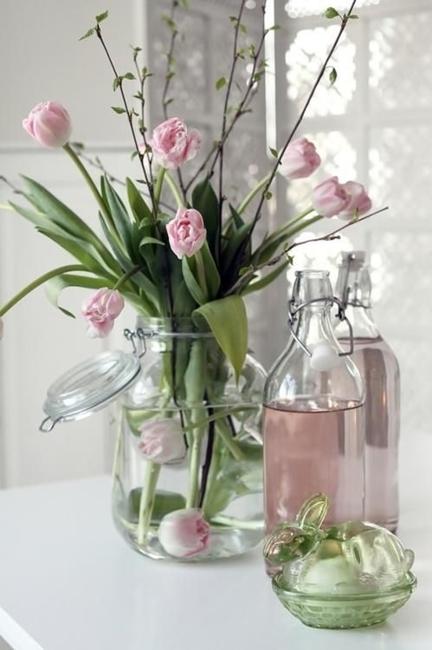 More from decorating with flowers

Fabulous designs take modern food decoration ideas to the next level blending innovative concepts with traditions and exploring new ways to...
and enjoy free articles sent to your inbox