20 Amazing Glass Recycling Ideas for Creating Bottle Furniture, Home Decorations and Lights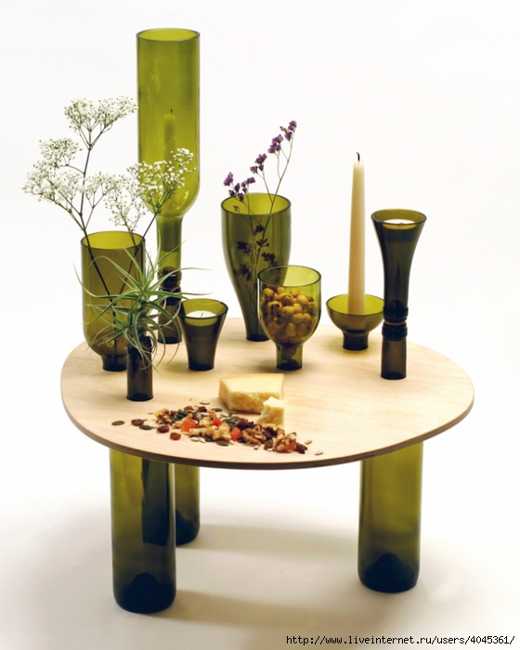 decorating with glass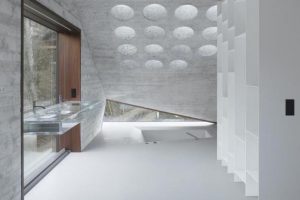 20 amazing glass recycling ideas demonstrate very creative approaches for making bottle decorations, lighting fixtures and functional decorative accessories. The collection of recycled crafts and design ideas show how to reuse and recycle glass bottles for your home decorating.
Glass recycling ideas might lead to plastic recycling, inspiring similar recycled crafts and designs. Glass bottles and plastic bottles are great materials for bird feeders and planters, decorative vases and storage containers. Glass bottles adorned with painted patterns and images make wonderful, handmade and unique gifts.
Glass bottles can be used for creating gorgeous candle holders and interesting lighting fixtures for outdoor rooms and interior decorating. Colored glass bottles look fabulous with beautiful flowers. Clear glass bottles with sand, beach pebbles and seashells create gorgeous table centerpieces and decorations for shelves that make an artistic statement.
Creative glass recycling for eco friendly home decorations and lights
Glass chandeliers and pendant lights, outdoor wall lights and lanterns made of glass bottles are other fantastic glass recycling ideas that turn useless empty glass bottles into original designs.
Lighting fixtures created with glass bottles can be used for interior decorating and outdoor rooms. Made of natural material, they suit any decorating color palette and add a relaxing and informal feel to creative home decorating.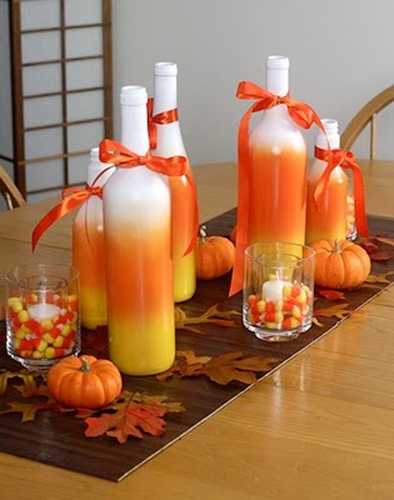 Glass bottle arrangements make wonderful displays. Places on a console table or a shelf they dramatically change wall designs, grabbing the attention and reflecting more light into a room. Hanging planters for interior decorating or outdoor vertical garden design are exciting glass recycling ideas that blend functionality with stylish look.
25 glass recycling ideas turning used bulbs and test tubes into vases
Creative glass recycling for sustainable designs, green home decorations and kitchen accessories
You can use glass bottles for cereal storage or create striking kitchen decorations by layering different dry foods inside a bottle. The glass bottles filled with buttons and beads look beautiful also, offering cheap decorations for your craft room or home office.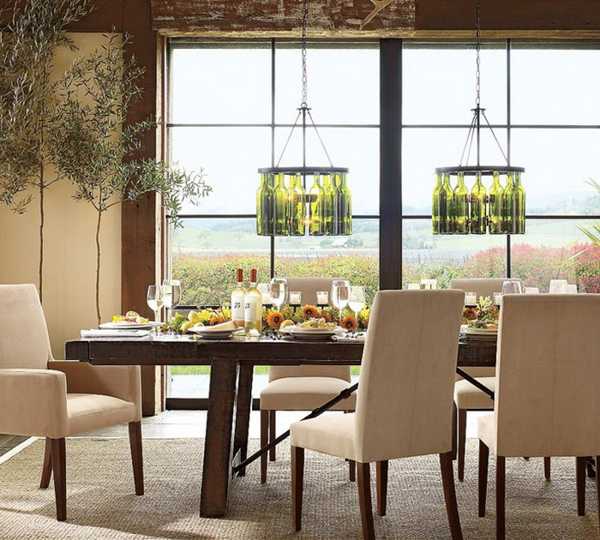 You can use colorful or blackboard paint for decorating glass bottles and add funny or cheerful notes for increasing the bright effect these bottles create in a room. Clear glass bottles filled with dry branches, leaves and berries look charming, adding an eco feel to interior decorating in elegant style.
Hanging home decorations, recycling glass test tubes for interior decorating in eco style
Eco friendly green building with old empty bottles
Modern paints and decorating materials allow to design amazing home decorations, lighting fixtures and accessories of glass bottles, reuse, recycle and upcycle them for modern interior decorating. Glass recycling ideas are inspiring and challenging your imagination for creating impressive home decorations and original lighting ideas.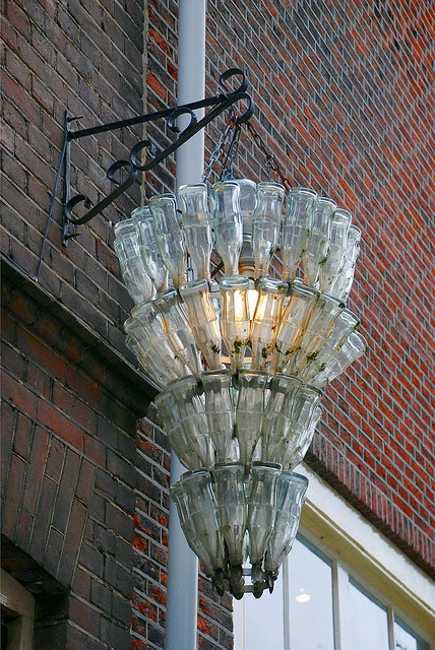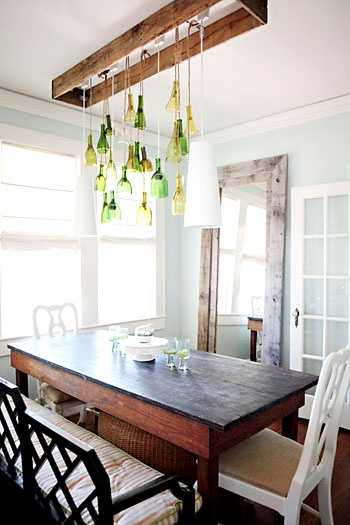 More from reuse and recycle

Recycling is a creative, Green, modern way to create something new, exciting, original, stylish for your home interiors. Do-It-Yourself projects are...
and enjoy free articles sent to your inbox