25 Glass Recycling Ideas Turning Used Bulbs and Test Tubes into Vases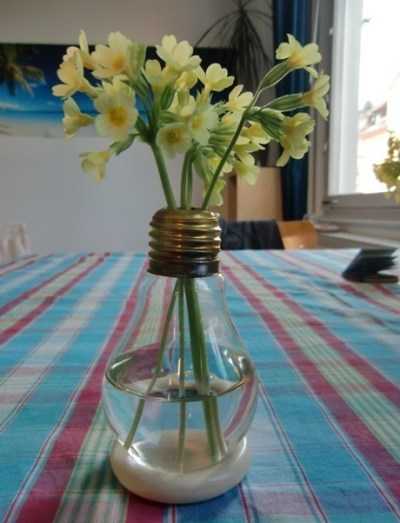 decorating with glass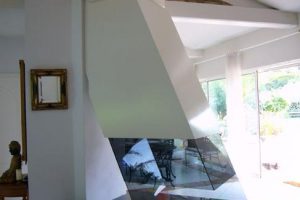 Creative glass recycling ideas show how to reuse and recycle bulbs and test tubes, turning them into attractive glass vases. Decorating with flowers look fresh and pleasant. Glass recycling allows to save money and add attractive green designs to home decorating with flowers.
Small glass vases look gorgeous and appropriate in any room. Glass recycling is a great way to design unique glass vases for a dinner table or shelf in a living room. Glass vases made of bulbs or test tubes look wonderful in bathroom or hallways.
These small glass vases add elegant details to room decor. They can be used individually or grouped on test tube racks for creative home decorating with flowers. Glass bulbs and test tubes can e combined together, creating fantastic displays with flowers or green leaves.
Glass recycling ideas for creating unique vases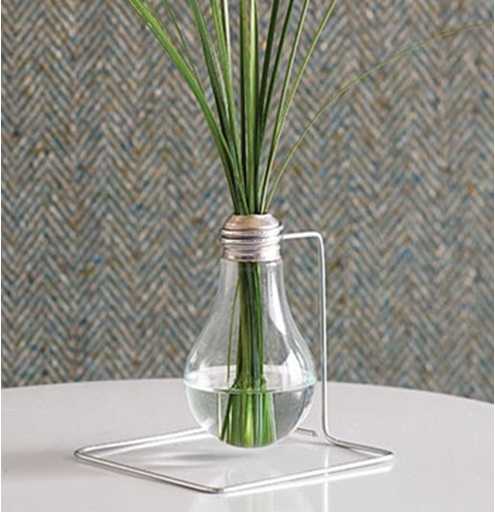 Whether you use various glass bulbs or test tubes in different sizes, colors and shapes or combine similar items, a unique flower arrangements look beautiful.
Chandeliers and wall lights can be decorated with these handmade glass vases and flowers, bringing romantic mood into your rooms. Adding wire and wood to bulbs and test tubes allow to create fabulous vases and flower arrangements, offering many glass recycling ideas for eco homes.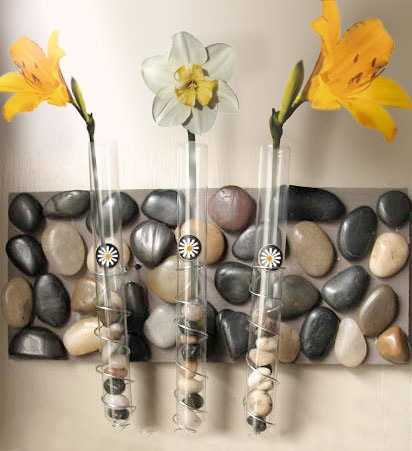 Look at Lushome collection of handmade glass vases made of used bulbs and test tubes, and use these glass recycling ideas as your inspirations for making unique gifts and home decorations, turning glass bulbs and test tubes into fabulous, original and stylish decorative accessories.
Hanging home decorations, recycling glass test tubes for interior decorating in eco style
Contemporary floor lamp blending lighting design and glass plant terrarium
You can decorate glass bulbs and test tubes with tree barks, leaves, fabric or paint them any color and hang them on the wall, chandelier, wall lights or especially designed decorative wall panel, these fantastic handmade home decorations will make any room look charming.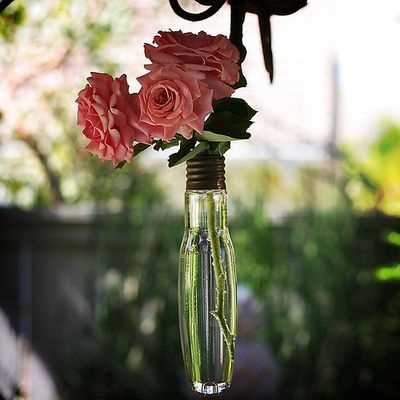 Recycling is a creative, Green, modern way to create something new, exciting, original, stylish for your home interiors. Do-It-Yourself projects are...
and enjoy free articles sent to your inbox