Contemporary Floor Lamp Blending Lighting Design and Glass Plant Terrarium

Decorating Ideas

Lights Appliances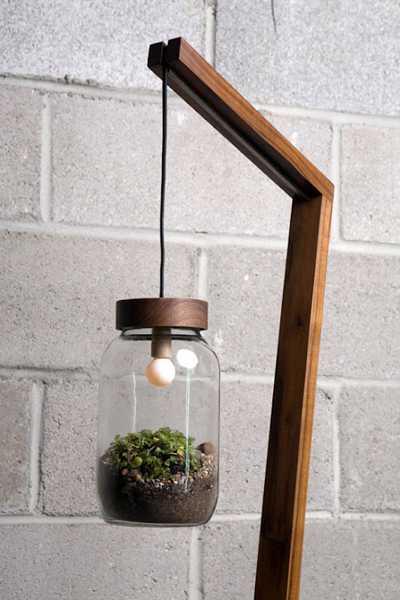 Diy ideas, handmade lighting fixture with glass plant terrarium for interior decorating in eco style
indoor plants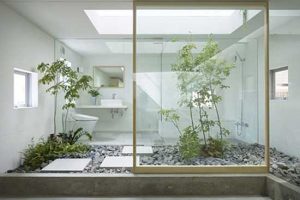 Contemporary floor lamp design makes the most of a natural materials and indoor plants combination, offering a torchier with an elegant wood base and an attractive glass plant terrarium. This contemporary floor lamp is simple and very decorative, the perfect lighting fixture for eco homes.
Wood and glass make these contemporary floor lamps attractive, exciting, and eco-friendly products for decorating offices or eco homes. A glass plant terrarium adds a charming accent to the lighting design, which allows recycling an empty glass jar. It is a great way to enjoy the nature while relaxing at home or working in an office.
Interior decorating in eco style is a popular trend. Natural materials and original designs that incorporate nature-inspired patterns, natural colors, and indoor plants into home furnishings, create a sense of unity with the environment. Eco-friendly designs make modern interiors feel comfortable and pleasant.
20 ideas for home decorating with glass plant terrarium, unique eco gifts
Terrarium floor lamp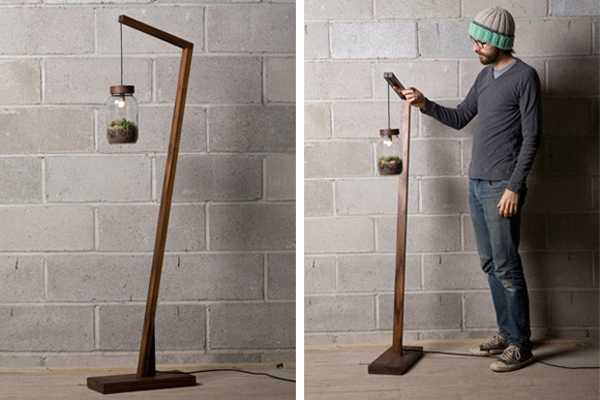 The original floor lamp inspires creative DIY projects for making simple, elegant, and eco-friendly products for eco homes.
The lighting design features four levels of brightness for saving energy or filling a room with a different mood. Moss and succulent plants inside a glass jar look soft and attractive, bringing relaxing green color tones into modern interior decorating.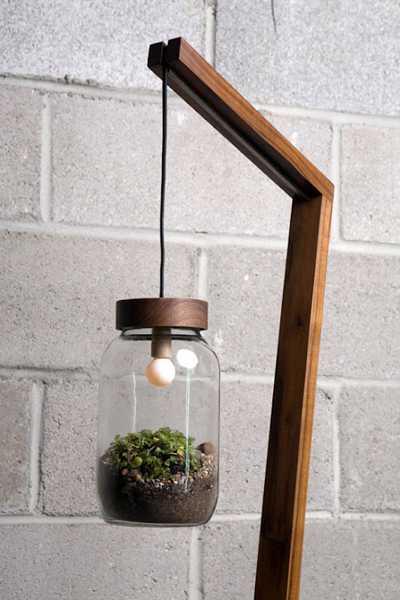 This lighting fixture is called Terrarium Floor Lamp and designed by Autumn Workshop. Handmade floor lamp features a base made of maple and walnut wood. Terrarium FLoor Lamp is available at etsy.com for $675.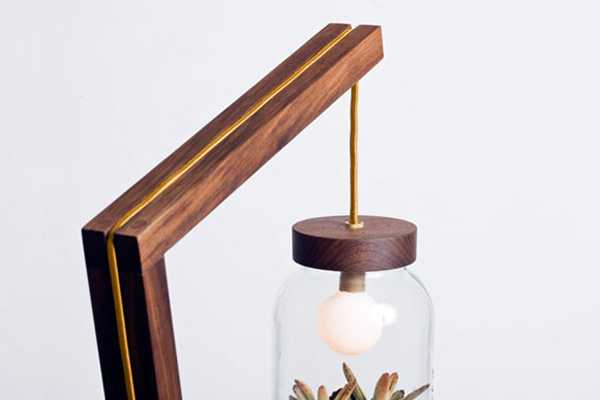 Recycling is a creative, Green, modern way to create something new, exciting, original, stylish for your home interiors. Do-It-Yourself projects are...
and enjoy free articles sent to your inbox