20 New Years Eve Party Ideas Bringing Star Decorations into Festive Homes

Decorating Ideas

Holiday Decor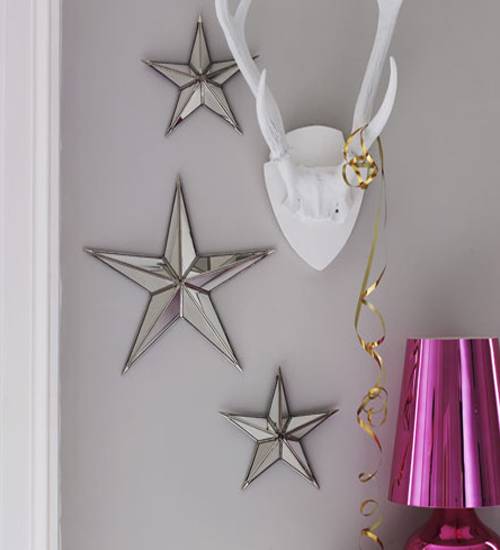 new years eve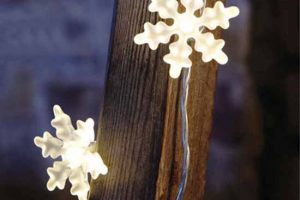 Star decorations bring the joy of the holiday season into winter homes. Stars are versatile ad universally appealing holiday decorations, perfect for New Years Eve party. String lights with stars and handmade paper star decorations are wonderful for adding meaningful and fun ornaments to winter decoration.
The fun of decorating your home for a New Years Eve party with beautiful holiday crafts and star decorations can be surpassed only by the enjoyment you get from these simple and elegant decorative accents throughout the winter holiday season. These holiday decorations are bright and simple, elegant and impressive. Lushome shares a great collection of ideas for winter decoration with stars that are easy, inspiring and help save money on winter holiday decor.
Paper star decorations can be made easily at home with your children. Star cookies look delicious, enhancing your New Years Eve party decor with creative designs. Star lights looks fantastic, adding magic and glow to your winter holiday decor.
Creative ideas for New Years Eve, edible table decorations
Making paper snowflakes and garlands, charming winter holiday decorations
Star decorations for New Years Eve party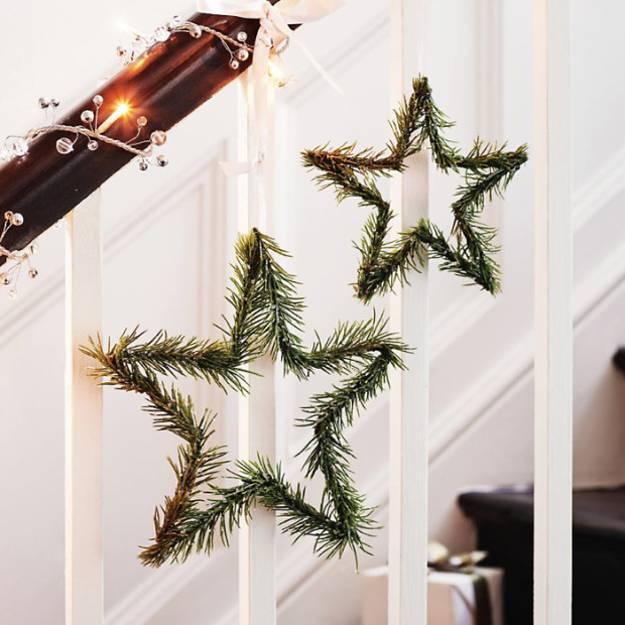 Star decorations can dress up your New Years Eve party table for the special, festive and fun night. Charming paper crafts or star lights, combined with star cookies and hanging star decorations create amazing winter holiday decor. These beautiful ornaments look even more spectacular, combined with Christmas decorations, creating bright and festive winter holiday decor.
Star decorations can be made with metal wire, wood and fabrics, allowing to add a personal touch with texture and color to your New Years Eve party decorating. Velour and felt, embossed metallic paper and simple aluminum foil produce stunning results, adding majestic stars to winter holiday decor.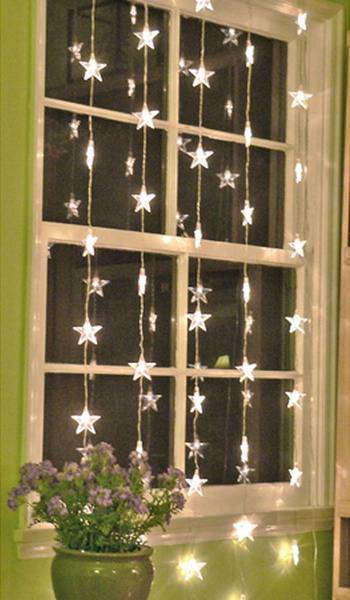 Star decorations can be created in various sizes and colors. You can experiments with different materials, textures and shapes, adding unique vintage charm or contemporary vibe to your New Years Eve party decor.
Contemporary New Years Eve decorations and inspirations
Handmade holiday decorations for New Years Eve party, last minute decorating ideas
Soft and curvy or simple geometric star decorations offer great alternatives for winter decoration. You can create floral patterns or add seasons' greetings to your walls with handmade star decorations. Stars make gorgeous decorations for windows, doors, chandeliers and walls. They look interesting on ceilings and floors, decorative pillows, chair covers, table runners, place mats and tablecloths, helping to dress up New Years Eve meals and dining rooms.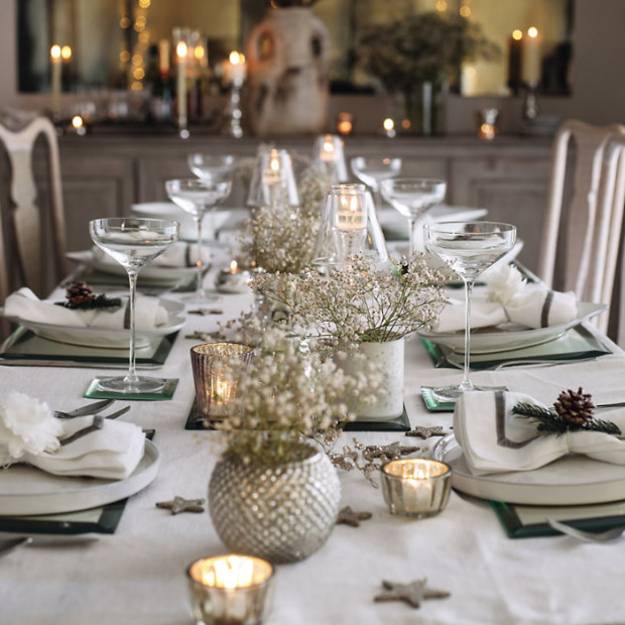 Star decorations are ideal for New Years Eve party. Versatile and very decorative, they symbolize the festive night and work well with any winter decorating ideas. Hanging star decorations add beautiful accents to New Years party decor, and turn walls and windows into spectacular displays.
16 fun ideas for New Years Eve party and holiday table decorations
12 creative New Years Eve party decorations and holiday table centerpieces
Star decorations are elegant, simple, attractive and festive. Adults and children enjoy making these wonderful holiday decorations and use them for decorating homes. Golden and silver, shiny and colorful star paper crafts look fabulous, saving money on winter holiday decorations and creating unforgettable memories of gorgeous and bright New Years Eve and fun time with friends and family.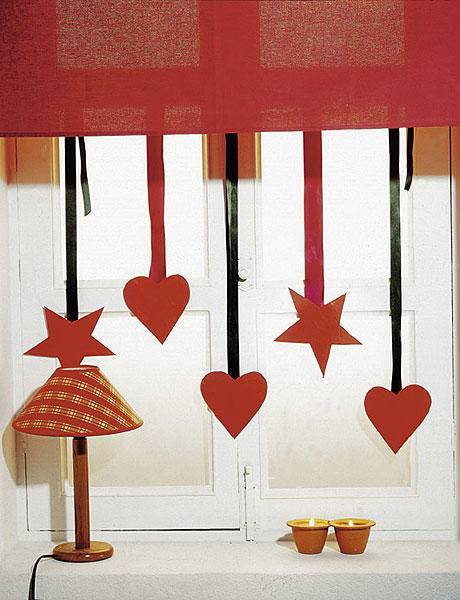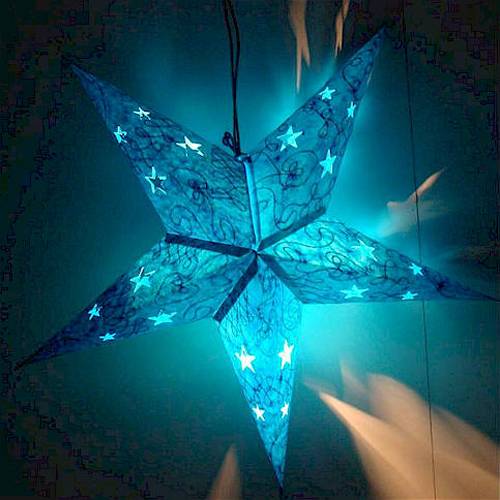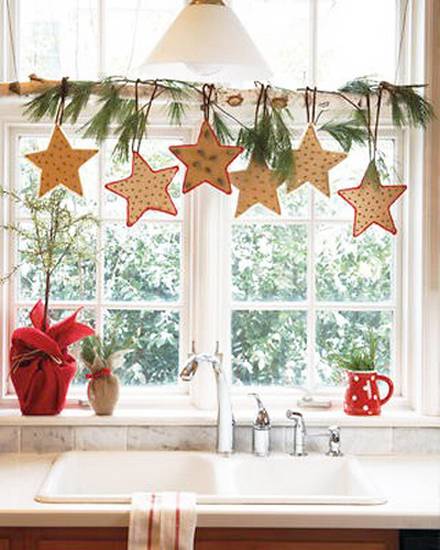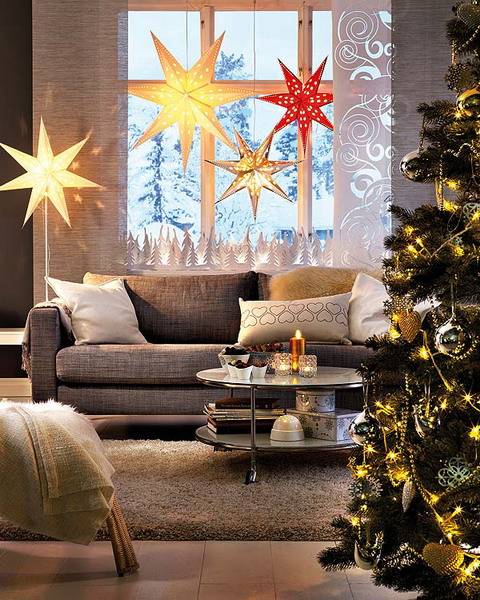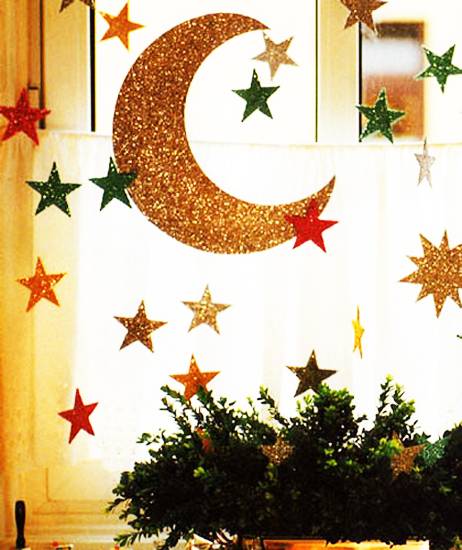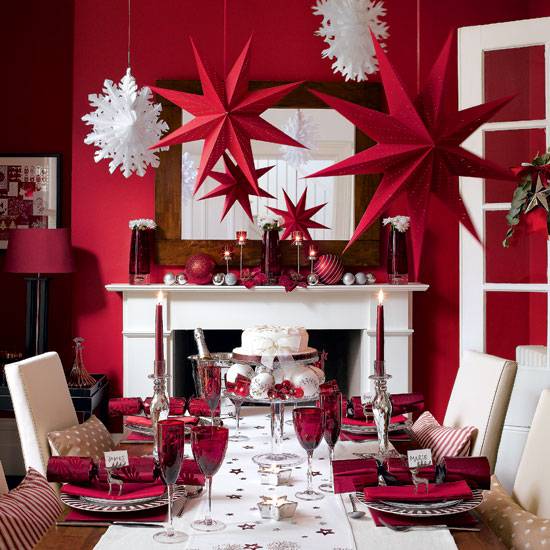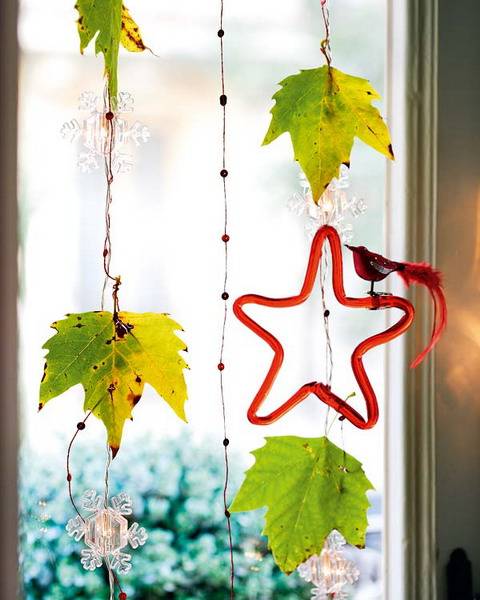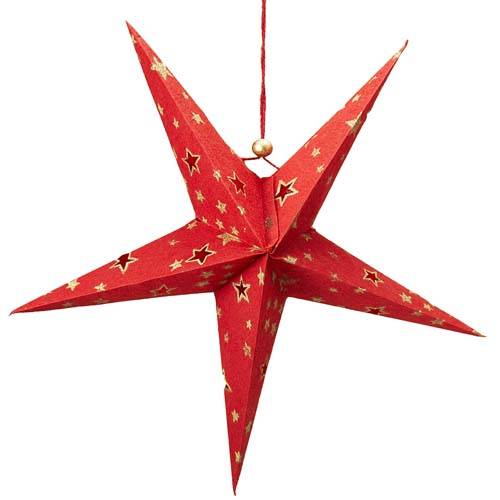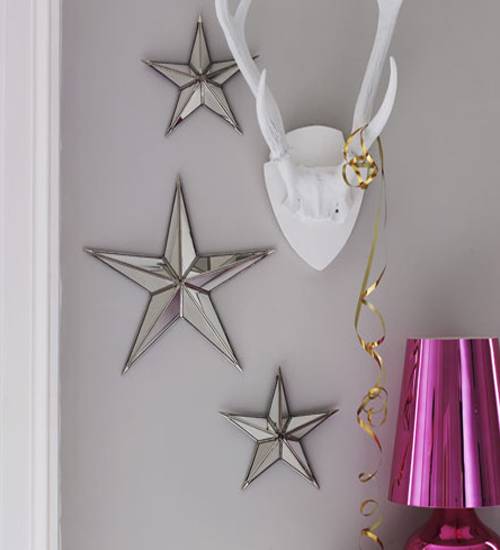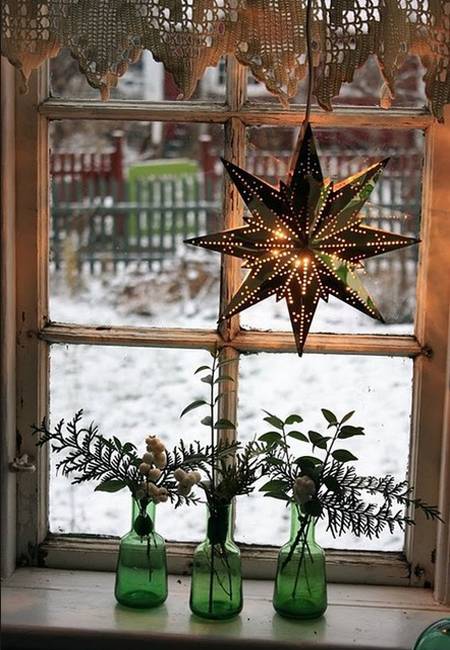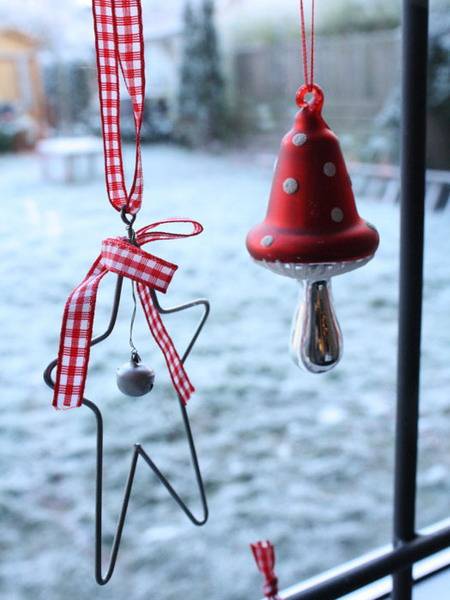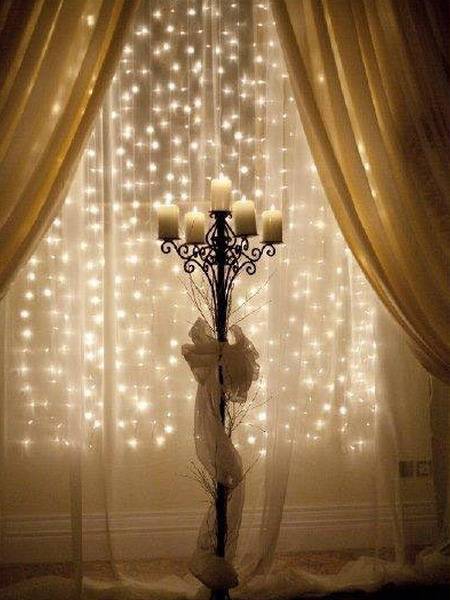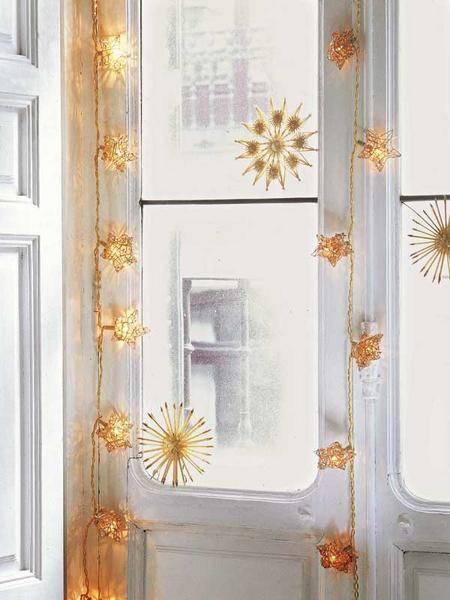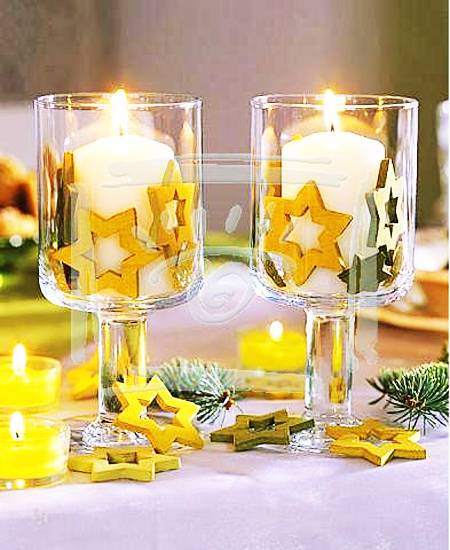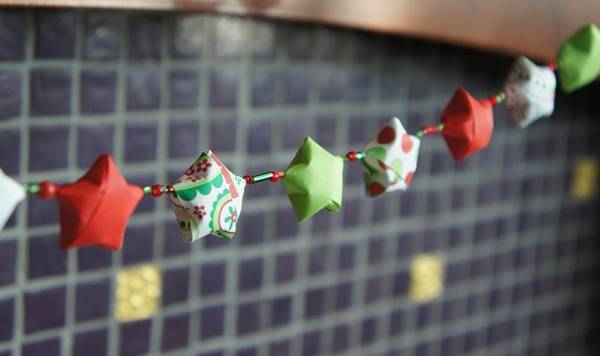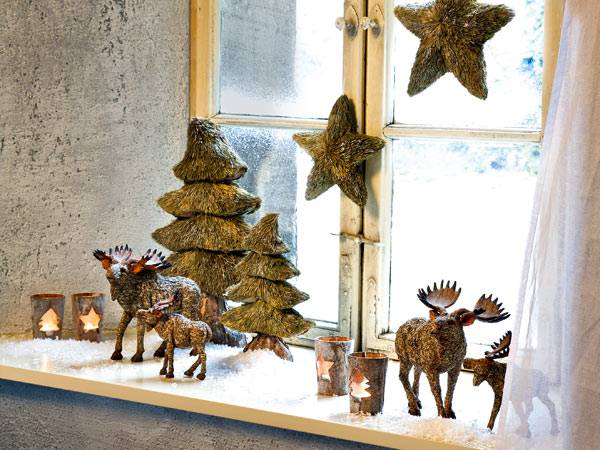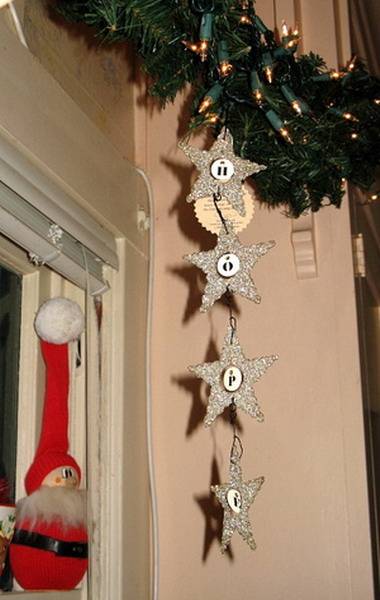 More from cheap decorations

What time is it? It's singing bird o'clock! This unique timepiece is bringing the fresh vibe into spring decorating, making elegant...
and enjoy free articles sent to your inbox